Ah, the Unified Vehicular Volume Reduction Program (UVVRP). Better known as the number coding scheme, this measure was put in place to help reduce the strain on Metro Manila's traffic system by limiting the number of cars on the road.
Whether the number coding scheme achieves its goal or does the exact opposite by encouraging more moneyed motorists to buy more cars is irrelevant in this discussion. Regardless of which side of this fence a motorist sits on, the measure doesn't appear to be going away for good any time soon.
With that said, it's best that everyone be as familiar with the number coding scheme as possible. It is, after all, one of the easiest traffic violations to forget. Below is everything you need to know; this guide will also be updated whenever major changes to the number coding scheme are announced:
How does the number coding scheme work?
Basically, it limits the number of cars out on the road by banning vehicles with certain number plate ending numerals. Below is a guide to what days each numeral is banned:
Number coding scheme schedule
Monday – Plates ending in 1 and 2
Tuesday – Plates ending in 3 and 4
Wednesday – Plates ending in 5 and 6
Thursday – Plates ending in 7 and 8
Friday – Plates ending in 9 and 0
Continue reading below ↓
Recommended Videos
Note that the Metro Manila-wide number coding scheme is not enforced during holidays and weekends.
Number coding scheme hours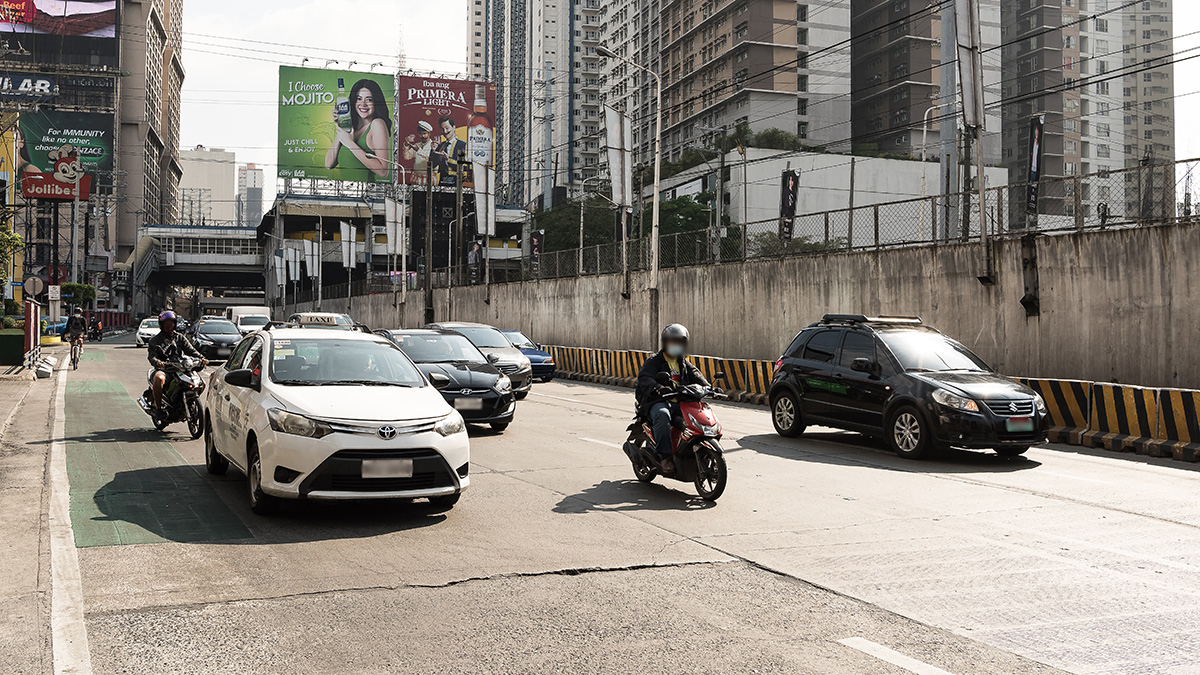 Currently, the Metro Manila-wide number coding scheme is enforced only from 5pm to 8pm. Makati City's separate number coding scheme is now from 7am to 7pm.
CODING NEWS YOU MIGHT HAVE MISSED:
MMDA still discussing if new coding scheme will take effect under the incoming admin
MMDA: Doctors are exempted from number coding scheme, provided they can show ID
Public transportation or a second car: How you guys get around with the number coding scheme
The MMDA is studying two new number coding schemes that will ban cars twice a week
Here are the corresponding fines, penalties of all licensing, traffic violations in PH
LTO registration validity for plate numbers ending in 3 extended until April 30
Prior to the COVID-19 pandemic, the Metro Manila-wide number coding scheme was in effect from 7am to 8pm. While the Metropolitan Manila Development Authority (MMDA) has already brought up the idea of expanding the current hours or returning to the previous schedule, exactly when this shift will take place (and whether or not it will include window hours) remains to be seen.
What areas are covered by the number coding scheme?
According to the MMDA, all major roads under the agency's jurisdiction are covered by the number coding scheme. This includes the following thoroughfares:
Number coding scheme MMDA coverage
EDSA
C5
Recto Avenue
Quirino Avenue
Araneta Avenue
C6
Roxas Boulevard
Taft Avenue
South Luzon Expressway
Shaw Boulevard
Ortigas Avenue
Magsaysay Boulevard
Aurora Boulevard
Quezon Avenue
Bonifacio Avenue
Rizal Avenue
Del Pan
Marcos Highway
While most cities within the NCR adhere to the number coding scheme, a handful either do not enforce it or only do so in certain areas and hours. Makati City, which currently enforces its own number coding scheme from 7am to 7pm, is one of them. In Muntinlupa City, meanwhile, number coding is implemented only on Alabang-Zapote R0ad.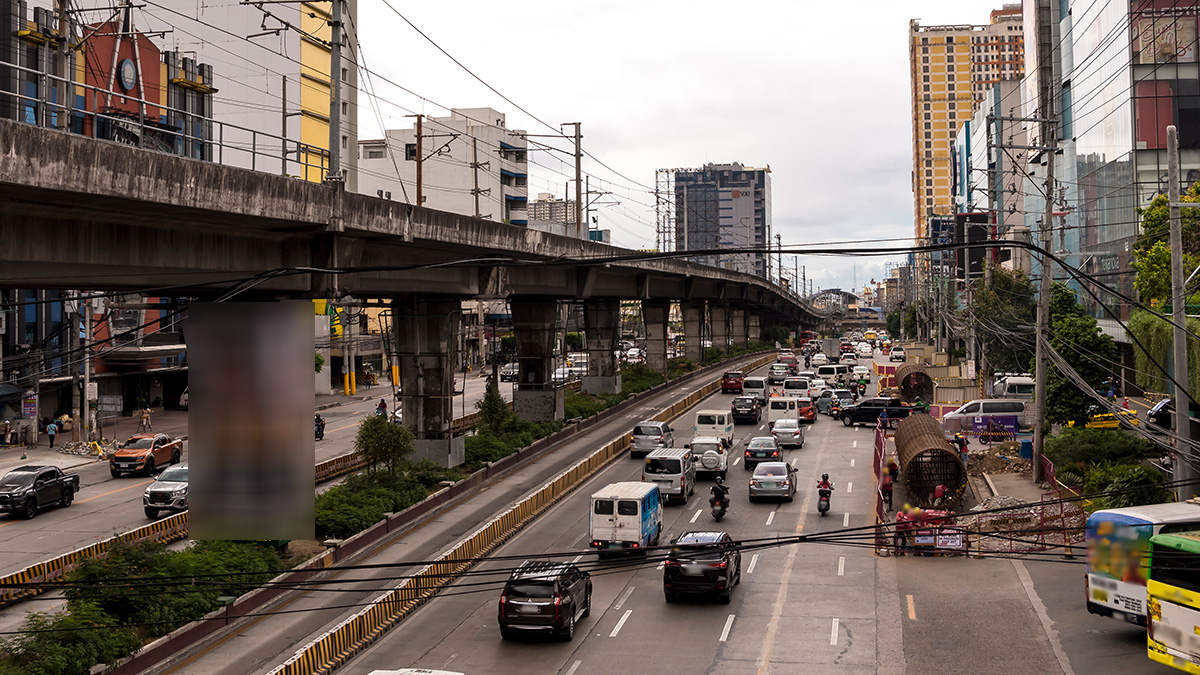 NEED TO KNOW FOR CAR OWNERS:
LTO registration of cars with license plates ending in 6 extended to July 31
LTO extends validity of driver's licenses, student permits expiring in June
Number coding scheme exemption
Under Alert Level 1, Transport Network Vehicle Service (TNVS) units and public utility vehicles (PUV) are exempted from the number coding scheme. Motorbikes, and utility vehicles such as garbage trucks and fuel trucks are likewise exempted. The same goes for vehicles carrying essential or perishable goods. Doctors are exempt from number coding, too, while in Makati City, senior citizen Blu Card holders are exempted as well.
How do I apply for an exemption?
Persons with disability (PWD) and senior citizens may also be exempted from the number coding scheme provided they apply for and are successful in getting one from the MMDA. Below are the steps for applying for a number coding exemption:
Number coding scheme exemption application
Submit a letter of request to the Office of the Chairman – MMDA (MMDA Main Bldg. EDSA cor. Orense Street Guadalupe Nuevo, Makati City)
Submit a photocopy of your vehicle's OR/CR
If the application is approved, applicant must pay P1,000 for private vehicles and P1,000 for business purposes at the 6th floor (Treasury Department) of the MMDA Building
ALSO READ:
Quick guide: 15 Quezon City intersections with no-contact apprehension cameras
Quick guide: How to get a copy of your Manila City no-contact apprehension NOV via email
How much is the number coding scheme violation fine?
The fine for violating the MMDA's number coding scheme is set at P300.
How do I settle number coding scheme violations?
You can settle the fine for your number coding scheme violation with the MMDA via Landbank, SM Bills Payment, or Bayad Center. Bayad Center partners such as GCash, PayMaya, and Grabpay may also be used to settle MMDA fines. Previously, MetroBank was an option as well, but this is no longer the case.
Landbank number coding fine settlement
You must settle your MMDA fine within seven days. Otherwise, you will need to drop by the agency's office along EDSA corner Odense Street to settle it.
Also, if your number coding violation was not issued by the MMDA, you will have to settle it with the LGU that issued it.
Top Gear Philippines is now on Quento! Click here to download the app and enjoy more articles and videos from Top Gear Philippines and your favorite websites.