We're just a few days away from the 2023 Formula 1 season opener. We've seen all the new cars in their new liveries, and there's nothing left to do now but wait.
Or shop, because the 3.3 sale is happening right before the season begins. Why the heck not, right?
For this shopping guide, we've compiled some of the Ferrari-branded merch that Puma has on sale on Lazada and Shopee for the loyal Tifosi out there. Start the season right, just like what the Scuderia did last year. Emphasis on start.
OTHER STORIES YOU MIGHT HAVE MISSED:
Congressman wants to probe dealers enforcing 'installment-only' policy
Filipina motoring journalist selected as Women's World Car of the Year judge
1) Bags
Puma Scuderia Ferrari SPTWR Race Unisex Backpack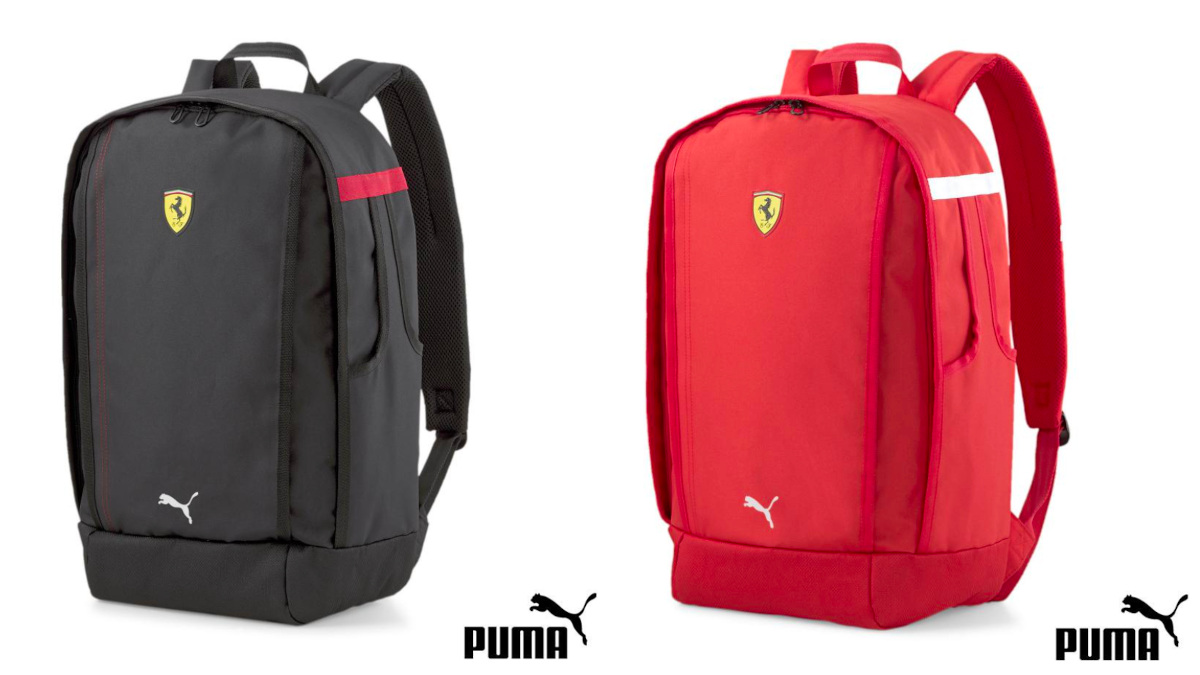 Price: P3,230
Link: Shopee
Puma Unisex Scuderia Ferrari SPTWR Race Backpack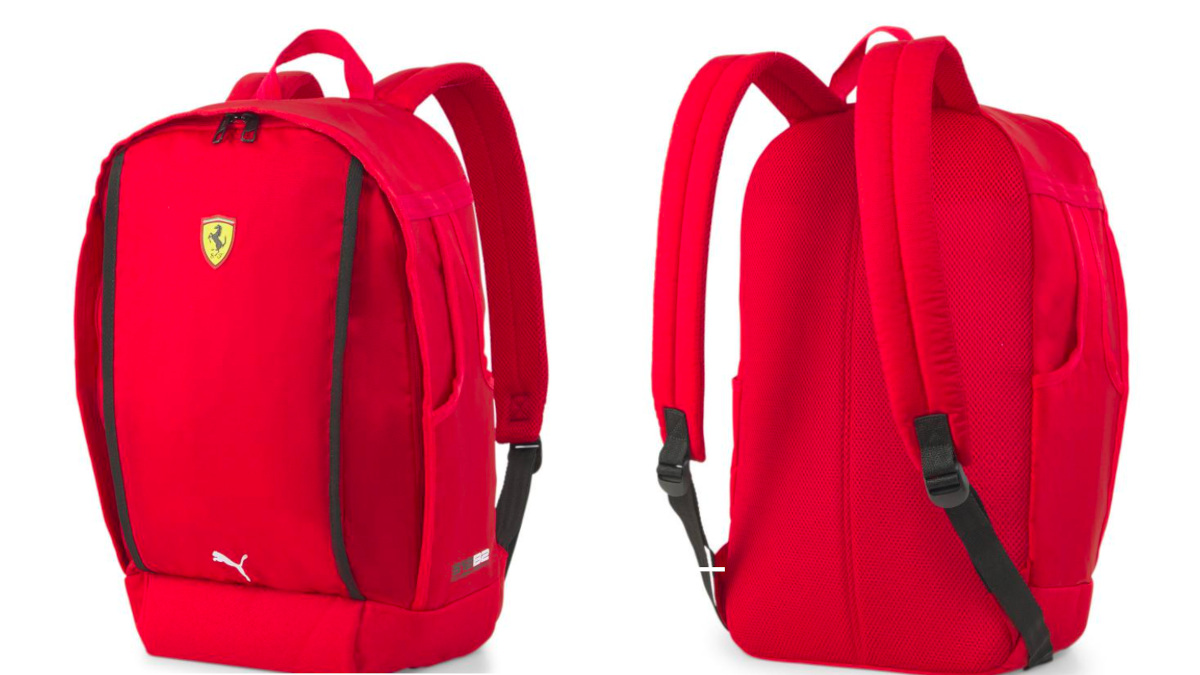 ADVERTISEMENT - CONTINUE READING BELOW ↓
Price: P3,825
Links: Lazada, Shopee
Puma Scuderia Ferrari SPTWR Race Unisex Portable Bag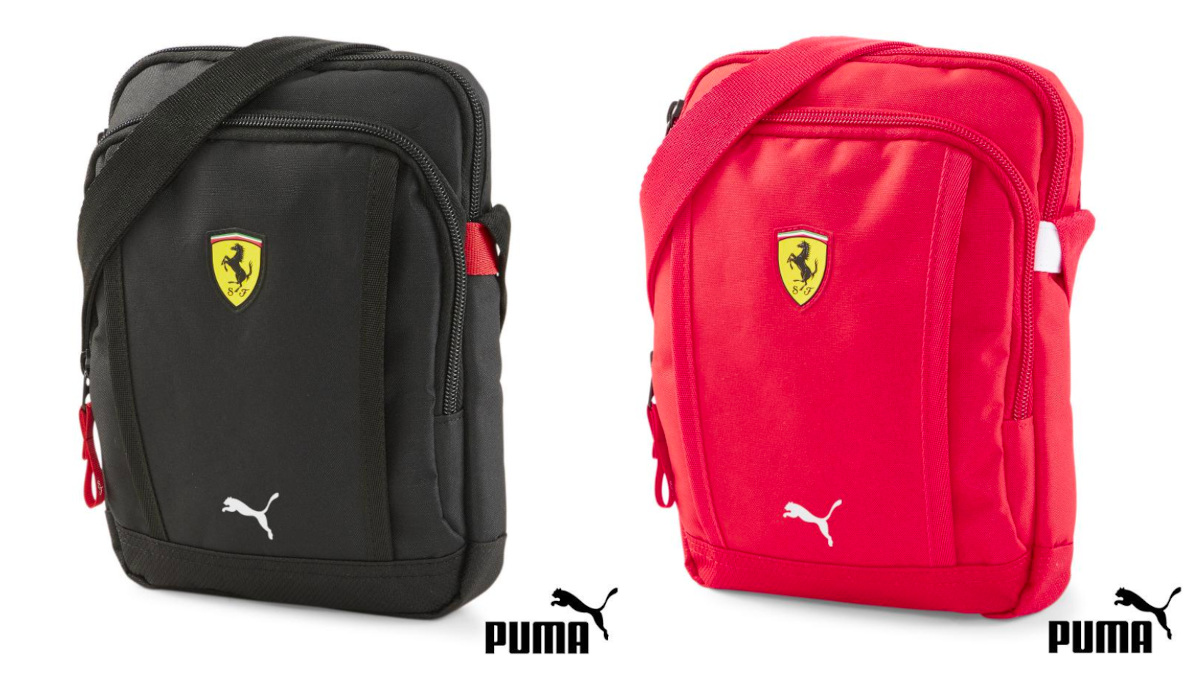 Price: P1,615
Link: Shopee
Puma Unisex Scuderia Ferrari SPTWR Race Portable Bag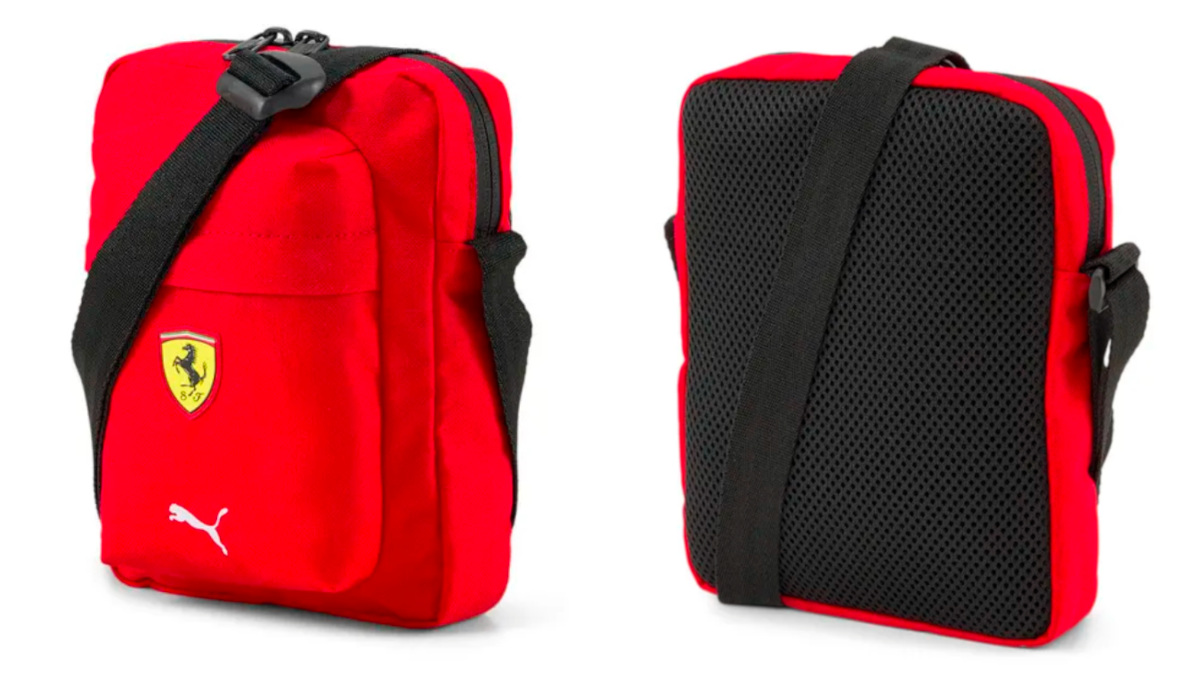 Price: P2,000
Link: Lazada
2) Shirts
Puma Scuderia Ferrari SDS Men Tee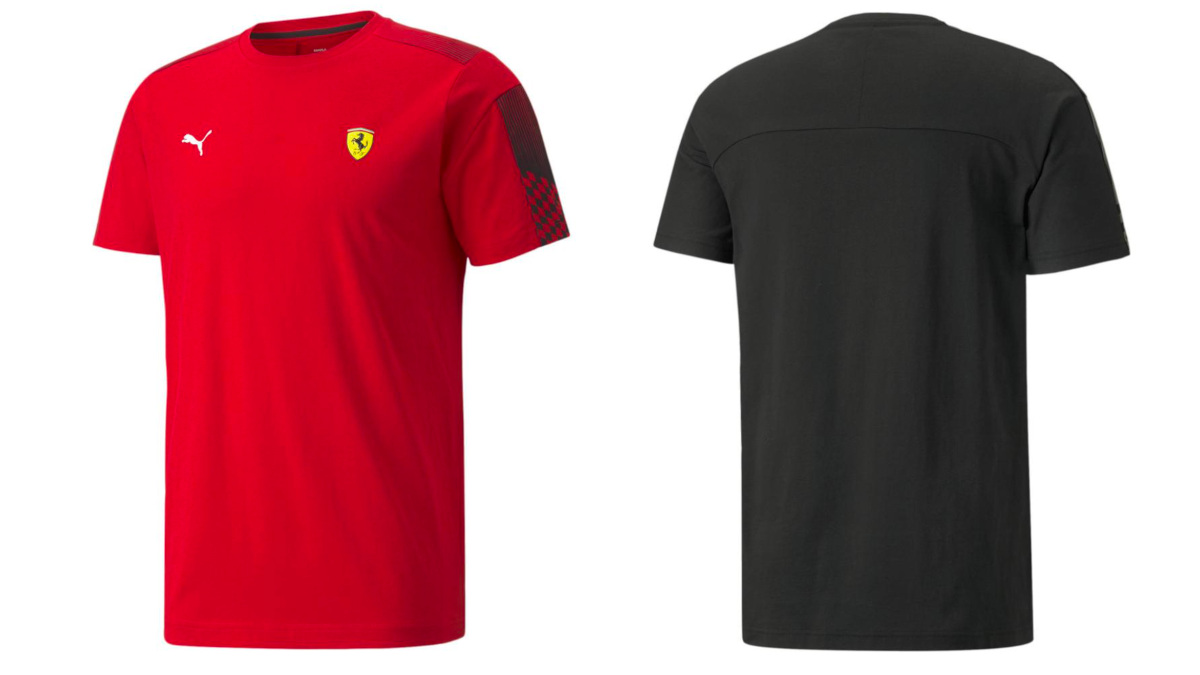 Price: P3,700
Link: Shopee
Puma Scuderia Ferrari Race T7 Men Regular Fit Shortsleeve Tee
Price: P2,550 - P3,000
Link: Shopee
Puma Scuderia Ferrari Style Men Polo Shirt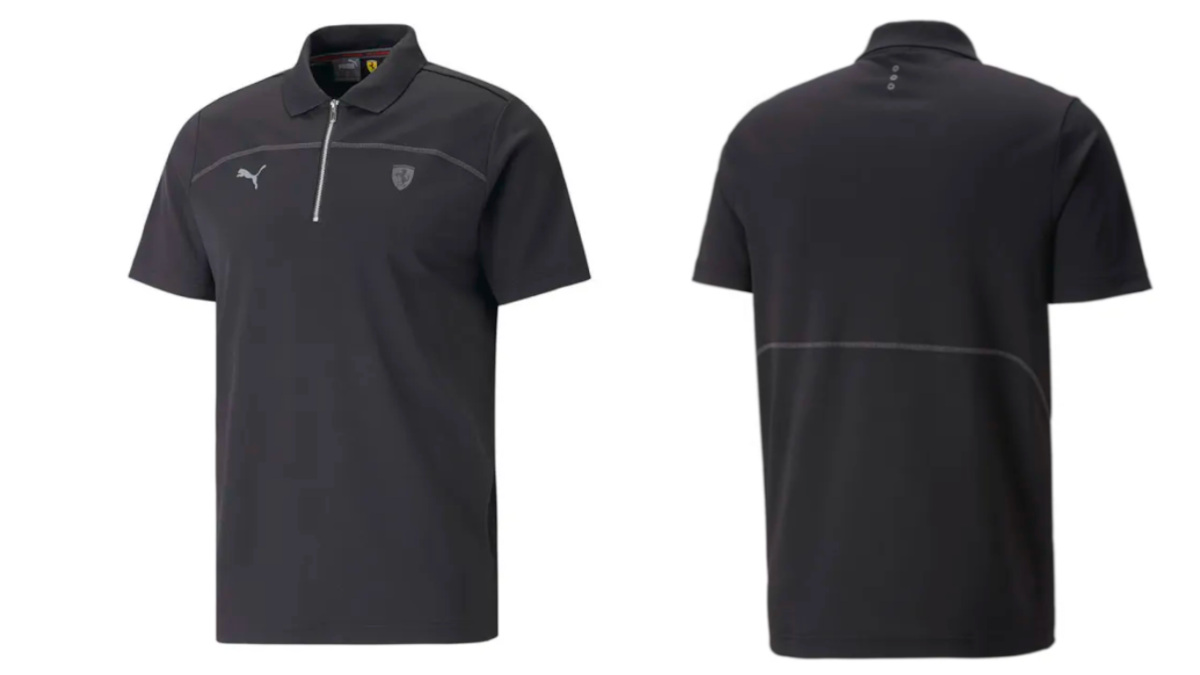 Price: P4,200
Link: Lazada
Puma Scuderia Ferrari Men Polo Shirt
Price: P3,700
Link: Shopee
Puma Scuderia Ferrari Race Graphic Printed Motorsport Men Polo Shirt
Price: P3,655
Links: Lazada, Shopee
Puma Scuderia Ferrari Race Men short-sleeve Polo Shirt
Price: P2,975
Links: Shopee
3) Pants
Puma Scuderia Ferrari Race Closed Cuff Motorsport Men Sweatpants
Price: P4,760
Links: Lazada, Shopee
Puma Scuderia Ferrari Race SDS Men Track Pants
Price: P4,760
Link: Shopee
4) Shoes
Puma Unisex Scuderia Ferrari Drift Cat Decima Motorsport Shoes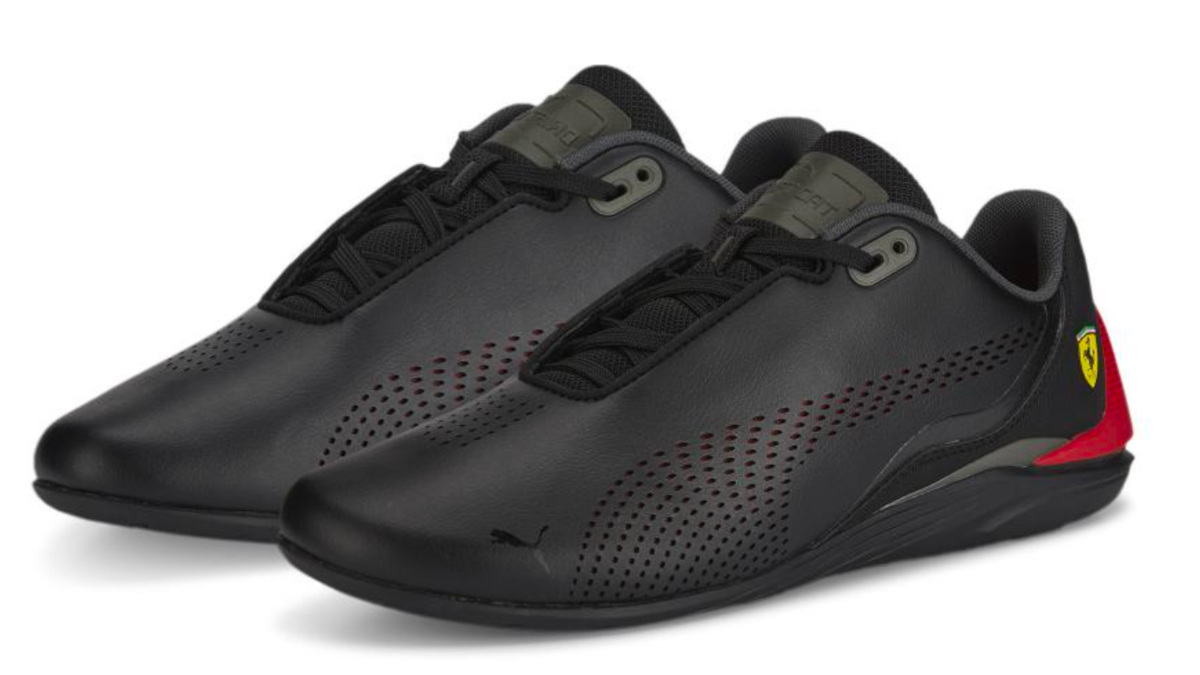 ADVERTISEMENT - CONTINUE READING BELOW ↓
Price: P5,525
Link: Shopee, Lazada
Puma Unisex Scuderia Ferrari Tiburion Motorsport Shoes
Price: P4,760
Link: Shopee
Puma Unisex Scuderia Ferrari Drift Cat Delta Motorsport Shoes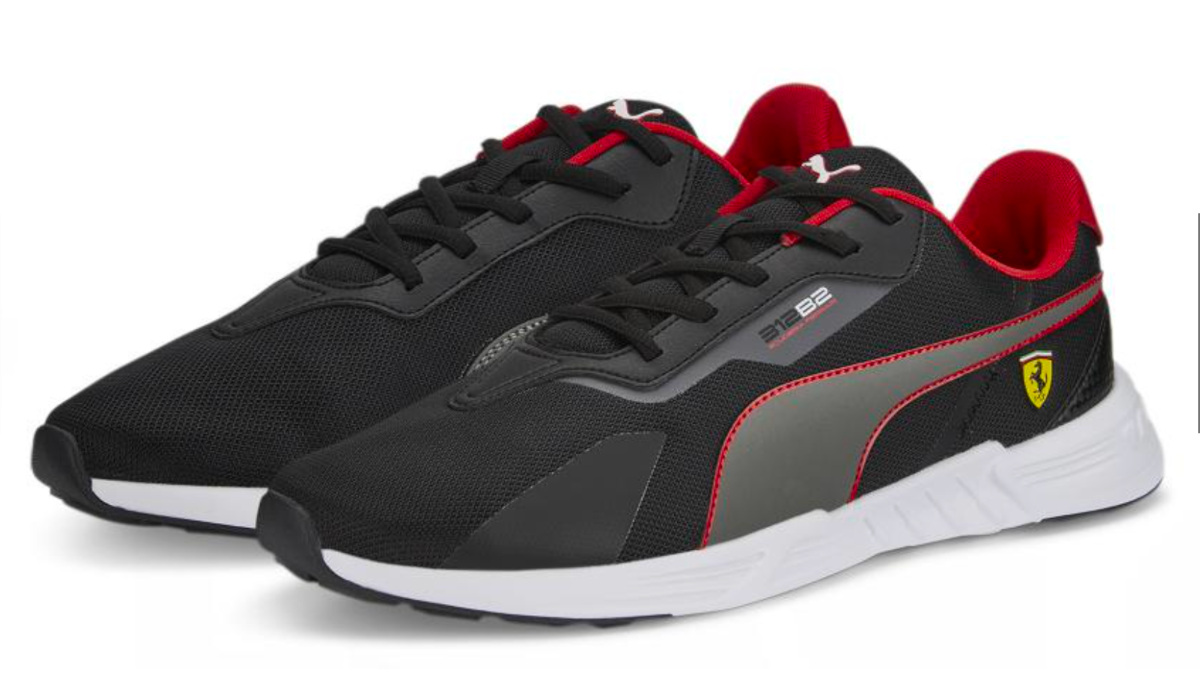 Price: P4,875
Link: Shopee