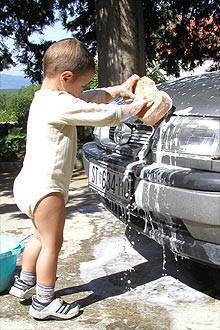 Close to 200,000 Metro Manila households are now bracing for a water shortage due to utility repairs which are expected to take at least 48 hours starting today.
For many car nuts like you, the concern is most probably not just about how you will take a bath for two days. The other mind-boggling question is: How will you wash your car?
Sure, there's always rain but who's actually patient enough to gather rainwater nowadays? Besides, who knows what sort of impurities are in the water which could potentially damage your car's paint?
For a two-year old lifestyle store, the answer is about going green by cleaning your car without water. ECHOstore Sustainable Lifestyle offers the Washboi cleaning line composed of the following products:
1. Washboi Waterless Car Wash with Cocowax (P395);
2. Washboi Waterless Tire Cleaner (P295); and
3. Washboi Waterless Glass Cleaner (P295).
"Made out of natural ingredients, Washboi is non-abrasive to your car's surface," ECHOstore said in a statement. "It's the quickest and easiest way to keep cars free of dust and dirt. No need for extra car polish because it is combined with a coconut-based wax which leaves the cars' exterior shining and gleaming after every waterless wash."
ECHOstore added that the Washboi tire cleaner may be used to remove mud, grease and oil deposits in the car. The glass cleaner, on the other hand, is safe even for tinted glass and windows.
ECHOstore said Washboi "is 100% biodegradable and contains no harmful ingredients."
Have you tried Washboi waterless car wash lineup? Share your experience using the comment box below.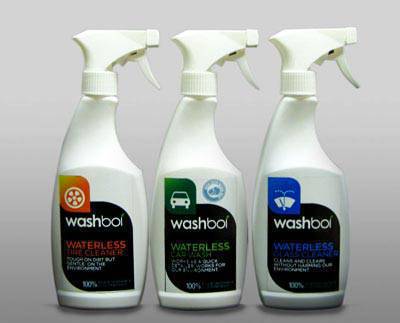 Photos from SXC.hu and ECHOstore