Every man dreams of becoming a race car driver. We all long to one day floor a supercar to oblivion while on the racetrack, to the distant din of an electrified crowd.
Of course, racing fast cars for a living is a fantasy that, for many of us, will remain a fantasy.
But for others, life in the fast lane comes naturally. Some people seem to have it in their blood, as if they were born to race. We're talking about the impressive trio of Stefano Marcelo, Ivan Carapiet, and Sam YG--three young guys who have the privilege and talent to pursue a common aspiration. Each of them has had the chance to race, and is, in a sense, living the dream.

So what makes these men particularly successful in their choice of sport? The New Safeguard for Men brings you their secrets: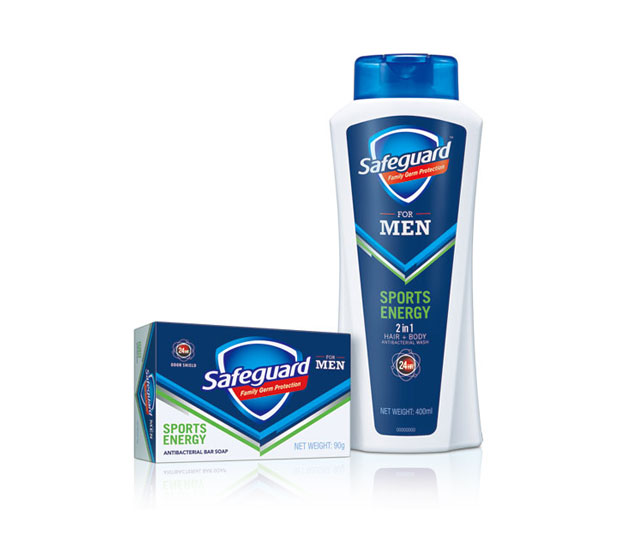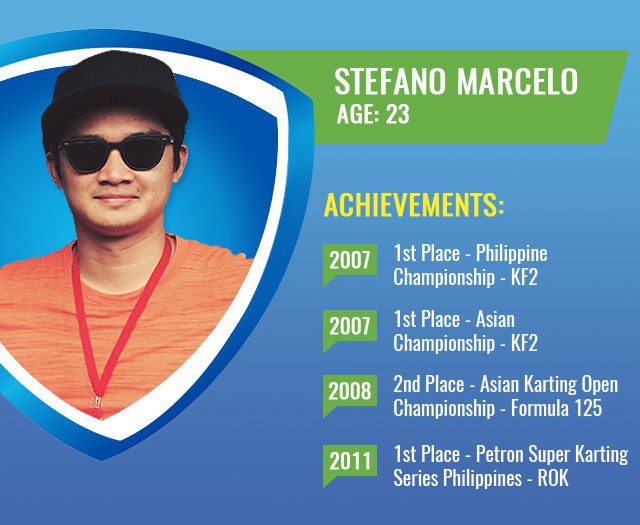 Stefano was never a stranger to the tracks. He's the nephew of Jovy Marcelo, an accomplished racer renowned for being the first Filipino to drive in the Indianapolis 500. When his uncle passed away, Stefano took after him and is now hot on his tracks. He kept his eyes on the prize and never lost his focus.
At 14, Stefano scored the Asian Karting crown in the Macau Asian Karting Open. He has since competed and placed in several international karting competitions, proving at such a young age that when you focus on the goal, anything is within reach.
STEFANO'S SECRET TO STAYING AHEAD: "Know your priorities and prepare for anything. Identify what's important. Having a plan allows me and my team to go further and be ahead in the game. And don't forget about the people around you--without them, the journey becomes much more difficult. My goal is to overcome as many hurdles as possible."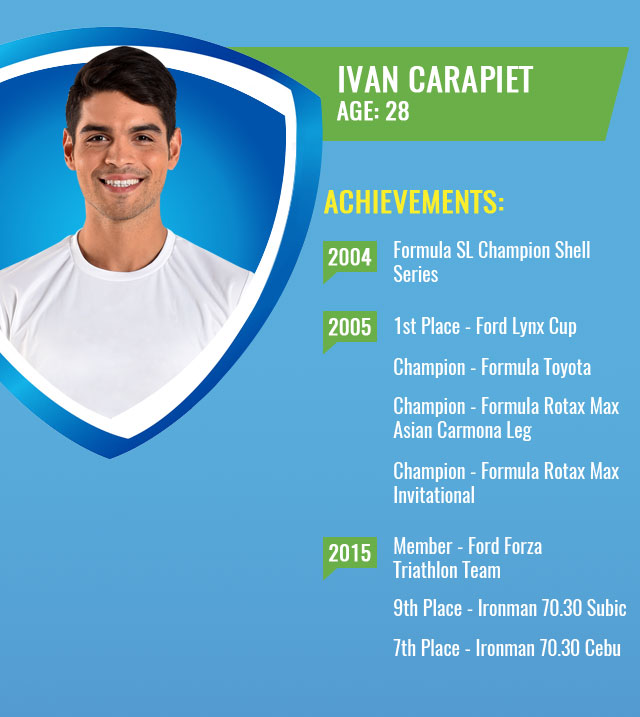 A close friend and teammate of Stefano, Ivan also happens to be an accomplished racer, even placing second in the Asian Karting Championship's Rotax Max Senior division in 2006. When he's not on the track, however, he's most likely training with the Ford Forza Triathlon team.
Ivan also dabbles in multisports, go-kart racing, and acting. Each of these roles puts him in fast-paced and stressful situations, but he always trudges on and breaks away from the competition.
IVAN'S SECRET TO STAYING AHEAD: "I stay on top of my game by eating, sleeping, and training right. When it comes to being physically and mentally healthy, there's no compromise. There are no excuses. When something needs to be done, I do it right away. I never procrastinate. I never let anything stop me from reaching my full potential."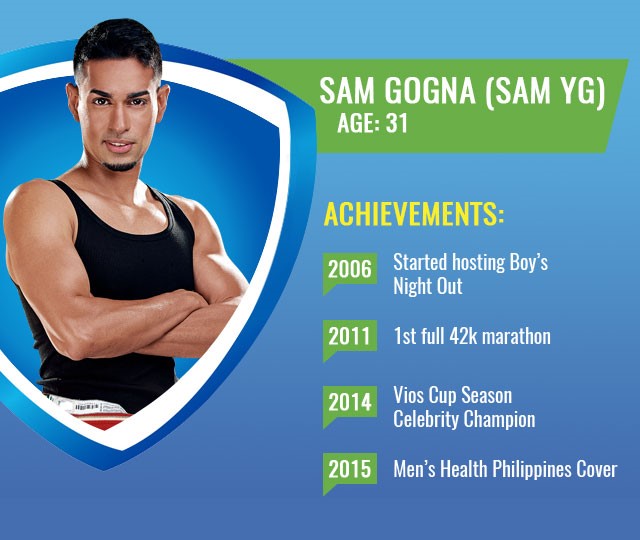 You know him as Sam YG, a third of the legendary radio show Boys' Night Out. But there is a lesser-known side of Sam Gogna--the side he showed at the 2014 Vios Cup. His electric personality, smooth delivery, and impeccable wit--all of which you will notice when you listen to his show--actually belie the heart of a racer. Sam took home the title of overall winner in the Celebrity Edition of the Toyota Vios Cup in 2014.
Sam had a less than stellar 2015 Vios Cup, spinning out of control and crashing in his first lap. But instead of letting the incident get to him, he redeemed himself by finishing first in the succeeding race. His come-from-behind win is a testament to the kind of attitude Sam has: Never let failures get to you.
SAM'S SECRET TO STAYING AHEAD: "One word: Focus. Keep your eyes on the prize. Be ready to make sacrifices if you want to make it to the top. Granted, you will stumble and fall. But everyday you are given a chance to pick yourself up. Whatever happens, never let anyone or anything stop you from becoming the best version of yourself."
Anyone looking to get ahead can take their cues from these three speedy gentlemen. A career in racing involves much more than people give it credit for--the sport can be physically, mentally, and emotionally taxing. It can really cause anyone to sweat, which can lead to nasty body odor.

Obviously, body odor should be the least of their problems. They can't be bogged down by such small details; not when they've got a bigger goal ahead of them. They don't let it get in the way of their success.

To stay ahead of your game, try the new Safeguard for Men. It's specially designed for men to help fight body odor by addressing its root cause: germs. With its Odor Shield Perfume Technology, it activates scent as you sweat to help you remain constantly fresh. Watch this video to learn more.


Safeguard for Men comes in Sports Energy and Ocean Fresh, both of which are available in 400ml body wash and 135g bar. The Sports Energy 2-in-1 hair and body wash is the ideal choice for guys who are active and always on the go.
The new Safeguard for Men is available in zalora.com.ph and in all leading supermarkets and drug stores nationwide. To know more about it, visit Safeguard Philippines' Facebook page. 
This article is created by
Summit Storylabs
in partnership with Safeguard for Men.
More From Safeguard for Men