Here's something that often gets overlooked: Even backseat passengers aren't spared from the traffic grind. At least the driver has something to do, focusing on the road and making sure everyone in the car is safe. The backseat can be a place where traffic-related boredom really hits hard. When it is just too much and you need something to pass the time, step away from ranting about the traffic on Facebook, and whip out your trusty smartphone to keep you sane and entertained. You might even come out of it unscathed and all zen. Here are a few tricks to try.

* Watch movies or TV episodes that you missed. Super bad traffic turns into a blessing in disguise if you want to finally, finally catch up on your GoT eps, or if you want to watch The Minions Movie, because none of your friends wanted to watch it with you when it came out. But then again, what's the use of watching shows on a sucky, blurry screen? If you've ever salivated over those 4K UHD TVs that make everything look so sharp and more beautiful than in real life, you'll definitely enjoy your movie or TV time with a phone like ASUS Zenfone 3 ULTRA, since it's got a dedicated display processor that has the same tech used for 4K UHD TVs. Whoa.

* Plug in your earphones and just rock out. Think of the backseat as your shower—no one will judge you if you start belting out tunes and grooving like you don't care what other motorists think. But if you're still looking out for your street cred (or social decency since there are others in the car who might not mind you turning all rock star), enjoy your ASUS Zenfone 3 ULTRA's surround sound and massive volume (around 140% more!), all on your own.

* Google everything. How did we live before being able to search everything (and mildly stalk anyone) on the search-engine giant? Now's the time to look for the answers to life's questions—like when the next long weekend will be, or what your ex-girlfriend's up to now. With a good smartphone, you can be on the Internet for more than half a day without your phone dying on you—we can only hope that you won't be stuck in traffic for that long, though.

* Get clicker happy. Getting stuck in traffic practically forces everyone to take a ton of selfies, and photos of landscapes, objects and their own shadows… seriously, anything if it means keeping your sanity. Before hopping on social media and flooding your friends with randomness, check out your shots. You know that a photo that's blurry, ugly-lit or with the colors way off, will only get you a measly three likes. 

In-car lighting is mostly unworkable and the backseat can really get boring sometimes, so maybe it's time to up your passenger swag with a new device. Swap your smartphone for an ASUS Zenfone 3 ULTRA instead. It offers premium mobile entertainment like no other device. With its incredible 6.8-inch display, 2x5 advanced magnet speakers, and multitude of advanced audiovisual technologies, you'll enjoy vivid details, smooth motion and outstanding audio quality. Furthermore, the next-generation PixelMaster 3.0 lifts the ZenFone 3 Ultra's photography far above the smartphone norm. It captures real-world authenticity because it packs a 23MP camera, 92MP Super Resolution technology, large f/2.0-aperture lens and subject-tracking TriTech auto-focus for any distance and lighting clarity in just 0.03 seconds. Say goodbye to less than double-tap worthy photos, forever with the ASUS Zenfone 3 ULTRA.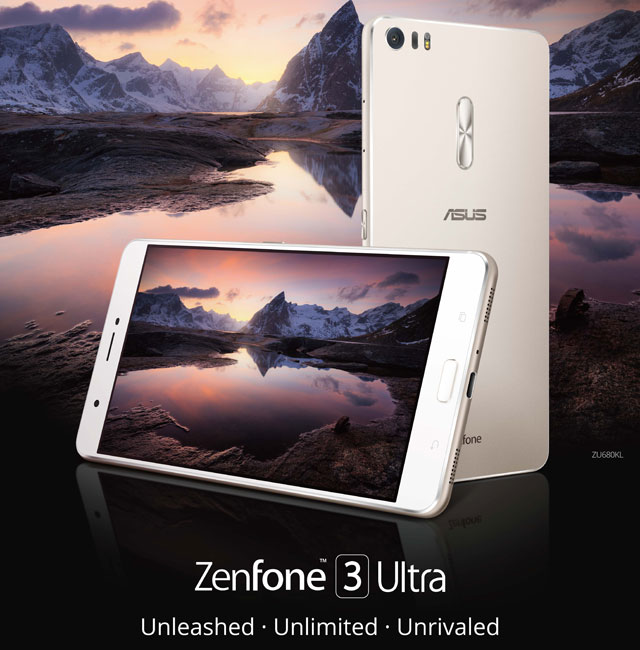 Tune into ASUS Philippines' social media pages for more information on local pricing and availability. ASUS Zenfone Ultra 3 will be available at ASUS concept stores and leading mobile phone stores nationwide. For more information on the Zenfone 3 Ultra, click here.