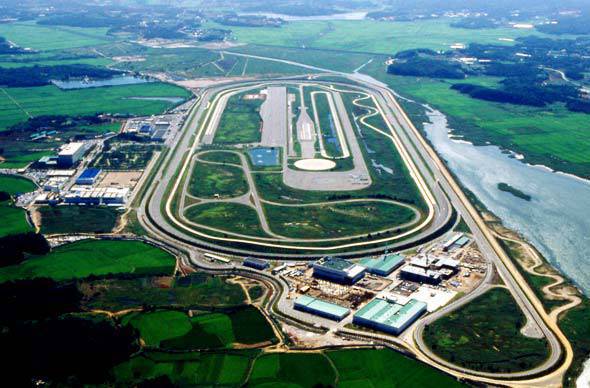 Motoring journalists from Asia and the Middle East were recently invited to take a tour around Kia's Namyang research and development (R&D) center in Gyeonggi province, South Korea.
Since the facility is off-limits to the public, we can only share with you five things we've learned from our tour. Cameras are banned within the premises of the R&D center. The photo above is from Kia's media site.
1. The Namyang R&D center is one of Kia's largest facilities as it occupies over 3.47 million square meters of land. Despite its size, it ranks a lowly second to Kia's proving ground in California , which is 10 times larger than the Namyang facility.
2. While the California proving ground has much to offer in terms of space, the Namyang R&D center offers more comprehensive testing facilities. Besides having the largest wind tunnel in Asia, and hot-and-cold-weather testing facilities, it also has 34 types of test tracks, 71 types of road surfaces and a high-speed circuit of over four kilometers.
3. Like any other carmaker, Kia benchmarks its pre-production cars against those of its competitors'. Kia currently has over 500 test vehicles ranging from a Toyota Corolla and a Peugeot 206 to a Ford Mustang and a Porsche Panamera. What do you think is Kia developing to benchmark niche vehicles like the Mustang and Panamera?
Continue reading below ↓
Recommended Videos
4. Since Kia and Hyundai are sister companies, it's not surprising to find cars from both Korean car brands running inside the R&D center. While we were there, we saw a handful of camouflaged Hyundai Velosters running alternately with the Kia Optima Hybrid, refreshed Soul and the Mohave fuel-cell electric vehicle. As a treat, we were even allowed to drive all three vehicles as we saw fit on a long, wide, flat section of one of the tracks. We also saw an electric-powered version of the Kia Ray, which was launched earlier this month. Though Kia has yet to reveal what exactly are the powertrain choices for the Ray's domestic market launch, could an electric vehicle variant of it be one of the choices offered right from the start?
5. Mules and validation test vehicles that have reached the end of their service lives do not go to waste. Kia recycles car parts through its Automobile Resource Regeneration Center. The Korean carmaker aims to raise the recycling rate of automobile-shredder residue (ASR) from the current 85 percent to 95 percent. The Center is researching ASR resource regeneration technologies and parts remanufacturing technologies that would restore recyclable used parts to like-new condition. It is also researching technologies to safely retrieve and destroy air-conditioner coolants and other harmful substances.