The holidays are just around the corner, and that means it's time to get started on your Christmas shopping! It would be a good idea to get started on this as soon as possible, since you can expect there to be a crazy rush days before the 25th. Traffic is going to be tight and malls will be packed, so it's best to get a head start on this. 

While you may already have some ideas on what to get your friends and loved ones, remember that some of these recipients are a special kind: the gearheads. These car-nuts aren't picky when receiving gifts, but if you really want to go the extra mile, check out these great gift ideas that any car lover would appreciate. 

Passes to the racetrack. What driver won't love a day at the track? Renting the race track isn't exactly cheap, so a good technique is to get lot's of people to show up so that the cost of the track can be split up between more people. In any case, this is a gift that is sure to put a smile on any car lover's face. 

Model cars. To make this gift extra special, try to find a model car of his or her actual ride. You might need a little bit more time to find one, but it's pretty much guaranteed that this is a solid Christmas gift. 

Leather gloves. Get a perforated pair, and made of fine material like calf skin. Not only does this lookd and feel good, but it serves a practical purpose: more grip on the steering wheel. And, for drivers who are particular about keeping their cars clean, it prevents too much sweat from transfering from the hands to the wheel. 

Charging dock. Using smartphones for navigation all day long can easily drain their batteries. So your car loving friend will surely love a practical gift like this. It'll ensure that he or she has enough juice in his phone to snap a photo of their beloved car and post it on social media. 

A driver-inspired timepiece. Nothing says "awesome Christmas gift" than a wrist watch. But for someone who loves driving, make it a chronometer or a tachymeter. Historically, these pieces were engineered so that speed and time could be measured against one another. How driver-inspired is that? 

For a really cool driver's watch, though, check out the new TAG Heuer CARRERA Calibre Heuer-01. Featuring a new generation TAG Heuer case made from light titanium for greater shock resistance, it is constructed differently, no longer the single piece traditionally used by TAG Heuer, but modular with 12 different components. This design opens up a huge range of possibilities, with an infinite combination of materials, colours, treatments and finishes.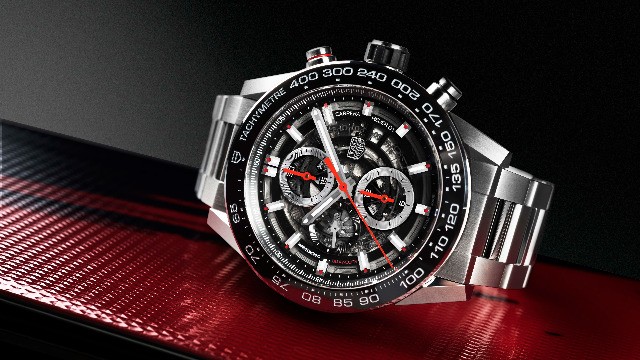 Its supremely clean new design reveals the chronograph controls and the openworked date disc on the dial side. On the case-back, its red column wheel - a bold visual anchor - the skeleton chronograph bridge and the black weight also draw the eye into the mechanism. The piece is completed by a strap in perforated black rubber for a stylish, sporty look highly characteristic of TAG Heuer, yet with a renewed style thanks to its interplay of transparency and depth effects on both sides.
Located at Glorietta 4, SM Mall of Asia, and Trinoma
More From Tag Heuer