Check out these really cool illustrations of car models that are still around today, and their evolution through the years. Executive editor Dinzo Tabamo is in touch with Luke Doyle, a digital PR executive from NeoMam Studios, and the latter shared these images with us.
What's the inspiration behind them? Their website states: "Some cars have managed to transcend that quagmire of meaninglessness, with names and models that have stood the test of time. These cars have become definitive and iconic and have remained in production for decades. These long-lived models also provide a fascinating insight into car design history, with each new generation being representative of the era in which it was created."
History? Check. Car design? Check. Illustrations? Check. We at Top Gear PH are passionate about all three. So, Let's dive right in, shall we? I want to share my personal favorites, too.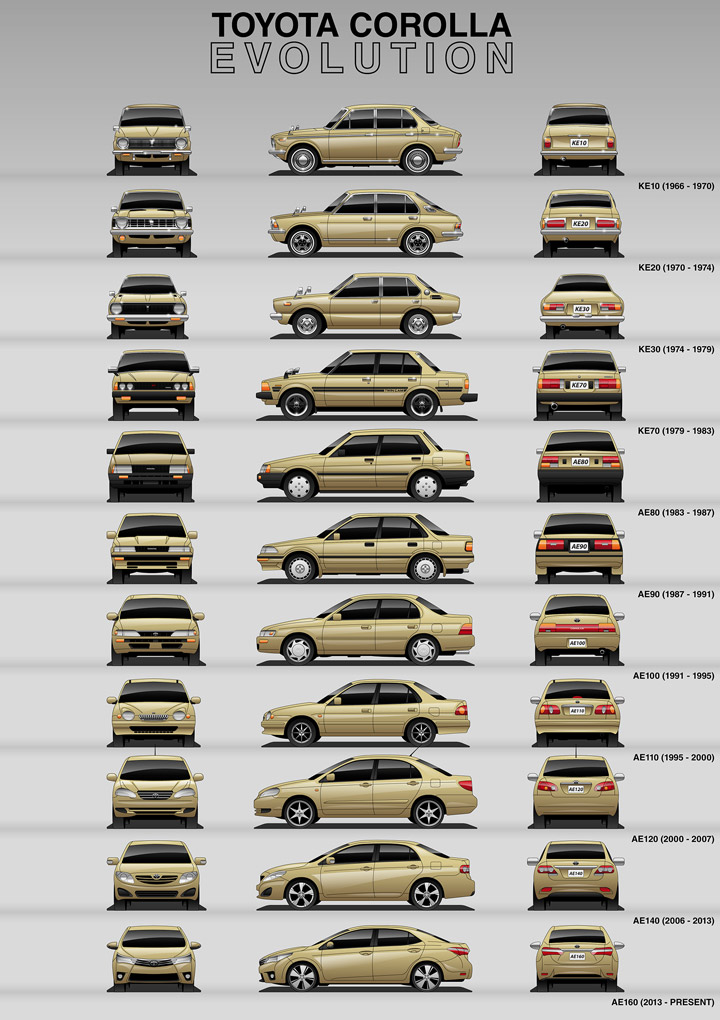 Continue reading below ↓
Recommended Videos
My personal favorite is the Toyota Corolla DX with the quad headlamps. Can you spot it?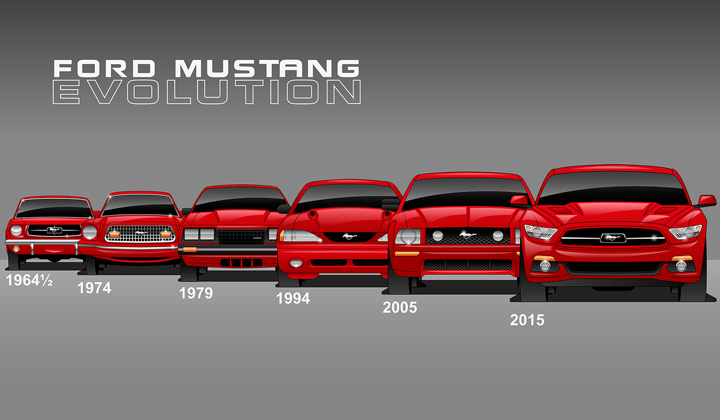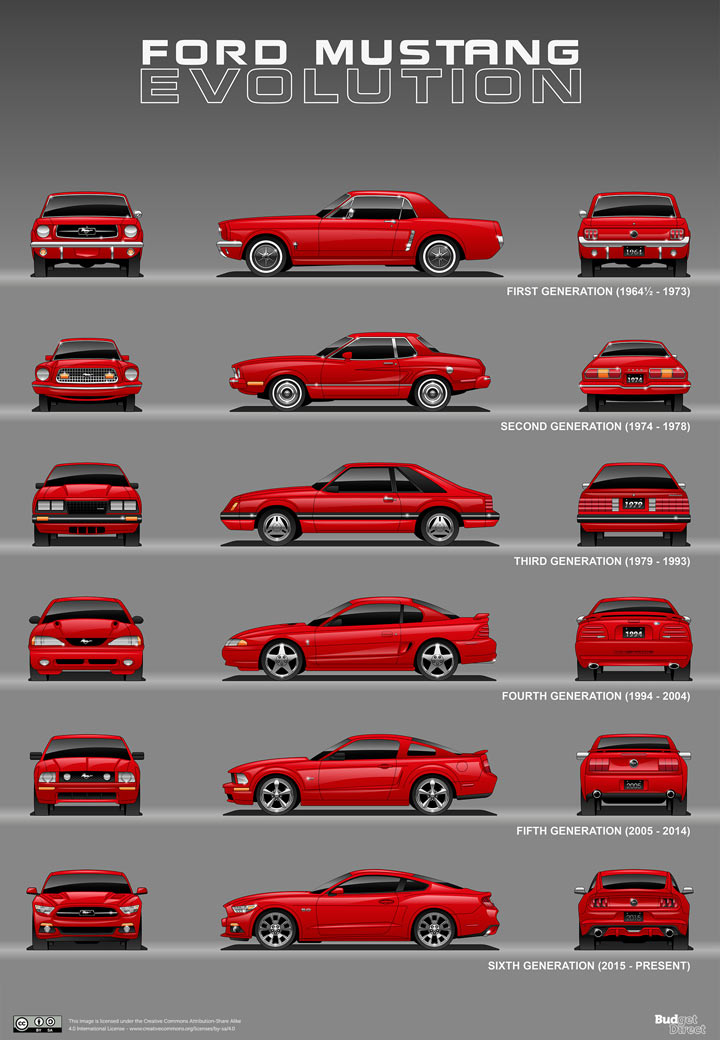 I have a thing for the first-generation Mustang. It's so cool that the coupe is depicted here.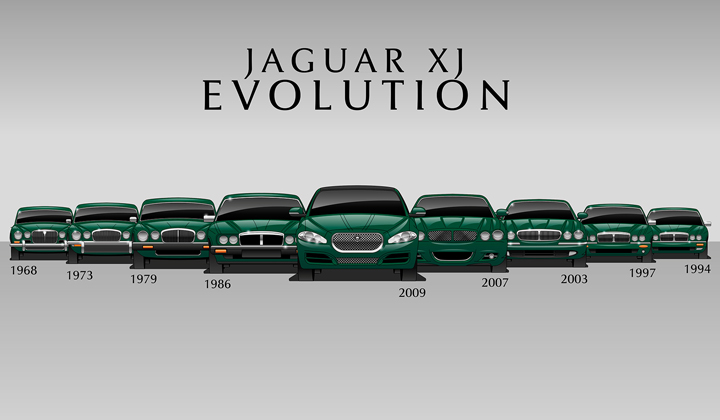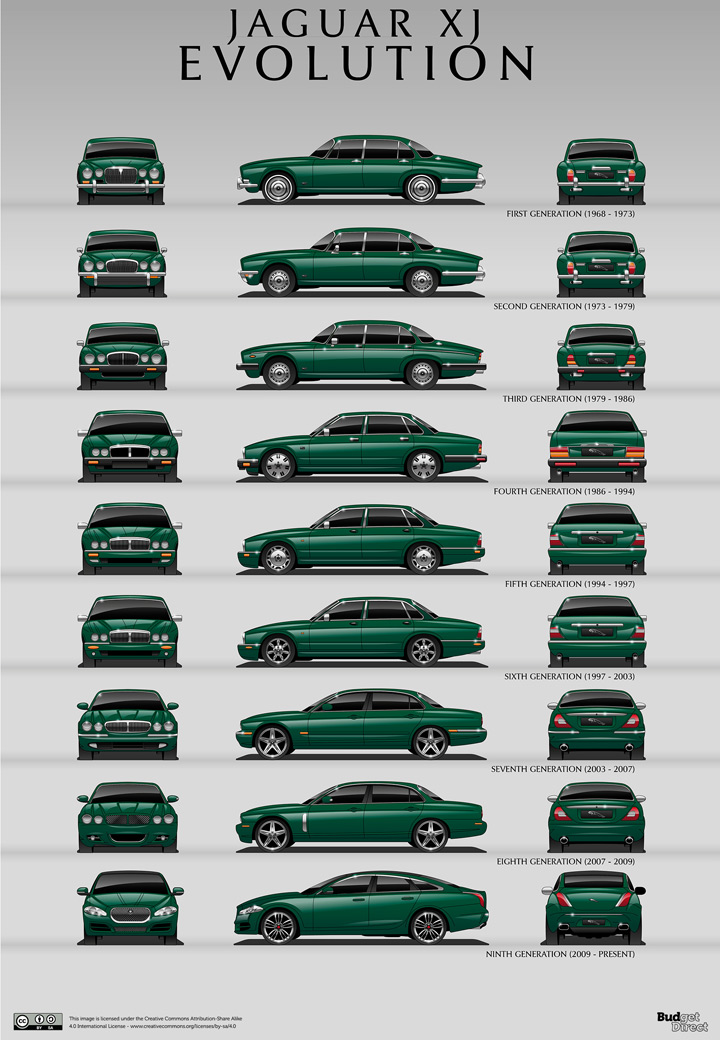 My favorite has to be the sixth-generation XJ. Long, low, and wide.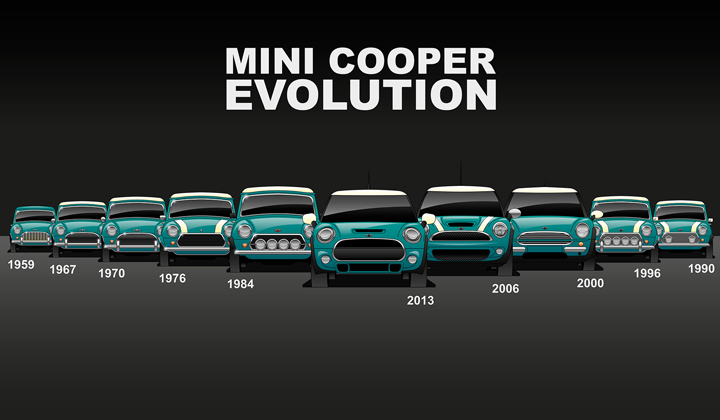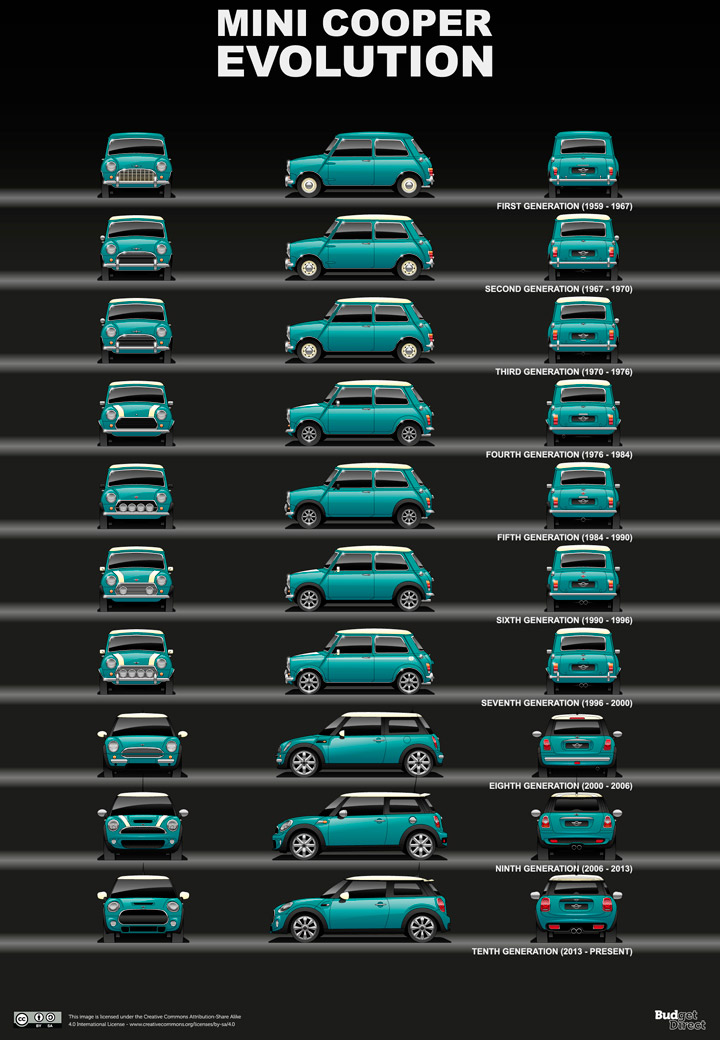 We were told that seventh-gen JDM Minis are great value-for-money collectibles.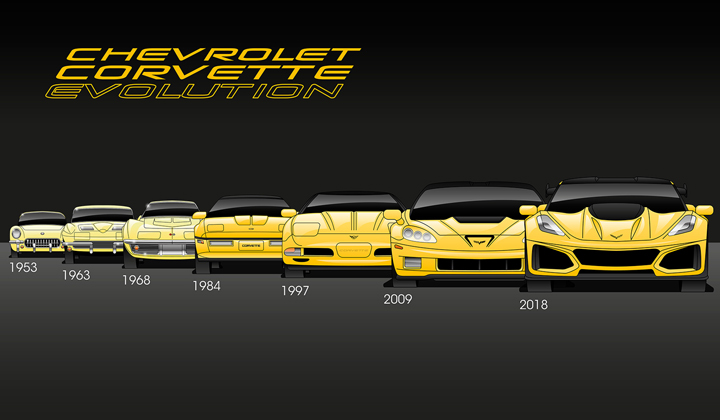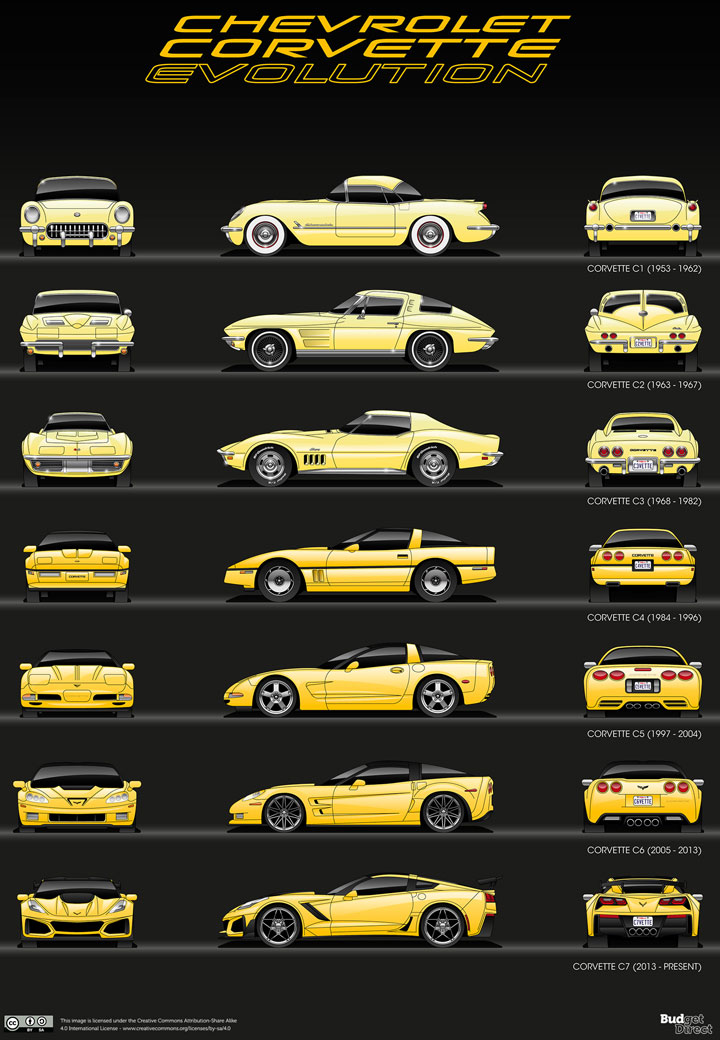 It has to be the '63 Stingray.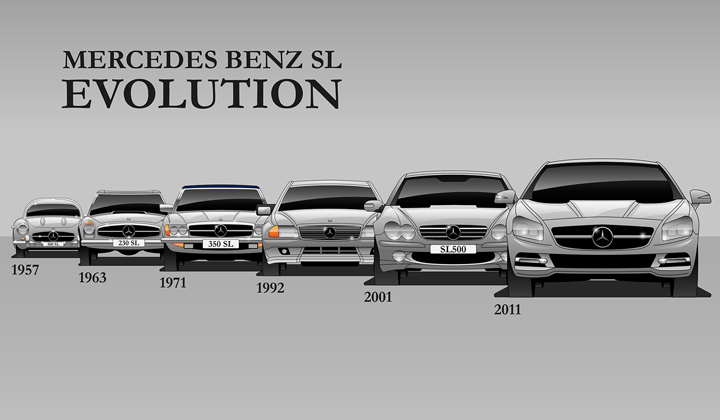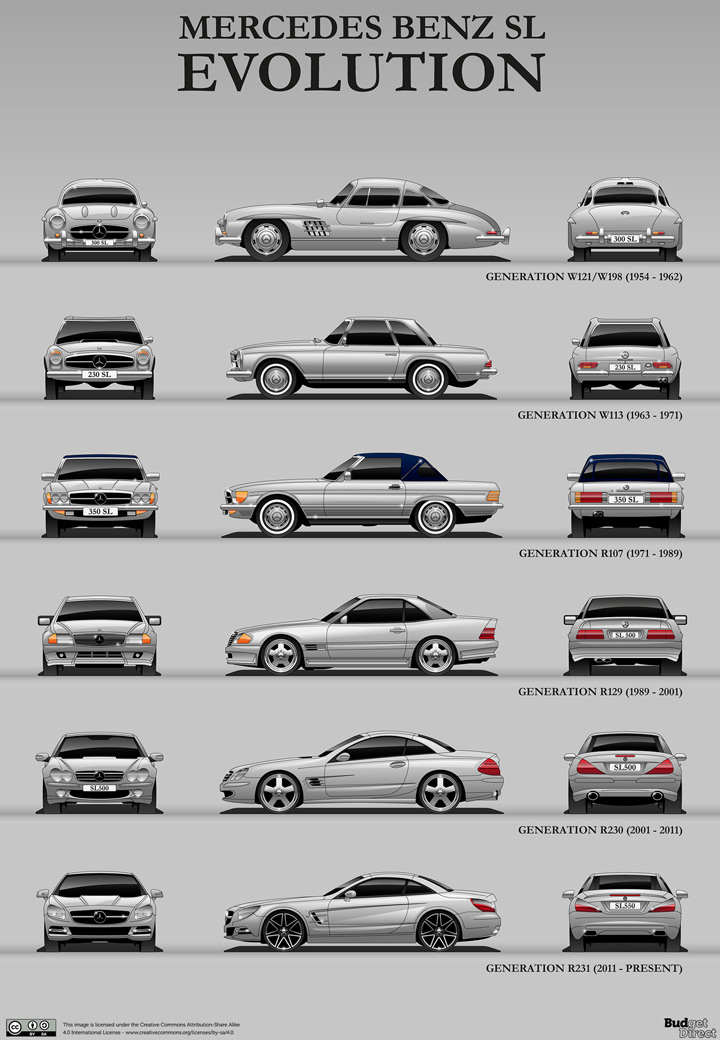 Gullwing. Period.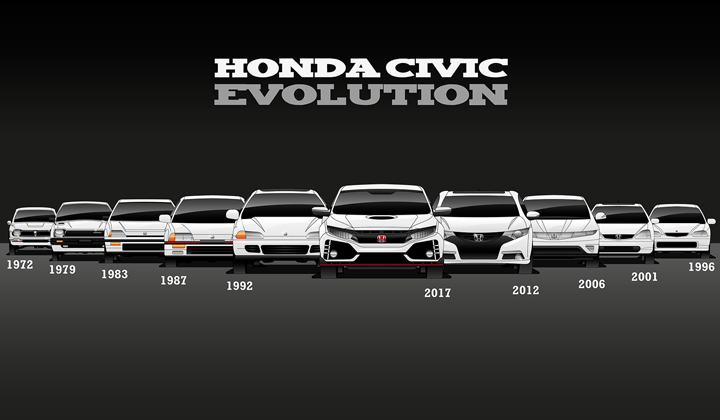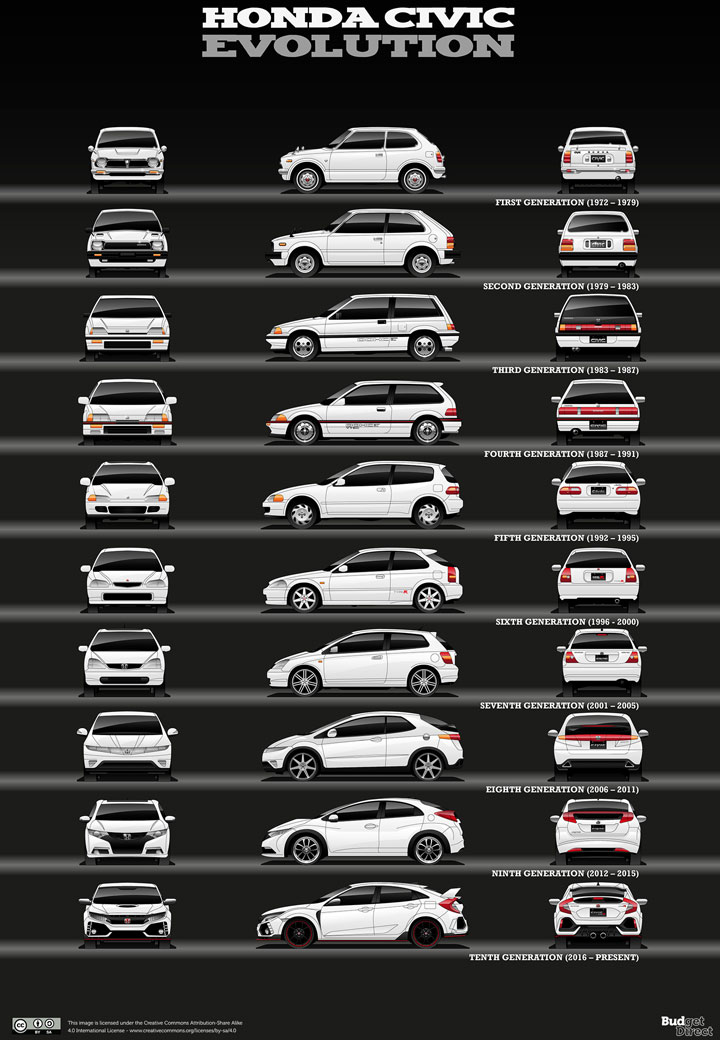 I can't decide between the EF or the EG. Hmmm.
For more stuff from our online friends, visit Budget Direct. Thanks for sharing these images with us, Luke.