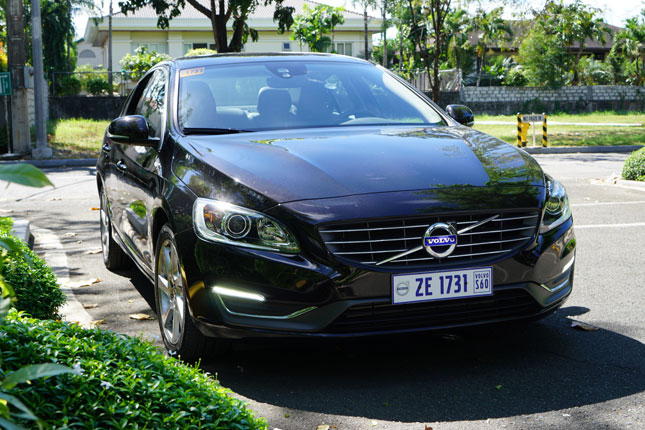 I was having a nice lunch with Chris Yu, Volvo Philippines' senior manager for marketing strategy, and we were discussing the industry and his company's future plans (hint: watch out for something special from them in March).
While I was putting a slice of juicy rib-eye beef in my mouth, Chris asked if I would like to test-drive their S60 D4 sedan. As the meat's juices went to my brain, I just nodded in agreement. But truth be told, even if I wasn't in a partial food coma, I didn't need prodding to try out a Volvo.
The S60 is the Swedish carmaker's mid-tier offering, slotting between the V40 estate and the S80 sedan. It's a little smaller inside than the Japanese midsize models, and it looks rather sedate compared to the Honda Accord and the Mazda 6. And at P3,195,000 for the Ember Black S60 D4 variant lent to me, it's tempting to look at other viable alternatives in that price range.
ADVERTISEMENT - CONTINUE READING BELOW ↓
But from what I experienced during my weekend with the S60, there are many compelling reasons to opt for this car. Here are the top seven arguments for S60 ownership.
1. The understated elegance. Yes, the S60 is not a stunner, nor will it make Mercedes-Benz owners envious when they see it. But the S60 has an elegant presence that conveys the taste of its owner, without calling undue attention. People know they're looking at something premium, thanks to the pleasing body lines, deep black paint, and handsome stance.
2. More than ample power. This S60's engine is a four-cylinder turbodiesel with 181hp and 400Nm. That Herculean torque can be accessed as low as 1,750rpm. With an eight-speed transmission and special Polestar tuning, it's safe to say no rational person will find the S60 underpowered. In fact, there's surprisingly a lot of fun to be had on open roads. Actually, I had so much fun that I managed to lower fuel economy to 8.55km/L. Good thing diesel is cheap these days.
ADVERTISEMENT - CONTINUE READING BELOW ↓
Recommended Videos
3. The vehicle feels rock-solid. What you pay for European marques is usually their tank-like construction and premium fit and finish inside. The S60 doesn't disappoint in these aspects. The doors are heavy, and feel like the opening of a small bank vault. The cabin is a cocoon of comfort and--pardon the cliché--Ikea-like design.
4. Wonderful audio system. The S60 has one of those sound systems that will encourage you to dig up your CDs and relisten to your favorite music. Volvo simply calls it a "high-performance audio system," and it's an apt label. While you relax in the leather-covered seat, you can control the music via steering-wheel buttons.
5. The exclusivity. There are benefits to owning a car from a low-volume manufacturer, and one is the smaller chances of seeing a similar model on the road. Park in Bonifacio Global City on a weekend, and BMWs are a common sight. Your Volvo will be a standout.
ADVERTISEMENT - CONTINUE READING BELOW ↓
6. Those beautiful gauges. Similar to the one found in the V40, the S60 has a gorgeous display owners will enjoy every day. This S60 D4 variant doesn't change color based on driving modes like the T4 version, but it's still a treat for the eyes just to see the reminders and the notifications. At the end of the day, it's a calming sight to see driving home.
7. Proven safety systems. This brand has made a name for itself when it comes to occupant protection, and the S60 continues that tradition. On top of the expected ABS, stability controls and brake assist, the S60 has City Safety. This stops the car almost to a halt when it detects an obstacle, and it works. If you're on the fence about this car, what's a better deal-clincher than safety?
Photos by Dinzo Tabamo
ADVERTISEMENT - CONTINUE READING BELOW ↓
ADVERTISEMENT - CONTINUE READING BELOW ↓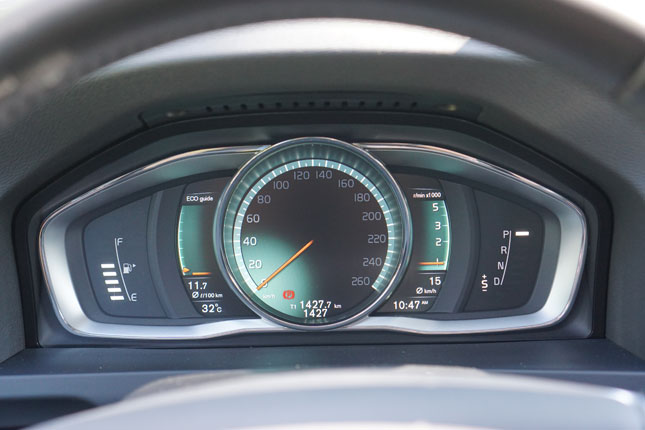 ADVERTISEMENT - CONTINUE READING BELOW ↓
ADVERTISEMENT - CONTINUE READING BELOW ↓
ADVERTISEMENT - CONTINUE READING BELOW ↓
ADVERTISEMENT - CONTINUE READING BELOW ↓