1) There'll be a lightweight package.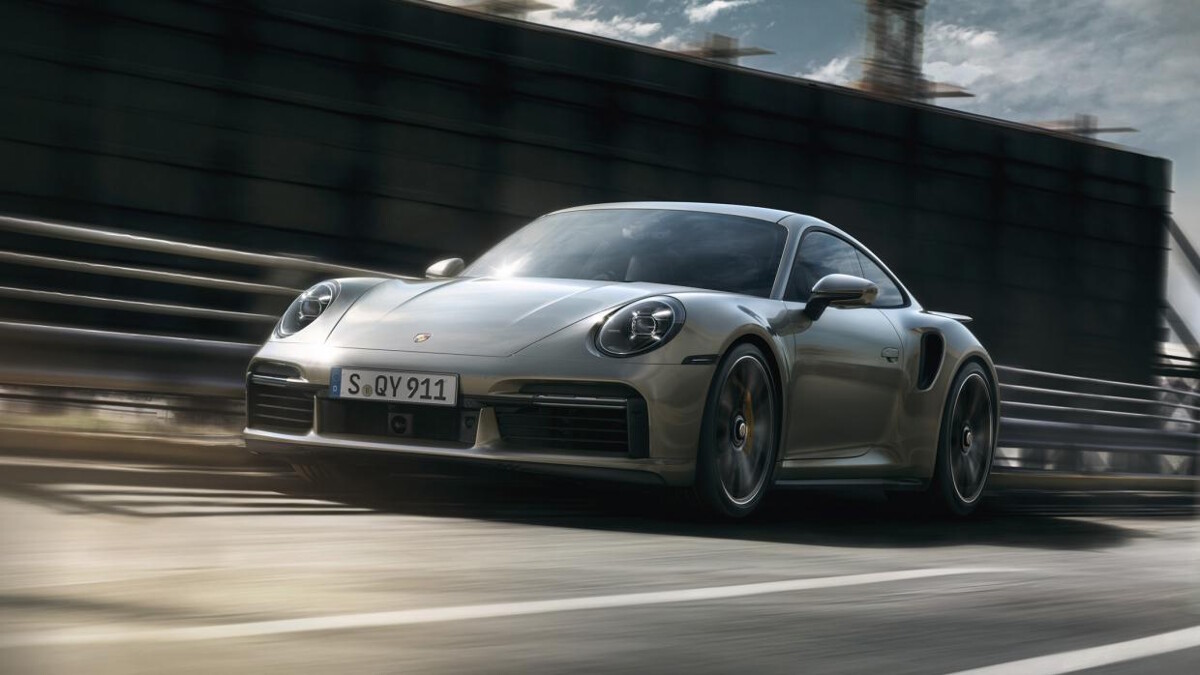 The new 911 Turbo wants to be sportier than before. A tall ask, you might think, but recent Turbos have lent more toward being grand tourers with outrageous acceleration, particularly alongside cheaper 911 GT3s. This one wants to come with a bit more handling nous, though, especially if you spec the optional, 10mm-lower sports suspension.
"Another option later in the year will make the car lighter to emphasize its very sporty side," says product line boss Frank Walliser, describing a new 'lightweight sport package.'
"There'll be less sound insulation to reduce weight, and other small bits and pieces that can change the character of the car." Expect stuff like fabric door pulls and for the rear seats to end up in the bin, and also for this lightweight pack to make it into 911 Carreras, too, to replicate the joy of the potentially defunct Carrera T line.
ADVERTISEMENT - CONTINUE READING BELOW ↓
2) The 911 Turbo now gets a Wet mode.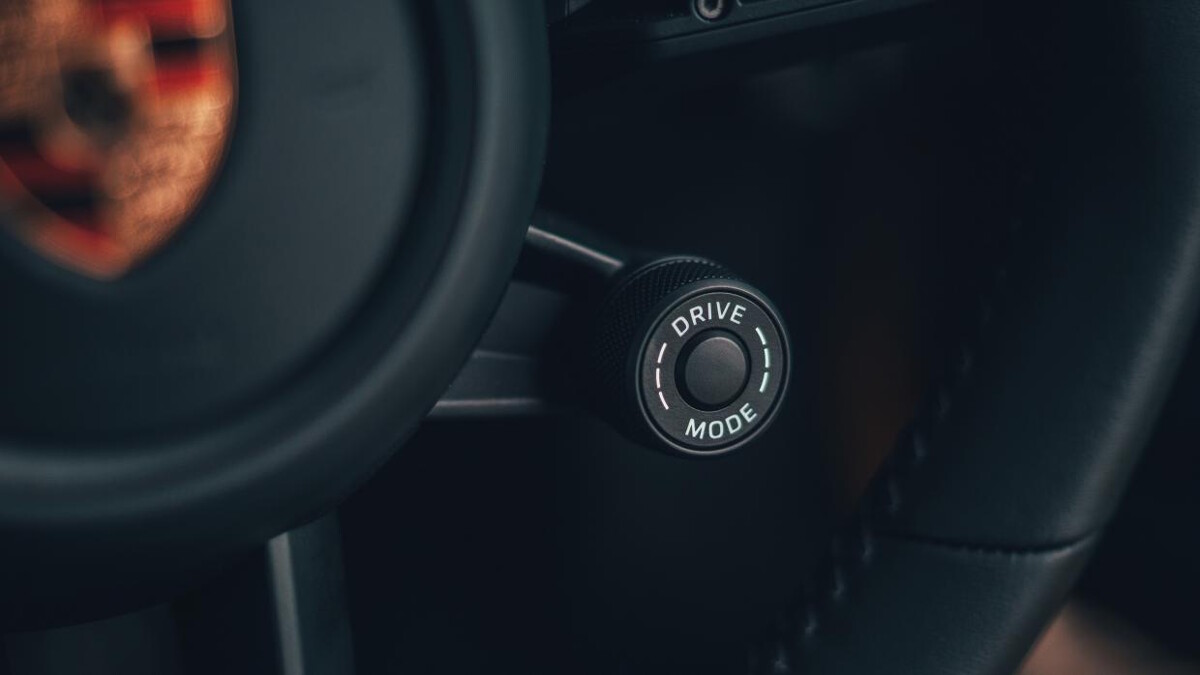 Just like other 992s, the rotary dial of fortune will offer up numerous driving modes, including a Wet function. Anyone who's driven a previous 911 Turbo will knows its barely fallible four-wheel-drive traction acts as its own Wet mode, but nevertheless, the latest Turbo S will get rain-sensing functions—including microphones in the wheel arches to listen for the splish-splash of puddles—that'll try and coerce you into switching the car into a safer, less frantic setting when the heavens open.
3) More power will (inevitably) come.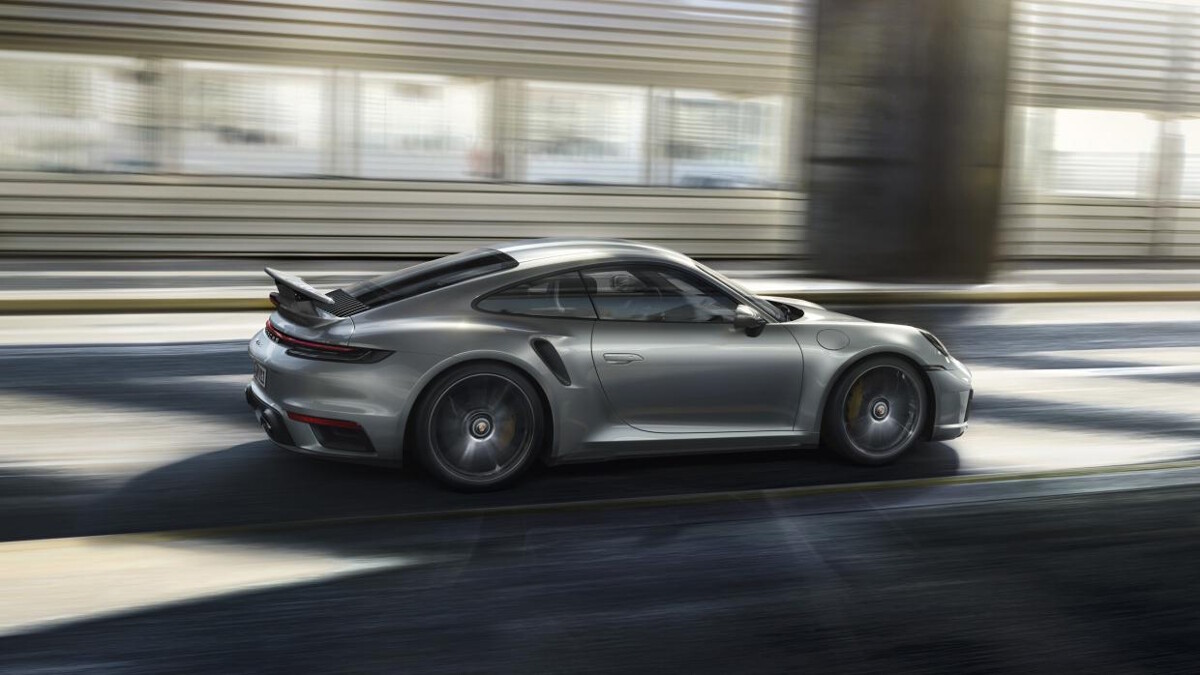 ADVERTISEMENT - CONTINUE READING BELOW ↓
Recommended Videos
The Turbo S gets a brand new 3.8-liter flat-six engine with 641hp. This is enough for 0-100kph in 2.7sec, and Porsche is famously reserved with its claims. Low- to mid-2s? Perhaps. But this car will live for six or more years. So more powerful it must get, young reader.
"Where is the maximum?" says Walliser. "Difficult to say. As engineers we know we never stop. In another five years, we might come up with a new interpretation with more horses. I can promise you we don't stop."
4) There's a reason the Turbo S is here first.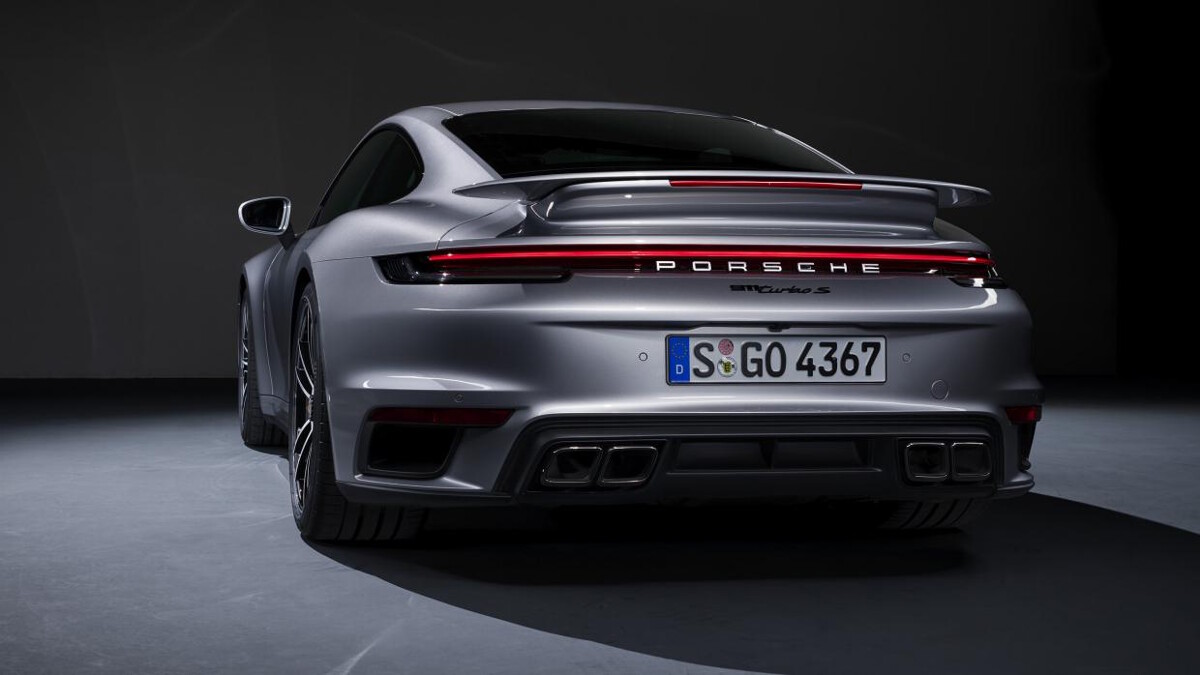 Porsche has shown us the top-drawer Turbo S before the stock Turbo. This is deliberate, for around 75% of sales of the last 911 Turbo were the higher-powered S. We'll still get a 'regular' car—Walliser assuring us its performance won't be the least bit 'regular'—and it'll keep the trick suspension and the four-wheel steering of the Turbo S.
ADVERTISEMENT - CONTINUE READING BELOW ↓
"Rear-wheel steering is very important to make the car drive how it does today," he says. "Accessibility to performance is important and we will not kick this out; it would be too extreme to make it an option package."
5) It won't be a hybrid any time soon.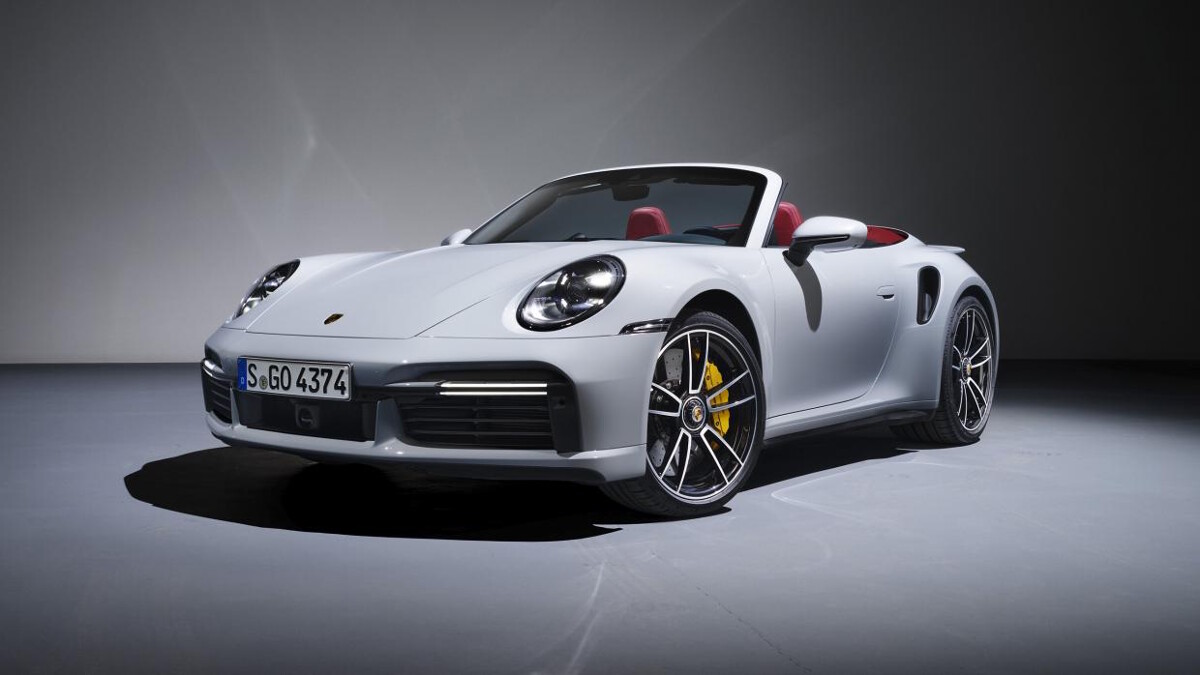 Unlike other Turbo S models in Porsche's current range, it's not a hybrid. And nor will it be for some time.
"The electrification of a 911 is a very tricky point," says Walliser. "If I consider the footprint, the 2+2 seats, the big trunk, and the engine in the rear, it's really difficult to bring in proper electrification without destroying the character and shape of a 911.
"I'm not ready to put another 100kg into the car. It's the last car that we'll fully electrify, and maybe the last of all the cars in the world to be electrified will be in a 911. If we can do it, it will not be before 2030."
6) A GTS will follow—and outsell—the Turbo...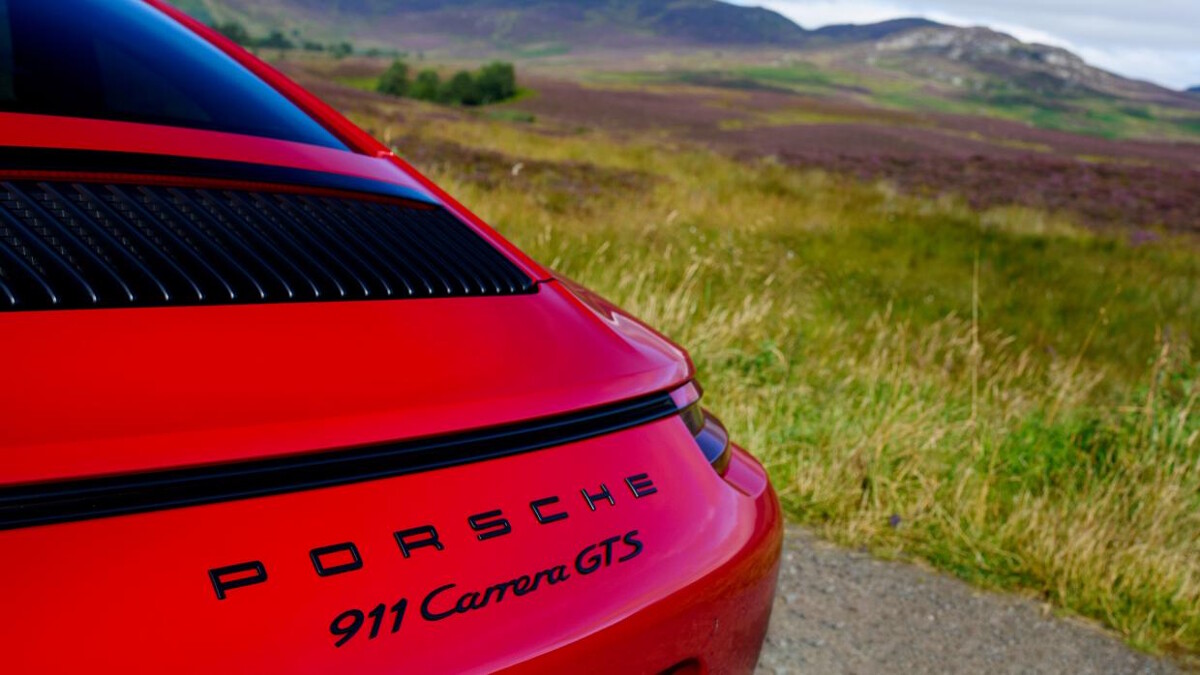 The 992 has been on sale for little over a year, and is still very much in its infancy. Following this car will be the 911 that sits between Carrera and Turbo: the GTS options-haul special. "The GTS is extremely successful in all the markets," says Walliser. "It's the number-one seller of all 911 models in Europe. In the US, it's a bit different; they're a bit more price sensitive.
"But we will continue along the road of the GTS model in 911. There are not so many surprises on that side."
7) ...but it won't get a nat-asp 4.0-liter like the 718 GTS.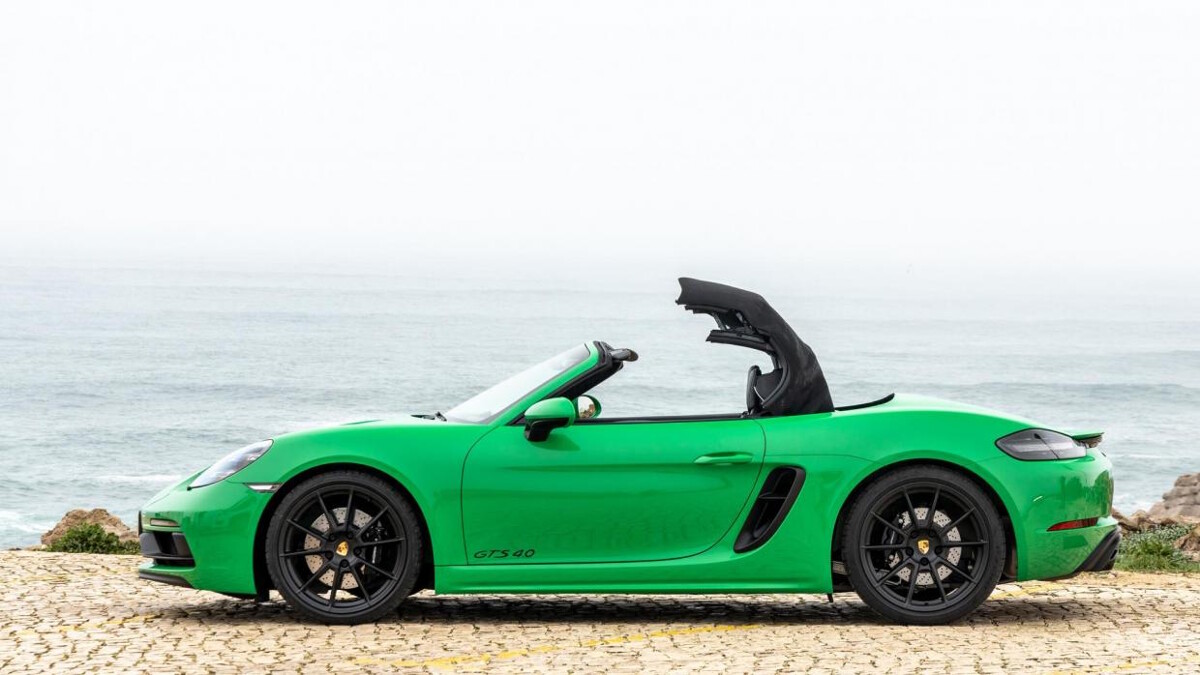 ADVERTISEMENT - CONTINUE READING BELOW ↓
The Boxster and Cayman GTS just got a naturally aspirated flat-six once again, a sonorous 4.0-liter replacing the duff-sounding 2.5 flat-four turbo they've used in recent years. But don't expect that engine to slot into any 911s.
"For sure, that would be nice thinking, but at the moment, I can't see a way to do so," says Walliser. "It's a question of, 'Where's the market?' I'm sure we can see it selling in the UK, but the model must work worldwide. It's a clear no at the moment."
Rest assured, though, that the next 911 GT3 gets a race-drived nat-asp six instead...
NOTE: This article first appeared on TopGear.com. Minor edits have been made.