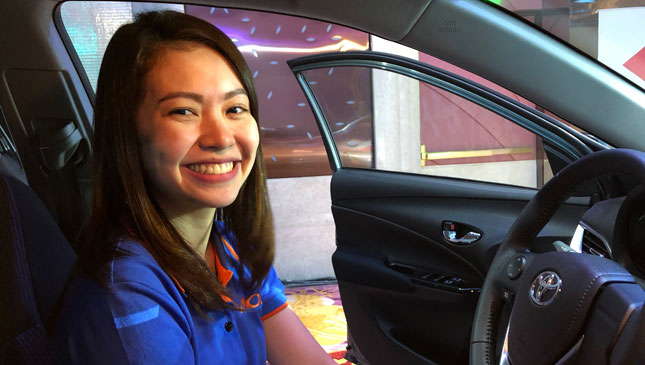 The girl you see in the photo above is Aila, and she's a product planner. Product planners are the ones who decide, or at least recommend, what kind of features and specs PH-market cars get. We met her at the Toyota Vios launch late last month.
Now, the product planners we usually meet are bespectacled guys, usually heavyset, and wear a backpack full of secret documents. They know everything about their product, down to minutiae like how thick the metal is on the roof. Aila only brought her smile and her stock knowledge of her product, and to be honest she was kind of refreshing, 
Continue reading below ↓
Recommended Videos
In the course of our quick conversation with her, she shed light on several things about the most in demand sedan in the country right now. Some of the items here were the product of our accumulated questions, and some we learned during the course of our conversation. So here are 7 things we found out about Toyota's latest product:
1) The sheet metal is completely new. 
While the new Vios may seem more generation 3.5 than fourth gen, our source says the metal is completely new. And this we can agree on.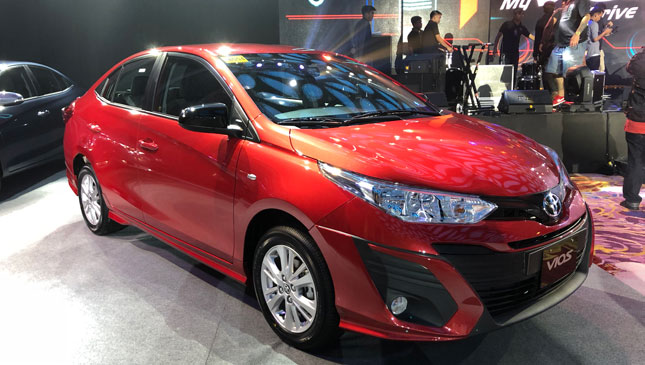 2) The A/C is still the same unit. 
This means riding in the back will still be a sweltering pain in summertime. Toyota, why can't you fix this?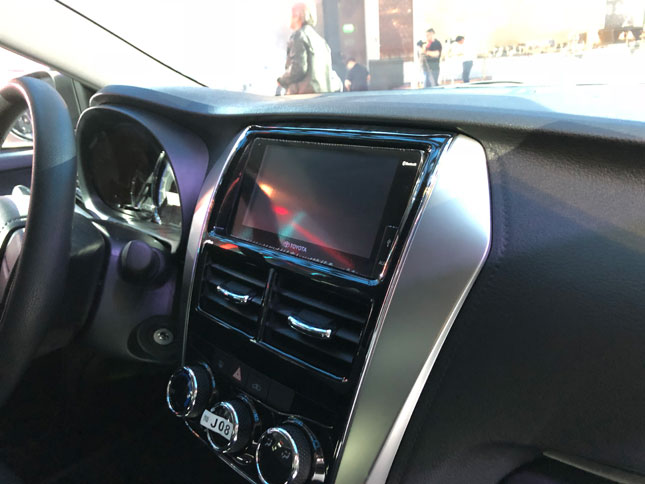 3) There's less of the faux stitched leather. 
This is a relief. It's not completely gone, but there is noticeably less. Whose idea was this?


4) The Prime variant's aero kit is not just for show.
Aila said it has actual aerodynamic value—but don't expect drastic fuel savings. We recommend that Toyota tap the expertise of our intrepid contibuting editor, Niky Tamayo, who did his own Vios aero experiments a few years ago.
5) Manual-crank windows are still used.
In the base J variant, which many med reps and salespeople will undoubtedly use, their rear passengers will still have to crank the windows manually. Come on guys, you have massive economies of scale. Give the rear J variant passengers a break.


6) There's now a middle cabin light.
Hooray! No need to count change late at night beside the driver if you're in a taxi or Grab.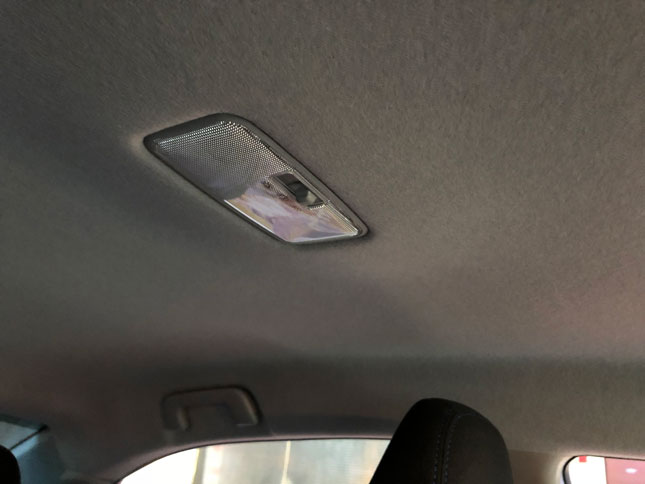 7) Toyota read our recommendations prior to the launch. 
Wala lang.