The Nissan GT-R is one beast of a vehicle. Despite its age, it's still one of the most powerful road-going cars out there today, and it can hit blistering speeds even in the hands of an inexperienced driver.
But what if it's in the hands of a 75-year-old fellow?
Meet Barry, an old chap who has a neat GT-R stashed in his garage. His R35 was bought new in 2012 and it's been with the guy ever since. It was tweaked a bit, though, as Severn Valley Motorsport has supposedly pumped the peak figures to 1,200hp. Nothing this senior can't handle, amirite?
OTHER STORIES YOU MIGHT HAVE MISSED:
A simple 5-step guide to the entire 2022 LTO driver's license renewal process
Reminder: Just because you pay for a parking slot doesn't mean it's legal to park there
One of Barry's dreams has been to take his Godzilla to Upington and do a top-end run with it on an empty runway. He shared that his need for speed first grew when he saw a then-new Porsche 911 speed past him when he was still in his 20s. "I think I got this little interest to be speedy, to perhaps be a fast driver," he says.
ADVERTISEMENT - CONTINUE READING BELOW ↓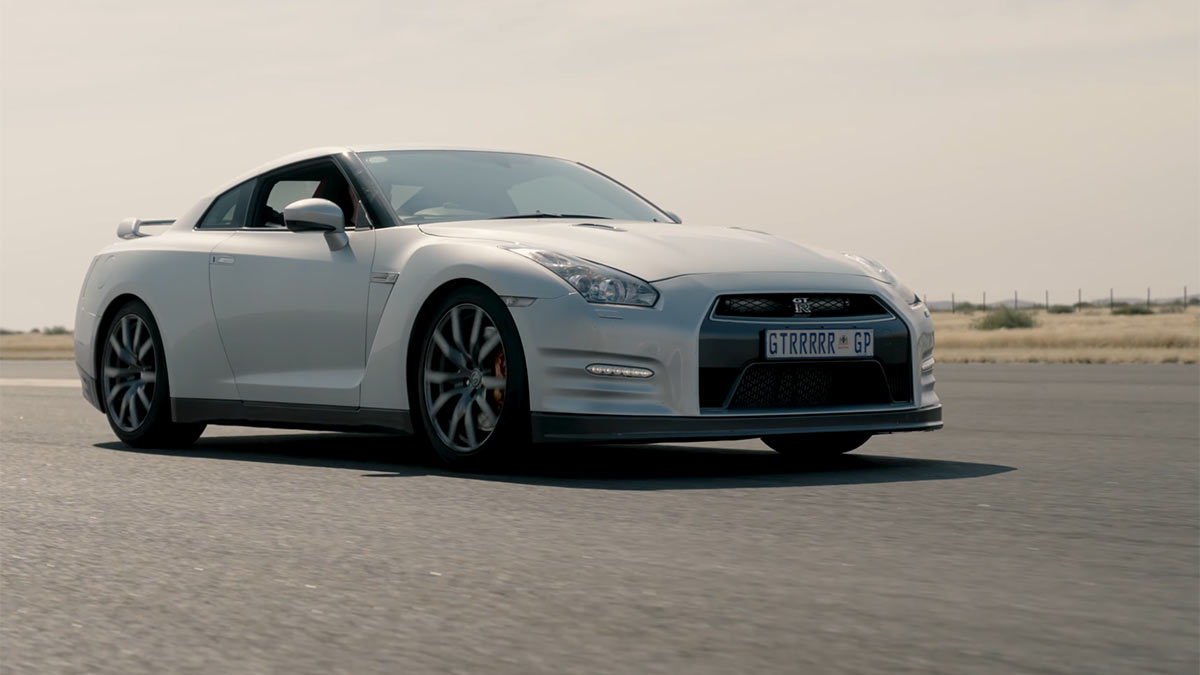 He recently turned that dream into reality, as Barry rented out the 4.9km tarmac to go flat out with his GT-R. With the help of some friends, not only was he able to tick this off from his bucket list, but he was also able to document the entire thing, complete with data from his speed run. The results were impressive.
ADVERTISEMENT - CONTINUE READING BELOW ↓
Recommended Videos
Naught to 100kph in 7.23sec, 0-200kph in 16.46sec, 100-200kph in 9.23sec, and 200-250kph in 6.58sec, and 200-300kph in 14.13sec. The run didn't stop there, as the GT-R topped out at a whopping 351kph (or 218mph, so you won't have to compute). Say what you want, but this is still no easy feat, especially for an aging man like Barry. Most lolos would never.
"Perhaps when I'm old, then I'll have to slow down a bit, but I'm not sure when that's going to be," Barry quips.
Clearly, the man has a knack for properly built machines, as it was shown in the video that he also has a five-door Honda Civic as his daily driver. Anyhoo, you can just grab some popcorn and watch the full clip below.
75-year-old man hits 351kph on his Nissan GT-R:
ADVERTISEMENT - CONTINUE READING BELOW ↓
ADVERTISEMENT - CONTINUE READING BELOW ↓
ADVERTISEMENT - CONTINUE READING BELOW ↓
ADVERTISEMENT - CONTINUE READING BELOW ↓