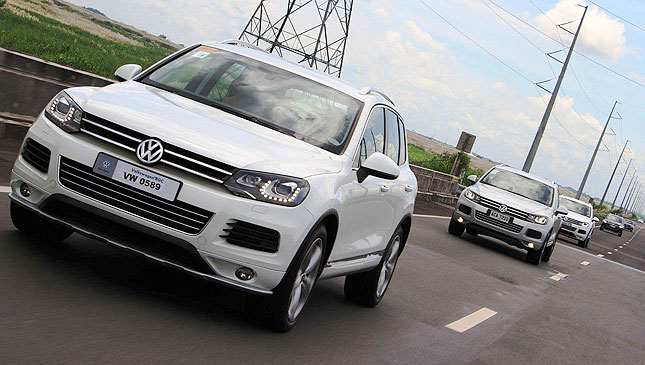 We've got to hand it to Automobile Central Enterprise (aka Volkswagen Philippines) for pushing through with the Touareg media drive despite the ongoing emissions-cheating debacle happening in the US. You can read Top Gear's take on that issue here. The scandal is a huge blow to the brand, but there is no choice but to move forward.
(Read: Volkswagen determined to correct errors in diesel-emissions scam)
Before we were flagged off, Volkswagen Philippines president and chairman John Philip Orbeta had this to say about the issue: "At the end of the day, you can rest assured that the cars are just as good. Emissions have nothing to do with performance and safety and the other features that our cars are known for. Unfortunately, this thing happened, and we will never guess why they even thought of doing it. As you know, the CEO has stepped down and there is a new CEO. He is changing his management team. These are exciting times ahead, and obviously there will be challenging times ahead for us as a brand. But VW is one of those brands that can weather the crisis. It's an unfortunate hiccup in the situation. There's nothing more to talk about except that it happened. What is different is that our Philippine customers come first. We've contacted our customers and told them that there is nothing wrong with their cars. They can drive them normally. It is just an unfortunate incident, and we have to move on."
ADVERTISEMENT - CONTINUE READING BELOW ↓
The Touareg Sport Edition we drove is powered by a 3.0-liter V6 CRDi Turbo Direct Injection (TDI) diesel engine that delivers 245hp and 550Nm.
This model, like all the vehicle offerings of VW Philippines, is not involved in the scandal. It performed as expected. The drive up to Baguio was brisk, thanks to the response of the powerful motor. In the handling department, the Touareg remained sure-footed because of the permanent all-wheel drive.
Here's something interesting: The Touareg is also fitted with air suspension that works in conjunction with the Adaptive Chassis Control, which works with whatever setting you choose for the suspension. Sport, Comfort and Normal modes can be selected for the damping. Needless to say, we were transported in comfort. Also, there is some very clever engineering going on with the Electronic Shock Absorption Control.
There is no doubt that the Touareg is an exceptional vehicle fitted with a host of driving and safety features. It kicks ass on a long drive, that's for sure. Unfortunately, the buying public might be more concerned about what they see and hear in the news. However, it is admirable that Volkswagen Philippines isn't shying away from the issue and is meeting it head-on with driving events like this.
ADVERTISEMENT - CONTINUE READING BELOW ↓
Recommended Videos
We suggest you schedule a test drive of this German SUV instead of holding on to preconceived notions.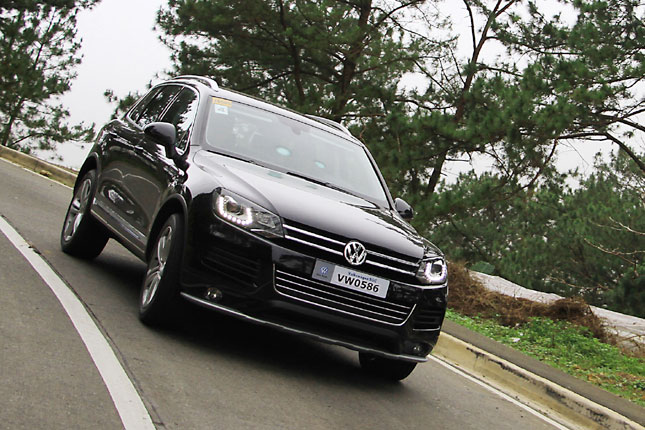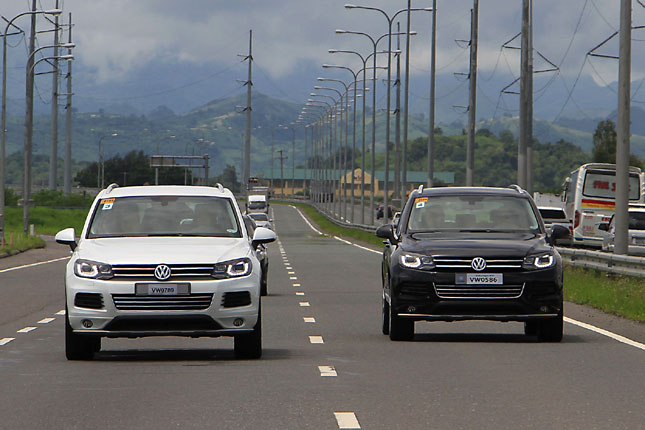 ADVERTISEMENT - CONTINUE READING BELOW ↓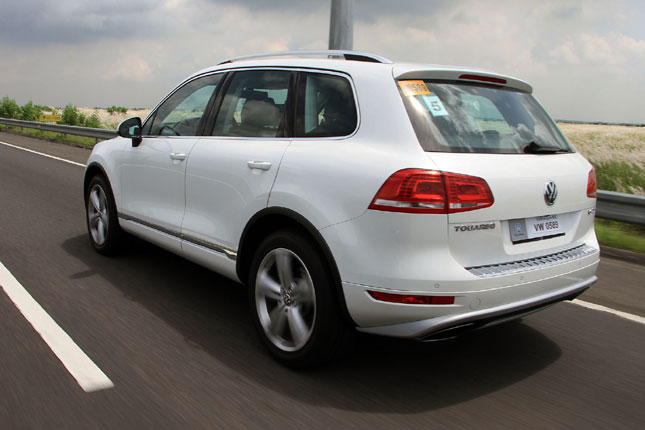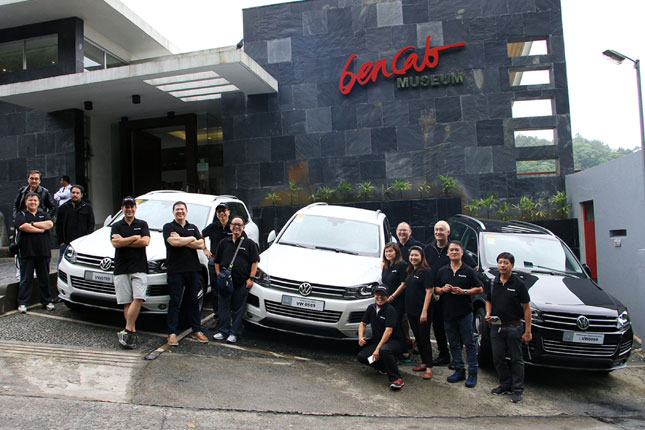 ADVERTISEMENT - CONTINUE READING BELOW ↓