We got to spend some time with Horacio Pagani during his recent visit to the country. If you didn't know, it was announced last year that Pagani would be selling its cars in the Philippines. Word is orders have already been placed. Who the lucky owners are remains a mystery, though. Here are some snippets from our interview. And do stand by for our video, which will be out real soon.
Q: The Zonda ended production in 2017, and the Huayra is sold out. What cars are offered in the Philippines?
A: We are working on a number of limited-edition products. New versions. We are talking about full replacement cars. Totally new.

Q: Carbotanium and carbon-triax are proprietary Pagani products. What makes them better than ordinary carbon fiber?
A: The standard requirements from the automotive industry are becoming more challenging every day. The development of these special materials is from a safety and performance standpoint. Pagani was able to reinforce the main structure monocoque to resist impact and give lighter weight and offer added rigidity. It translates to better  performance and drivability of the car. Pagani is not just developing in one direction. This new-generation carbon fiber is used for the entire car, and with great results. This is a new way to weave together the carbon fiber. Everything developed in our laboratory is developed by Pagani, for Pagani.
Q: There has never been a Pagani that has burned. There is a system that senses fire and sends all the fuel to the engine. How does that work?
ADVERTISEMENT - CONTINUE READING BELOW ↓
A: When it comes to safety because of fire, it is a very broad topic because fire is hard to control. There can be different elements that can cause fire. We 'touch wood' after saying no Pagani has caught fire. We developed a one-way fuel injection system. This pipeline has a control unit in the car. In case of an impact or a crash, this unit will signal to the system to shut down the fuel injection system, and the injectors will open so that the fuel in the pipe will be released into the engine block . It sounds like a simple solution, but it cost a lot of money and testing. Once it was completed, it was made public, so that this safety system can be used by others.
Q: You and Juan Manuel Fangio were great friends. Did you ever go on a spirited drive with him on the track?
A: I never had that privilege, sorry to say. But I had the privilege to know him very well as a person, as a human. He was the first champion who won five titles, but he was also a champion in his life. He was a man of great values and that is something that I will always remember.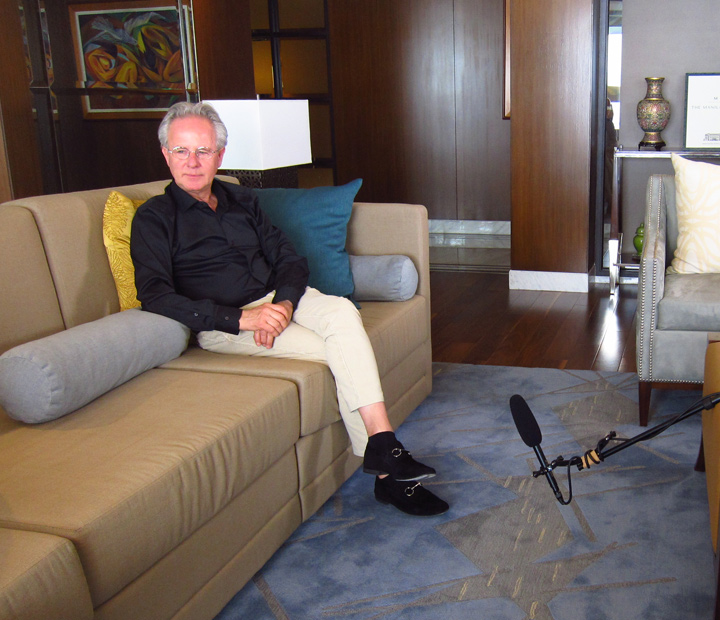 ADVERTISEMENT - CONTINUE READING BELOW ↓
Recommended Videos