It was only a matter of time. This, ladies and gentlemen, will decimate all. Welcome to the first new A90 Toyota Supra that's had its BMW-sourced 3.0-liter turbo swapped out for that engine: Toyota's 2JZ from the MkIV Supra.
Champion Japanese drifter Daigo Saito is the man who has done the honorable thing by dragging the Supra right back to the '90s, building this special drift A90 for the upcoming D1 Grand Prix.
It'll be unveiled in full in a couple of weeks' time, but for now, we have a couple of details. Such as the 2JZ straight-six heart producing a nice, healthy 800hp with help from turbo specialists HKS. And the fact the entire build took just 42 days, "unheard of before," according to its builders.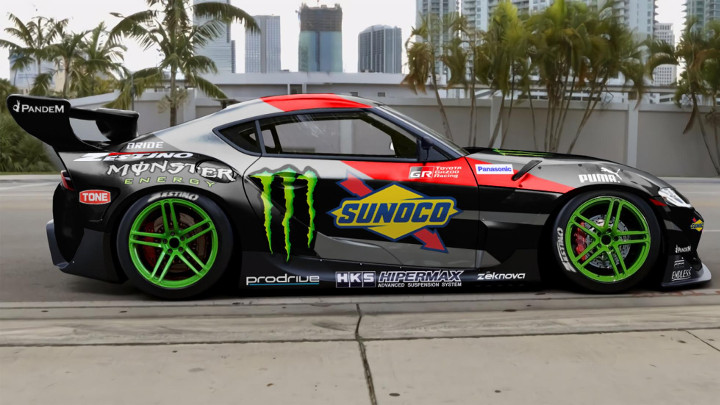 "I'm so happy to be able to convert Supra into a drift car for the first time in the world," explains an exuberant Saito-san. He notes the car's short wheelbase and compact body allow him to control it more "freely." We suspect having a turbo straight-six with 800hp makes it feel quite free also.
ADVERTISEMENT - CONTINUE READING BELOW ↓
Doesn't it look magnificent? As we've said before, it was only a matter of time.
NOTE: This article first appeared on TopGear.com. Minor edits have been made.
ADVERTISEMENT - CONTINUE READING BELOW ↓
Recommended Videos