'Highway to Hell' is a song that always ends up on our road-trip playlist. The lyrics are not necessarily words you'd want to live by, it must be said, but this rock-and-roll anthem is still extremely satisfying to belt out at the top of your lungs as you open up the throttle on a long, empty stretch of road. Or on EDSA, while you're stuck in hellish traffic.

The song and the eponymous album were released in 1979 by AC/DC, whose founding members—brothers Malcolm and Angus Young—hail from Australia. Managing editor Jason Tulio was recently in the southern part of the country for a Chevrolet event, and you'll see in his feature story that 'Highway to Hell' was the soundtrack to his desert drive in the Outback.

Around the same time, yours truly was in Western Australia to drive the Nissan Navara, and when the three-day road trip ended in Fremantle, our hosts were kind enough to book us a walking tour of the port city.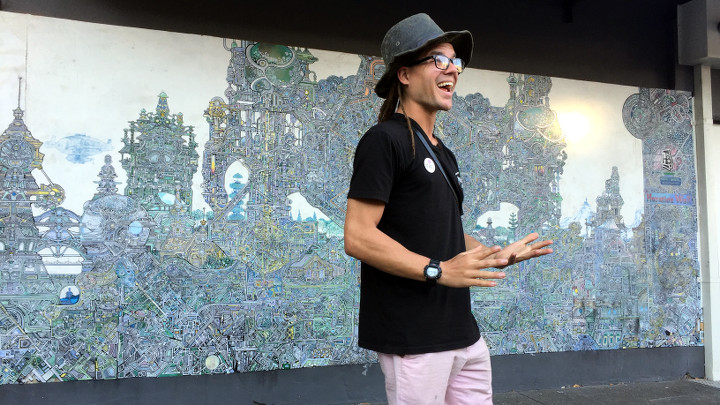 Continue reading below ↓
Recommended Videos
Michael Deller of Fremantle Tours gave us an extensive and entertaining backgrounder on Freo's history, culture, architecture, modernization, and art. The city boasts numerous examples of street art, commissioned or otherwise, and one piece shown to us in particular was by local artist Joseph Boin, aka Art By Destroy. Found on the back wall of Federal Hotel and done completely in aerosol, the mural comprises portraits of now-famous people who have a connection to the city—including Bon Scott, AC/DC's lead singer from 1974 until his death in 1980. Born in Scotland on July 9, 1946, he became a resident of Fremantle in the '50s.

Here are photos of Scott's portrait, taken before and after the mural was completed:
And here's another piece of trivia: Deller said our hotel in Fremantle is located on Canning Highway—the very same highway being referred to in AC/DC's first major international hit.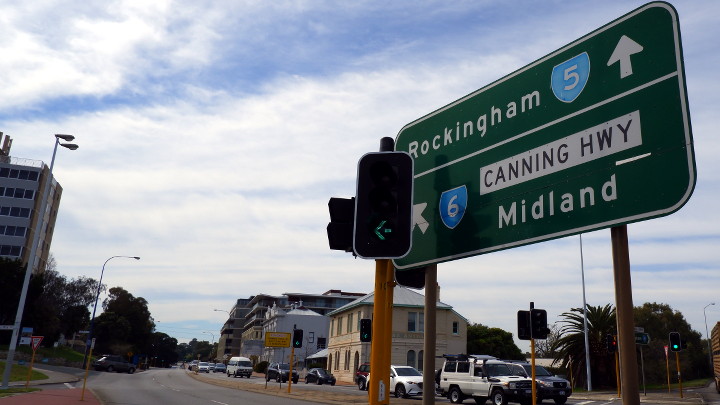 We did some googling and found an article that confirms the song's origins—that it's about "the perils of touring," and that "'Highway to Hell' was the nickname given to Canning Highway, a stretch of road in Australia that led [from Fremantle] to Bon Scott's favorite pub, The Raffles." (Other sources, however, say it was the Leopold Hotel that was Scott's favorite hangout.) Also near Raffles Hotel is a steep descent immediately followed by an intersection, where many fatal crashes have occurred.

On February 19, 1980, Scott passed away at the age of 33 as a result of excessive alcohol consumption. 'Akka Dakka,' as AC/DC is often called by the Aussies, nearly disbanded, but Scott's parents persuaded the members to carry on making music.

To this day, Bon Scott continues to be a Fremantle icon. There's even a statue of him at the Fishing Boat Harbor:
If you ever find yourself in Perth, you might want to head down south to Fremantle via Canning Highway—but do mind any stop signs and the speed limit. In the meantime, you can sing along to the song if you want. We won't stop you.