Anzahl strikes the delicate balance of subtlety and distinction with its classic line of colors. The Mica series' pearl and flamingo line-ups are lustrous and elegant. The pearlescent shades in these ranges have the unique characteristic of exhibiting different colors when viewed in certain angles.
Most commonly featured on luxury cars, the pearl finish you see above is a timeless, sophisticated color. Aside from the radiant pearl whites, the flamingo line-up has more colorful choices to offer, including Black, Red, Blue and Green.

Check out the chart below to see your options: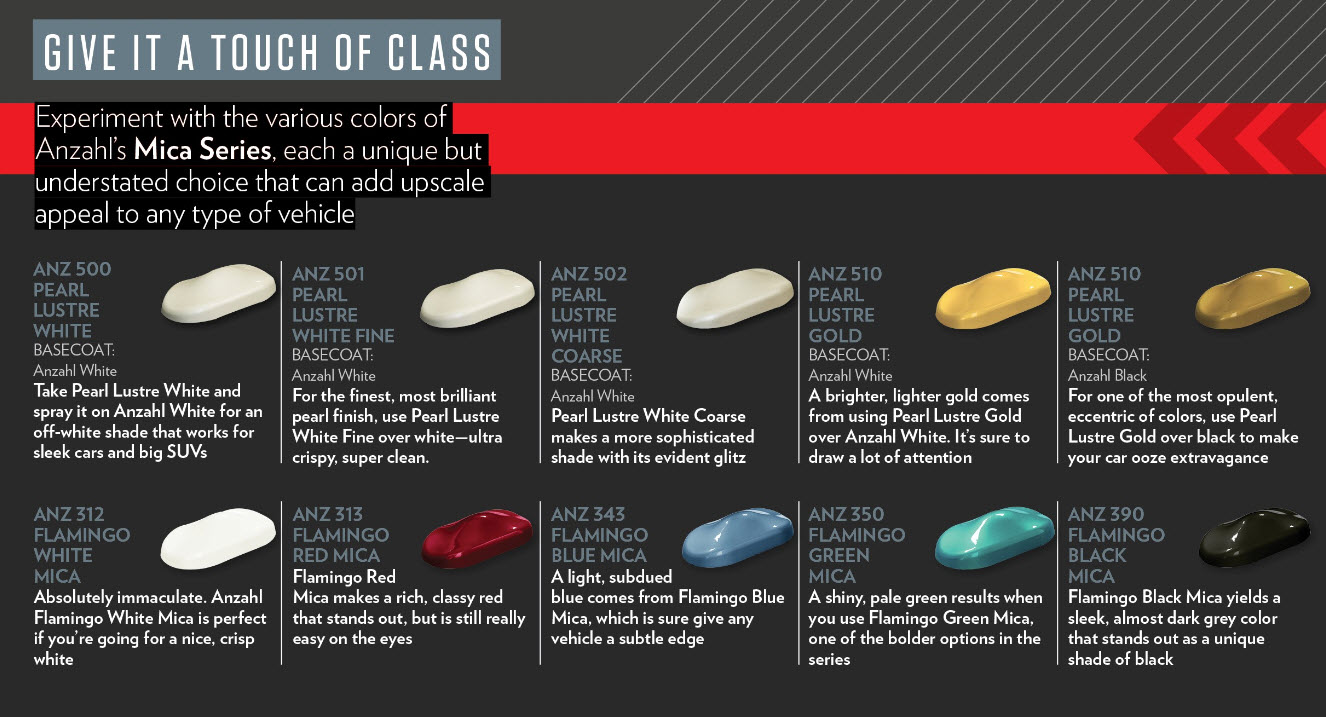 Neither too bold nor too plain, the Anzahl Mica Series is a range that hits a sweet spot. To know more about it, visit Anzahl's Facebook page.
More From Anzahl