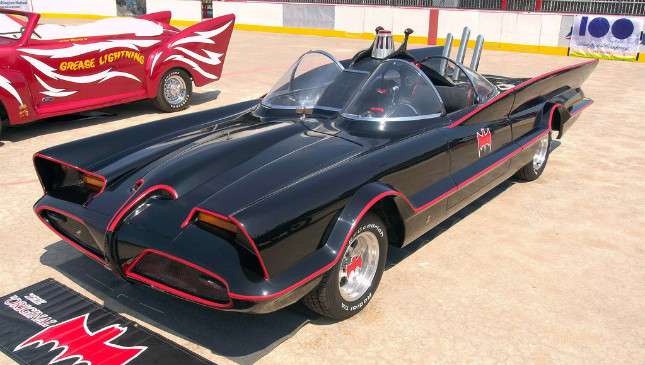 It's a sad day for comic book and pop culture fans worldwide, given the recent news about Adam West's passing at the age of 88. The American actor was best known for his lead role in the TV show Batman back in the '60s.
His version of the Caped Crusader was a far cry from the dark and brooding comic book character. Instead, West's superhero was campy and upbeat, complete with eyebrows painted on his mask. The image of him in tights was quite popular during its time. Equally as memorable from the show was the Batmobile that he drove.
ADVERTISEMENT - CONTINUE READING BELOW ↓
The iconic car began life as a concept named the Lincoln Futura back in 1955, which debuted at the Chicago Auto Show. It was later sold to car customizer George Barris, who would go on to be comissioned by the show's producers to create the perfect crime-fighting car. The only catch was that Barris only had a few weeks to finish it. He saw potential in the Futura's design, and decided that it would be the perfect car for the job. Even today, the car's red and black paint scheme and futuristic fins are incredible to look at.
The Adam West Batmobile was powered by a massive 6.4-liter V8 engine. Its on-screen gadgetry included a cable-cutter blade, various 'Bat' gadgets, an automatic tire inflation device, and rear-mounted parachutes that allowed it to do a 180-degree turn at quick speeds.
The car, just like the actor who drove it, will live on in the hearts and minds of fans forever. Rest in peace, Batman.
ADVERTISEMENT - CONTINUE READING BELOW ↓
Recommended Videos