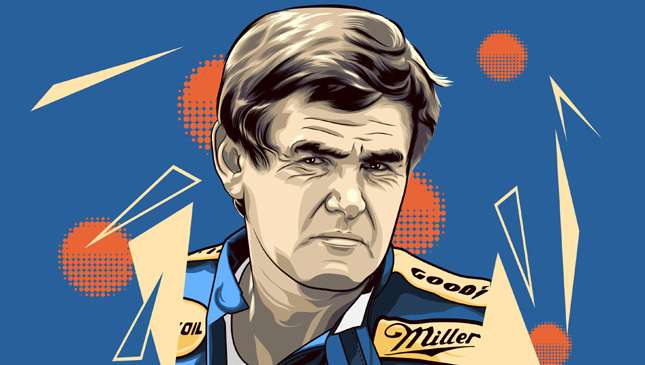 What a life Al Unser must've had as a kid. Father Jerry and uncles Louis and Joe were regulars at the Pikes Peak International Hill Climb, and big brothers Jerry Jr., Louis and Bobby showed the same inclination for racing. Most likely, it had been easy for him to get into the motorsport scene due to his family's influence, but to eventually earn victories and set records? That was all down to him.
It was in 1965 that Unser began his IndyCar exploits in earnest, becoming the third Unser to join the Indy 500 after Jerry Jr. (who had died in a practice crash at the 1959 Indy 500) and Bobby. His ninth-place result made him the first in his family to finish in the top 10 at the Brickyard, but it was Bobby who won the prestigious race first in 1968.
Continue reading below ↓
Recommended Videos
Unser's turn came in 1970. It might've come a year earlier, during his first season with Parnelli, had he not broken his ankle in a motorbike accident the night before the pole shootout. He made up for it 12 months later by taking his first Indy 500 victory and emerging as the top points scorer of the season-long competition—then known as the US Auto Club Championship Car series—to clinch his first title.
Unser won the Indy 500 again in 1971 and 1978. In particular, 1978 was a good year: He became the only person to achieve the IndyCar 'Triple Crown' by also winning the 500-mile races at Pocono and Ontario; on top of this, he was the overall winner of the International Race of Champions. He claimed his second IndyCar World Series title in 1983, then sealed his third and final title in 1985 by one point. His main contender? Son Al Jr., aka Little Al.
Of their father-son rivalry, Big Al said: "There isn't anything that has ever been this great to me. For my racing career, this probably tops them all, knowing it's your son that you're racing. And regardless of what happens, it's neat."
Most racing fans, however, would regard Unser's fourth Indy 500 triumph as his greatest feat. As a last-minute stand-in for the injured Danny Ongais, he was given what had been, just days prior, a Penske show car fitted with a new engine. No problem for Unser—come race day, he started 20th and ended up in victory lane.
Unser's last race, fittingly enough, was the 1993 Indy 500. He announced his retirement in 1994 after failing to find a competitive ride for the event. Also that year, Little Al won the race a second time, bringing the Unser family's total of Borg-Warner Trophies to nine (Bobby contributed three). No one has added to the tally since, but you can be sure when the next Unser turns up at the Brickyard, people will be watching.
Note: This article originally appeared in Top Gear Philippines' July 2017 issue.