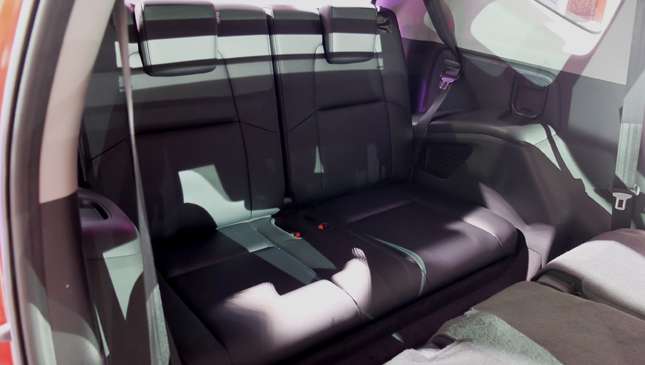 Much news was made earlier this year when it was revealed that the all-new Honda CR-V would sacrifice cargo area and instead come with a third row of seats. Would the space be sufficient? Is the nameplate biting off more than it can chew? So many questions, and several months' worth of waiting standing between us and the answers.
We were given somewhat of an idea of what to expect when our staff writer Jason Tulio checked out the compact SUV at the Bangkok International Motor Show in March. His assessment? It's a bit tight. This did little to put minds at ease here at Top Gear Philippines, where many of us are heftier and taller than Jason.
Continue reading below ↓
Recommended Videos
So we were eager to verify the space at the car's launch. We milled around several display units and waited for our chance to try out those two extra seats.
Contributing writer Carlo Chungunco and consumer editor Botchi Santos would be our main test subjects for this experiment. At well over six feet (6'2" to be exact), Carlo is the tallest member of our team. Not surprisingly, he found it difficult squeezing in and out of the third row. He practically had to crawl his tall ass in and out.
The main problem? He had trouble fitting his waist through as the reclined second row and door is only two hand spans apart. Sitting inside wasn't as much of a problem as there were still two inches to spare between Carlo's knees and the back of the second row seats, but it's obvious (from the photos below) that he could use a little more headroom. One thing to note is that Honda has made space on the cabin floor conveniently underneath the seats specifically for placing your feet.
Of course, keep in mind that Carlo represents a very small percentage of the Philippine population (otherwise we'd be owning FIBA year after year). What about someone of more average height? So standing at 5'9"-ish, I made my way to the back. Entering was much easier for me, as was sitting. But exiting still posed somewhat of a problem, though not to the same extent Carlo experienced.
My assessment? I wouldn't want to find myself back there during a long drive to Baguio. For quick trips around town though? I wouldn't consider it a too much of a problem. Exiting is the only real issue here. But if you're on the hunt for a new seven-seater? You'd still do best to check this one out.
We also took one photo of the five-seater's cargo area (last picture), so you can see how much space you can have if you don't need seven seats.