To be honest, I'd be perfectly fine with even the simplest of racing rigs. I am, after all, coming from using the PlayStation 5's standard DualSense controller, so anything with a racing wheel and a decent pedal set will already be a major upgrade.
Recently, Apex Racing Philippines dropped by the Top Gear Philippines office in Mandaluyong City to have the team try out one of its rigs. Let's just say that since then, I haven't been able to play Gran Turismo 7 without feeling like I'm missing out.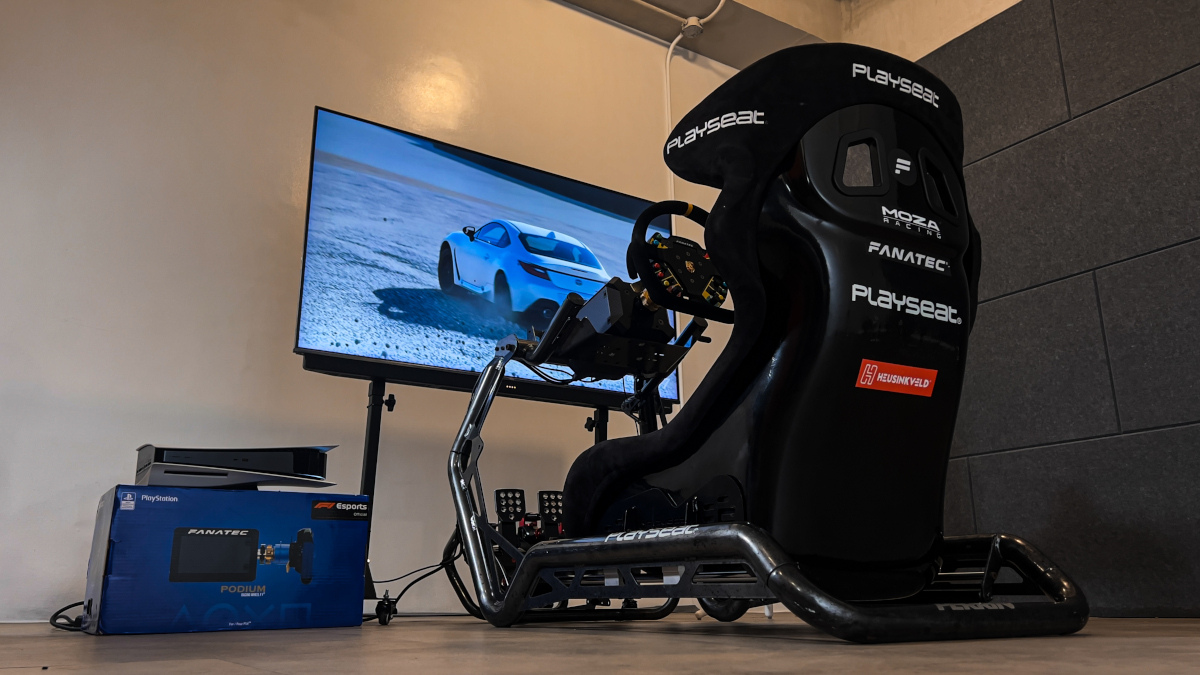 This is because Apex Racing didn't just bring in any rig for us to play around with that day. They lent us one featuring the PlaySeat Sensation Pro and a ton of Fanatec gear. Total cost? A whopping P332,500.
OTHER STORIES YOU MIGHT HAVE MISSED:
Mitsubishi Xpander vs. Toyota Avanza: Which MPV is the better family transport?
Everything you need to know about the Metro Manila Subway
ADVERTISEMENT - CONTINUE READING BELOW ↓
It isn't just the price of the setup, of course. The seat itself is can be adjusted forward and backward to improve the driver's reach of the pedals, allowing racers to customize the rig to replicate their desired seating position. The screen, a TCL 4K 55-inch TV, also provides good sound quality thanks to impressive built-in speakers. And the pedal set has nice feedback and does a decent job replicating brake and throttle feel.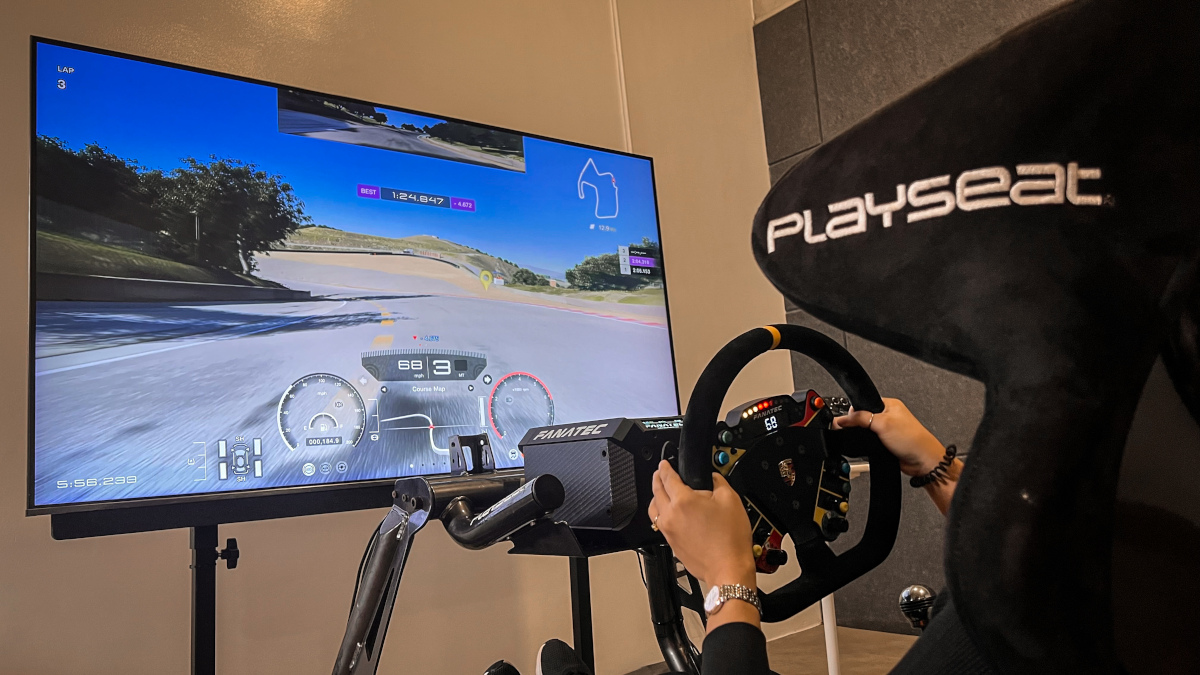 The star of the show, though, is the racing wheel. The setup featured a Fanatec Podium F1 wheelbase and a Porsche 911 GT3R wheel rim. The combination provided incredible feedback—so much so that we had to turn it down a notch or two since no one on the team had ever handled something with that level of force before. The suede finish of the wheel itself also gives off a very premium feel.
It's an excellent piece of tech, especially for more experienced sim racers who can put it to full use. Alternatively, the bundle can also include a separate Formula V2.5 racing wheel as well.
You can check out more images of Apex Racing's Podium bundle below. Alternatively, we've also provided a breakdown of each component's cost for those of you who would rather buy them separately.
Apex Racing Podium bundle
PlaySeat Sensation Pro – P80,000
Fanatec Podium F1 Wheelbase – P136,000
Fanatec Porsche 911 GT3R Wheel – P46,000
Fanatec Clubsport Pedals V3 – P33,000
TV stand – P3,500
TCL 55-inch 4K TV – P34,000
Now, just why did we have a sim-racing rig set up at the office? Of course we put in some laps to enjoy it—but also, it was for our new video series called the Top Gear Track Challenge. Our first-ever celebrity guest? None other than actor, gamer, and car enthusiast Alden Richards. To watch the first episode, head over to our YouTube channel.
ADVERTISEMENT - CONTINUE READING BELOW ↓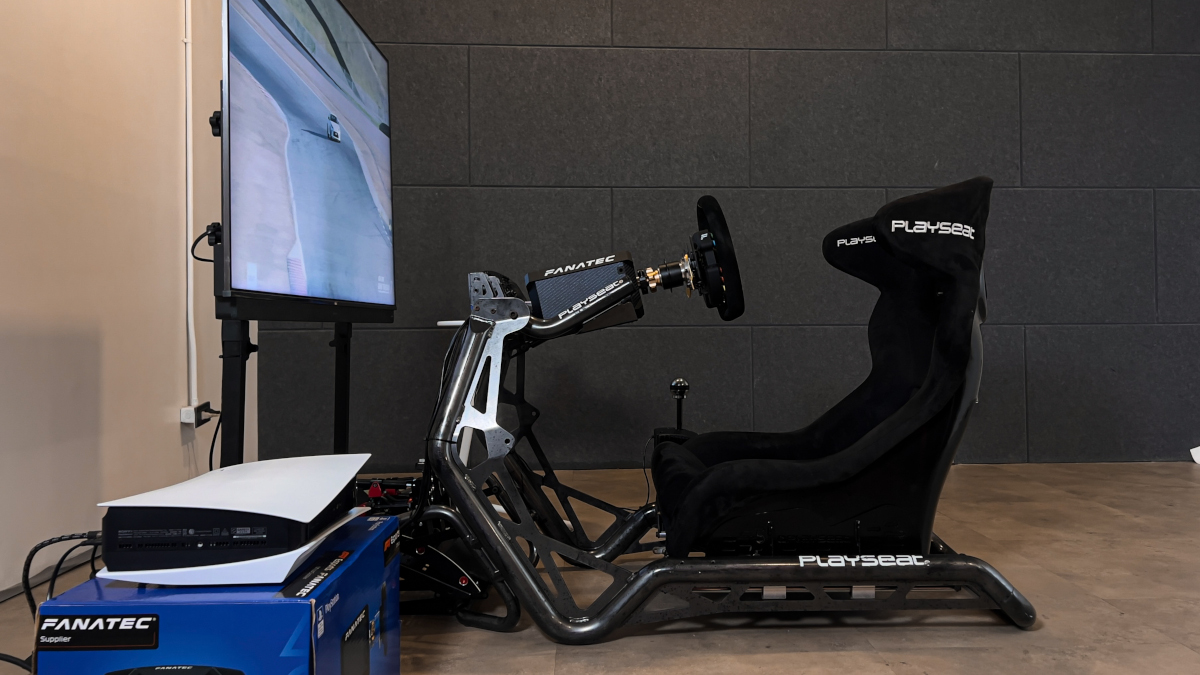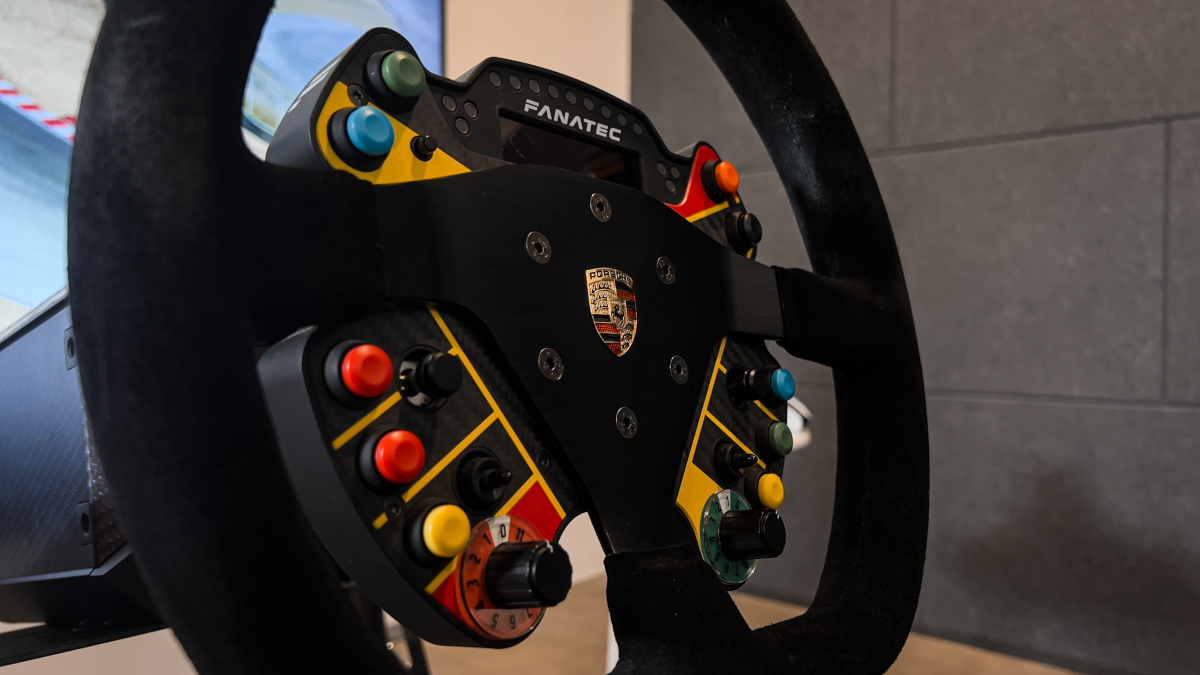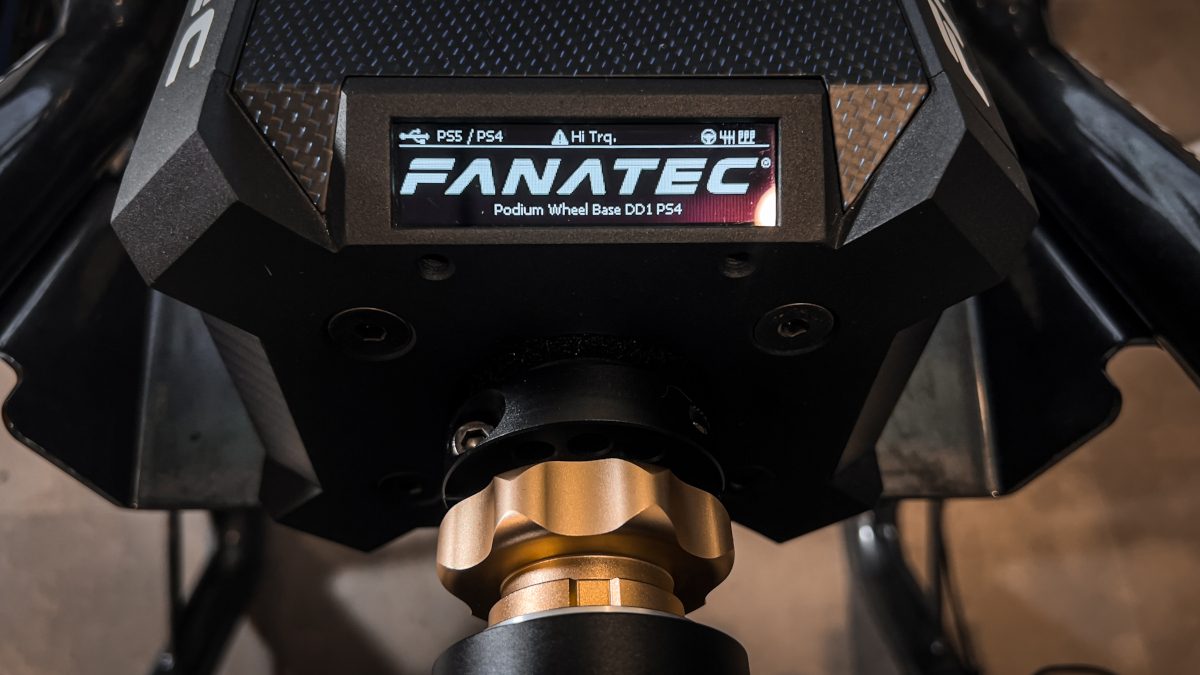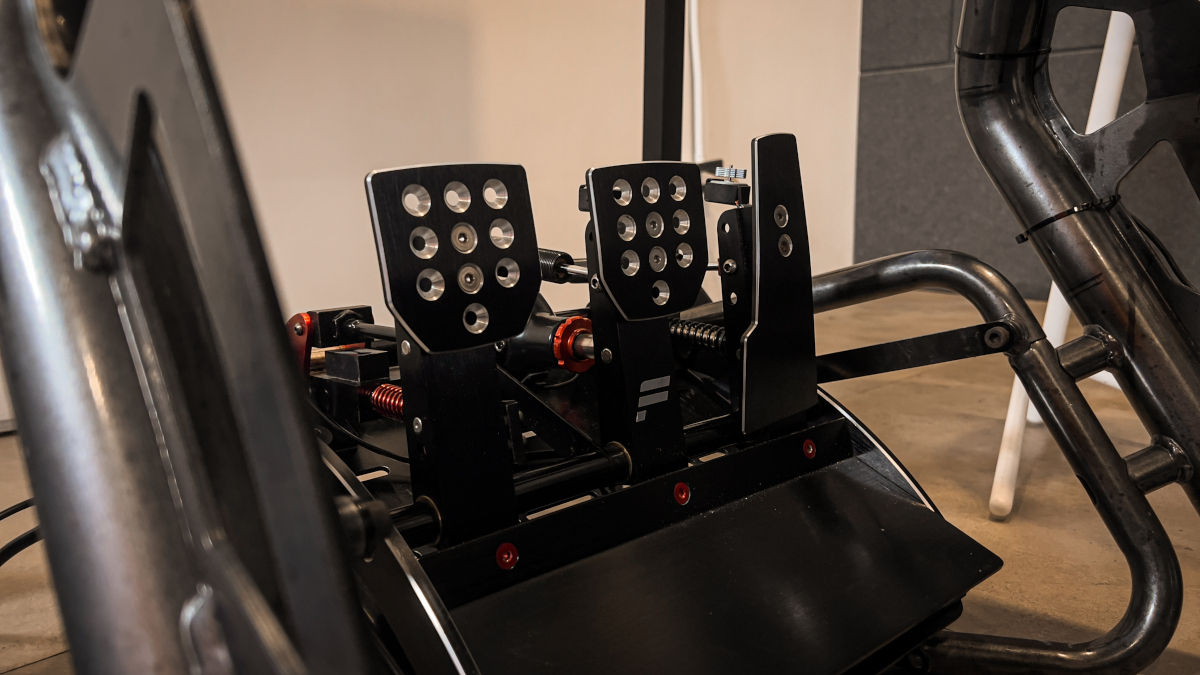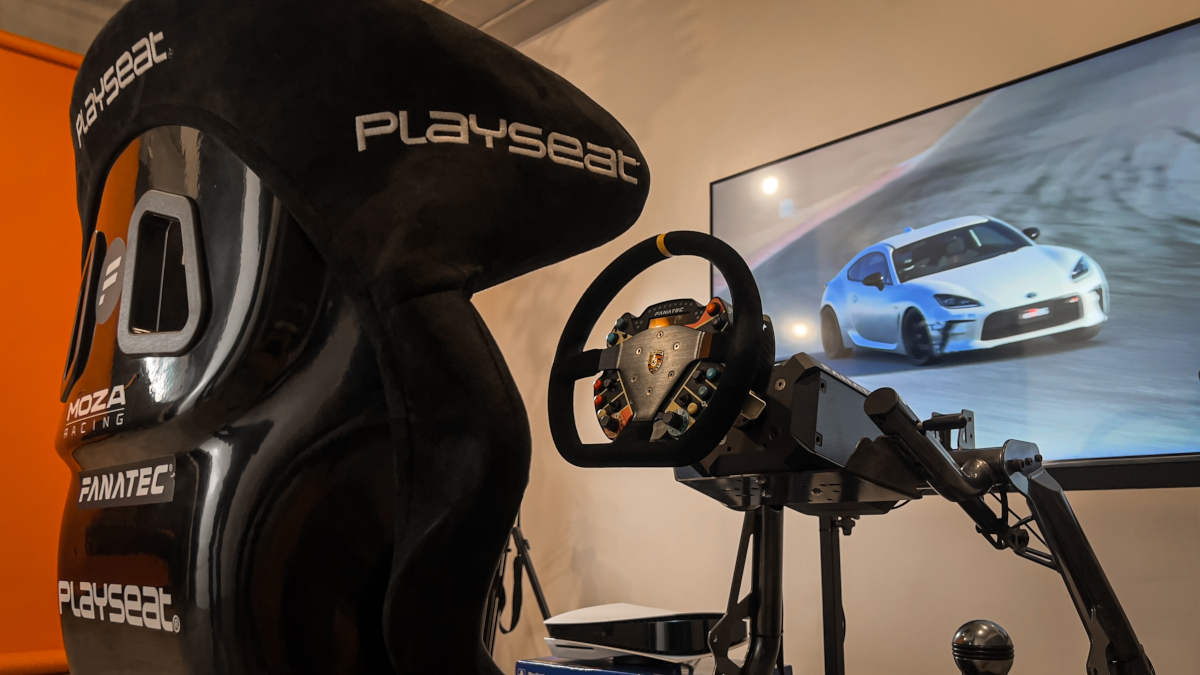 ADVERTISEMENT - CONTINUE READING BELOW ↓