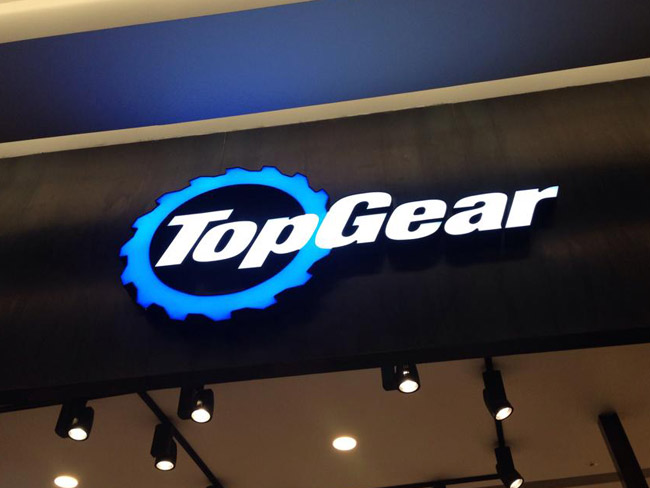 Among true fans of the Top Gear brand, anything with the TG logo is worth buying. Shirts, keychains, caps, mugs, pens, stickers--anything. In fact, we get a lot of inquiries from readers who want to know if Top Gear Philippines isn't planning on selling Top Gear merchandise.
Now, imagine if there's a Top Gear store selling stuff stamped with the media brand. Well, that's exactly what former Filipino race driver Tyson Sy stumbled upon in South Korea, which he visited recently for a study tour of the city of Suwon. Sy is currently a councilor in the city government of Valenzuela.
We always knew there was a Korean edition of Top Gear magazine, as well as a Korean version of the Top Gear TV show, but we had no idea there was also a Top Gear store in the land of Hyundai and Kia. According to Sy, the store is located in the Lotte Mall in Suwon.
We asked Tyson to take a few photos, and he sent us these. He also purchased a Stig cap, which he said cost him the equivalent of P3,200.
Wouldn't it be nice to have a Top Gear store in the Philippines?
Photos by Tyson Sy
Continue reading below ↓
Recommended Videos