It just looks right, doesn't it? Even though it's just the seven-year-old shape of an Audi A6, rolling along on 21-inch alloys. Bold, blistered wheel arches stretched thin over the top. Silver door mirrors. Oval tailpipes. Big, brash 'Quattro' legend stamped up front. And yet...wow. What a looker. The Audi RS6 has presence in quantities no family wagon has any right to offer. And it's a similar story with the pace.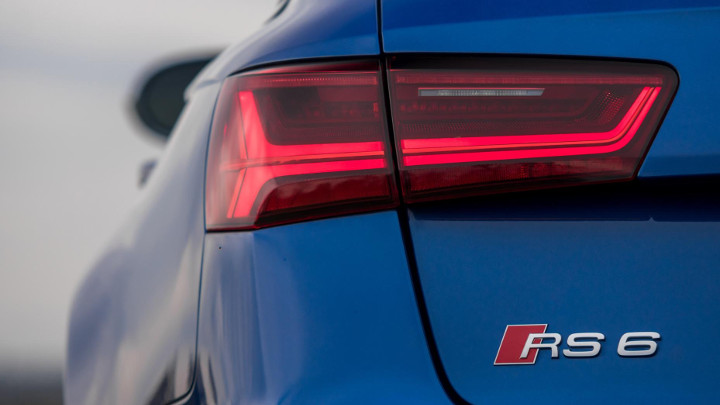 ADVERTISEMENT - CONTINUE READING BELOW ↓
But so what? Plenty of Audis have looked knuckle-bitingly punchy. And served up obscene portions of power. Why this RS6 goes down among Audi's finest is because the Quattro boys and girls realized—albeit briefly—that less is in fact more.
You might remember the RS6 before this one had a detuned 5.2-liter Lamborghini V10 crammed into the nose, boosted and torqued up for super-wagon duty by twin turbos. It was the undisputed fast estate king, thanks to 572hp. And when Audi replaced it, the new RS6 boasted fewer cylinders. And less power. Could der fasczinating German power wars really be over?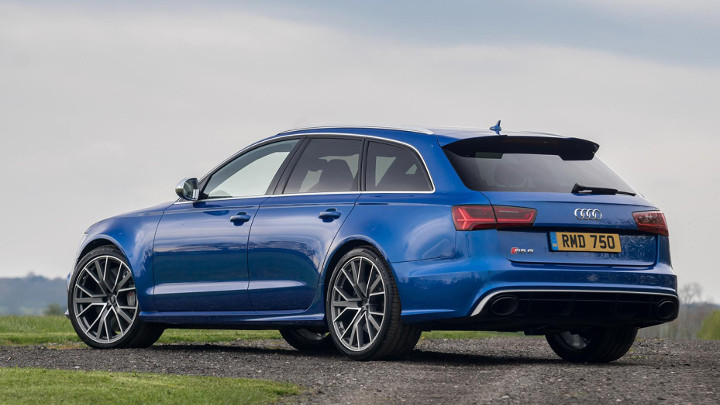 No. The new 4.0-liter bi-turbo V8 was indeed 20hp down on the old car, but it was marginally lighter (the right side of 2,000kg this time) and actually torquier still: 699Nm vs 649Nm. So you had a car with more on-demand poke, slightly less weight (especially over the nose), a quicker eight-speed auto gearbox, and a more flatulent, less muted V8 rumble. All the ingredients, then, for supreme teleportation of you, your nearest and dearest, and yes, the dog. Because every piece about an RS6 has to contain a minimum quota of canine-themed jokes. It's the law.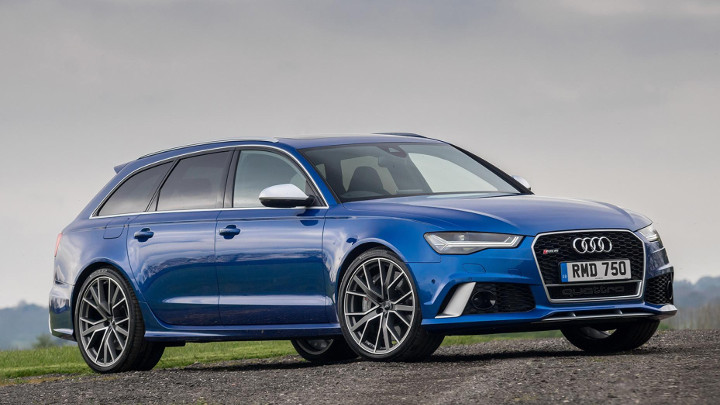 ADVERTISEMENT - CONTINUE READING BELOW ↓
Sure, it's not a chassis festooned with sensation, but the steering's a sensible speed and weight (this is a car largely conceived before Audi got to messing around with Dynamic Steering). And despite its size, the RS6 is remarkably easy to place and hustle. Hot-hatch-esque, I'd say (mind you, hatchbacks have grown kinda huge these days). When Audi itself tried to sportify the A7 to make the RS7 a palpably sharper device, it mucked it up. Six is greater than seven.
ADVERTISEMENT - CONTINUE READING BELOW ↓
The RS6 didn't stay second-best to its dad in raw numbers for long. In 2015, Audi revealed the RS6 Performance, boosted to 602hp. The age of the 600hp wagon had arrived. Yet none of the endearing day-to-day abilities were ruined by the RS6 overwhelming a 911 Turbo S's output. Still rode well. Still shrunk around you at speed. Still shut up and cruised politely when hooning was not the order of the day.
Only now, the top speed was 306kph—still limited—and it'd see off 0-100kph in a claimed 3.7sec, and sub-3.5 in real life. It was the consummate super-wagon.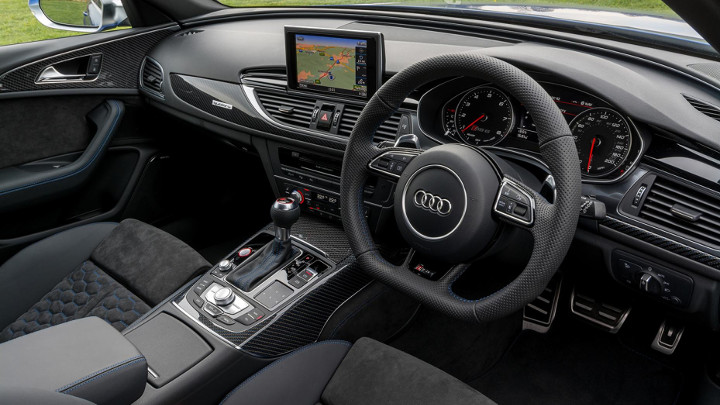 ADVERTISEMENT - CONTINUE READING BELOW ↓
And then, in 2017, all of a sudden, it wasn't. The glorious new Mercedes-AMG E63 S also topped the 600hp mark, and brought with it a rear-biased all-wheel-drive safety net that out-handled the RS6's ruthless traction. The AMG also sounds fruitier, steers with greater clarity and verve, and has the advantage of a six-years-younger cabin and tech. Oh, and it's got a bigger trunk. The biggest wagon trunk of all, in fact. Woof-woof.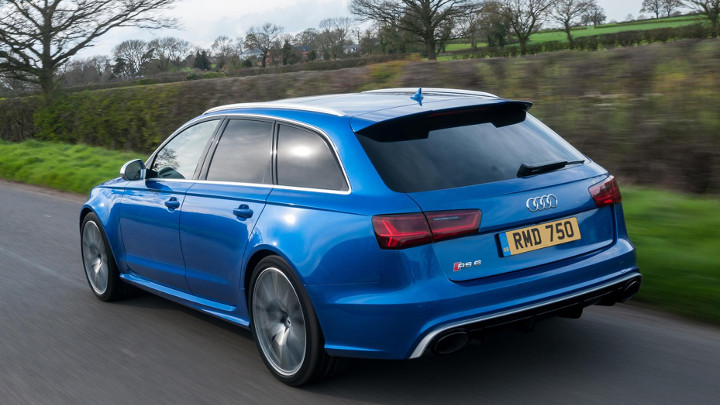 ADVERTISEMENT - CONTINUE READING BELOW ↓
But, if you drive them within a few days of one another, the RS6 proves it's by no means schooled by the boisterous AMG. There's no doubt it generates less tire roar, and its engine/exhaust are happier to melt into the background than the effervescent E63's V8. So, the Audi's a better GT car, and that's before you get to the big one: the ride. The new E63 is very, very firm. Right on the borderline, in fact, of what you could tolerate in an everyday wagon, and that's in the Comfort setting. Forget Sport and Sport Plus—they're jarringly pointless.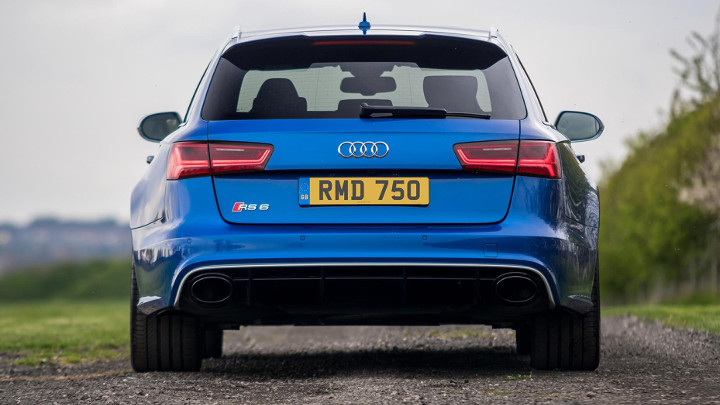 ADVERTISEMENT - CONTINUE READING BELOW ↓
This is where the RS6's softly-softly approach might just win you back. It's a more one-dimensional machine than the Benz (how often have we said that about Audi Sport and Quattro GmbH products?), but boy, does it suit the brief of a weaponized workhorse.
And then we come back to that stance. It's so achingly handsome, isn't it? This year will be the current RS6's curtain call. Fingers crossed Audi remembers how much it got right about this one when it's replaced.
NOTE: This article first appeared on TopGear.com. Minor edits have been made.