I just had a thrilling weekend competing in the Vios Autocross Challenge in a Toyota Vios Cup Car! Who would've thought that a humble subcompact sedan would make for such an exhilarating racer?
We all know the ubiquitous Toyota Vios. Introduced to the Asian market in the early 2000s, it quickly became Toyota's bestseller as well as a favorite among taxi companies and fleet operators. The model, now in its third generation, is just as popular as ever. Still, it's rather difficult to think of it as a race car.
But racers love the Vios. As a platform, the car is inexpensive, with a nice and light chassis. The stock suspension is decently sprung and stiff enough for enthusiastic driving. The engine, whether the 1.3- or the 1.5-liter unit, is a good and reliable performer. Most important, stock parts are plentiful and inexpensive. If you're on a budget, used parts are easily available. If you have extra cash to burn, there are lots of name-brand speed parts for it as well.
ADVERTISEMENT - CONTINUE READING BELOW ↓
These attributes have made race cars out of humdrum beater vehicles like the VW Beetle, the Mini, the Isuzu Gemini, and the Toyota Starlet and Corolla. The formula is undeniable.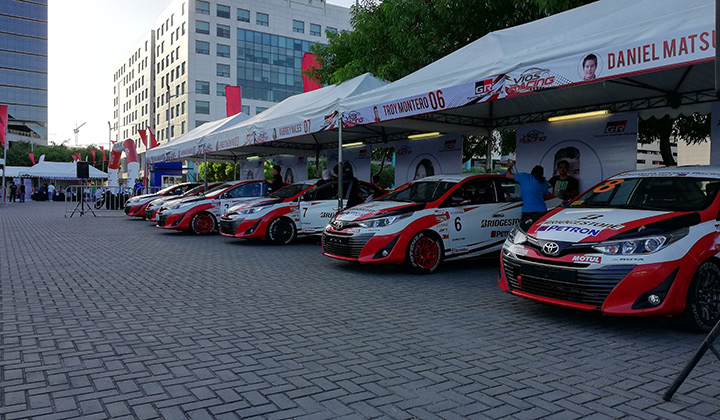 The Toyota Vios Cup has been around for over half a decade. Now, it's referred to as the Toyota Vios Racing Festival. Our stories on these events normally center around the celebrities and the guys with the resources to buy dedicated Vios Cup cars to enter the series. In those previous events, various Vios clubs and their members would get invited to participate in a free track day prior to the races—which was extremely generous of Toyota. However, mere mortals like us didn't really feel the thrill of competition back then because we couldn't participate in the races.
ADVERTISEMENT - CONTINUE READING BELOW ↓
Recommended Videos
This year, Toyota Motor Philippines decided to throw the Vios Autocross Challenge into the mix. An autocross is a timed competition wherein traffic cones and plastic barriers are assembled around a large open area to create a small road course. Competitors then drive through it with the goal of setting the quickest time, without hitting any cones or going off-course. The speeds at an autocross aren't very fast—in this particular competition, we were doing about 40kph, maybe 50kph. But oh, it was exhilarating!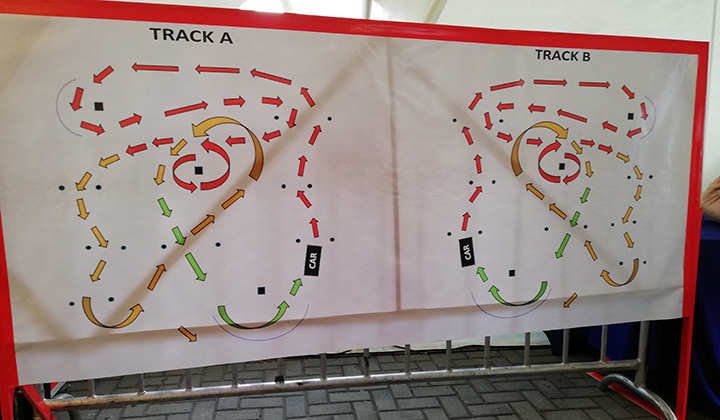 ADVERTISEMENT - CONTINUE READING BELOW ↓
Memorizing the course, pulling off transitions in between turns, getting through the gates and not missing them, taking the most efficient line without hitting the pylons, and doing all that while driving as fast as you can—what an adrenaline rush! Here's a link to in-car footage of one of my runs:
At an autocross, the speeds you get up to aren't very fast, so the risk of damaging your car isn't very big. Usually, the worst that could happen to your car is a scraped bumper or fender. Also, the only equipment you need to enter the Vios Autocross Challenge is a third-generation Vios, a Vios car club membership, and a helmet—that's it. It's the least expensive way to get into and feel the thrill of genuine motorsports. And Toyota is offering this to Vios owners on a regular basis.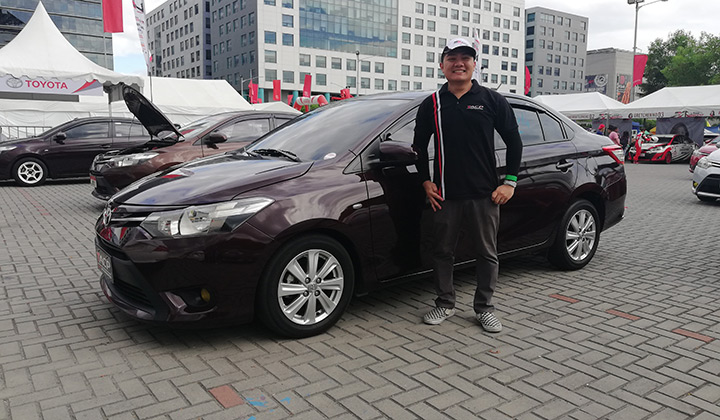 ADVERTISEMENT - CONTINUE READING BELOW ↓
You might think that to be competitive, you'd need a Vios Cup Car, but that's not the case at all. An example is Jhay Agtalao (above), who brought his 1.3-liter Vios with a manual transmission. He ran it completely stock, and he had a wonderful time climbing from an initial 27th place in his first run, to 12th place in his final run.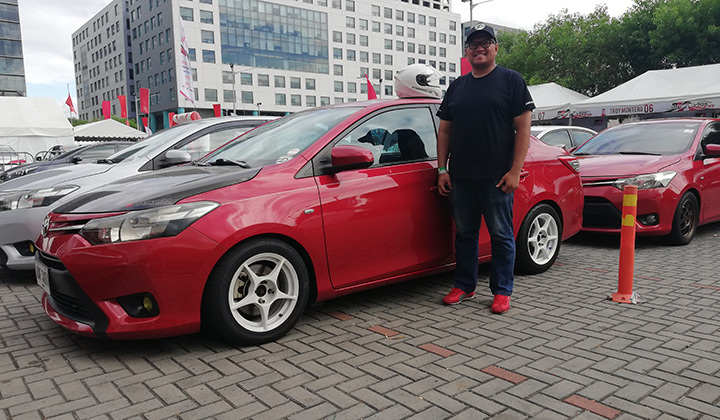 ADVERTISEMENT - CONTINUE READING BELOW ↓
Another driver is Mickie Carbonell (above) who also ran a 1.3-liter Vios with an automatic transmission. An automatic transmission! In that car, the guy was first runner-up to our local circuit wunderkind, Iñigo Anton. Had they allowed Carbonell to use his own car, instead of having him and Anton race in manual-transmission Vios Cup cars for the last challenge, the former could have very well won. He admitted that he has a hard time using a manual.
In his relatively stock, daily-driven Vios with a full-interior, Mickie's fastest time was 1min 11.7sec. Anton's winning time for the Car Club Class driving a Vios Cup Car was 1min 11.13sec. The day's champion, actor/model Troy Montero, posted the competition's fastest time at 1min 10.63sec, meaning Carbonell's time was virtually just one second off the fastest time of the day. And Montero was using a fully-lightened and decked-out Vios Cup car—a proper race car with a 200cc advantage over Carbonell's unit!
ADVERTISEMENT - CONTINUE READING BELOW ↓
Granted, his car is lightly modded, but it still doesn't quite compare to the upgraded Vios Cup car. The point is: With a relatively stock, daily-driven Vios, you can be competitive in the Vios Autocross Challenge.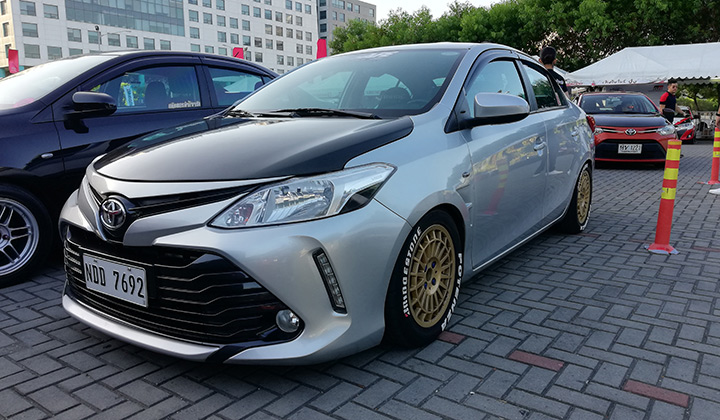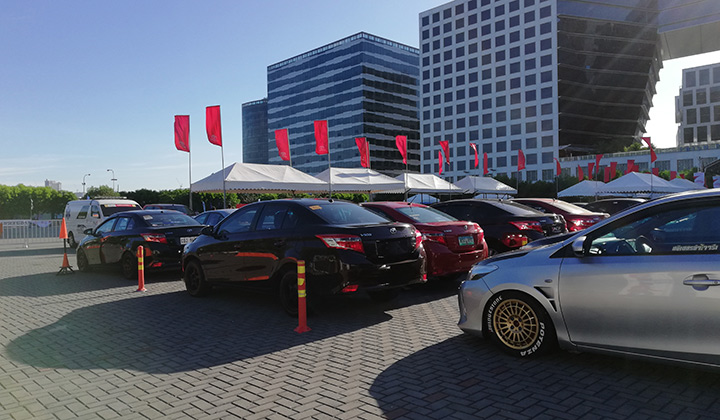 ADVERTISEMENT - CONTINUE READING BELOW ↓
Toyota is providing enthusiasts this opportunity to enter the world of motorsports for free. Join a Vios car club, bring your third-gen Vios, and try your luck at the next Vios Autocross Challenge. There's a party atmosphere, there's food and drinks, and there are professional racing instructors from the Tuason Racing School to teach you how to drive the course. It's a monstrously awesome opportunity, and it's loads of fun!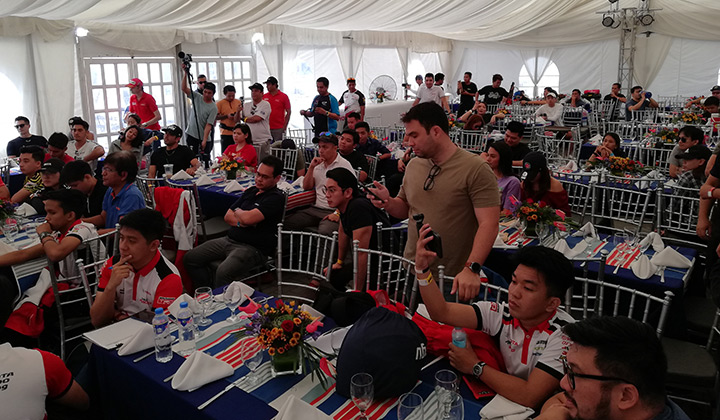 ADVERTISEMENT - CONTINUE READING BELOW ↓
Even just from the mere perspective of driver education, this is an incredible chance to learn the basics of racing. Where else can you learn this kind of driving except in competition? You do this a few times and I guarantee you, you will become a much better driver. There's nothing like the heat of competition when it comes to improving motorsport skills.
The next Vios Autocross Challenge will be held on June 7 to 8, 2019, at the Clark International Speedway in Pampanga. See you there!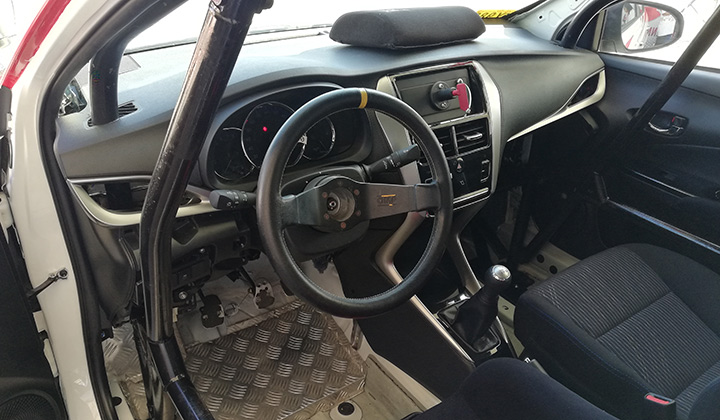 ADVERTISEMENT - CONTINUE READING BELOW ↓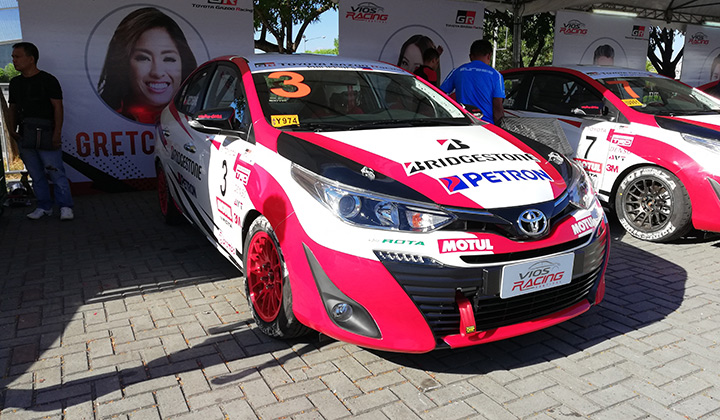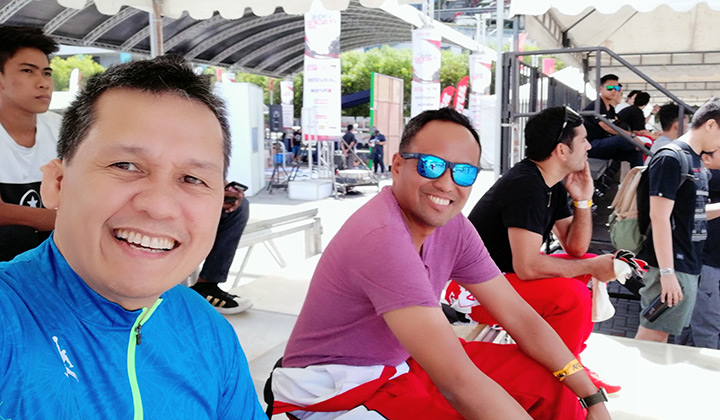 ADVERTISEMENT - CONTINUE READING BELOW ↓