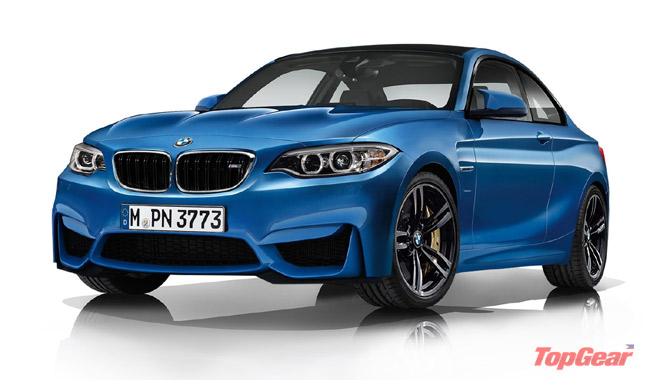 In production for only one year, the BMW 1-Series M coupe is quickly becoming a modern classic. The German carmaker claims this coupe is the spiritual successor of the original M3 before it got larger and heavier. After the 1-Series M coupe was discontinued, many thought it was the end of an era--it was the last pure fun-to-drive BMW, they said.
That was until news surfaced that BMW plans to create a replacement called the M2. As early as 2011, the Munich-based carmaker had the M2 badge trademarked.
The M2 will be powered by an upgraded 3.0-liter turbocharged in-line-six engine that's expected to produce around 370hp. It may be offered with a six-speed manual transmission and either a seven-speed M DCT or an M-tuned version of the eight-speed auto used in the M235i.
Expect the M2 to get an M-exclusive bodykit, suspension, brakes, wheels, sports interior, and weight-saving aluminum and carbon-reinforced plastic bits. This coupe can be unveiled as early as late 2015 for the 2016 model year. Unlike the limited-run 1-series M coupe, the M2 is expected to be built in higher numbers.
Looking into our automotive crystal ball, this is how we think the M2 will look like.
Continue reading below ↓
Recommended Videos
Just a model-name refresher: For those still confused about BMW's new naming system, new coupe and convertible models are now even-numbered. So the 1-Series coupe becomes the 2-Series coupe. This explains why the M version will be called M2. The M version of the previous 1-Series coupe wasn't called M1 because the name is sacred to BMW. The M1, a mid-engined sports car, was the first M-badged road-going BMW.
Do you think BMW can build a worthy successor to the 1-Series M coupe?
Images rendered by Andrew Guerrero