We at Top Gear PH take our jobs very seriously. But when the hectic work schedule takes its toll, you can't blame us for having a little fun. Case in point: The photo above that was posted on our Facebook page. Check it out in case you missed it.
Now we figured this would result in a smile or two—probably a good laugh, even—from you, our avid readers, which was why it went up on our page. Naturally, brightening up your day would be enough for us. What we didn't anticipate, though, were the witty comments that poured in.
Some were actually pretty funny, while the others were just too damn corny so it made us laugh. On the other hand, a few comments would actually make for pretty good car stickers, to be honest. Anyway, we've compiled some of these below—come and take a look for yourself.
1.) Images of jeepneys with peeled potatoes for cargo just came flashing through our heads. 

ADVERTISEMENT - CONTINUE READING BELOW ↓
2.) We don't know about the car, but the food's a crowd favorite, for sure.

3.) Some of us (myself included) had to Google this first. Ha-ha, very funny.

4.) Relate much?

5.) *insert the famous Jean-Luc Picard facepalm GIF here*
6.) Looks like one of our readers is a math genius, huh?

7.) You should've snapped a photo, man.

ADVERTISEMENT - CONTINUE READING BELOW ↓
8.) It's hard not to understand this reference.

9.) This one's for those who can't pronounce 'R' cowectly.

10.) The true boss?

11.) We have no idea what these guys are talking about, but we sure do enjoy reading it.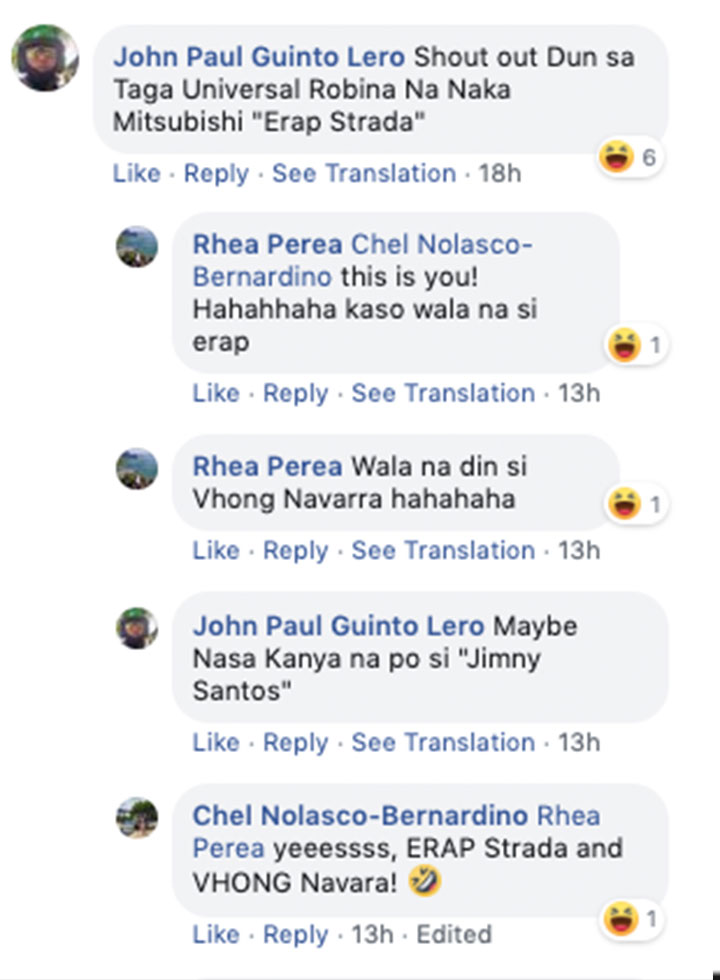 We're sure there are a lot of 'punny' comments out there waiting to be read, but these are just the ones we have for you right now. In the words of my family, friends, and hundreds of others before them: "Ang tataba talaga ng utak ng mga Pilipino." In any case, we hope you enjoyed reading because we're sure we did.
ADVERTISEMENT - CONTINUE READING BELOW ↓