Out of all the historic moments throughout Ayrton Senna's legendary career, some of his runs in Monaco are the most memorable. Runs which we get to relive once in a while through onboard footage such as this.
But for motorsports enthusiast and Senna fan Atsushi Hiraoka, he not only rewatches the iconic racer's greatest moments—he actually recreates them. Not via a real track in Monaco, of course, but through a racing simulator, complete with the Honda racing helmet and suit with a dedicated onboard camera to boot. Look:
Hiraoka's sim-racing setup isn't just mere props, though. The entire rig is pretty insane, and by the looks of it, it offers an experience that's as close as any home racing setup can get to the real thing. And to make things even more interesting, this is actually a DIY setup put together by the guy himself.
We're not fluent in Japanese, but according to the video description, it appears Hiraoka's setup includes peripherals from Giddy-Up, Thrustmaster, and Fanatec. He also shared in an interview that he was the one who assembled the setup's eight-axis motion simulator that allows for the rig's incredibly realistic experience.
Taking a closer look at the computer itself, the setup is composed mainly of a ninth-generation Intel Core i9 processor, an RTX 2080Ti graphics card, and 64gb of RAM. There are also three large screens and a surround sound system with multiple speakers that give an even more realistic feel. The entire setup is estimated to cost around ¥2 million (roughly P1 million).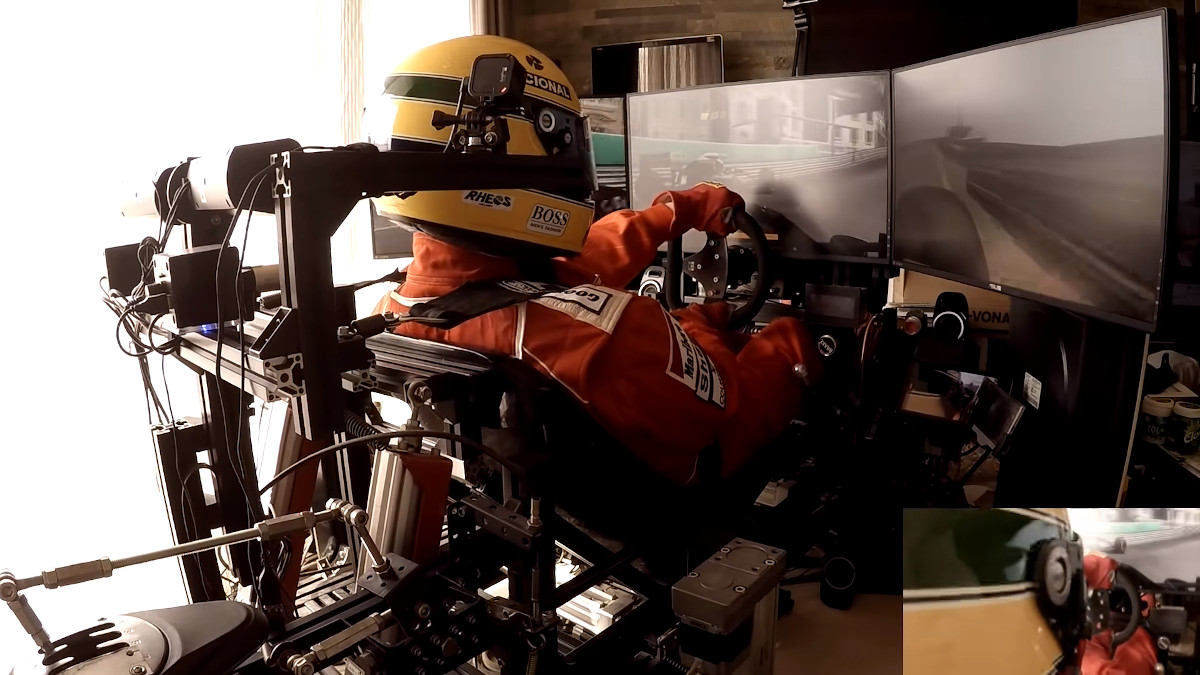 So, what do you think of Hiraoka's sim-racing rig? What about his recreation of Senna's moments in Monaco? You can watch him talk about the entire thing in the video below. We've also added in another clip of the racing simulator in action. Enjoy.