Meet the 'Surfari General'—a highly-customized version of the Polaris General UT. It's a go-anywhere vehicle that could well be the ultimate surfing companion.
This thing was conceptualized and built by professional surfer Jamie O'Brien in collaboration with off-road specialists UTV Underground. It was created specifically to take on the 'Lost Coast' of Baja, a 350-mile stretch of dirt that leads to remote surf spots and scenic coastlines in the island.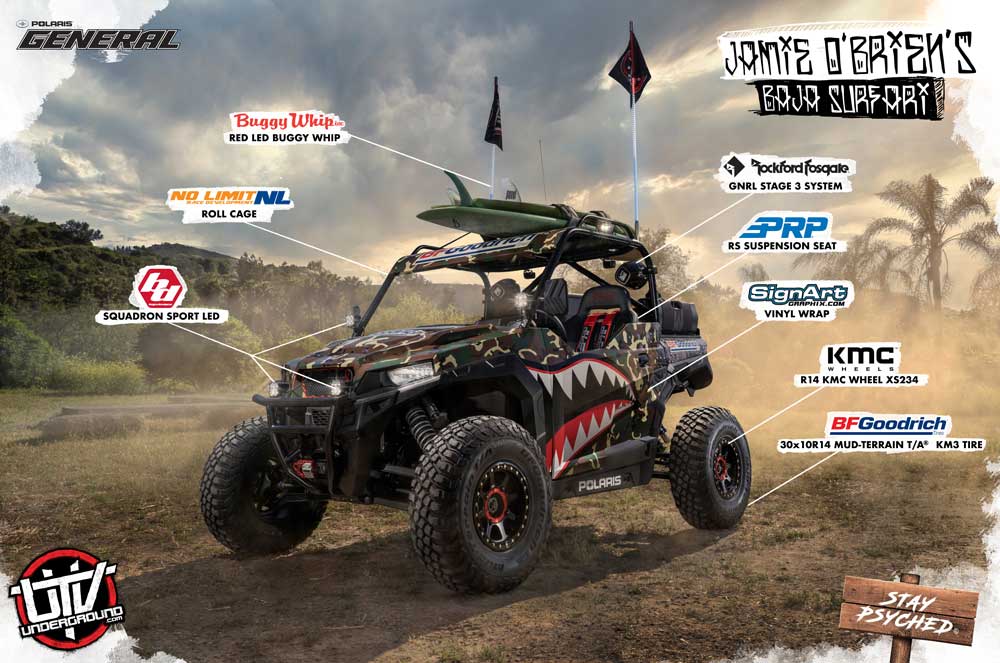 The upgrades here include a custom cage and front bumper, a long-travel suspension kit from HCR Suspension, an XDR off-road competition exhaust system, and KMC wheels shod in 30-inch BFGoodrich Mud-Terrain tires. There's also a plethora of exterior-mounted LED lights for possible night drives along the trails.
Continue reading below ↓
Recommended Videos
Inside, there are PRP suspension seats with five-point harnesses for added safety. Surprisingly, the Surfari General also comes equipped with a four-speaker Rockford Fostgate sound setup inside the cabin. Of course, there's also radio communication equipment available.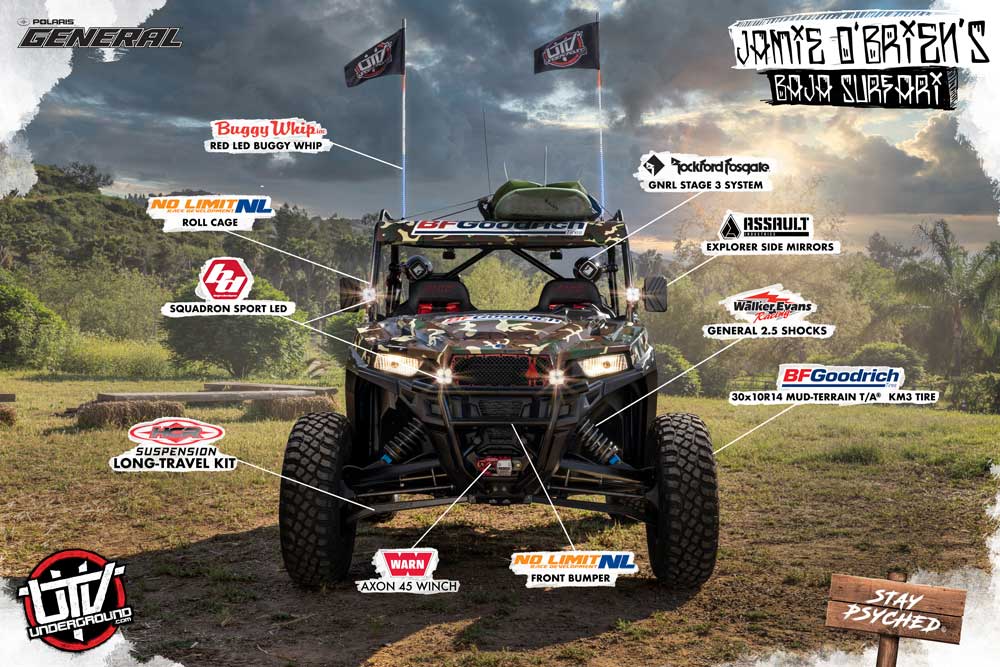 Now, what really makes this the fun UTV fit for surfing trips are the other accessories that come with the package. There's a rear-mounted freezer from Black Forest, a five-gallon Water Port rinse kit, and the surfboard rack up top that can carry up to three boards. It can also double as a rack for fishing poles, in case you're not out on the shore to catch some waves.
Other goodies here include the AXON 45 Powersport Winch, a Savage UTV tool kit, and a Waterproof 6000 Series first-aid kit. There's also a full accessory kit from Assault Industries, and this includes a quick-release UTV fire extinguisher kit, a custom shift knob, a suede steering wheel, and explorer side mirrors.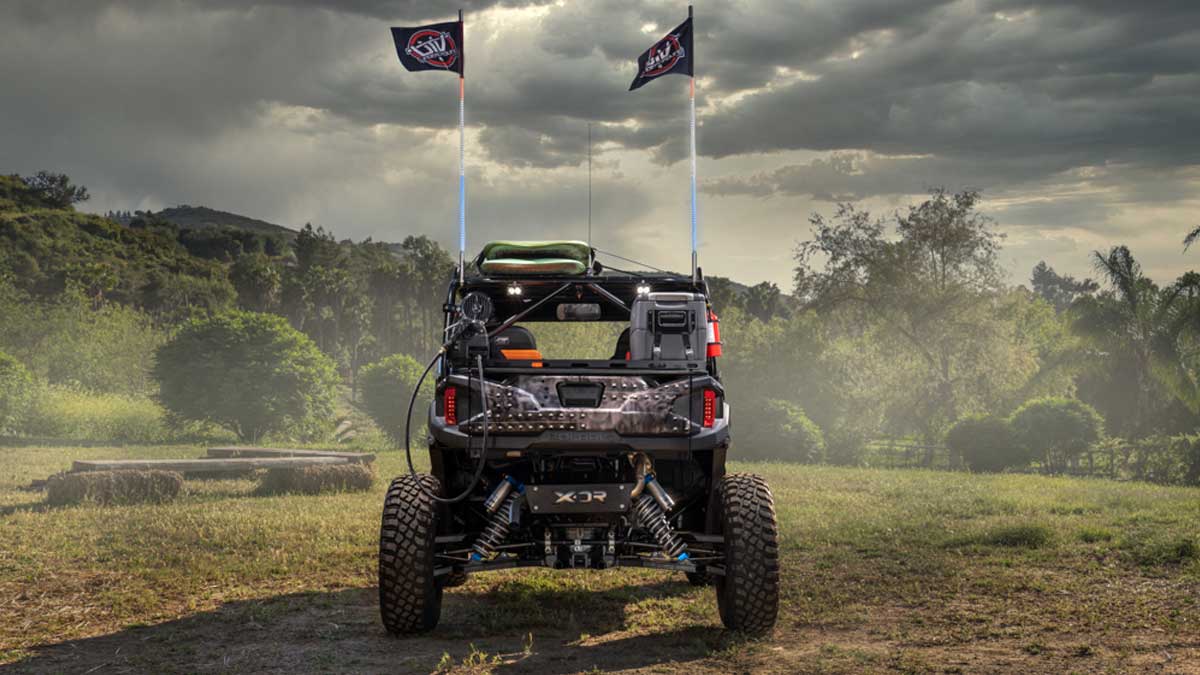 What do you think of the Surfari General? If you had to pick one Polaris, would you take this customized build or that Slingshot Grand Touring LE?