Matt Reeves, director of The Batman, had two unlikely reference points when he started work on this latest retelling of the Dark Knight. One was Travis Bickle, the Mohican-ed antihero of Martin Scorsese's 1976 classic Taxi Driver ("You talkin' to me?"). The other was Nirvana frontman, the late Kurt Cobain.
Sunshiney and optimistic The Batman is not. But it is symbolic of the anxious and highly uncertain times in which we currently find ourselves. Batman, played here by Robert Pattinson, wired and sleep-deprived but addicted to the buzz of nocturnal vengeance, is still finding his feet as a vigilante/superhero, and Reeves's film plunges us into the seedy underbelly of a corrupt and palpably decaying Gotham City. Batman is and has always been his own creation, devoid of the frequently daft superpowers seen elsewhere in the DC and Marvel comic universes, reliant on his own mental and physical strength. Ranged against a variety of deeply suspect foes, both are sorely tested in this grimly compelling new film.
ALSO READ:
This new Hot Wheels RC is our best look at the all-new Batmobile yet
"He's just not the society playboy that he normally is. He's a bit of a mess when we start this story," Robert Pattinson explains on a zoom call to Top Gear. "He's out of control, he doesn't really know what he's doing as Batman. And he definitely doesn't know what he's doing as Bruce."
Tracking down The Riddler (a spectacularly unhinged Paul Dano) is the main business, which sees Batman ally with Selena Kyle's nascent Catwoman (Zoe Kravitz) and police lieutenant Jim Gordon (Jeffrey Wright). The Batman is almost three hours long, and what laughs are to be had are a) few and far between and b) bleakly comic. But it's a fantastic-looking film, serving up arguably the most thrillingly realized vision of Gotham yet seen on the big screen.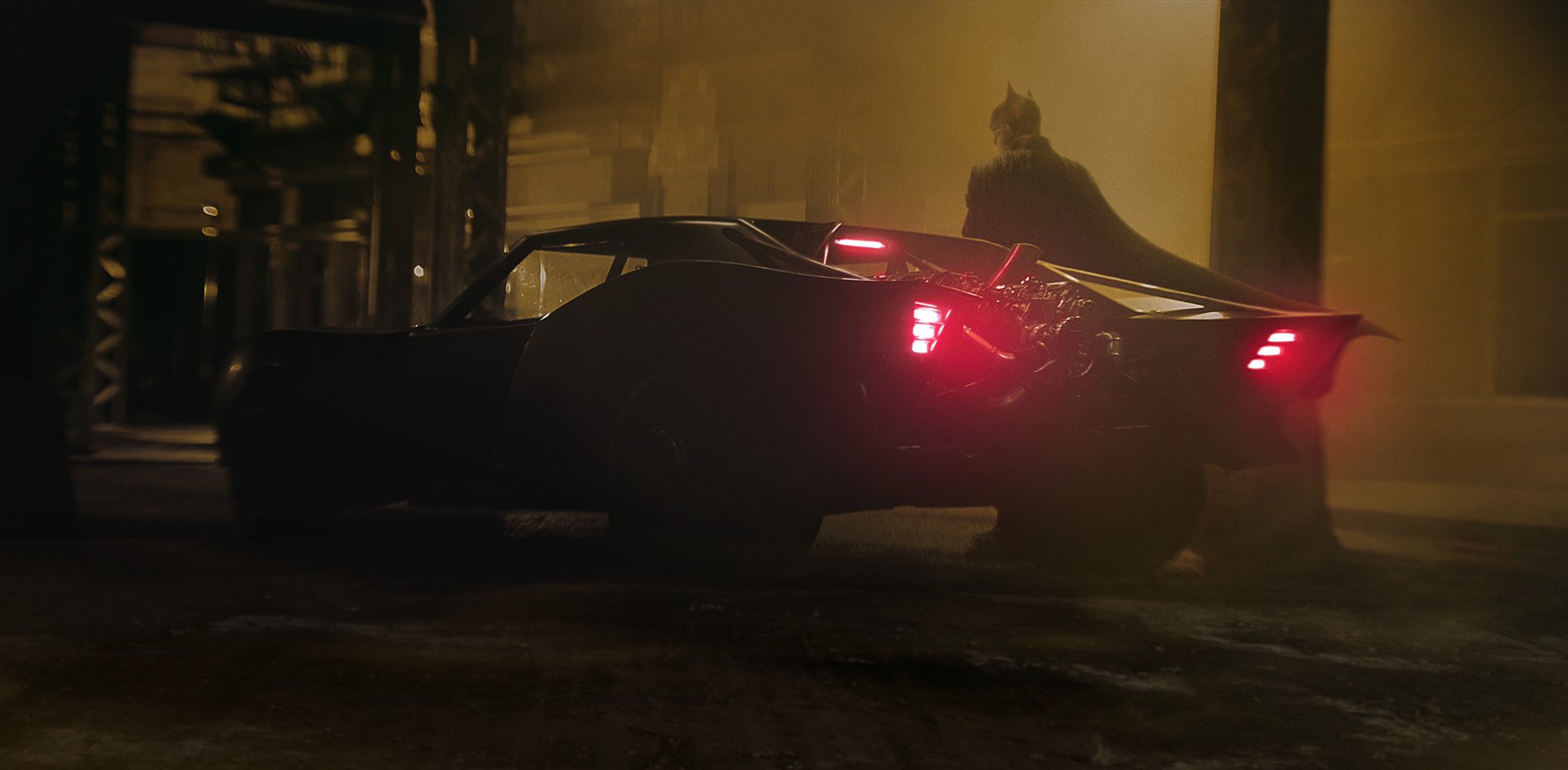 And for all its morose tone, there are a handful of awesome set pieces, including an explosive car chase. Which brings us, of course, to the Batmobile, a Frankenstein's monster muscle car mash-up. There is no tech genius or billion-dollar R&D facility shoring up this Batman, so the Batcave, Batsuit, and Batmobile are all what you might call rough around the edges. This gave the film's production designer, James Chinlund, a different sort of challenge.
"Bruce has turned his back on Wayne Industries and so the car isn't something that was provided for him—it's a car he's built himself. It's similar to the design of the character he's creating in Batman," he says. "Everything you see on the car is a case of form following function. Matt wanted to create a machine that was a relentless pursuer, nothing could stop it. Imagine putting a hammer down on a table and putting four wheels on it. We said, 'Okay, now how do we turn this into a car?'
"Choices were made based on need rather than design. It's a car, not a tank or military vehicle. It had to be entirely bespoke and hand-built by Bruce, piece by piece. It's a vehicle designed to ram through things, so the body built itself around that idea. That's why the rear is open and the engine is exposed."
Also worth close attention are The Penguin's modified Maserati Quattroporte, Bruce Wayne's 1963 split-window Corvette Stingray, and the café racers used by Batman and the Catwoman. None of these things are in the film by accident.
NOTE: This article first appeared on TopGear.com. Minor edits have been made.