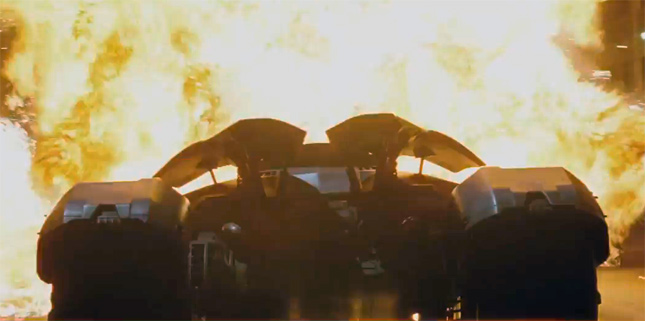 Late last year, director Zack Snyder of the much-awaited superhero film Batman V Superman: Dawn of Justice, shared a photo of the new Batmobile. The picture showed the Batmobile from the front.
This time around, we get a glimpse of the Caped Crusader's car from the back--thanks to the new official trailer that Warner Bros. Pictures was forced to release after a bad copy had been leaked earlier this week.
In the two-minute clip, the Batmobile appears in only a second's worth of footage, but that's more than enough for any fan to produce a decent screenshot of the car. From the back, the new Batmobile kind of looks like a sleeker version of Christopher Nolan's Tumbler. A Lamborghini Tumbler, if you will.
The movie will drop in theaters in March 2016. If you haven't seen the much-talked-about trailer, watch it below.
If you're viewing this on a mobile device and can't see the video, please click here.
Continue reading below ↓
Recommended Videos