1) Tesla Model 3
So far as we know, Tesla is the only car company to offer a 'dog mode.' Turns out this doesn't set the car to chase its own tail and sniff other car's exhaust pipes, but instead merely keeps the in-car cabin temperature stable while the car is switched off and locked so you can pop into the shops while your pet doesn't overheat.
Really, this is just a battery-saver that means you don't waste precious range rapidly heating or cooling the car after it's been parked a while, but credit to Tesla: 'dog mode' is a canny slice of marketing. Good boy, Elon.
2) Nissan X-Trail 4Dogs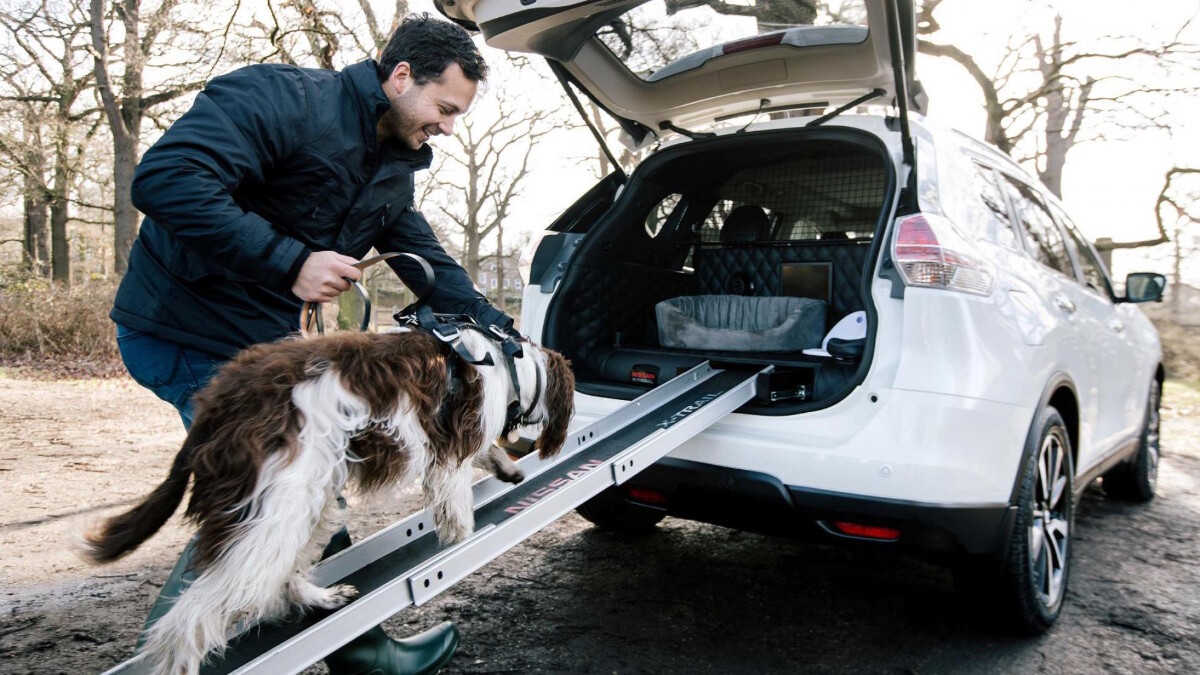 In 2017, Nissan unveiled its most important concept car ever. No, not the 400Z sports car. Nope, not a new mid-engined hybrid GT-R that runs on tapwater and does 0-100 in half a second. This: an X-Trail. With a built-in shower.
ADVERTISEMENT - CONTINUE READING BELOW ↓
The X-Trail 4Dogs was designed to showcase how dog-friendly Nissan's family crossover could be. It was kitted out with wipe-clean quilted padding, a pull-out shower with a hairdryer, extra ventilation for the dog's quarters, and even a built-in camera so owners can keep an eye on their four-legged friend from the touchscreen up front.
Despite surveying over 1,300 dog owners to create the ideal dogmobile, Nissan never bothered selling the 4Dogs edition in real life. But it gave everyone else an idea...
3) Land Rover Defender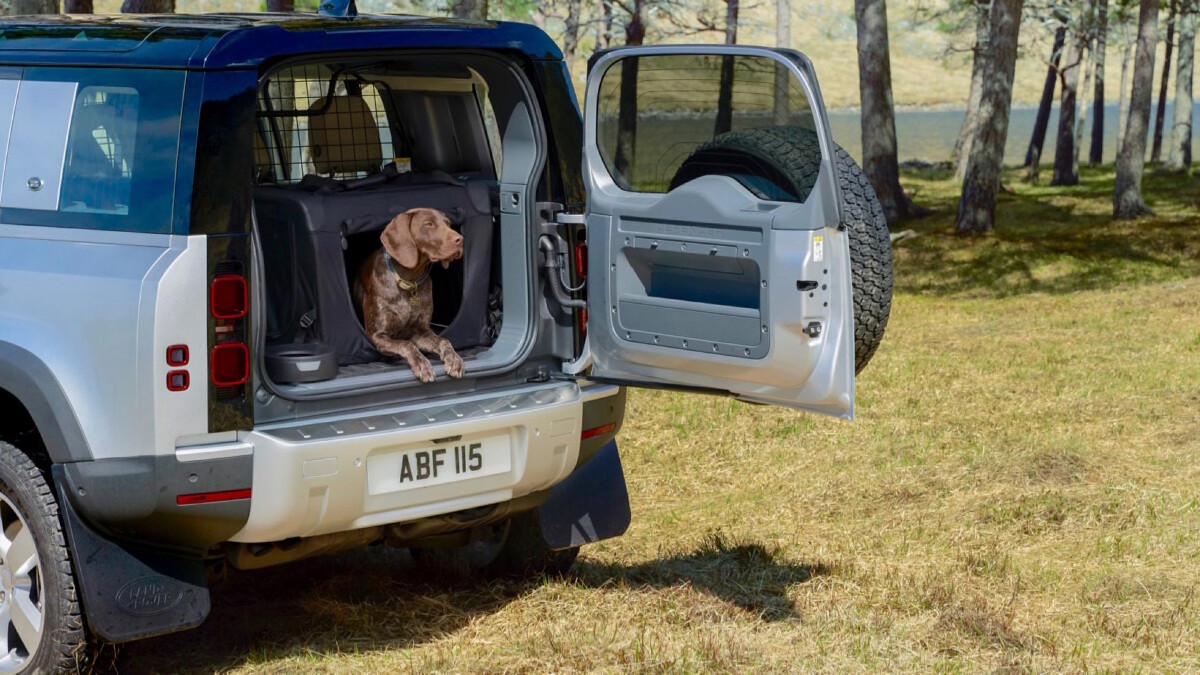 All of the latest Land Rovers are offered with a treasure-trove of pet-friendly ramps, beds, showers, and a 'spill-resistant bowl,' apparently, which must be able to defy gravity or something.
Now, you can spec all of this for a Range Rover Sport, but it looks so much cooler applied to the boxy, utilitarian Defender. Come to think of it, why aren't Border Collies on the car's official options list?
ADVERTISEMENT - CONTINUE READING BELOW ↓
Recommended Videos
4) Aston Martin DBX
But if your dogs are so pedigree, they only chase pheasants and widdle up against antique table legs, you're going to need a machine altogether more...opulent. Allow us to suggest Aston Martin's first-ever sport-utility vehicle, the DBX.
Here, we're uninterested in its 542hp twin-turbo AMG V8 and its 48V anti-roll suspension tech. We're here for the official DBX Pet Pack. All £2,800 (P186,920) of it. You get the same sort of load-bay covers, portable hose-down washer, and accessories as in the Land Rover. But you get them in leather. Choose between either black or tan hide. For very, very good dogs only.
5) Aston Martin DB5 Shooting Brake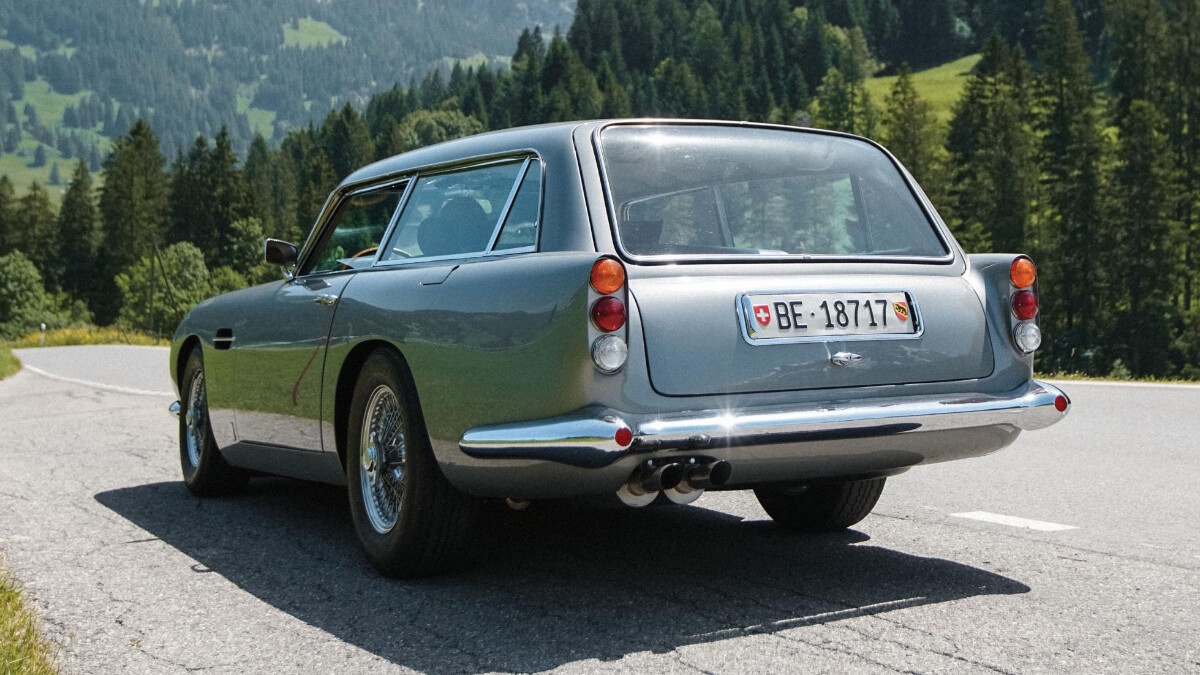 ADVERTISEMENT - CONTINUE READING BELOW ↓
However, don't be lulled into thinking Aston Martin's DBX is its first-ever dog-friendly runabout. Oh, no. Back in the '60s, 12 DB5s—yep, that's the Sean Connery/Goldfinger/ James Bond one—were converted into shooting-brake specification by Radwood Shooting Brakes.
The company was founded by Aston Martin owner David Brown, who'd commissioned his own company to build a dog-ready DB5 after he became bored of his beloved pooch chewing through the regular car's seats. The Aston Martin factory was a bit busy building cars for the '60s jet-set, so Radwood was born, and the result was rather stunning. Pricey these days, too: This car was guided at auction in 2019 for $1.4 million (P67.5 million). That's a lot of biscuits. 
6) An old Volvo wagon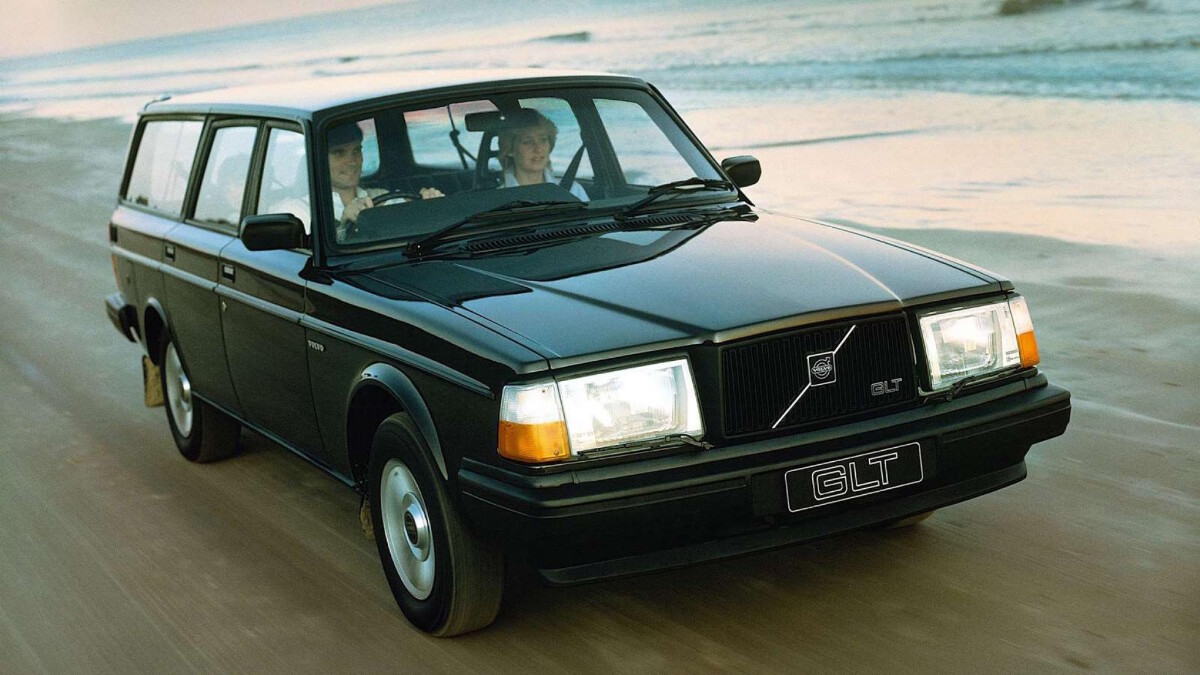 Let's be honest: The classic, quintessential, can't-go-wrong dog car is a car you don't especially care about filling with wet hair, chewed twigs, and that suspicious brown patch your mutt insisted on rolling around in earlier.
Alongside all our tongue-in-cheek lifestyle choices, the best dog car is the oldest, rattiest, boxiest Volvo you can get your paws on. 
7) A sidecar
… or, if you think four legs good and three wheels better, try a motorbike-and-sidecar combination, with matching goggles and doggles. Best to only attempt this method if your neighbors keep house cats. You don't want an eject-o-dog moment the second your passenger spots the neighbor's kitten preparing to defecate in your flowerbed. 
8) BMW i8 Roadster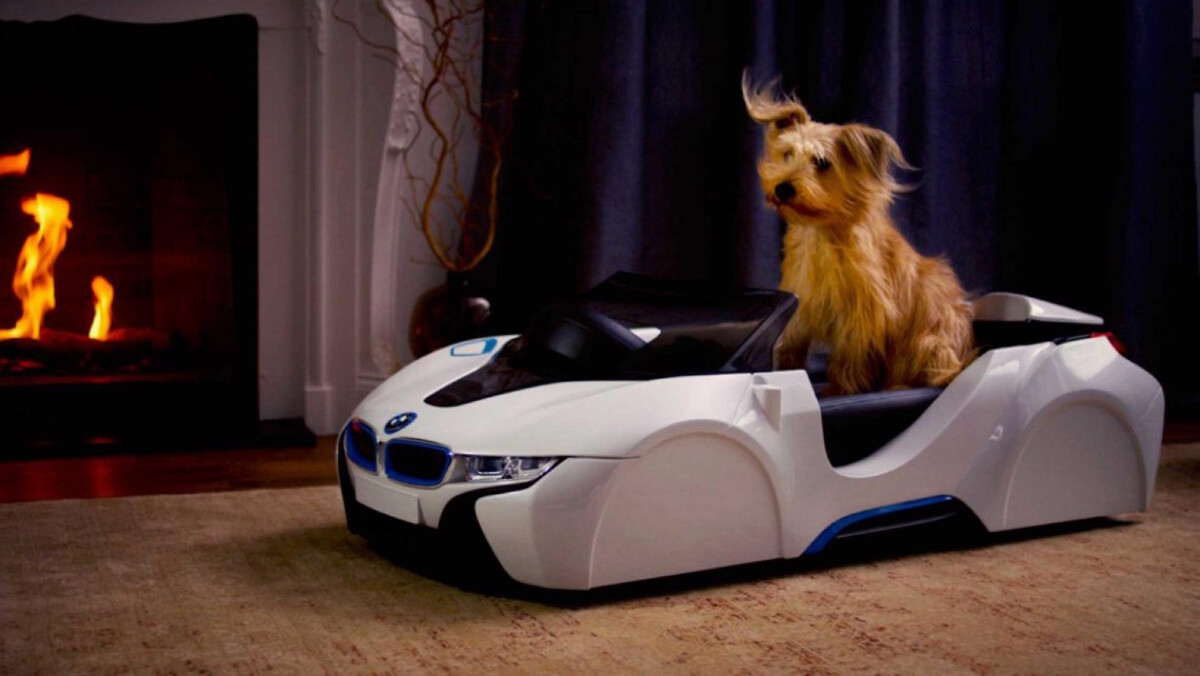 ADVERTISEMENT - CONTINUE READING BELOW ↓
Or rather, a comfy dog bed as modified by British model-making and visual effects firm AsylumFX, to create a BMW April Fool's Joke that really ought to be in the German brand's accessories catalog, instead of those tasteless M Performance carbon-fiber side skirts. You know who you are.
NOTE: This article first appeared on TopGear.com. Minor edits have been made.