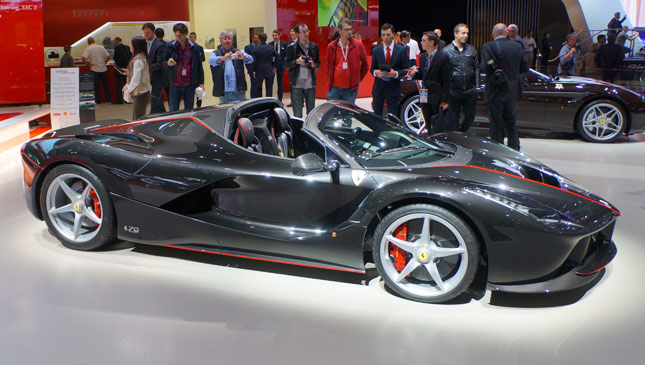 At this year's Paris Motor Show, there was a somewhat sad mood as the show was a tad smaller versus previous years. Nevertheless, there was enough eye candy to go around. Here we take a look at the cars that captured people's fancy at the show:
* Ferrari LaFerrari Aperta. Paris was the first public and official unveiling of the Ferrari LaFerrari Aperta, the open-topped version of Ferrari's 963hp hybrid hypercar. It's just as fast and almost as quick as the closed-roof version, and comes with either a soft-top or a carbon-fiber hardtop. The radiators have been angled differently to prevent hot air from entering the cockpit, and there are a number of small tweaks to help it be just as aerodynamic as the original. Unfortunately, the very limited production run is already sold out, having been previewed in advance to hand-picked VIP clients.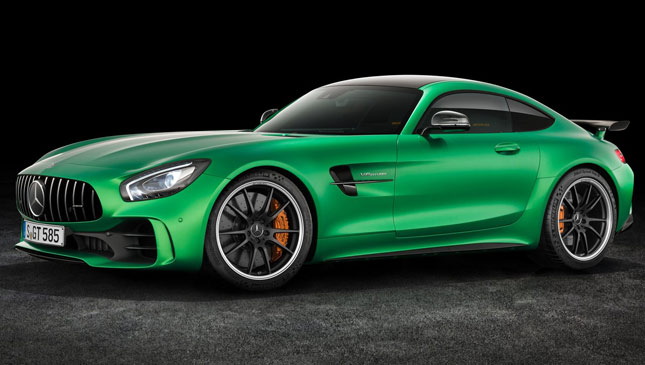 ADVERTISEMENT - CONTINUE READING BELOW ↓
* Mercedes-AMG GT R. A recipe to make any car more enjoyable involves widening the front and rear fenders and wheel tracks, adding juicy carbon-fiber bits, increasing power (in this case, all the way to 585hp), reducing weight, and stripping out unnecessary things to improve performance. AMG's latest supercar is as bonkers as any Italian nut job. The GT R takes lessons learned from AMG's worldwide GT3 endurance racing program and packed in as much as it could into the GT R. There is four-wheel steering to aid agility further, a loud titanium exhaust, and the option of 402mm carbon-ceramic front disk brakes. Then there's the paint job: dubbed Mercedes Green Hell Magno, it pays homage to the Nurburgring's Nordschleife (northern loop), dubbed the "Green Hell" for its crazy and dramatic layout through the Eiffel Mountains.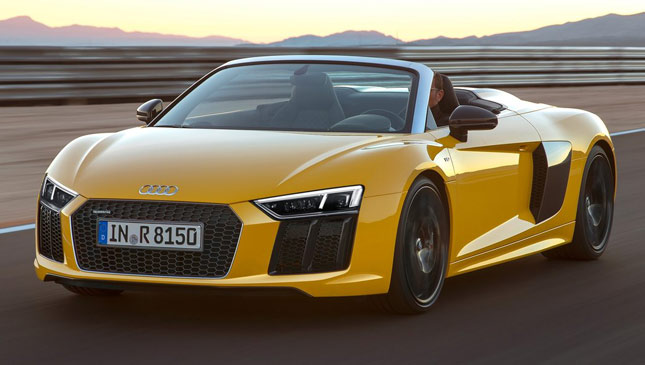 * Audi R8 V10 Spyder. Audi's highly acclaimed R8 loses its top as well, and becomes an even better cruiser through Paris' highly fashionable Champs-Elysees shopping and tourist area. The second-generation R8 is already a very accomplished race car thanks to its involvement in the World Endurance Championship and its own one-make racing series. Its glorious V10 can now be fully heard, and the excellent dual-clutch transmission means cruising is smoother, and attacking canyons even better. AWD grip thanks to the Quattro drivetrain makes the R8 one of the most sure-footed supercars available today.
ADVERTISEMENT - CONTINUE READING BELOW ↓
Recommended Videos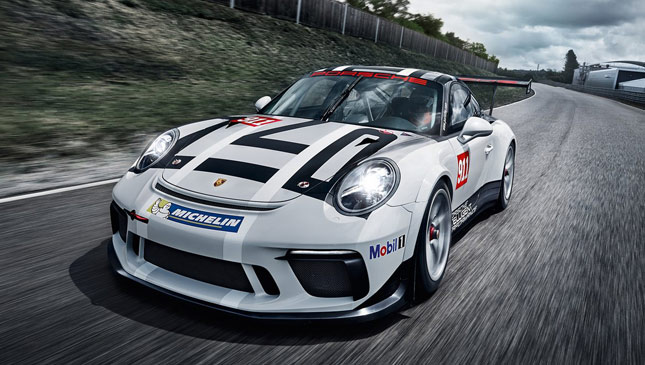 * Porsche 911 GT3 Cup Car (second generation). In case you didn't know, Porsche is the world's largest manufacturer of purpose-built race cars. In particular, the 911 series has loads of one-make racing series around the world. Paris saw the unveiling of the latest 911 GT3 Cup Car, which features revised aerodynamics and better fuel efficiency, important to Porsche's ethos of delivering the maximum attainable target performance using the least amount of effort and resources.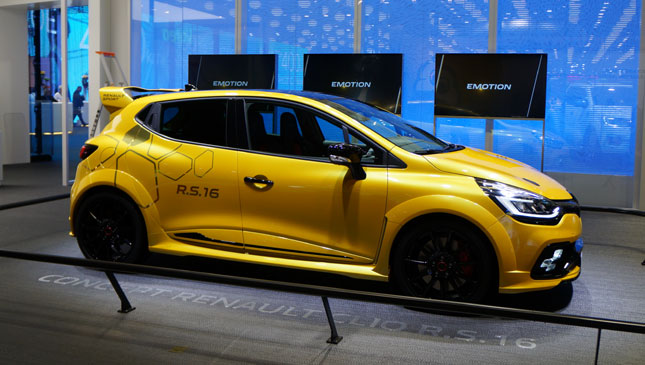 ADVERTISEMENT - CONTINUE READING BELOW ↓
* Renault Sport Clio RS 16. Built to celebrate Renault Sport's 40th birthday party, the Clio RS 16 is a concept car built atop a variety of readily-available parts from the Renault Sport parts bin. A slick-shifting six-speed manual drives the front wheels, powered by a fire-breathing 2.0-liter turbo that delivers 271hp. And in a world obsessed with safety, the Clio RS 16 weighs in at 1,200kg; impressive considering it meets pedestrian crash safety requirements and has already undergone NCAP crash testing. Still, Renault is coy about whether it will ever reach showrooms.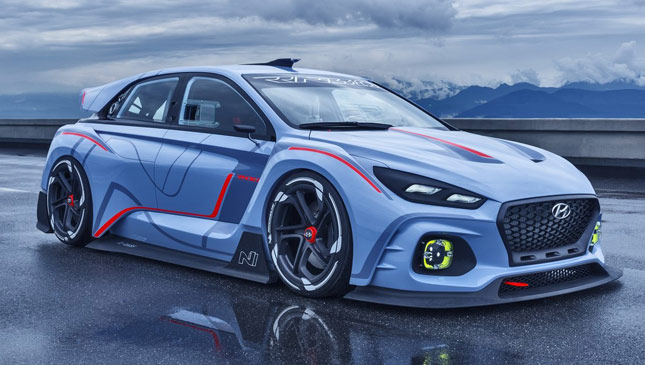 * Hyundai RN30 Concept. The Korean carmaker is launching its N-Performance line, starting with the rumored I30 N high-performance variant. But we much prefer the RN30: The show car was built together with BASF (that German chemicals and materials company that builds space-age stuff), and sports advanced plastics, polymers, fibers, and fabrics, resulting in a potential high-performance lightweight concept performance/race car for the future that is environment-friendly to produce and dispose of.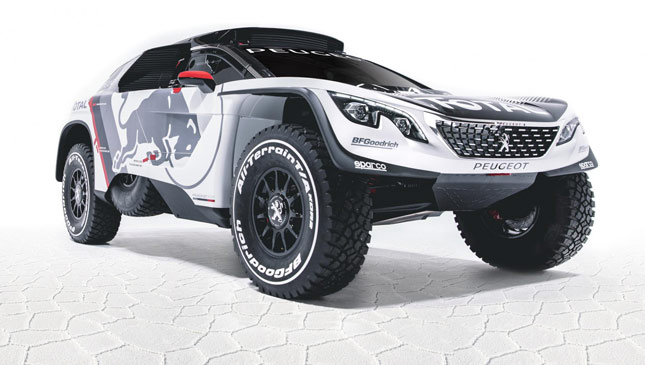 * Peugeot 3008 DKR. While it may bear the 3008 badge, the 3008 DKR (short for Dakar) is a purpose-built silhouette racer and is Peugeot's latest assault vehicle for the Dakar Rally. This DKR variant is the successor to The French company's championship-winning 2008 DKR. The 3008's twin-turbo V6 diesel delivers 340hp and 800Nm of torque driving the rear wheels via a six-speed sequential transmission. The suspension is composed of long-travel double wishbone set-ups front and rear, with a tubular space-frame chassis covered by carbon-composite skin. And yes, it has air-conditioning as well.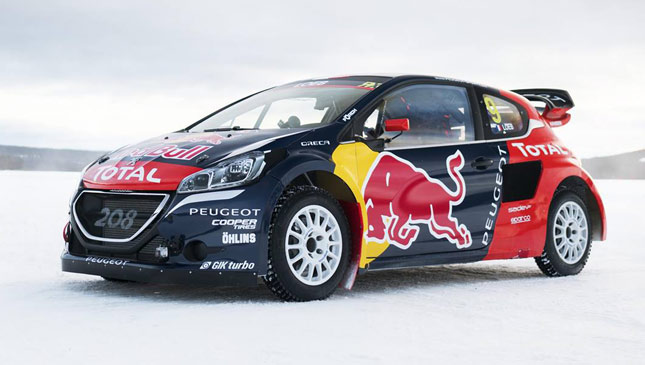 ADVERTISEMENT - CONTINUE READING BELOW ↓
* Peugeot 208 WRX. Wait, isn't WRX a Subaru? Apparently, Peugeot's World Rallycross Championship winning car doesn't care. The FIA's World Rallycross Championship seems to take the best bits of rally racing and circuit racing. The 208 WRX makes 600hp from its heavily massaged and turbocharged 2.0-liter engine driving all four wheels via a sequential transmission and suspended by exotic Ohlins suspension all around. This hatch accelerates faster than a current F1 car: zero to 100kph in less than 2 seconds, on a mixed surface, while weighing heavier than an F1 car. It's no surprise then that Peugeot won the 2015 championship.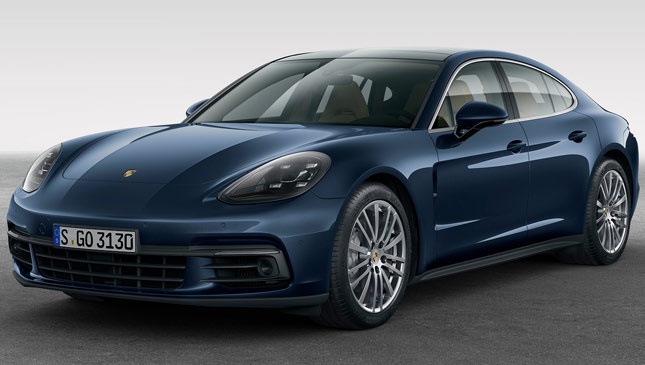 * Porsche Panamera 4S Diesel. Porsche's latest second-generation Panamera Gran Turismo super sedan just received a new variant: an all-wheel drive diesel with a theoretical range of almost 1,000km from a single tank. And since it's a Porsche, expect mind-bending driving dynamics regardless of road and weather conditions. Even in a world obsessed with environmental efficiency and reduced greenhouse gasses, the Panamera proves that you can have a very capable car that's practical and friendly to the trees and the atmosphere.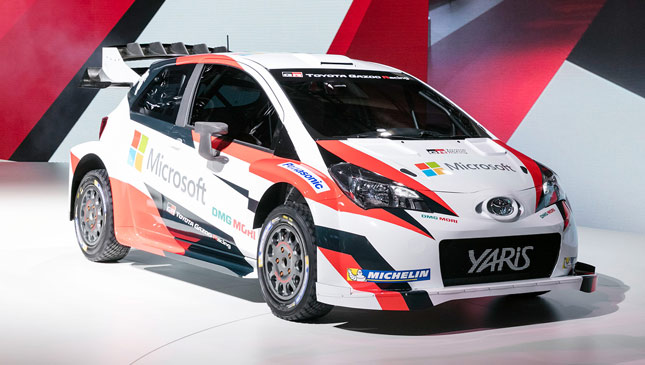 * Toyota Yaris WRC. The Yaris WRC represents Toyota Gmbh's and Gazoo Racing's (Toyota's umbrella organization for all of the brand's motorsports activities) return to the World Rally Championship (WRC). After an 18-year hiatus, the Japanese carmaker is back with a vengeance. With multiple-time WRC Champion Tommi Makinen involved as Gazoo Racing WRC team's principal, you know that the Yaris will be a finely-tuned, asphalt-ripping, dirt-digging, and fire-breathing terror. The engine is a direct-injected and turbocharged 1.6 liter four-cylinder powerplant that powers all four wheels via a sequential transmission.