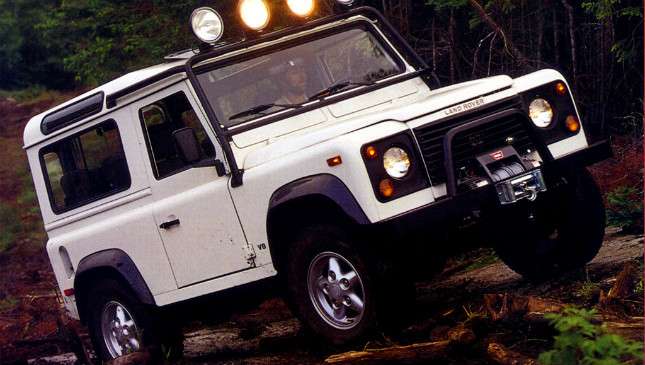 In the 4WD off-roading world, a classic 4WD is a vehicle that has maintained key characteristic components, even through decades of model changes. Furthermore, its current model has to have said components that it had in the first model, the ones that made the nameplate ideal for off-roading.
ADVERTISEMENT - CONTINUE READING BELOW ↓
These characteristics are the following: solid front axle for durability and axle articulation; a low-range gear box, also known as a transfer case, which gives the vehicle a lower speed for improved control on difficult terrain and increases the torque applied on the wheels for better crawling; a ladder frame chassis separate from the body for structural rigidity to survive prolonged off-road use; and the ability to continuously carry huge amounts of load in difficult terrain.
The classic 4WDs listed here are very durable that they have stood the test of time, and they are still very popular in the off-roading scene. These vehicles are well-supported with parts and equipment upgrades by the aftermarket community to this day. Oh, and all of these have a local cult following for at least 15 years running.
1) Land Rover Defender, 1989 to 2002. Its claim to fame, aside from having the features mentioned above, is that 70% of all Land Rovers made from 1948 to the Defender are still running today. This is thanks in part to its aluminum body. Warning: Be prepared to cough up the amount of a new midsize SUV if you are bitten by the bug to buy one.
ADVERTISEMENT - CONTINUE READING BELOW ↓
Recommended Videos
2) Mercedes-Benz Gelandewagen W460, 1979 to 1989. They are few in numbers here in our country but very much sought-after. Good examples start at over what you would pay for a new mid-level 4WD SUV, provided that anyone is actually selling one.
3) Toyota Land Cruiser 70 series, 1980 to 1992. True to the essence of its predecessor the FJ40, this vehicle is backed by aftermarket equipment anywhere in the world. A good project car should have a starting price of about P170,000. Be warned: Don't expect to recover the money you will spend in rebuilding and modifying when reselling time comes.
4) Toyota Land Cruiser 80 series. An up-and-coming legend for the Toyota Land Cruiser family line, it's rock-solid and reliable, combined with a moderate level of comfort. No wonder it has a diehard local following. Expect to pay nearly seven figures for good ones sold locally by Toyota dealerships. Avoid the converted right-hand-drive units.
ADVERTISEMENT - CONTINUE READING BELOW ↓
5) Toyota Hilux, from the beginning to all the way to the LN106. Made famous by nearly every rebel organization from the horn of Africa to the Middle East and South America, they are simple to repair and are extremely durable. Prices for the LN106 start at P350,000.
6) Nissan Patrol, from the beginning to the GQ. Nissan Patrols have long been used by relief and peace-keeping organizations in some parts of the world for their durability. Their off-road performance is not at par with its competition due to its great weight, but once modified it can run with the bulls on this list. A used Patrol GQ Safari can be had for a starting price of P280,000.
7) Land Rover Discovery 1. It's a more comfortable SUV, but it still performs like a Defender. The bonus? It's more affordable. Its gentle manners make an excellent cover for its aggressive off-road nature. Prices start at P700,000.
ADVERTISEMENT - CONTINUE READING BELOW ↓
8) Suzuki Samurai. This is probably the most affordable on this list, but don't expect much from its performance.
9) Toyota Land Cruiser 40 Series. It's sure to give you neck whiplash on rough roads, and will rust easy. I grew up with them running around the Cordilleras. It's a true off-road brute that starts at P170,000.
10) Jeep, of WWII fame to the YJ series. They're like the LC 40 series, but thirstier due to their gasoline engines. Prices vary according to condition and originality.