1) Sir Stirling Moss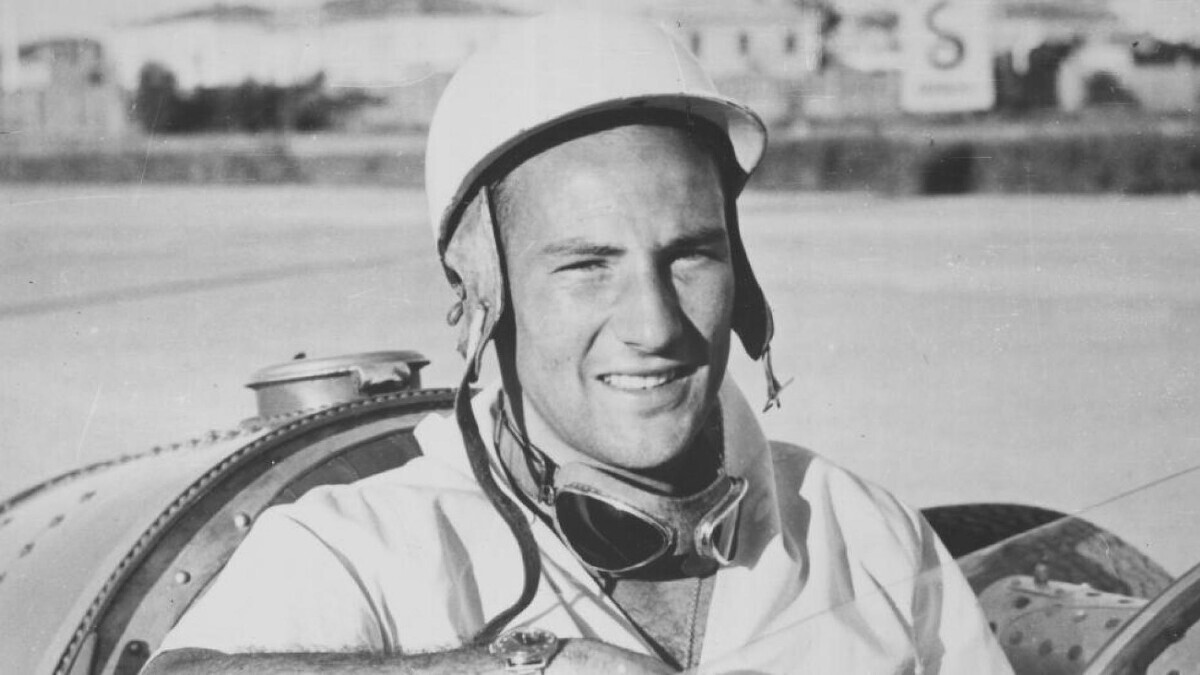 Well, who else would we start with?
During his career, Moss accumulated 16 wins in just 66 races, which, to this day, is more than anyone else to have never won a championship. He finished runner-up in the drivers' championship four times, and third on three other occasions.
ADVERTISEMENT - CONTINUE READING BELOW ↓
The closest he came to winning the title was in 1958, when he lost to Mike Hawthorn by just one point. But that doesn't tell the whole story. Moss was one of those priceless drivers who could outperform the machinery: He cites his win in the 1961 Monaco GP, during which he held off three hard-charging and superior Ferrari 156s in his uncompetitive Lotus 18, as his greatest ever. If you haven't seen it, watch it.
He was also a true gentleman, as many of the Top Gear team will testify, and we were greatly saddened to hear of his death. RIP, Sir Stirling Moss.
Read our tribute to him here.
2) Ronnie Peterson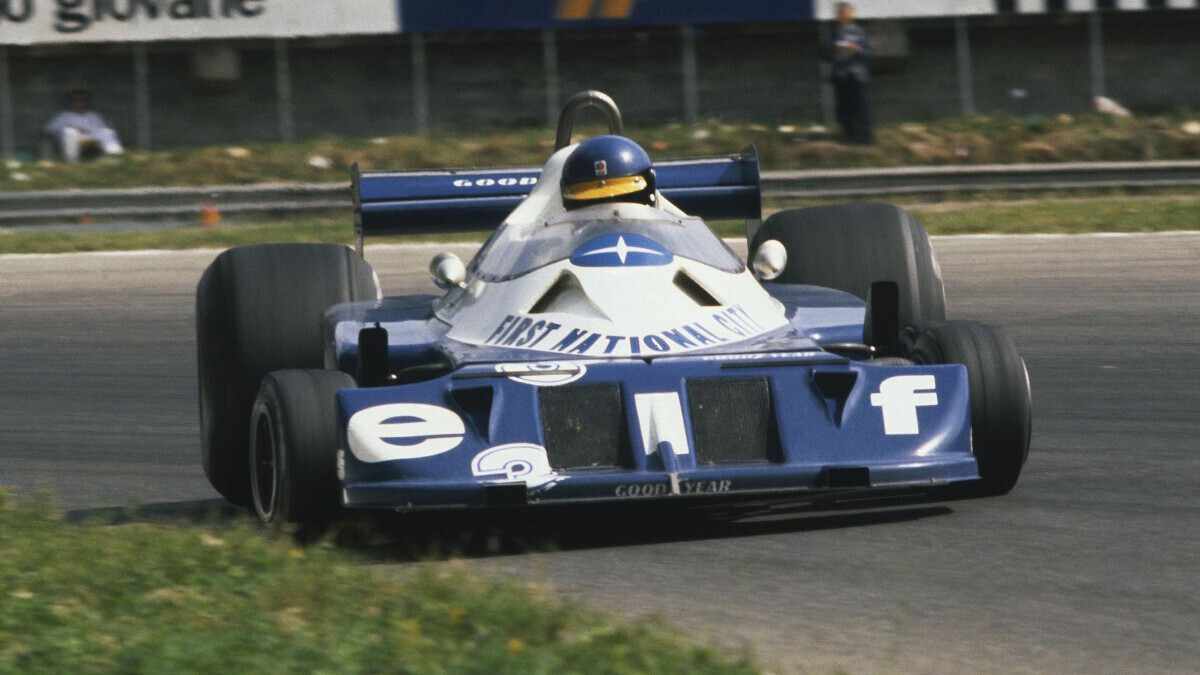 Nicknamed the Superswede, Peterson is Sweden's most successful Formula 1 driver. In nine seasons, he won 10 of his 123 races, finishing runner-up in the championship twice.
He was undeniably fast—he started on pole on 14 occasions—but often, it was not his pace that was in question, it was the reliability of the cars he was in. During his career, which took in teams including Lotus, March, and Tyrell, he won legions of fans for his rally-like approach, attacking the apex, then nailing the throttle to spin the rear wheels on exit.
Sadly, Peterson lost his life during the 1978 season. Involved in a championship battle with Mario Andretti, he crashed at the start of the Italian GP. Extracted from his burning Lotus by fellow drivers, he suffered severe injuries to his legs and later died in hospital.
Had he not passed, his talent would surely have helped him win at least one world title.
ADVERTISEMENT - CONTINUE READING BELOW ↓
3) Jacky Ickx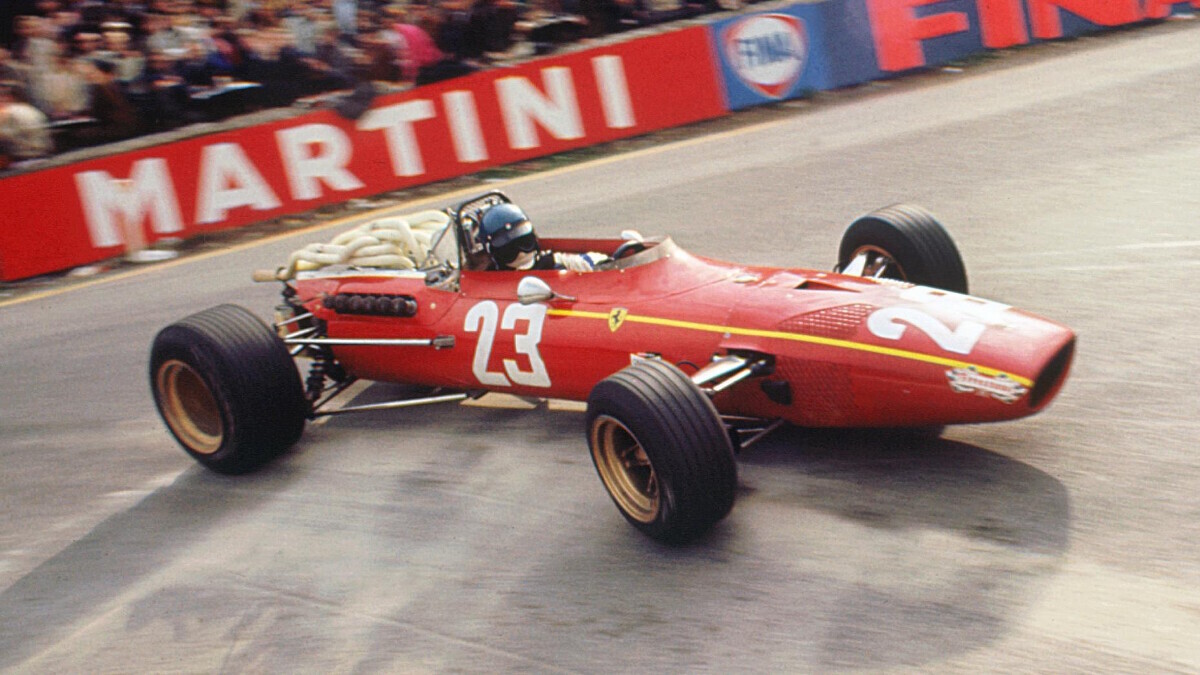 Belgium-born Ickx's talent was undeniable. In his two-decade-long racing career, he won the Bathurst 1000, the Can-Am Championship, the Dakar Rally, and the 24 Hours of Le Mans on several occasions. The one championship that eluded him, however, was Formula 1.
Consider his stats: In 116 races, he started on pole position 13 times, scored 25 podiums, and won eight races. The closest he came to winning it was in 1970 when he finished five points behind Jochen Rindt, who had a fatal crash at the Italian GP with three races to go. Rindt's victory makes him the only posthumous Formula 1 world champion in the history of the sport.
ADVERTISEMENT - CONTINUE READING BELOW ↓
Ickx finished fourth in the drivers' championship on three other times, before his career tailed off in the mid- and late '70s. Nonetheless, his skill behind the wheel was evident every time he got in an F1 car, and he deserves his place on our list.
4) Carlos Reutemann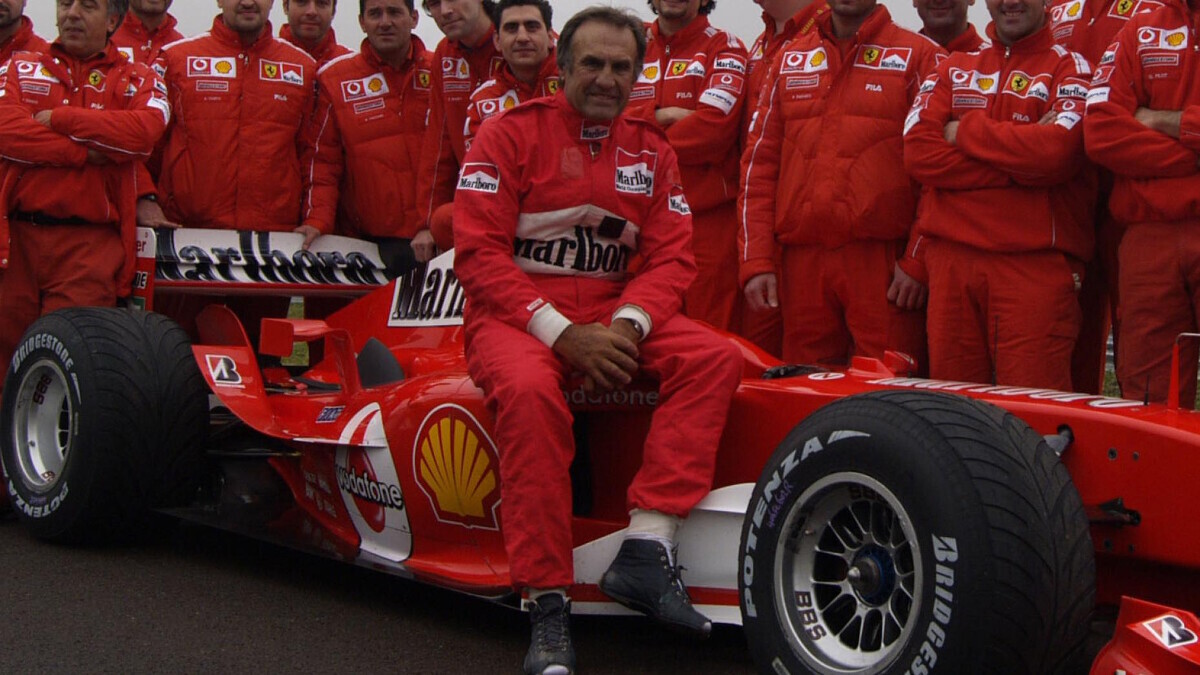 ADVERTISEMENT - CONTINUE READING BELOW ↓

On his day, Argentinian Reutemann was quite literally unstoppable. In 10 seasons, he scored 12 wins, securing third place in the championship with three different teams—Brabham in 1975, Ferrari in 1978, and Williams in 1980.
His closest chance to winning came in 1981, when he went into the final race in Las Vegas with a one-point lead over Nelson Piquet. Despite qualifying on pole, an eighth-place finish saw him lose the title by the smallest of margins, with Piquet finishing fifth.
Reutemann started two races the next season for British-based Williams, but then decided to retire due to political tension brought about from the Falklands War. With his teammate Keke Rosberg going on to lift the title, it may well be a case of 'what if?' for Reutemann.
5) Gilles Villeneuve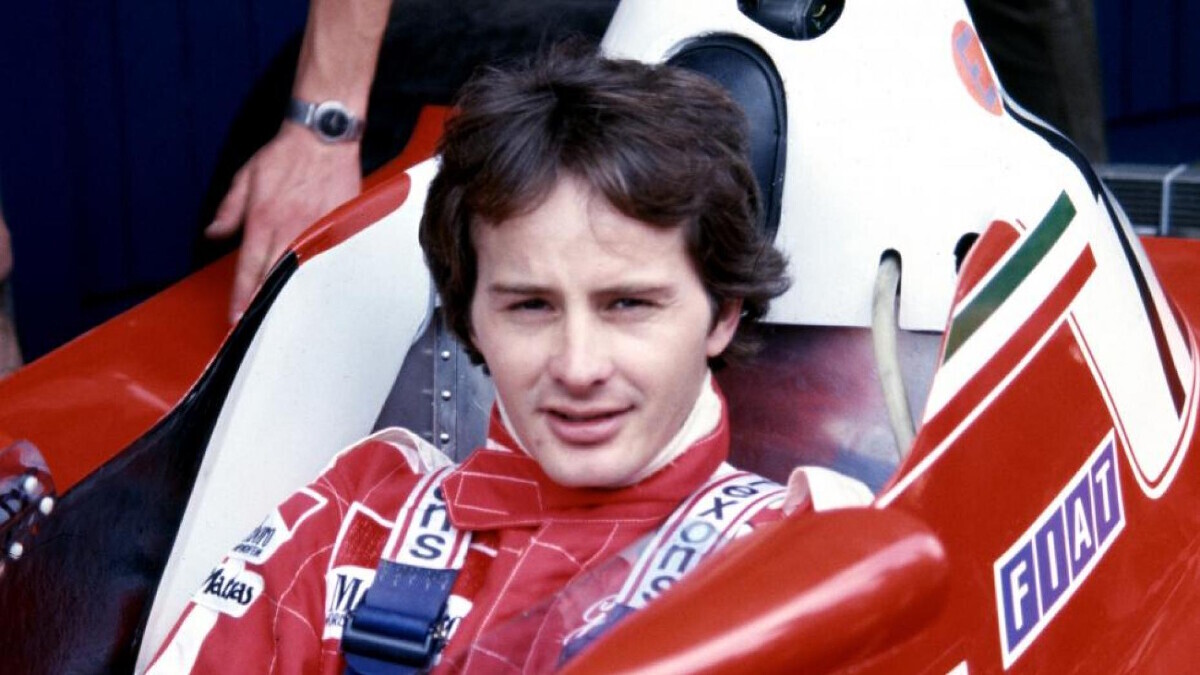 ADVERTISEMENT - CONTINUE READING BELOW ↓

In a career that spanned only six seasons, Canadian Villeneuve left his mark on the Formula 1 world. Having earned his place with McLaren after beating James Hunt in a North American Formula Atlantic race, he was quickly recruited by Ferrari.
The first Canadian to win a world-championship race, he did so at his home race in 1978. Then in 1979, he missed out on the title to teammate Jody Scheckter by just four points, with both drivers having won three races throughout the season. Despite rarely having a competitive car thereafter, he continued to impress, beating the odds to win two further races in 1981, in Monaco and Spain.
The following year, Villeneuve suffered a fatal crash during qualifying for the Belgian GP when attempting to pass Jochen Mass. His car was launched into the air at a speed of around 225kph, cutting a career with such huge promise all too short.
ADVERTISEMENT - CONTINUE READING BELOW ↓
6) Didier Pironi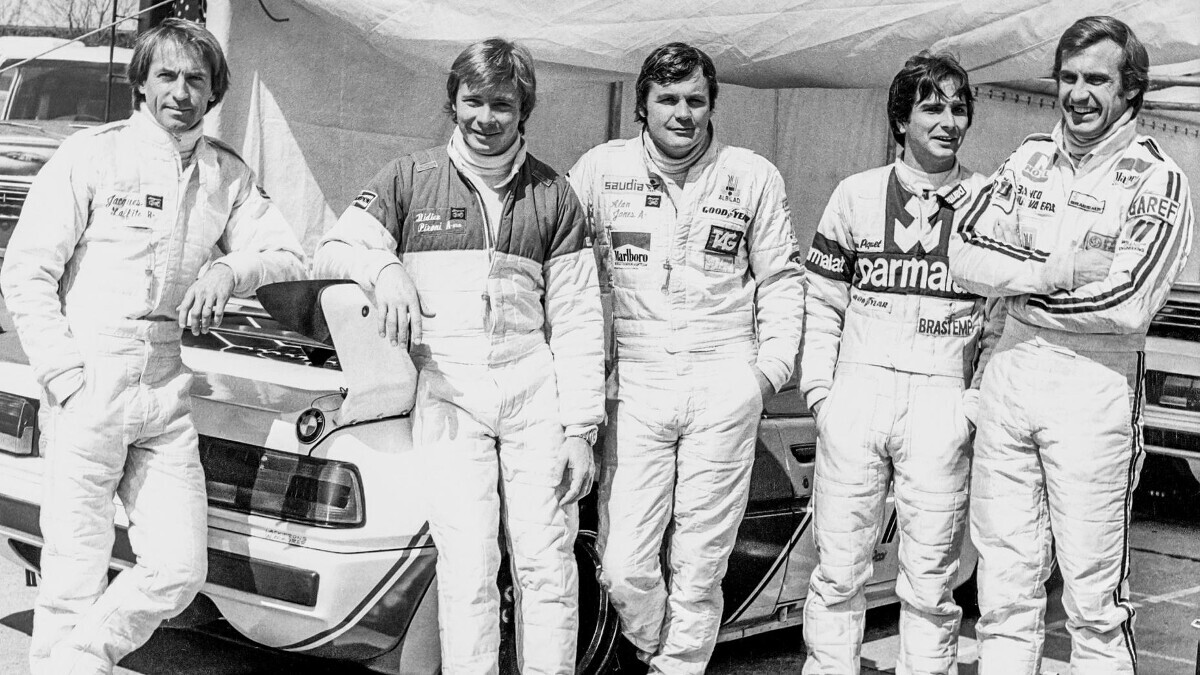 Sadly, Villeneuve's death was not the only tragedy to hit Ferrari that season. After 11 races, his teammate Didier Pironi (second from left, above) led the championship by nine points despite sitting out the Belgian GP, which he didn't start owing to Villeneuve's death during qualifying. Just five races remained.
ADVERTISEMENT - CONTINUE READING BELOW ↓
During the practice session ahead of the German GP, Pironi, who had qualified on pole, hit Alain Prost's slow-moving Renault at 274kph in a heavy downpour, flying nearly 200 feet before crashing down nose-first, crushing both his legs. Months of surgery followed, and while he was eventually able to walk, he could never race again.
While Pironi was in the hospital, Enzo Ferrari placed a cup next to his bed that read 'Didier Pironi—the true 1982 World Champion.' The history books, however, show that the winner was Keke Rosberg, who scored five points more than Pironi's tally in the final five races.
Fate, it would seem, was not on Ferrari's side.
7) Rubens Barrichello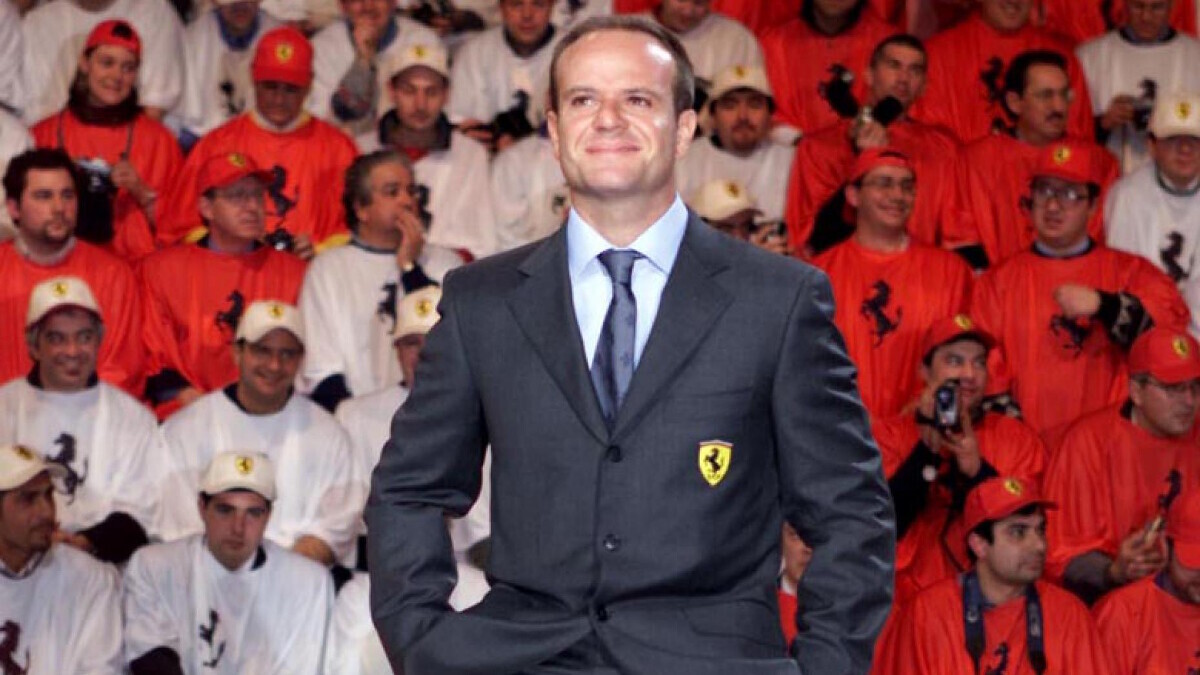 ADVERTISEMENT - CONTINUE READING BELOW ↓

A record 322 race starts heralded 14 pole positions, 11 career victories, 68 podiums, and 658 points for Barrichello, but unfortunately for the Brazilian, no world championships.
Forced to play second fiddle for much of his career, notably to Michael Schumacher at Ferrari, he finished third in the driver's championship in 2001, and second in 2002 and 2004. He also helped the team to five constructors' titles between 2000 and 2005.
Barrichello later joined Honda, which then got renamed to Brawn, alongside Jenson Button. Following Button's storming start to the season in 2009, Barrichello was once again left playing catch-up, and finished the season in third, with Button claiming the title.
His final stint in F1 came with Williams in 2010 and 2011 with little success, despite Barrichello's extensive experience. Still, at least he holds the record for most F1 starts, eh?
8) David Coulthard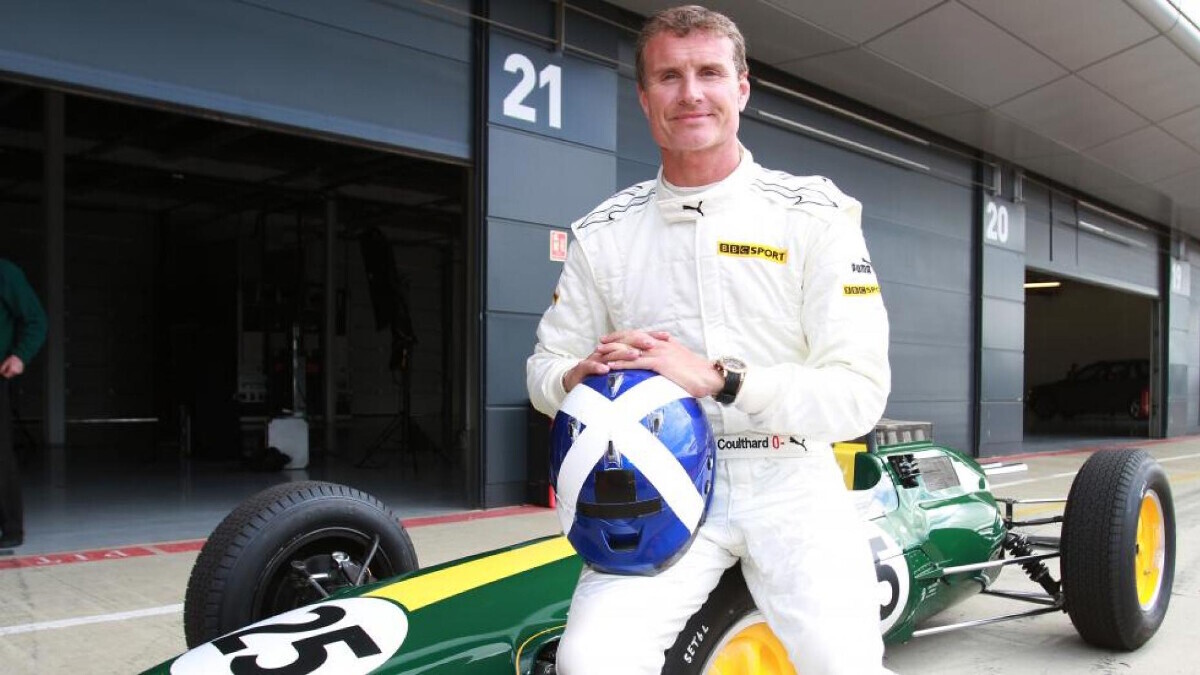 ADVERTISEMENT - CONTINUE READING BELOW ↓

Second behind only Stirling Moss on the list of most victories without a championship, with 13 wins to his name, tells its own story.
Despite a career spanning 15 seasons, Coulthard never managed the elusive drivers' title, despite plenty of early promise. In 1995, his first full season for Williams, he was hugely impressive in a rather unreliable car, managing seven podiums including his first win at the Portuguese GP, and third place in the drivers' championship.
A stint at McLaren followed, which heralded 12 victories and three more third-place finishes in the drivers' championships in 1997, 1998, and 2000. He went one step closer in 2001, when he finished in second place behind Michael Schumacher. He spent his last four years with Red Bull, retiring after the 2008 season, just before the successful Vettel era.
These days, Coulthard can be found behind the microphone on Channel 4, wondering, we imagine, what might have been.
ADVERTISEMENT - CONTINUE READING BELOW ↓
9) Gerhard Berger

With 210 starts to his name across 14 seasons, Berger remains one of the most experienced drivers in Formula 1 to not have won a world championship.
Despite 10 victories to his name—spread across three teams: Benetton (two), Ferrari (five) and McLaren (three)—in addition to 48 podiums, the best he managed was two third-place finishes overall, in 1994 and 1998. His first and last victories were also the first and last victories for the Benetton team, with 11 years separating them.
ADVERTISEMENT - CONTINUE READING BELOW ↓
Perhaps the most enduring image of Berger's time in F1 came during the 1989 San Marino GP, when his car struck the concrete wall at the famous Tamburello corner at 290kph, before bursting into flames. Just a month later, he was back behind the wheel.
A move to McLaren came the following year, where Berger drove alongside Ayrton Senna, contributing to the team's 1990 and 1991 constructors' titles.
10) Mark Webber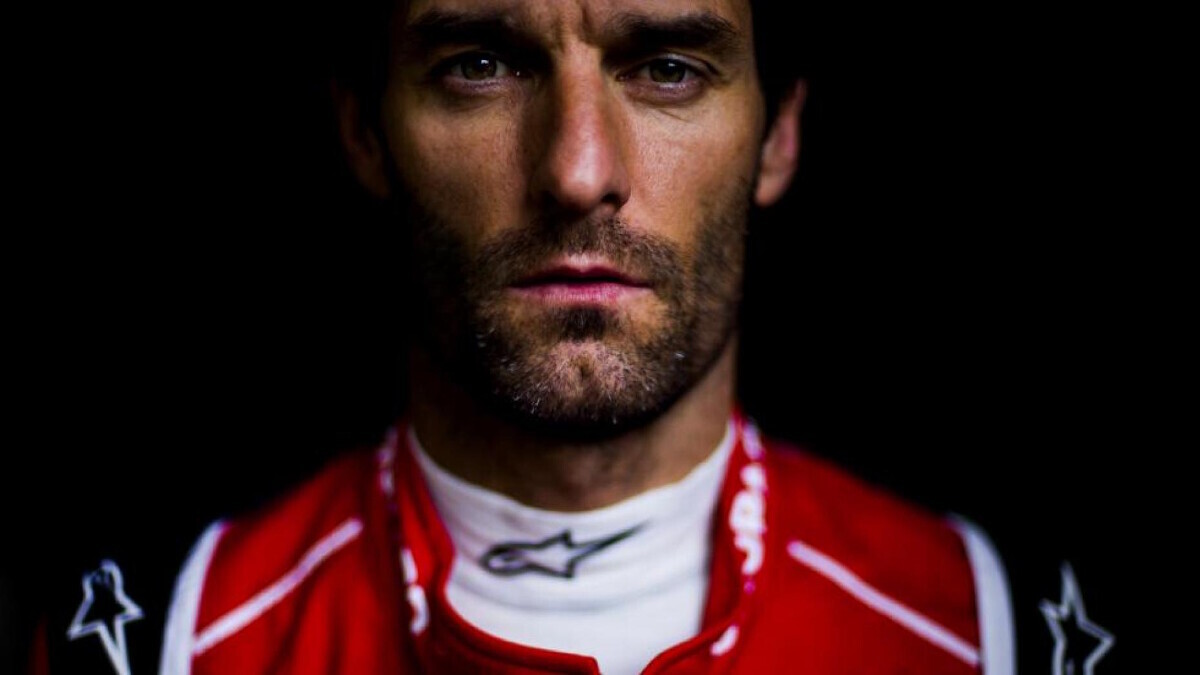 ADVERTISEMENT - CONTINUE READING BELOW ↓

Surprised? Hear us out.
He showed his talents with the Minardi team in 2002, and followed it up with Jaguar. He then joined Williams. His move to Red Bull offered plenty of potential, and he came close to winning the drivers' championship in 2010. However, a botched tire strategy ruined his chances, and he had to watch on from seventh place as Vettel won the race and the title.
From then on, he was very much sidelined by the team, with Vettel the clear number one. After three third-place drivers' championship positions, he retired from F1 in 2013 following 215 races, 13 pole positions, nine wins, and 42 podiums.
Not bad for a number-two driver.
NOTE: This article first appeared on TopGear.com. Minor edits have been made.