If you happen to be an avid bicycle rider, this bit of news might be a cause for concern. According to data from the Metropolitan Manila Development Authority-Metro Manila Accident Reporting and Analysis System (MMDA-MMARAS), more than 900 Filipinos were involved in a bicycle-related road accident in Metro Manila in 2015. That's an average of nearly three a day, if you do the math.

And while the jury's still out on the number of bicycle-related accidents recorded in 2016, MMDA's annual report from last year shows that vehicular accidents rose by 14 percent from 2015. The list mostly includes cars, motorcycles, and public utility jeepneys.

Based on these findings, the country still has ways to go when it comes to road safety. Moreover, there's a need to raise awareness on the safety of bicycle riders.


But it's not like we're looking at a hopeless case—one way to stop these numbers from further increasing is to have bicycle lanes installed across all urbanized places. It's just a matter of taking action, really.

Outside of Metro Manila, one of the first townships to install a full bike lane is the Iloilo Business Park, Megaworld's 72-hectare property in Mandurriao, Iloilo City. The place was developed with the goal of making Iloilo the most bike-friendly city in the country. 



And with Iloilo being known as the "Bike Capital of the Philippines," a number of bicycle manufacturers have since set up shop in the area. In fact, bamboo-made bicycles called bambikes are now available for rental in Iloilo Business Park for P10 (single trip), P60 (one hour), and P150 (three hours). For those who are interested, the bambike tours are open for business from 6 a.m. to 7 p.m. on weekdays.

It is also the home of the annual Iloilo Bike Festival—a week-long event that hosts thousands of bikers and promotes the use of bike lanes and a healthy lifestyle. Outside of Metro Manila, this is easily one of the most ideal biking destinations a biking enthusiast can find. 


The Iloilo Business Park is also known for housing luxury residential condominiums, BPO office towers, first class hotels, a 3,700-seating convention center, and a 1.1-kilometer commercial and retail strip, among others. It is poised to be the biggest business and tourism hub in Western Visayas.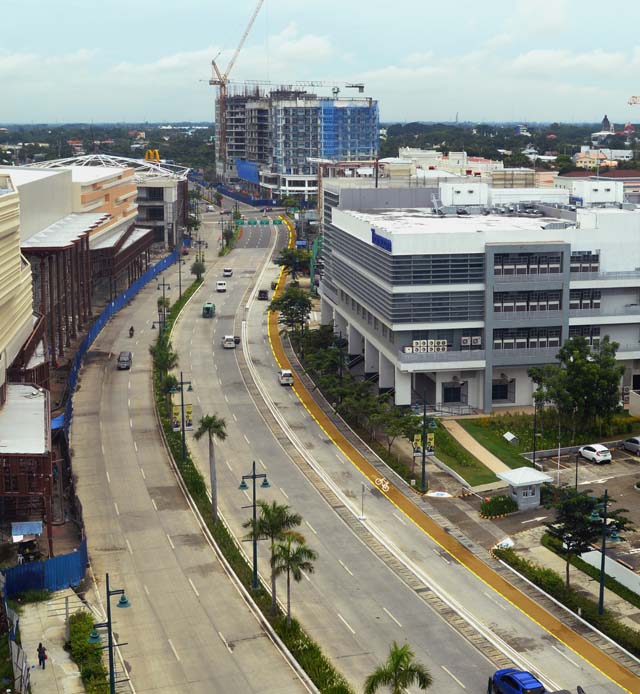 Having bike lanes in a bike-friendly township like Iloilo Business Park is the first step in improving public safety and ensuring that the MMDA-MMARAS findings change for the better. Hopefully, the rest of the country follows suit.


For inquiries, visit www.iloilobusinesspark.ph or follow Iloilo Business Park on Facebook.
More From Megaworld