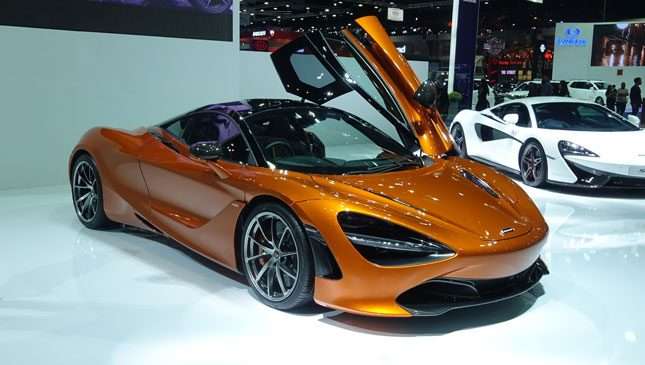 Our automotive world has a symbiotic relationship with Thailand. Most of our cars are made and shipped from there. So when the Bangkok International Motor Show rolls around each year, we pay close attention to the cool cars on display. Then we annoy our local carmaker friends to bring them in.
Here are just some of the coolest cars we saw at this year's Bangkok show. Are we going to get all of them in the Philippines? The answers range from 'We already have it' to 'You're dreaming, bro.'" Still, it never hurts to look. Besides, libre mangarap, right?
Continue reading below ↓
Recommended Videos
McLaren 720S
We don't often get the chance to see McLaren cars up close, so we get excited whenever the opportunity arises. This year we got to witness the unveiling of the 720S. Its futuristic body lines, dihedral doors, and 700+hp V8 was quite the treat.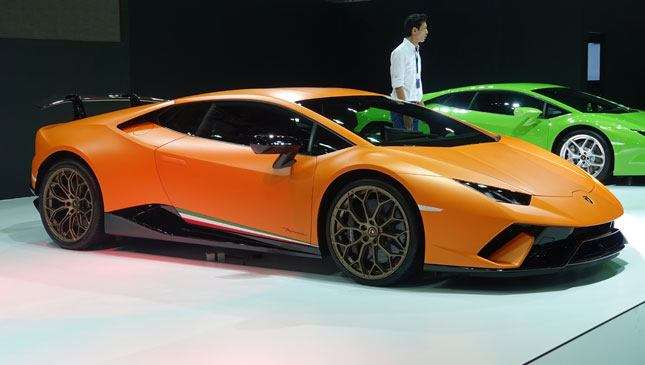 Lamborghini Huracan Performante
This is no ordinary Huracan. The Performante is a track-focused version of the supercar that made its debut at the Geneva International Motor Show just weeks prior. The Italian dynamo lapped the Nurburgring in 06:52:01, making it the fastest production car to go around 'The Green Hell'.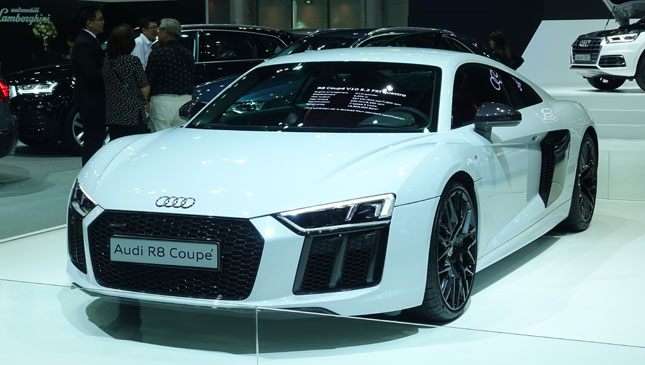 Audi R8 Coupe
Speaking of 'Ring stalwarts, on display at the Audi booth was an R8 Coupe, a car that always draws our attention no matter how many times we see it. The Thai-spec R8 can hit 100kph in just 3.5 seconds.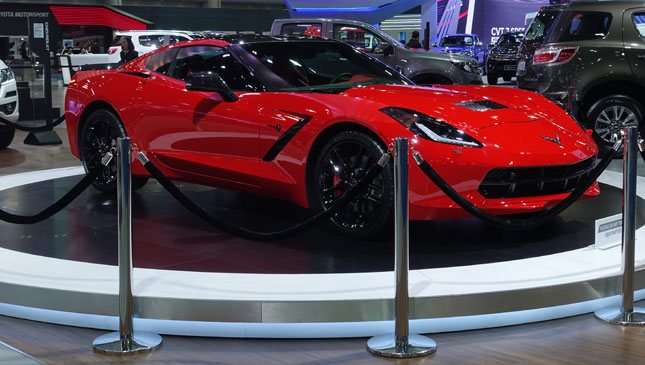 Chevrolet Corvette Stingray
Front and center (and cordoned behind velvet ropes) at the Chevrolet display was a Corvette Stingray. This particular unit came in a badass red paint job that made the quad-exhaust in the rear gleam even brighter.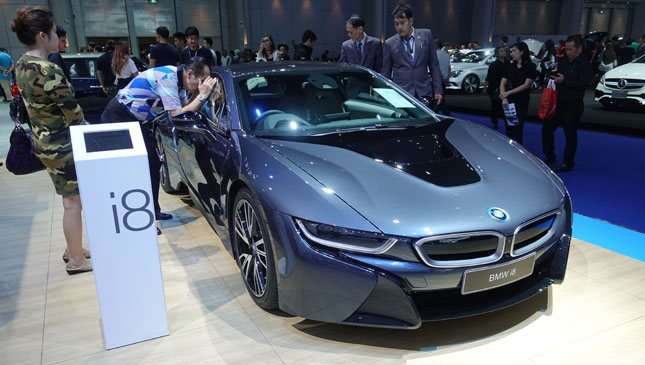 BMW i8
We actually got to see this plug-in hybrid sports car at last year's Philippine International Motor Show, so this reunion just made us even more excited for it to be brought in.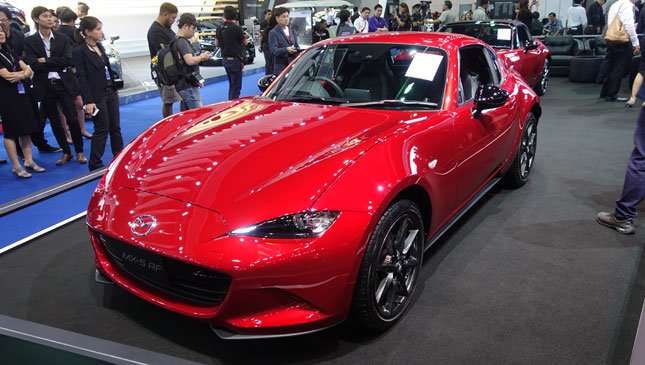 Mazda MX-5 RF
A few days before its Philippine debut at the 2017 Manila International Auto Show, we got a glimpse of the RF in Bangkok. If you ask us, this roadster still looks best in Mazda's signature Soul Red color.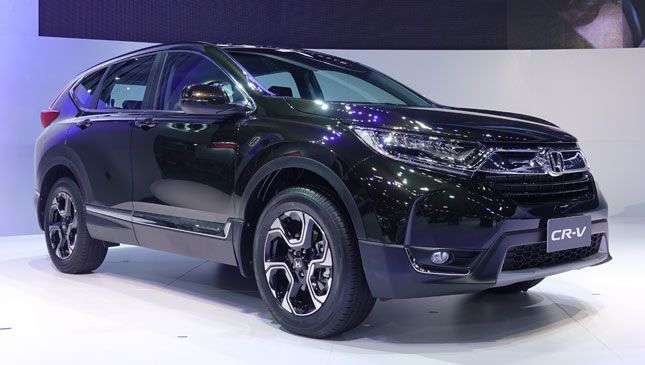 All-new Honda CR-V
A car doesn't have to be blindingly fast or expensive to get our attention. We were just as eager to check out the all-new seven-seater diesel CR-V in the metal. The waiting game continues for the Philippines.
Honda Civic Hatchback Modulo
How do you make an already eye-catching Honda look even slicker? By tacking on the word Modulo to its name. The Civic hatch is another car we're eagerly waiting for. Hint hint, Honda Cars Philippines…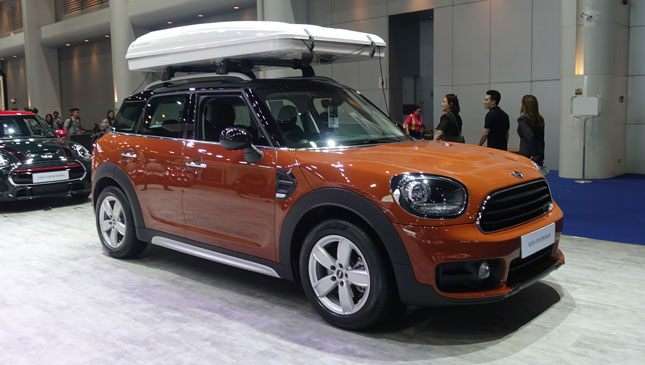 All-new Mini Countryman
The brand name might imply a small stature, but the all-new Countryman is anything but. Because it's 200mm longer and 30mm wider than its predecessor, it's the biggest car that the British brand has ever made.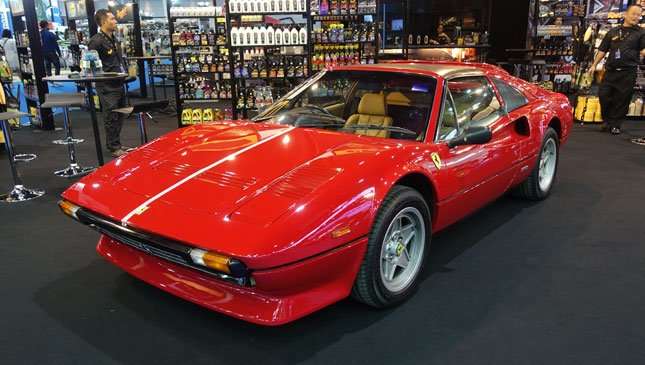 Ferrari 308
There was no official Ferrari booth at this year's Bangkok show, but we spotted this classic in one of the accessory displays. The mid-engined 308 was produced in the late '70s and early '80s.
Photos were taken using a Sony RX100 Mark V