Here's a dilemma any owner of an old-school ride can relate to: You want to upgrade your ride's head unit, but hold off from doing so because you don't want a state-of-the-art setup messing with your cabin's period-correct vibe.
You look everywhere for a unit that fits your car's style, but can't find one—so you forego modern amenities like Bluetooth connectivity and stick with your archaic cassette deck. "Shame, but it is what it is."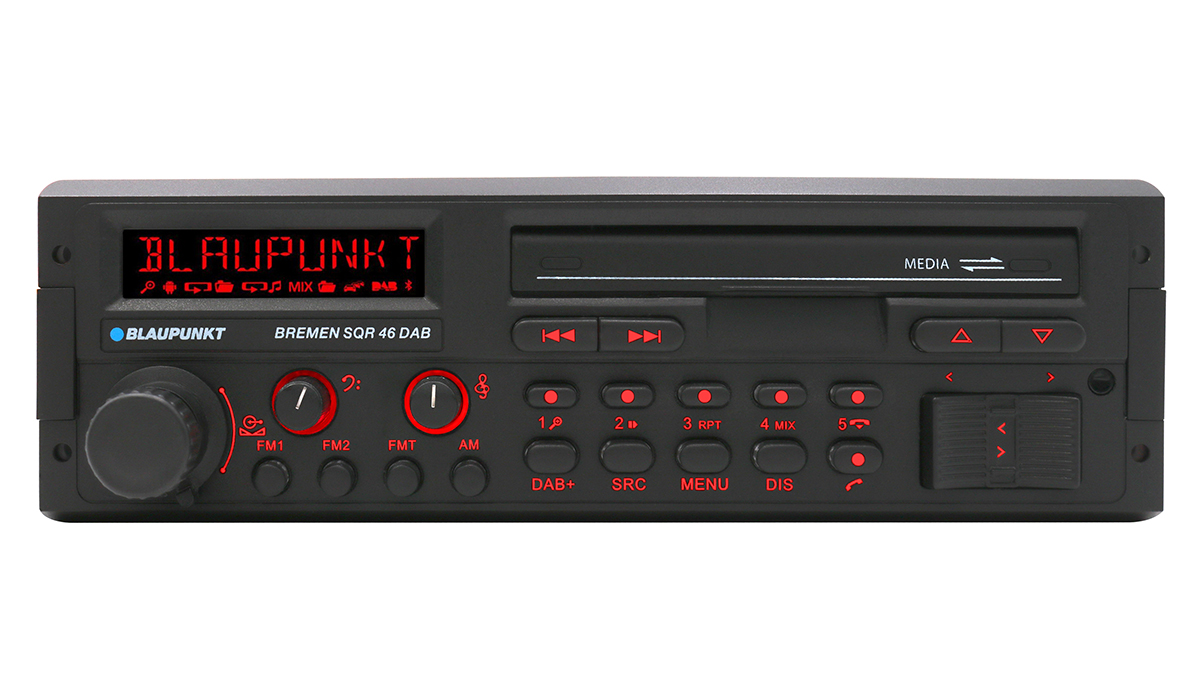 Actually, there's a solution. Some head unit manufacturers build products that'll fit in perfectly with an old-school interior. It's just a matter of finding the right one (and hoping it's sold in your market). One perfect example is Blaupunkt's Bremen SQR 46 DAB, which looks like it will blend in perfectly into any '80s automobile dashboard. The modernized head unit has been reportedly in development since 2018, and now it's finally out.
Continue reading below ↓
Recommended Videos
The Blaupunkt Bremen SQR 46 DAB's standard features include USB ports, SD card support, Bluetooth connectivity, phone book access, an aux port, and an external microphone. It's even compatible with steering wheel controls in case you ever decide to update your tiller and include an infrared remote. The image above shows off the car radio with an attractive bright red illumination, too.
Of course, the real selling point here is this head unit's appearance. It features buttons, dials and a layout you'd find in the company's original '80s-era head units, but with modern features instead. This takes us back to a time without touch-based controls, glossy black (and scratch-prone) plastic bits, colorful screens, and a smorgasbord of settings. Nothing but simple durable plastic and good ol' tactile feel at your fingertips.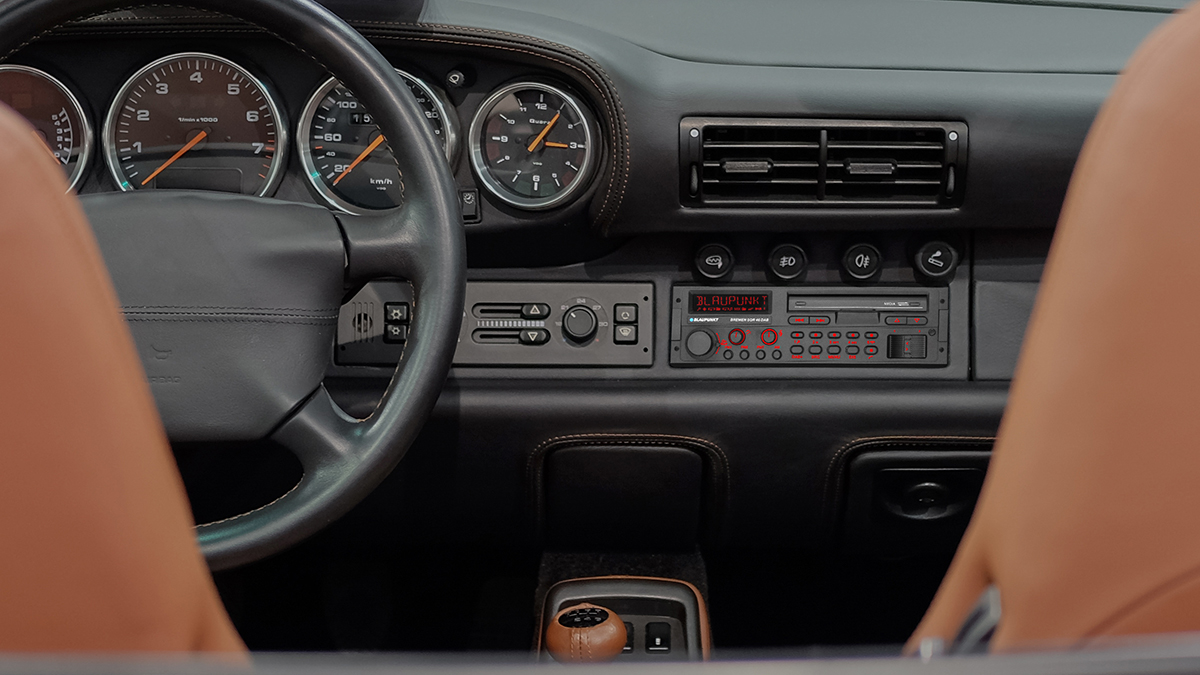 Thing is, that old-school feel comes at a modern price. The Blaupunkt Bremen SQR 46 DAB retails for about $500 (around P26,000). Now we know that it sounds like a lot, but if you try searching for overhauled or refurbished Bremen SQR 46 units from the '80s online, you could end up shelling out nearly $1,000 (depending on what car you plan on installing it into). Keep in mind cassette tapes were the main storage medium back in that day.
So if you're going to pay for some of that retro vibe, the option to do so for a head unit packed with modern features might appeal to you. How much would you be willing to cough up to maintain your vehicle's period-correct appearance?