Who's BMW, and when did it start making cars?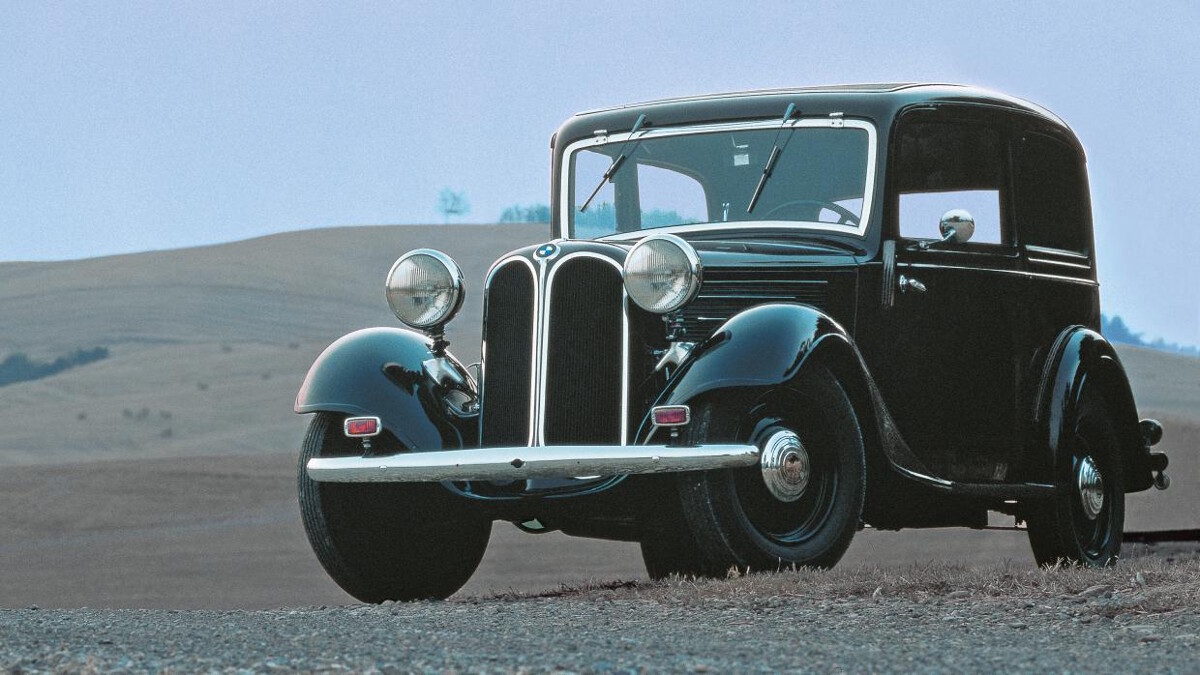 Rather like the Queen, BMW has several birthdays (and German blood). The initials stand for 'Bayerische Motoren Werke GmbH,' which in turn translates as 'Bavarian Engine Works Company.'
Its roots begin in 1913, and a company called Rapp-Motorenwerke that made aircraft engines during—inevitably—World War I. You can guess which side for. And now you know where the propeller on the badge comes from.
BMW considers its actual birth date to be March 7, 1916, and after numerous company-name changes and alterations to what it actually manufactured postwar, it produced its first road transport via the BMW R 32 motorbike in 1923, and the BMW 303 car (pictured above) in 1933.
Where are BMWs built, and how many are built in a year?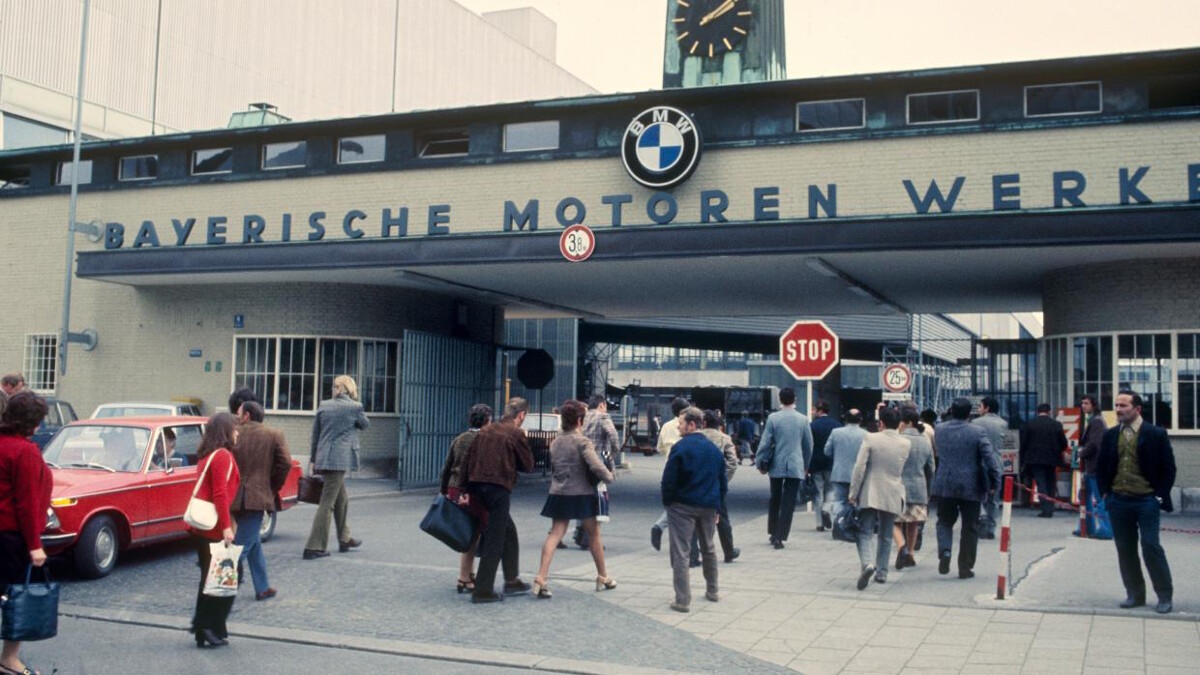 ADVERTISEMENT - CONTINUE READING BELOW ↓
BMW is a big old company nowadays, and the complexities of its range (plus the fact that it owns Mini and Rolls-Royce) mean its cars don't all roll out of one country, never mind one factory. There are 31 plants in 14 different territories, in fact.
There are four sites in Germany—headed by BMW HQ in Munich, where you'll also find a brilliantly nerdy museum—while every size of BMW SUV rolls off a production line in South Carolina in the US. There are plants in all corners of the world, though, with factories in Brazil, China, Indonesia, and Thailand, to name just a few.
BMW sold just shy of 2.2 million cars in 2019, and over 2.5 million if you include Mini (347,000) and Rolls-Royce (5,000). Lump in BMW's Motorrad bikes and you're looking at around 2.7 million wheeled things rolling out of the company's myriad facilities.
What cars does BMW build?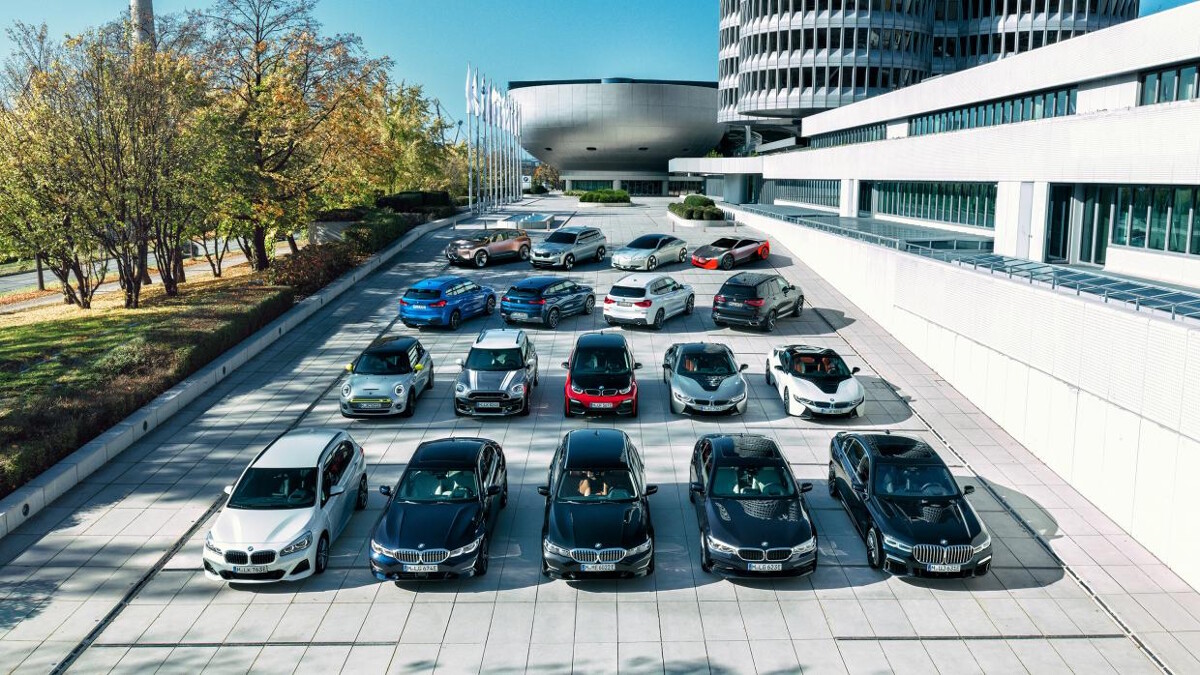 You won't find many more diverse ranges on any configurator. And you can thank the niche-busting one-upmanship of BMW and its key rivals—Audi and Mercedes—for a good chunk of that.
So you've got...front-driven hatchbacks, seven-seat people carriers, hard-core track coupes, luxurious V12 limos, golf-club-friendly cabrios, numerous coupe-sedan hybrid things, about 157 different types of SUV, and a truly legendary sports sedan, the unfailingly glorious (if occasionally spiky) M3.
Don't forget BMW is one of the electric and hybrid pioneers, too, the i3 city car and the i8 supercar both sold long before its contemporaries were taking plug-in cars seriously. Which is perhaps why both seemed to sell in fewer numbers than expected. Well ahead of their time, innit.
What's the cheapest car BMW builds...and what's the most expensive?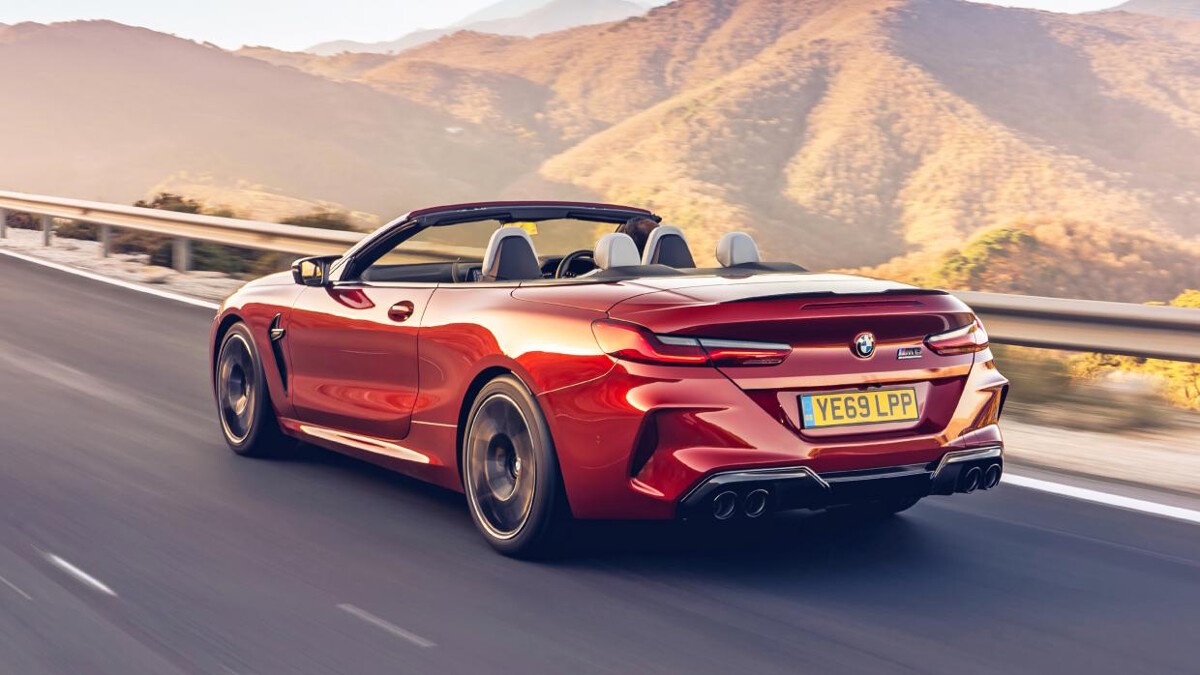 The 1-Series is the entry-level car, as you'd expect, though it starts at a reasonably chunky P2.69 million with a three-cylinder engine and weeny wheels. Still, rest assured a fair chunk of your cash is shown off to onlookers via the sheer quantity of raw material in its front grille.
ADVERTISEMENT - CONTINUE READING BELOW ↓
Most expensive is the £130,000 (P8.105 million) BMW M8 Convertible. Which is the largest sum any road-going BMW has cost. You can add an entire 118i in options to sail past £150,000 (P9.35 million), if you wish. Before your M8's value presumably plummets the moment you drive out of the dealership's postcode.
What's the fastest car BMW has built?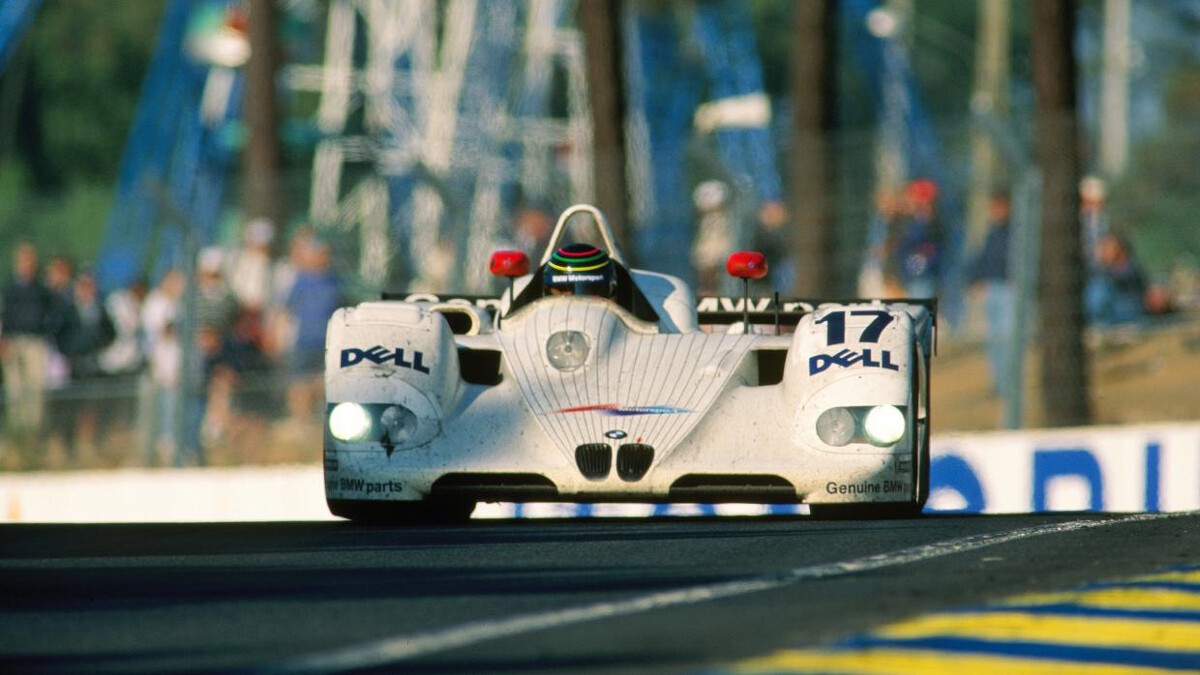 Will you allow us some poetic licence to claim it's the McLaren F1? A car famously powered by a BMW-made V12 engine, and one that—until Bugatti barged its way onto the scene—was the official holder of the 'world's fastest production car' trophy.
Its 386.4kph two-way average—recorded in 1998 with TG hero Andy Wallace on driving duties—far outstrips anything BMW itself has made, its road-going cars never freed to roam past 320kph, despite a handful of M cars surely being capable of it. The F1 even trumps BMW's V12 LMR race car (pictured)—which hit a 344kph peak on the Mulsanne Straight in 1999 when it claimed the company's one and only24 Hours of Le Mans win—or any one of its gaggle of Formula 1 cars.
What's been BMW's best moment?
Surely, it has to be the 3-Series. How many other cars have used everything between a three-cylinder turbo and a wildly revving nat-asp V8 within the same decade? How many have offered a poverty-spec three-door hatchback the shape of a melted Doc Marten on one end of the scale (the late '90s Compact) and a stripped-out two-seat track special with a six-figure price tag (the mighty M3 GTS) on the other?
The 3-Series isn't just the BMW, it's the sedan. Everything with four doors and the slightest semblance of poshness or dynamism is a '3-Series rival.' It's arguably as seminal as the Defender, the 911, or the Mini.
ADVERTISEMENT - CONTINUE READING BELOW ↓
What's been BMW's worst moment?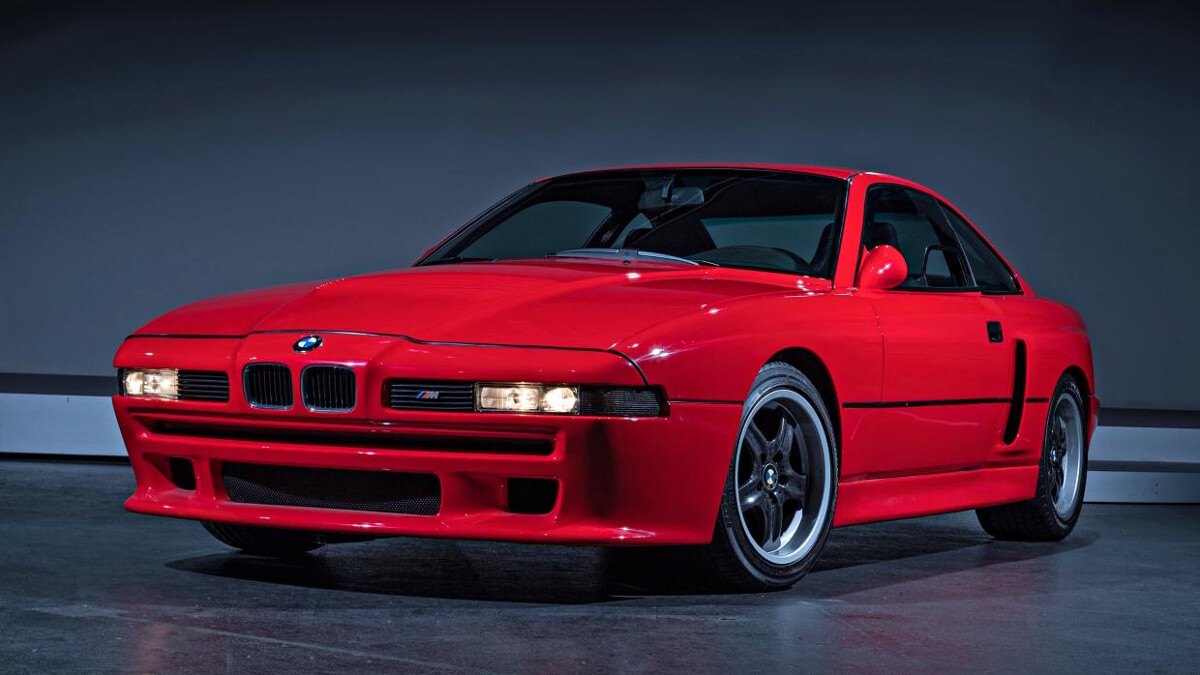 The 2-Series Active Tourer doesn't count: It genuinely drives well for a people-carrying box. You can just ignore it if you're a driving enthusiast, while quietly thanking the profit it generates for funding the Good Stuff.
And we're not even going to get too upset about BMW's current big grille phase. Remember how horrid some of the Chris Bangle-era cars appeared when new, and how good a 5-Series M Sport of his looks now? It's beyond unlikely the X7 will ever have its day aesthetically, but let's not rule it out.
Nope, BMW's worst moment is surely not making this M8 in the '90s. There was a concept—one pushing 550hp when Ferrari's contemporary V12s couldn't make 500hp—and it looked incredible. But it didn't make a motor-show stand, never mind production. You can thank the decade's recession for its no-show. Is it just us, or would this be a more appealing proposition than today's slightly lardy M8?
What's BMW's most surprising moment?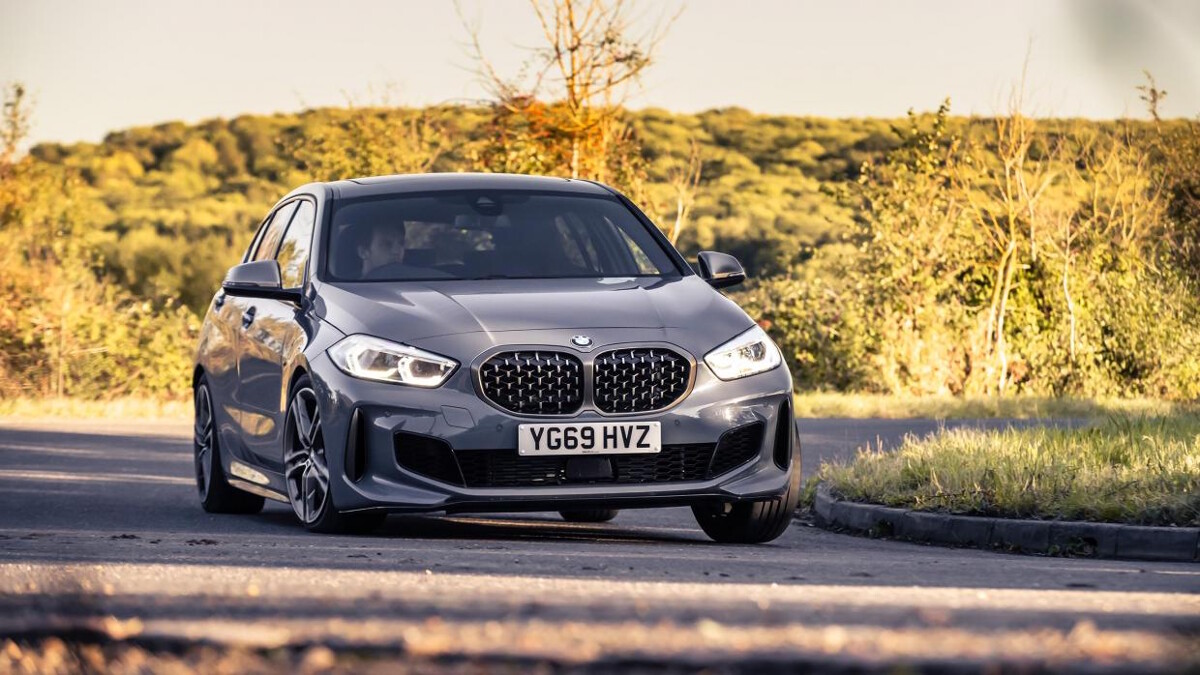 Its recent foray into front-wheel drive. Especially given its classic ad campaigns that pilloried rival carmakers for producing front-driven sedans when—clearly—the driver's choice is rear-drive.
Oddly enough, people only seem to have got their knickers in a twist with the arrival of the latest 1-Series (rather than the handful of MPVs and SUVs before it), and specifically the M135i hot hatch, which has a part-time four-wheel-drive system. Bear in mind the previous M135i was fun, but no more fun than FWD foes from Honda once you'd stopped making mischief on a wet roundabout.
Truth is, a survey of old, rear-wheel-drive 1-Series owners proved just how few of them neither knew nor cared that their car was mildly more capable of oversteer than a Focus or a Golf. And in diddly 116d form, it pretty much wasn't.
ADVERTISEMENT - CONTINUE READING BELOW ↓
What's the best concept BMW has built?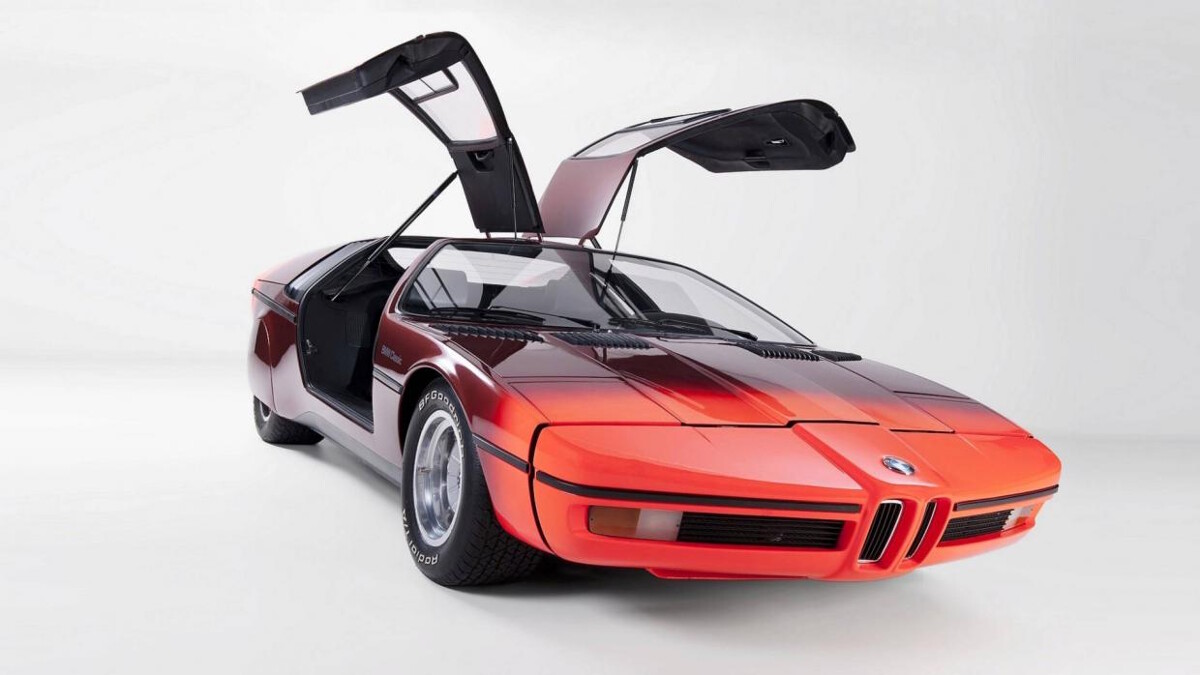 The 1972 BMW Turbo was the company's first concept. And potentially also its best.
It doesn't take a degree in automotive design to realize this jaunty, two-tone wedge previewed the first ever M Division product, the legendary BMW M1. It's actually slower, using a 2.0-liter four-cylinder engine nabbed from the 2002 Turbo. But it's mounted behind driver and passenger, just like the M1's 3.5-liter straight-six was. The concept's pop-up lights made production, but its gullwing doors sadly didn't.
That said, the Turbo previews so much more than a limited-run supercar. Its name is one clue: Here's a sports car utilizing the kind of downsized turbocharged engine that's almost consumed the genre. It also looked ahead to a future of impact protection being integrated into a car, rather than taking the form of bulbous bumpers tacked on the front and back. And there's even a system that senses how far cars in front are to audibly warn its driver to brake if they're too close. A precursor to clever cruise-control systems, and a cure for tailgating BMW drivers seemingly way ahead of its time...
Tell me an interesting fact about BMW.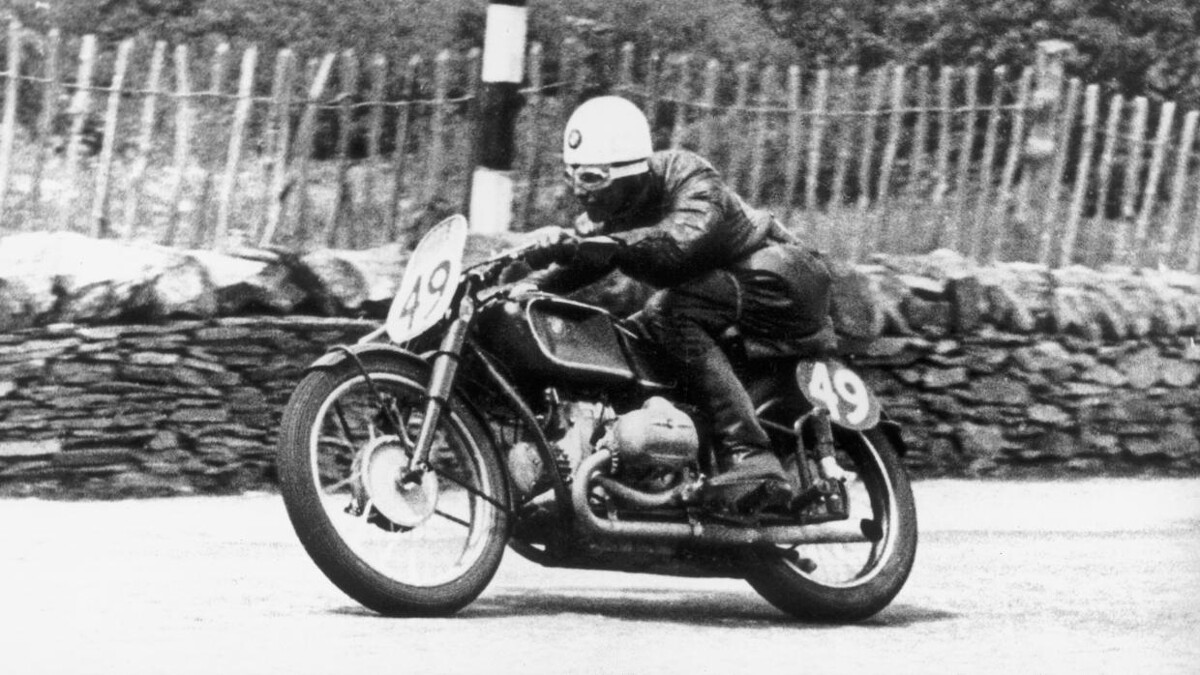 If you refer to one of the company's cars as a 'Beemer,' you're apparently incorrect. That nickname dates back to the '30s when Georg Meier (pictured) became the first non-British rider to win the Senior race of the Isle of Man TT. His bike was quickly nicknamed 'Beemer' much like BSA's machines had become 'Beezers.'
But while you've a bunch of excitable Manxmen to thank for the one of the best-known nicknames in the game, the correct way to informally address a four-wheeled BMW is 'Bimmer,' we're told. The name was propelled into popular culture by an American magazine in the '70s.
ADVERTISEMENT - CONTINUE READING BELOW ↓
Unless you live in China, where the rules change again. There, you had better go with 'Bao-ma' (pronounced 'bowmer'), or 'precious horse'. We'd argue it's not applicable if you're referring to the Chinese-market X1 Long Wheelbase, then.
NOTE: This article first appeared on TopGear.com. Minor edits have been made.