1) 1988: BMW M3 Evolution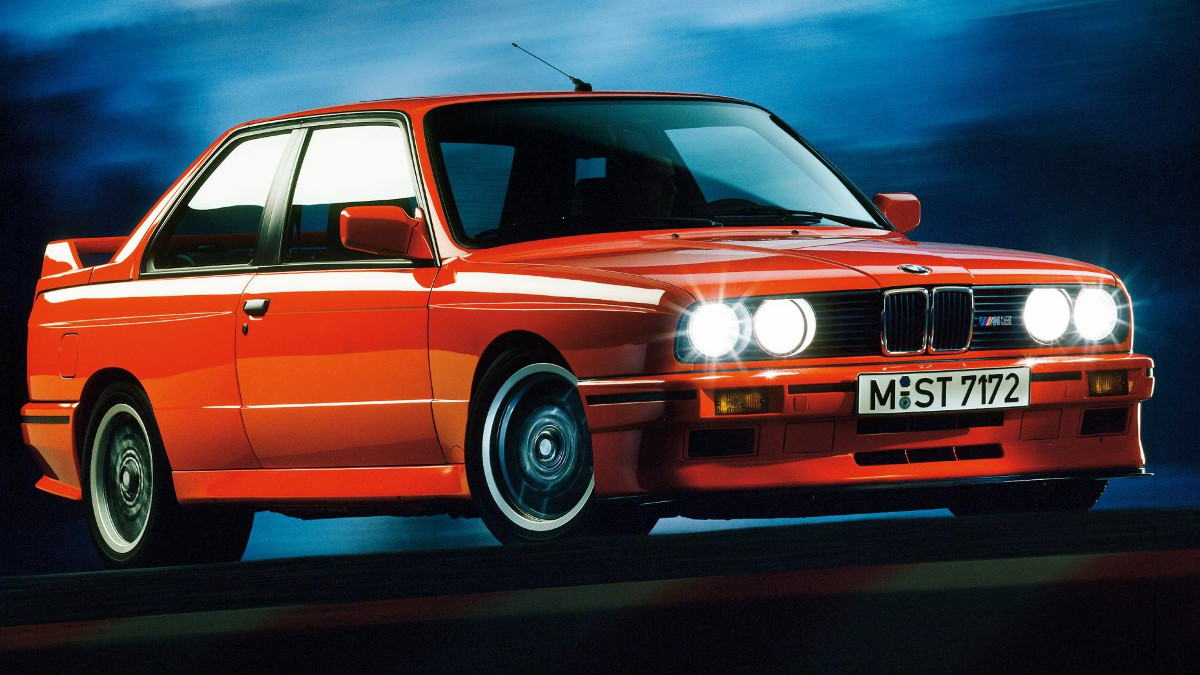 You all know how great the first-generation BMW M3 was. Is. To this day, it remains arguably the high-water mark for the small sports-sedan concept, but be warned: Embarking on this as a conversational subject is guaranteed to win you exactly zero friends at the pub.
In '88, though, BMW decided to make it even better, by upping the power of the 2.3-liter four-pot to 220hp, then adding larger wheels, thinner rear and side glass, a lighter trunk lid, and new front and rear spoilers. Pointy.
2) 1990: BMW M3 Sport Evolution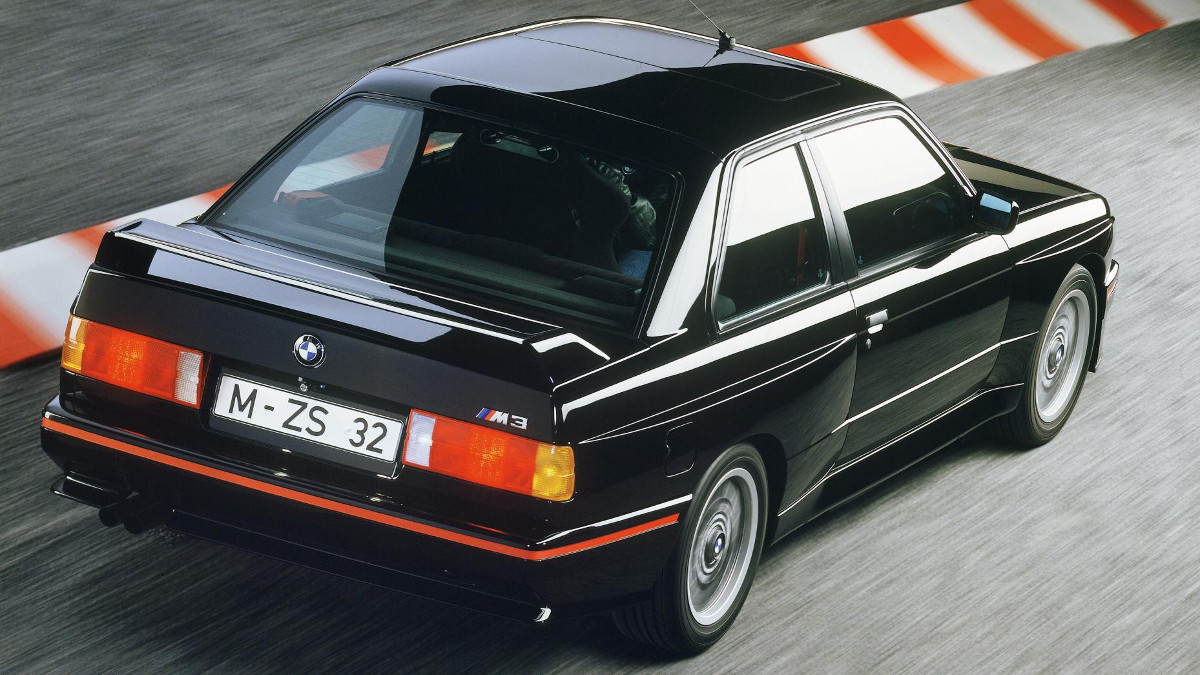 Continue reading below ↓
Recommended Videos
This is the daddy of the E30 M3 generation, featuring as it did a larger version of that four-cylinder engine, bored out from 2.3 to 2.5 liters and producing 238hp. Essentially, BMW turned the M3 into a road-going touring car.
Then there's the not-so-small matter of the adjustable front splitter and rear wing, along with a smaller fuel tank (for weight saving) and an overall suspension drop of 10mm.
Just 600 were made in total. And you will want one in any dream car collection you devise.
3) 1995: BMW M3 GT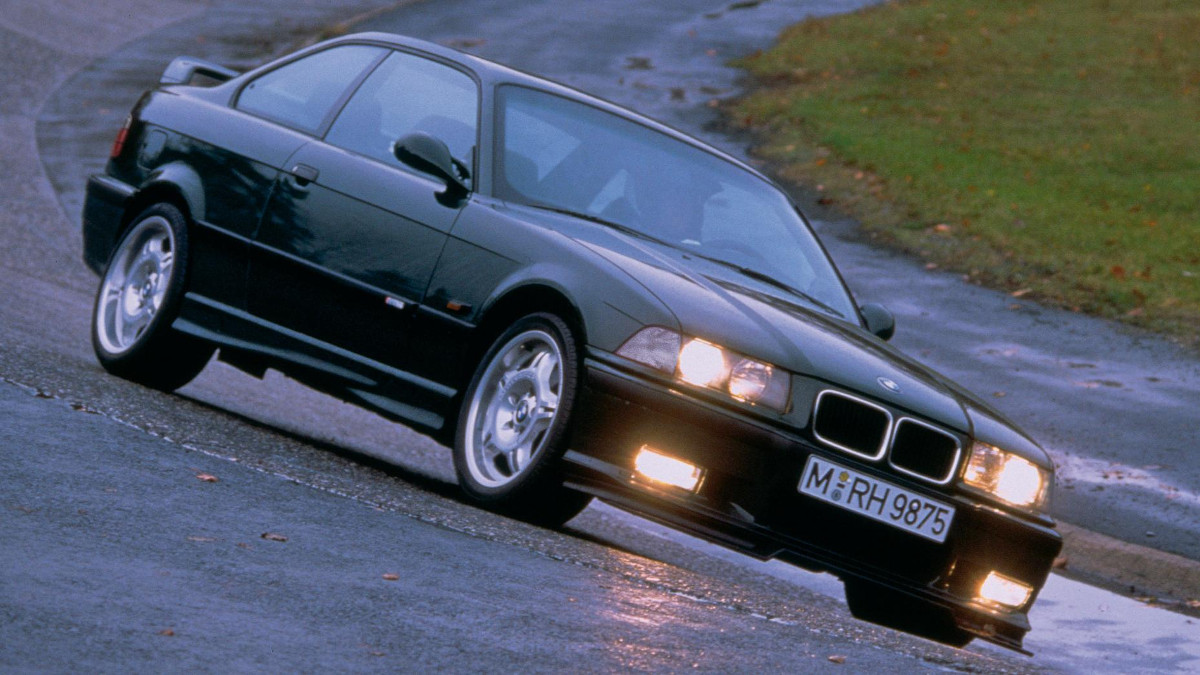 Yes, the E36 M3 is the one considered by purists to have lost the magic of the original, yadda yadda...whatever. True, it might not have had the touring-car-stuffed-into-a-road-car-body feel of the first, but it was still a 300hp car capable of 250kph and many skids.
The 'standard' M3s came in 3.0-liter then 3.2-liter 'Evo' versions, but just before the Evo, a GT version appeared. It got an adjustable front splitter, a new rear wing, aluminum doors, stiffer suspension, and a few engine tricks to raise the 3.0-liter straight-six's power to 295hp.
Future classic? Quite possibly.
4) 1993: BMW M3 GT-R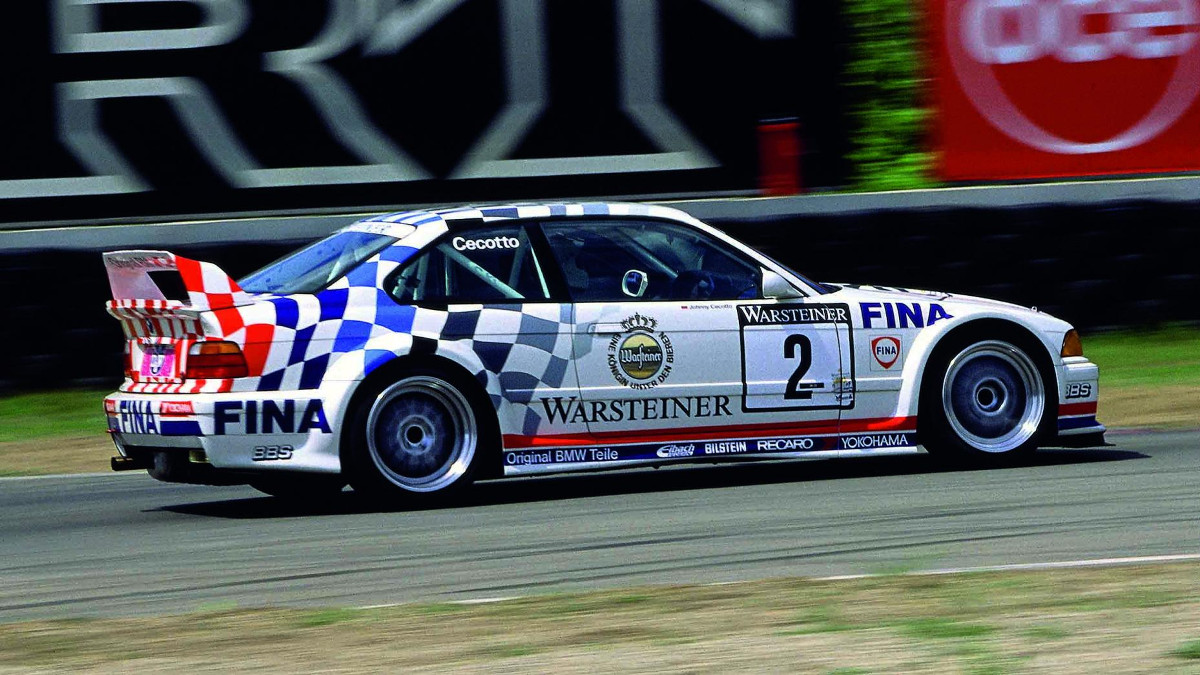 Reportedly, BMW made a handful of these for homologation (same story for the fabled E36 'Lightweight' M3s), but proper info is hard to come by. Apparently, they had 300hp, too. Here's the racing version. Sweet.
5) 2000: BMW M3 Touring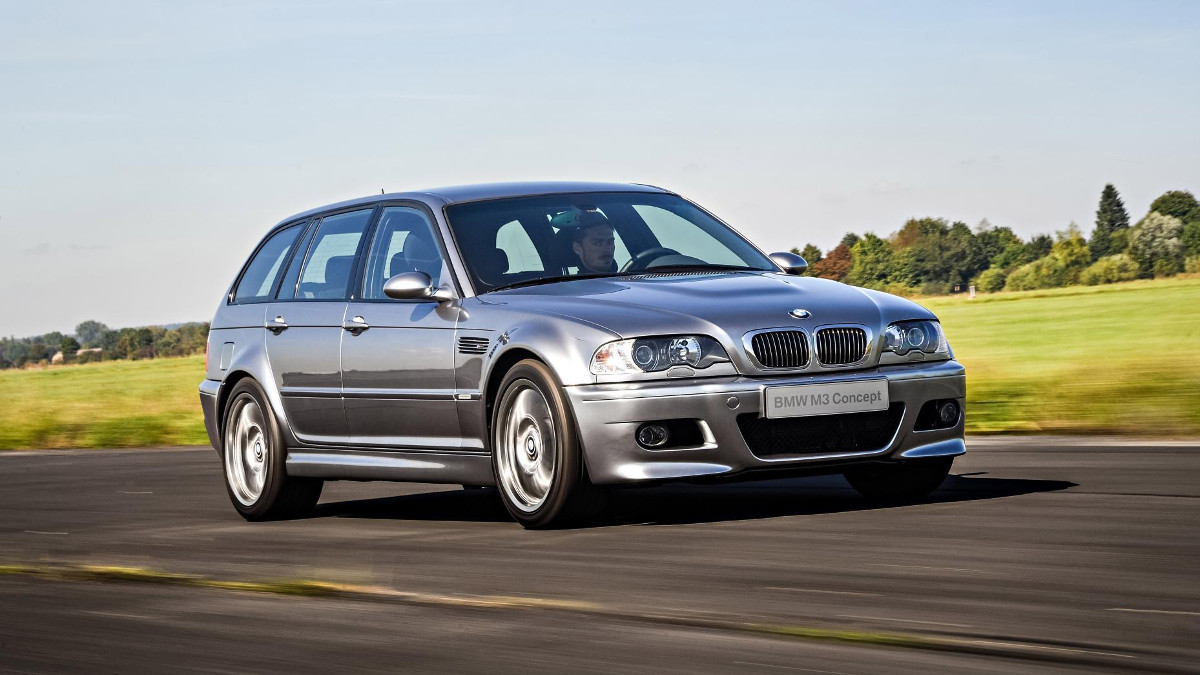 Okay, so technically, this counts as a special edition. It never saw production and only one ever existed, but it is 'special.' It was built as a prototype by BMW to assess whether an E46 M3 wagon was feasible.
It was, unsurprisingly, feasible, requiring little modification to the regular E46 M3 production line to accommodate it. It's still not too late for this, BMW...
6) 2001: BMW M3 GTR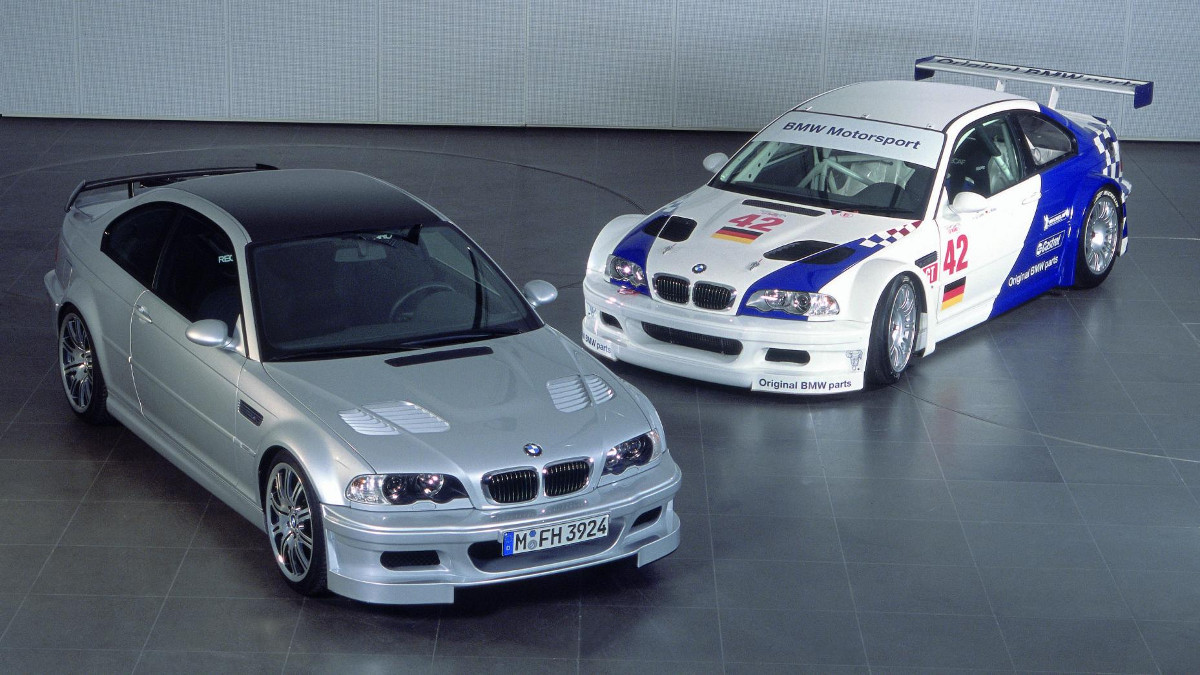 The car on the left was a result of the car on the right. And it's significant, because the car on the left is—officially—the first ever M3 to pack a V8.
Built to satisfy homologation rules so the racer could, um, race, the road car got a stiffer, sportier chassis setup, optimized aero, CFRP panels, and a lightweight interior. Oh, and 380hp.
7) 2003: BMW M3 CSL
The E46-generation M3 was, of course, the third generation to wear the M3 badge. It came as standard with a 3.2-liter engine producing 343hp, and could sprint from 0-100kph in 5.2sec. All nice and lovely.
But in 2003, BMW decided to resurrect the 'CSL' nameplate to make it nicer and lovelier. Yep, the E46 M3 CSL is one of the greats, with more power from that 3.2-liter straight-six (360hp), and many lightweight body panels to strip the fat.
The roof, center console, and door panels were all constructed using CFRP. There was a lighter, thinner rear window, and the aircon and stereo were junked.
As a result, BMW's test runs at the Nürburgring returned a time of 7min 50sec. All 1,383 CSLs were sold within months. Find one, drive it once, then store it for all time in a hermetically sealed box.
8) 2005: BMW M3 CS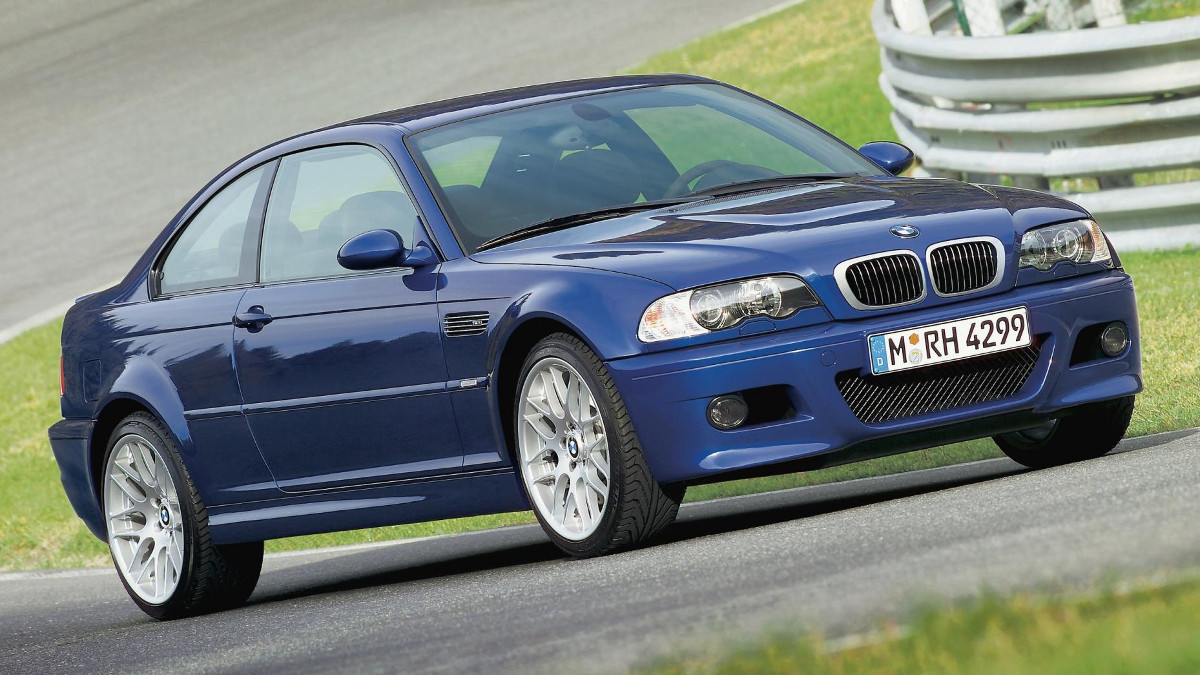 Arriving a short time after that CSL was a sort-of CSL-Light. This car featured some of the CSL's elements: gorgeous BBS alloys, a quicker steering rack, the same spring rates, the 'M-Track' mode function, bigger brakes, and some alcantara inside.
It didn't feature the same engine upgrade, but with 338hp, it was still fearsome enough.
9) 2010: BMW M3 GTS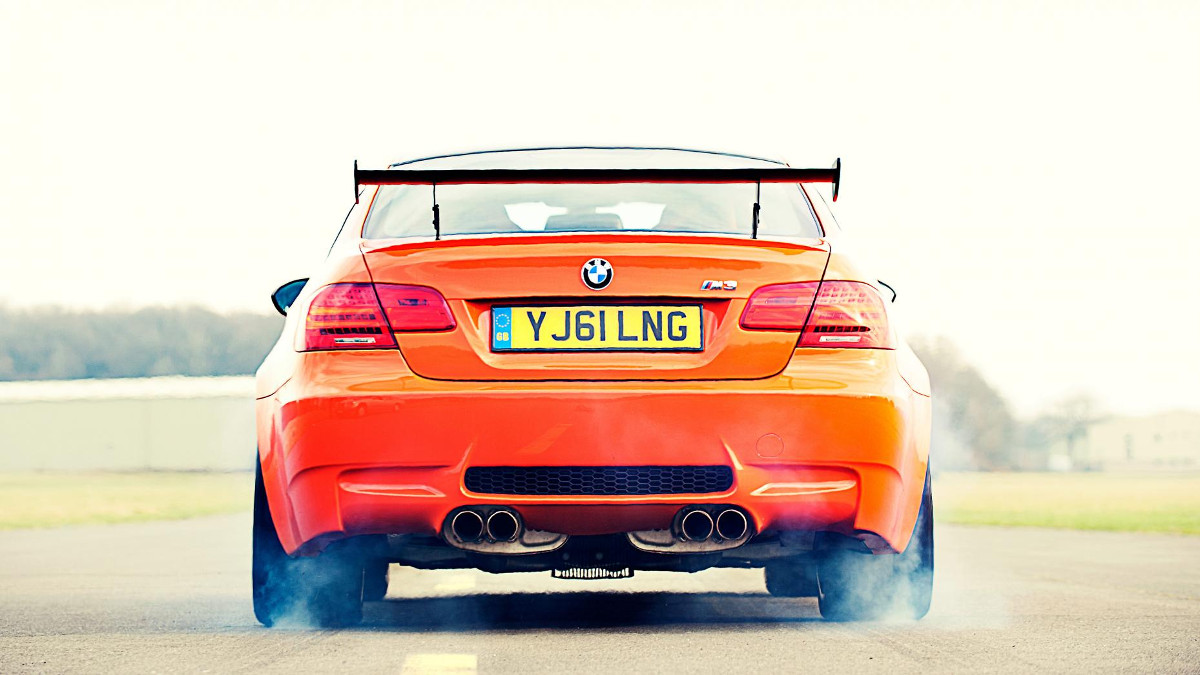 For the fourth-generation M3, the E92, out went the straight–six and in came a V8 for the first (proper) time in an M3. You'll recall the E46 GTR was built in a limited run, packing a V8. But that's as rare as they come.
In 2010, and following numerous customer requests, BMW rolled out the harder, hand-built GTS version. It featured a carbon-fiber roof, titanium exhaust silencers, a lightweight center console, and door linings. It also didn't feature any rear seats, air-conditioning, or music-listening facilities.
All the better, then, to hear that enlarged, more powerful 450hp 4.4-liter V8 (up from 414hp and 4.0 liters) sing. The suspension was upgraded, as were the brakes, and it got revised traction control and 19-inch light alloy M wheels. Also, it was quite orange.
Just 135 were built in total.
10) 2011: BMW M3 Pickup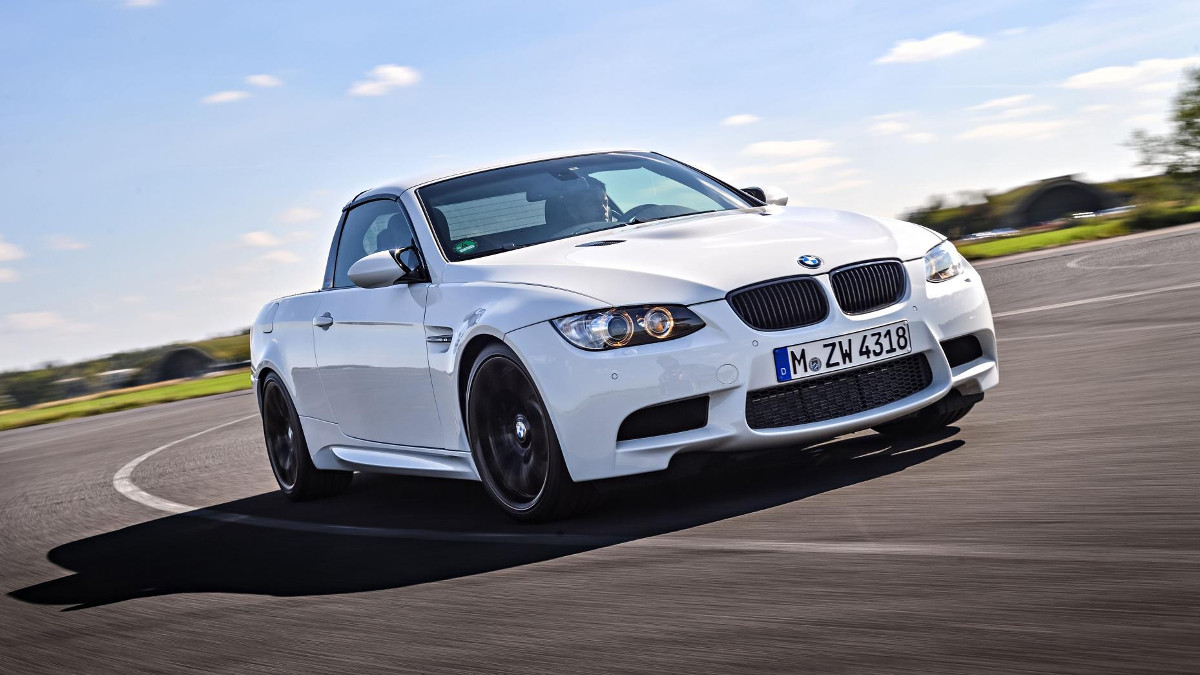 Again, technically a special edition, but only one was built—to replace BMW's E30 Pickup, which had been in service at that time for over a quarter of a century, and was beginning to show quite serious signs of age. A new one was therefore needed. Enter the not-an-April-Fool's-joke E92 M3 Pickup.
It had 414hp up front, a 450kg payload at the back, and limited traction. Lairy to drive, but quite cool.
11) 2011: BMW M3 CRT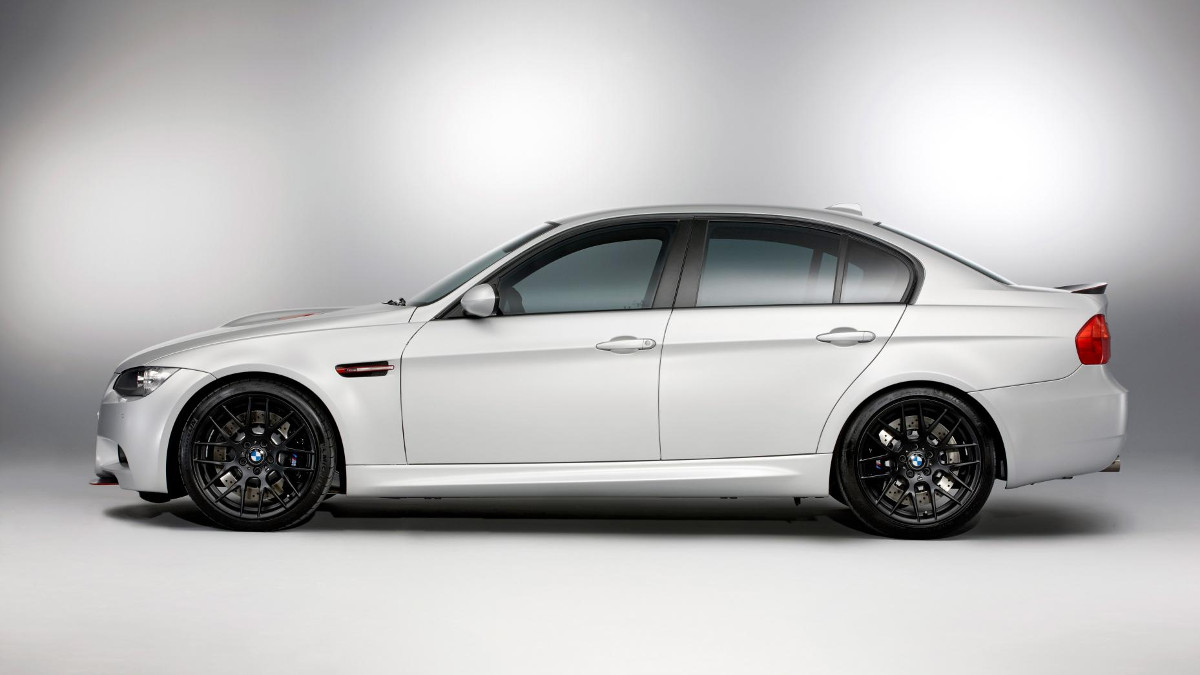 Like the GTS, this was also a lightweight special edition. It was some 70kg lighter than the standard M3 sedan on which it sat, and utilized BMW's expertise in carbon-fiber tech—which would later come to full fruition in the i3 and the i8.
So, you got a CFRP hood and rear spoiler, and a CFRP air-channeling element inside the front apron. Then there were the seats, made from CFRP layers wrapped around a recycled-paper honeycomb with an extra carbon layer. There was special soundproofing, a titanium exhaust, and the same 450hp 4.4-liter V8 from the earlier GTS.
Nil to 100kph? Just 4.4sec, half a second down on the standard four-door M3, and a 290kph top speed. Just 67 were built. In Germany.
12) 2012: BMW DTM Champion Edition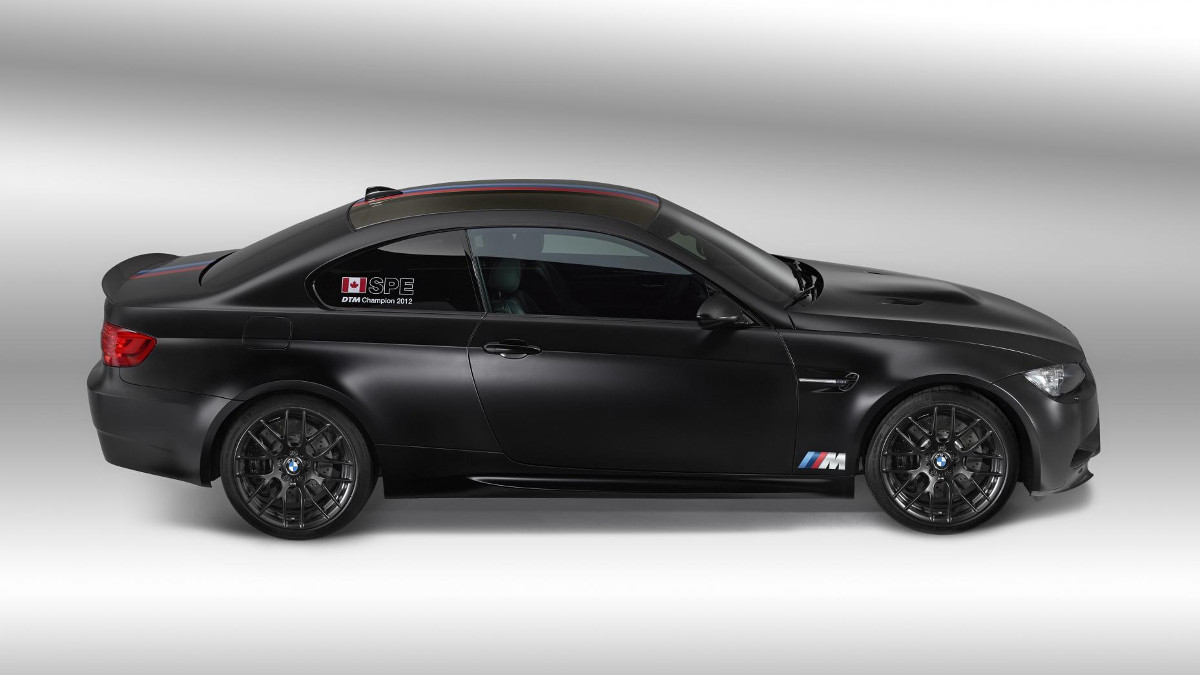 In 2012, BMW returned to DTM after a 19-year break and managed to win drivers', team, and manufacturers' titles to fill its Munich trophy cabinet. Not a bad haul.
To celebrate the effort, the carmaker announced this, the DTM Champion Edition. It was based on the E92 Competition Pack M3, so came with a 10mm lower ride height, a new Sport setting on the dampers, and a reprogrammed ESP system. For this Vader-spec DTM version, you also got carbon flaps and gurney, darker chrome accents, wheels that match the paint, and also bits of livery—including an M strip over the carbon-fiber roof—dotted around the car.
13) 2016: BMW M3 Competition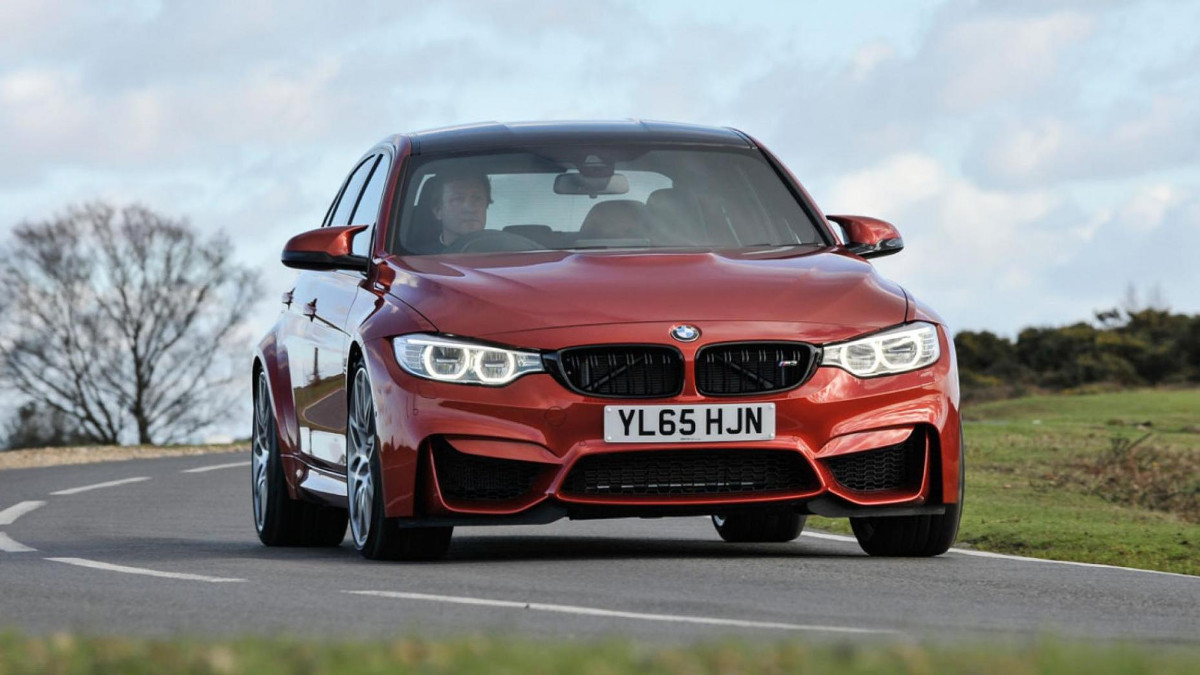 And so we come to the modern M3, which, of course, is a moniker only available for the sedan (the M3 Coupe is now the M4, which we'll come to shortly).
This one gets an extra 19hp (for a total of 444hp) from that turbocharged 3.0-liter straight-six, new springs, dampers, anti-roll bars at both front and rear, and reconfigured driving modes on the adaptive suspension. And a new diff setting.
14) 2016: BMW M3 '30 Jahre'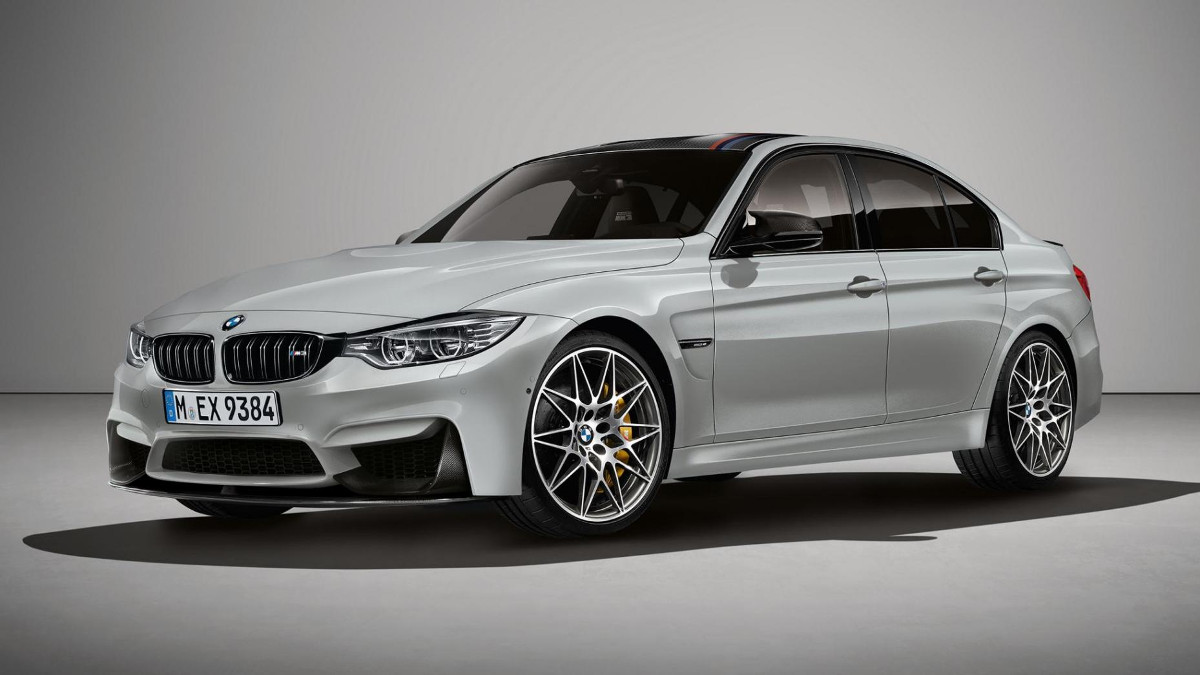 Essentially a Competition Pack M3 with the exterior and interior bedecked in carbon trim. The seats benefit from BMW's finest Merino leather—here in black with blue inserts and embroidered logos aplenty. Plus, there's a massive amount of kit you'd normally have to pay extra for—adaptive LED headlights, a fancy stereo, and much besides. All 30 Jahres came with the DCT 'box, too (and 444hp as in the CP). Only 500 were planned.
Confused, much?
15) 2016: BMW M4 GTS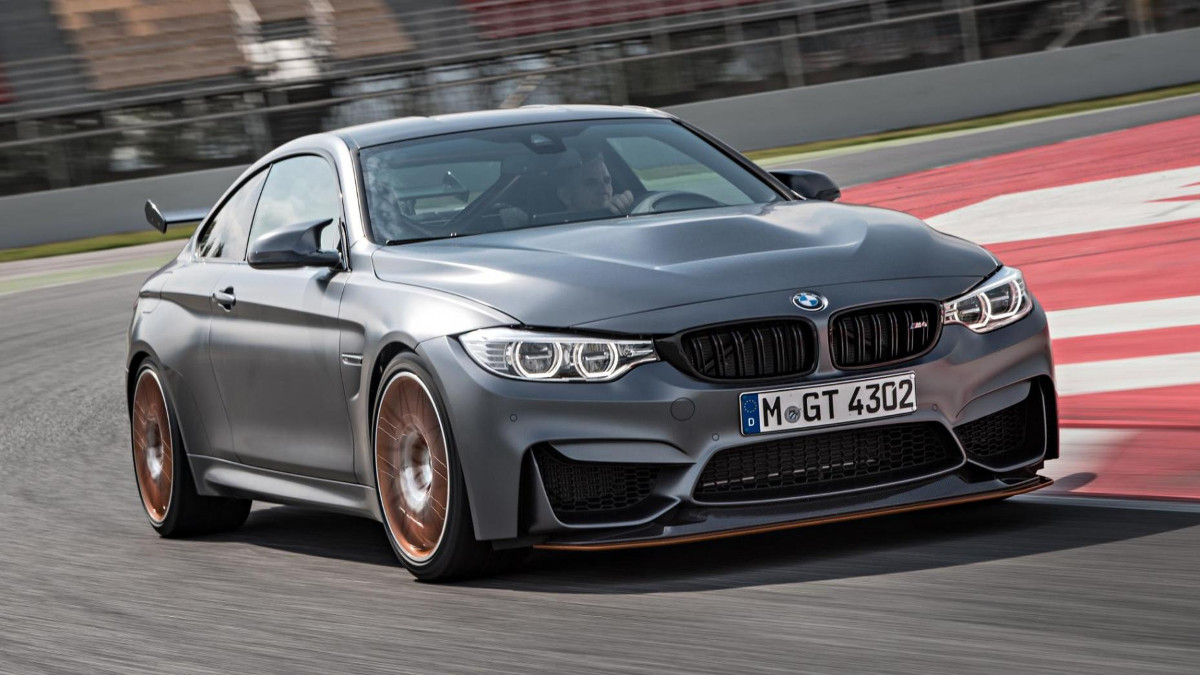 That's more like it. The new M3 Coupe is now the M4, and the hardest one is this GTS. It gets an uprated turbo-sixer, using water injection to produce 493hp—up 68hp on the standard M4—along with a raft of aero and carbon components. And wheels.
There's a carbon front splitter and a big rear spoiler that's adjustable through three heights. No back seats here, and the front two replaced with carbon-fiber buckets. The thinner front doors even get 911 GT3-style pull straps in place of handles inside. The curb weight of the M4 GTS now stands at 1,510kg, a 62kg drop on standard.
Want some stats? Zero to 100kph takes 3.8sec, while the top speed is now 305kph, up from a limited 250kph. The obligatory 'Ring time is 7min 28sec: a quite staggering 24sec quicker than a regular M4, and the same as Walter Rohrl's time in a Porsche Carrera GT.
16) 2016: BMW M4 Competition Sport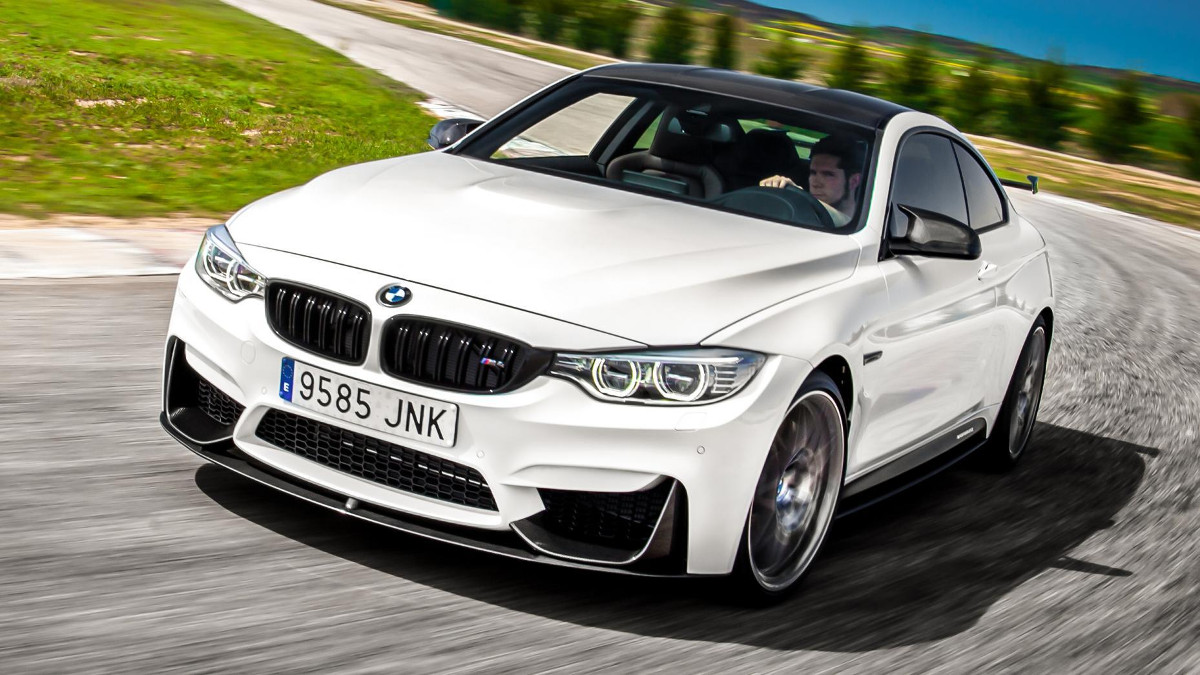 Meet the Spain-only CS: 444hp (same as the Competition Pack) at 7,000rpm, and a healthy 450Nm of torque. It'll go from 0-100kph in 4sec flat, which is just 0.2sec down on the M4 GTS, and top out at a limited 280kph (down 26kph on the GTS, too).
There are new side skirts, a new rear diffuser, CFRP mirror housings, a high gloss finish to the kidney grille and side moldings, and of course, a monster, carbon fiber rear wing. And new seats. And CFRP trim on the inside. And a numbered plaque. Only 60 were planned.
17) 2016: BMW M4 DTM Champion Edition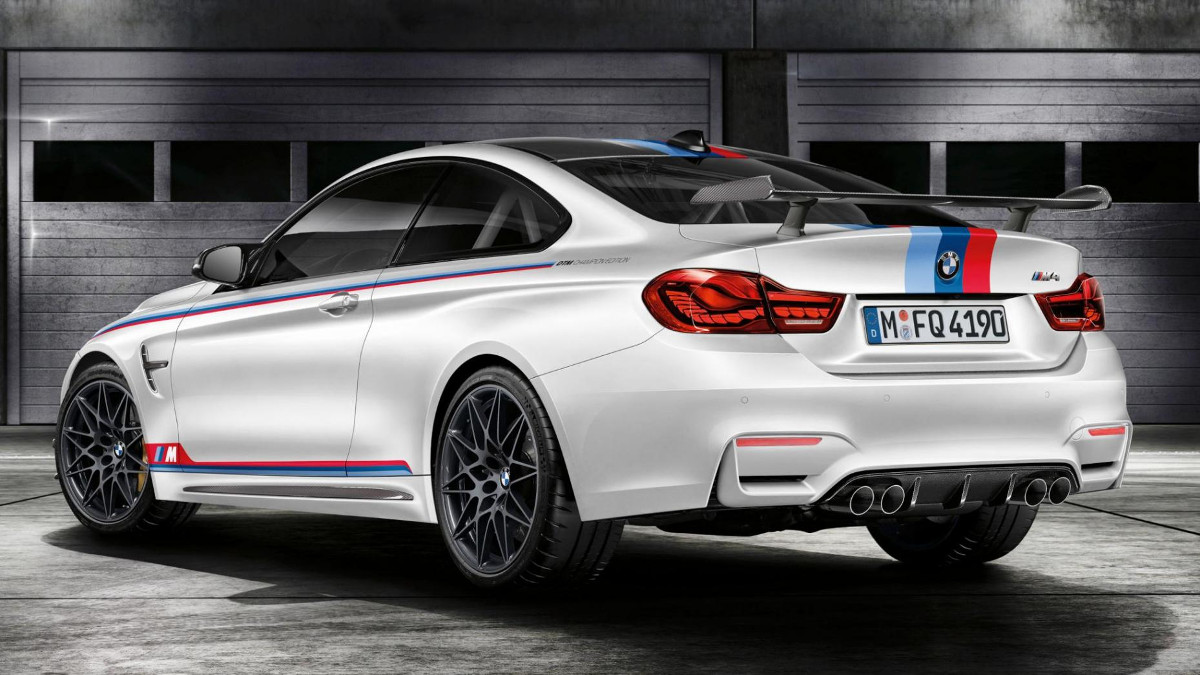 Just like its E92 big brother did, this special edition celebrates BMW's 2016 DTM win. And, basically, it's a GTS in different stripes.
So in comes the water-injected, 493hp straight-six, a carbon hood, roof, and rear diffuser, and aforementioned stripes. Oh, and a 0-100kph time of 3.8sec. Just 200 are being built.
18) 2017: BMW M4 CS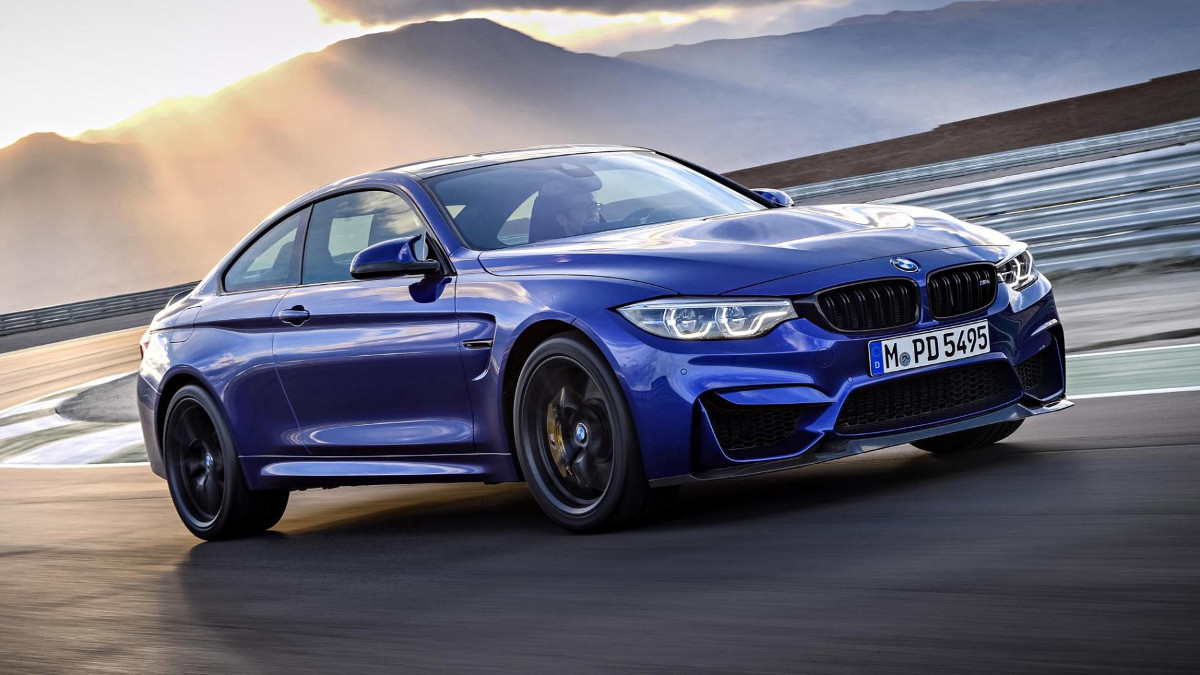 One of the more recent entrants onto this list effectively plugs the gap between the M4 Competition Pack and the M4 GTS. The standard M4's 3.0-liter turbo-six has been wound up to 454hp, a rise of around 30hp over standard (or 10hp over the Competition). Mated exclusively to the seven-speed paddle-shift gearbox – no manual here—it'll allow you to do 0-100kph in a scant 3.9sec. And yes, it's still rear-wheel-drive.
The top speed is curtailed by M Division's higher 280kph limiter. Though with a claimed 14.3km/L and 197g/km of CO2, it's actually the greenest M4 yet, too. We can sense how much you care.
The CS borrows aluminum suspension components from the Competition Package, and gets standard Adaptive M Suspension, with its own, more focused tune. The result is a 7min 38sec Nürburging lap time, which is as quick as a Lexus LFA.
There are exclusive M4 CS tunes of the steering and stability-control systems. You also get super-sticky Michelin Cup tires as standard, a GTS-inspired carbon hood (less weight, obvs), and a unique aero profile for the CS, which includes a carbon gurney flap on the rear spoiler.
19) 2018: BMW M4 Convertible '30 Jahre'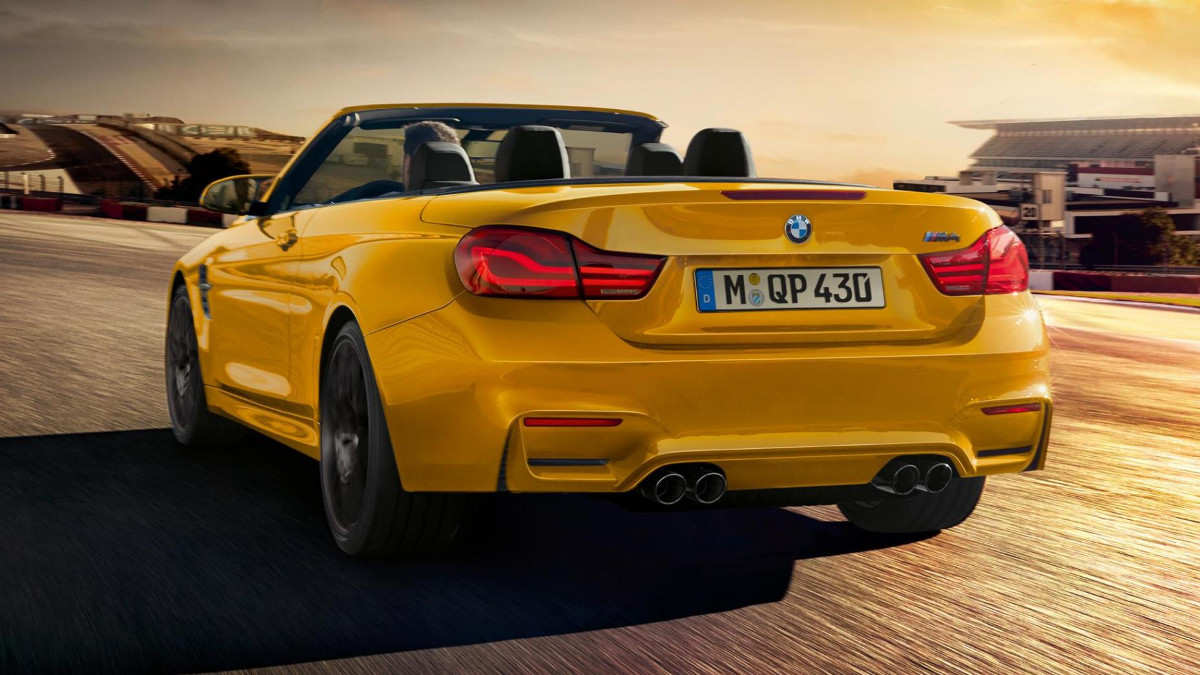 It's basically an M4 cabrio that gets the Competition Pack. So, there's an additional 20-odd horsepower over the standard M4 open-top—it's now on 444hp—along with an M Sport exhaust, adaptive M suspension with a SPORT mode (caps lock intended), and "extremely sporty" iterations of the DSC and M diff. So it's pointier, too. No word on speed/acceleration, but the regular M4 sprints to 100kph in 4.6sec and tops out at 250kph.
Outside, you get a nod to that E30 with the choice of a 'Macao Blue' body color. But you don't want that—you want this color, dubbed 'Mandarin II uni.' It's reminiscent of the mighty E36 M3 Convertible's lurid Dakar Yellow hue. (Yes, the E36 is mighty. End of.)
NOTE: This article first appeared on TopGear.com. Minor edits have been made.