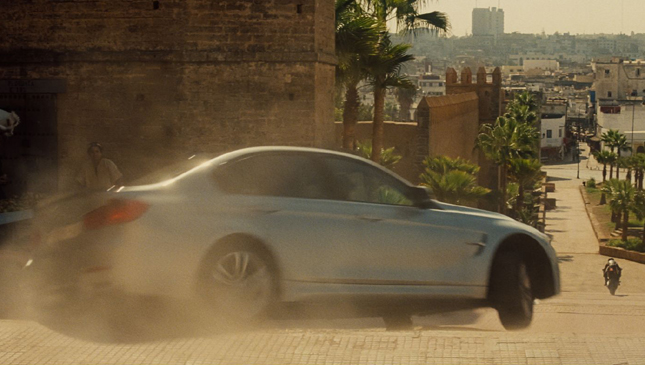 Cars have always played starring roles in many Hollywood films. Films like Fast And The Furious, Gone In 60 Seconds, The Italian Job and James Bond won't be complete without cool automobiles being driven by the lead characters. Even the Twilight saga just had to have a few Volvos thrown into the mix, if only to add a cool factor.
Now, BMW makes an appearance once again on the big screen, this time in Mission: Impossible - Rogue Nation. Starring Tom Cruise, Jeremy Renner, Simon Pegg, Vhing Rhames, Alec Baldwin, Sean Harris and Rebecca Ferguson, the latest installment of the spy film franchise features two of the hottest BMW models today: the new M3 and the Motorrad S 1000 RR.
The film, as with all of the Mission: Impossible movies in the past, was shot in various locations around the world. It is a mix of high-flying and breathtaking stunt scenes, cool gadget showcases, and, of course, on-the-edge driving and car-chase scenes. And what better way to show the fifth-generation M3's capabilities than through these thrilling car clips!
ADVERTISEMENT - CONTINUE READING BELOW ↓
The high-speed action showcases the power and handling prowess of both the M3 and the Motorrad S 1000 RR. After all, BMWs aren't called the "Ultimate Driving Machines" for nothing.
Apart from the cars, BMW will likewise be showing off its latest technology called BMW ConnectedDrive. This technology features such driver aids as camera and safety assistance systems that make driving much easier and safer. This feature not only makes Tom Cruise and his Impossible Mission Force (IMF) team look cool, it also keeps them connected to the car and their environment.
This is the second time BMW will be starring alongside the IMF team. The first time was in the 2011 box-office hit Mission: Impossible - Ghost Protocol, where the futuristic i8 hybrid sports car was shown to the world for the first time.
Mission: Impossible - Rogue Nation will be shown later this year. In the meantime, check out the trailer below.
ADVERTISEMENT - CONTINUE READING BELOW ↓
Recommended Videos
If you're viewing this on a mobile device and can't see the video, please click here.