When your business is built on brakes and you're already a market leader, it can be difficult to remain in the news and attract attention. Brembo managed it more than 25 years ago when it introduced the red caliper, but since then, it has gone about its business rather quietly and effectively.
Well, quiet its Geneva collection was not. The nine designs are all inspired by fashion, design, and art, and provide what Brembo describes as "a journey of provocations, chromatic suggestions and graphic textures." Riiiight.
They won't go into production, but who's to say you couldn't emulate your favorite at home? A word from us—please don't emulate the leopard print. Do click on for more colorful brakey goodness, though...
Metallic paint not enough on your shiny new motor?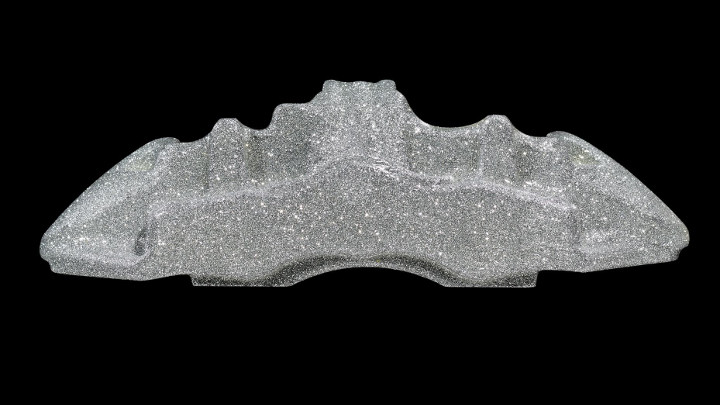 Expect to see these glitter calipers on a celebrity-spec Range Rover soon enough.
ADVERTISEMENT - CONTINUE READING BELOW ↓
This collection isn't just for lovers of bling and all things chintz.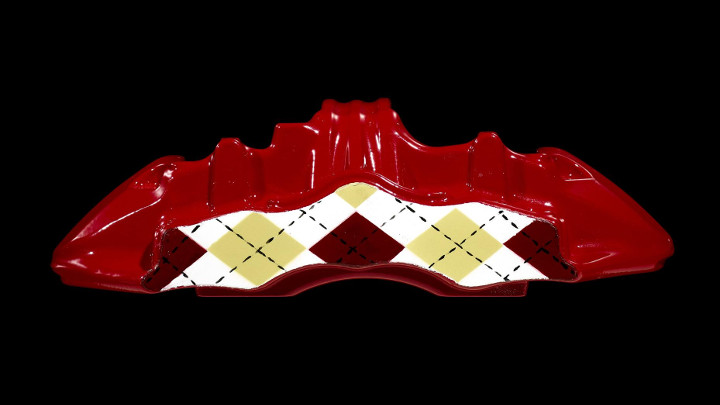 For those who want a look with a bit more heritage, there's the argyle caliper. The old chaps down at the golf club will be beside themselves with jealousy.
If something is Instagram-worthy these days, you can be pretty certain there'll be camo involved somewhere.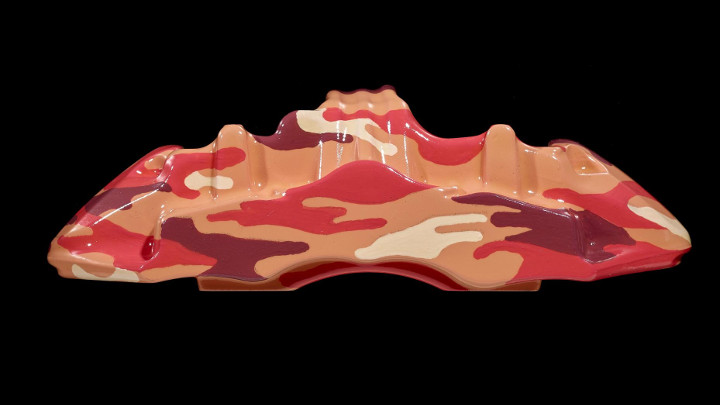 Brembo says this is painted in the color of the year—Living Coral—for if you ever want to hide these at the bottom of the Great Barrier Reef.
Got yourself a brand-new performance EV and want to show off its sporty but green credentials?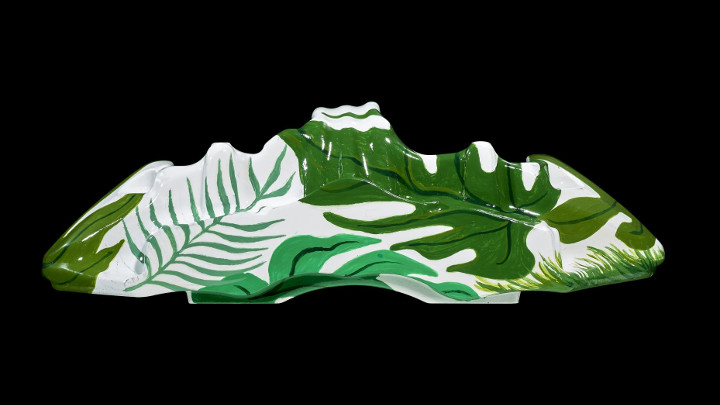 The nature caliper is for you, friend.
This vintage caliper is inspired by the shapes of the '70s.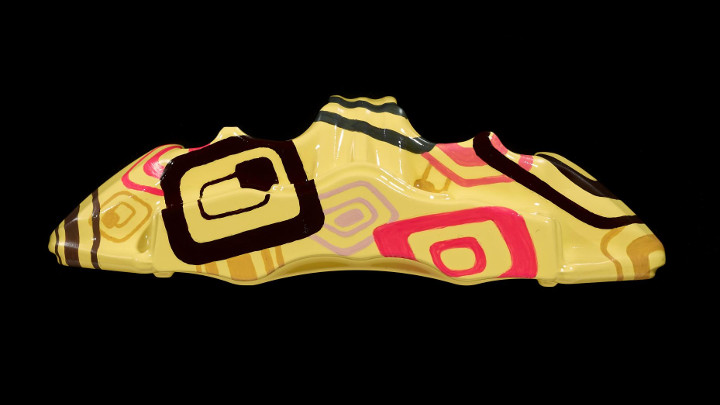 ADVERTISEMENT - CONTINUE READING BELOW ↓
Pretty sure there were tablecloths that looked like this.
Fancy yourself as a DIY tattooist?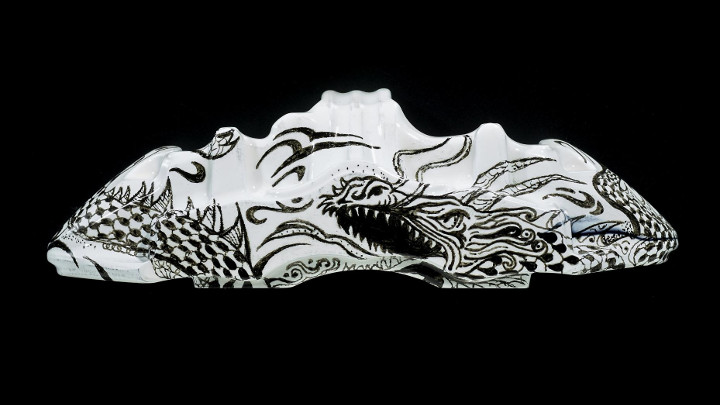 Practicing on your brake calipers rather than your own skin might be less permanent, but we'd wager it'd be no less embarrassing.
This one's nspired by the fluorescent rave scene of the '90s and street artists of the same era.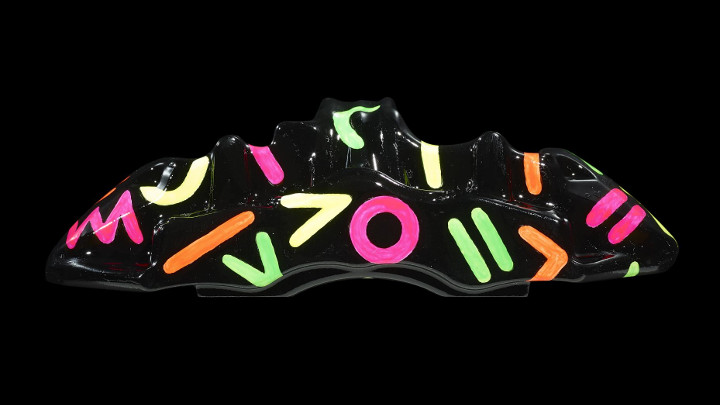 Meet the licorice allsorts caliper (not its official name).
The best of the bunch?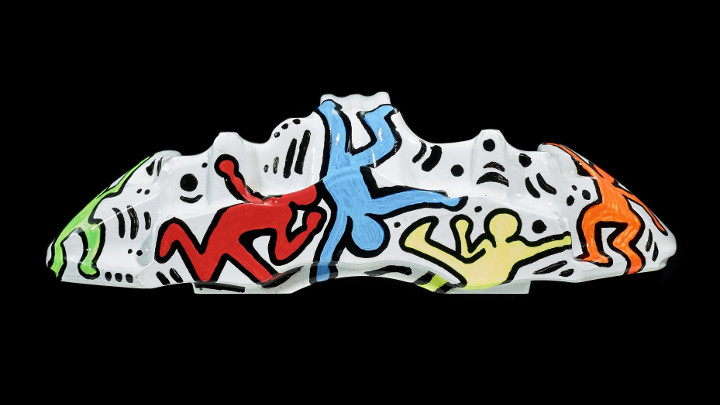 This Keith Haring-esque design replicates the iconic artist's pop art style. Who knew a brake caliper could be the perfect canvas?
NOTE: This article first appeared on TopGear.com. Minor edits have been made.