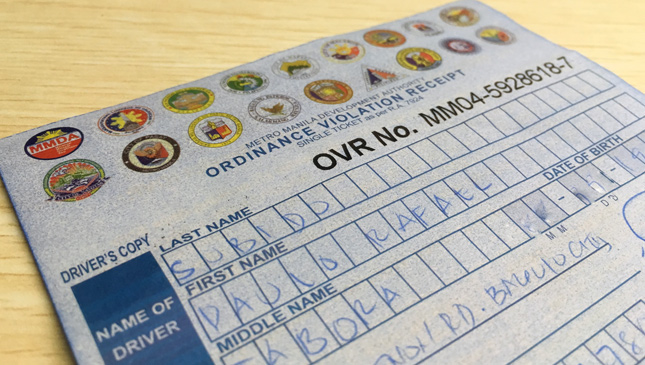 The number coding scheme, otherwise known as the Unified Vehicular Volume Reduction Program (UVVRP), cannot be escaped. On Monday, cars with plate numbers that end in 1 and 2 are coded; Tuesday is for 3 and 4; Wednesday is for 5 and 6; and so on. Coding hours are from 7am to 8pm now. There are no more windows in between.
ADVERTISEMENT - CONTINUE READING BELOW ↓
I was issued a ticket for violating the number coding scheme the other day, and I only have myself to blame. Had I known that traffic was going to be that bad, check out some of the photos of the chaos from this week here, I would have given myself a bit more leeway. A trip from Katipunan to Mandaluyong normally only takes an hour, on a bad day. But as I watched the clock getting closer and closer to 7am, and with me not even halfway to my destination yet, I had a sinking feeling and knew that I should have given myself two hours to make the trip instead.
ADVERTISEMENT - CONTINUE READING BELOW ↓
Recommended Videos
Sure enough, at 7:05am, I was flagged down by an MMDA officer. I motioned to my wristwatch, hoping he would wave me along, but had no such luck. In hindsight, it must have looked pretty silly, and I feel pretty stupid for even thinking I would escape a ticket just by touching my wristwatch.
ADVERTISEMENT - CONTINUE READING BELOW ↓
"Traffic," was all I could say to the MMDA officer, even if he didn't even ask me anything. I just handed him my license, and he immediately started noting down the details. "Don't pay the fine today," he said. He instructed me to hold on to my ticket in case I get pulled over by another MMDA officer later in the day. You can keep your license, he said. And that was that.
In case you didn't know, the fine for a coding violation is P300, and can be paid at any Metrobank branch, SM Payment Center, or Bayad Center. Do this within seven days. If you don't pay up, an alarm will appear when you renew your license.
When pulled over, please DO NOT...
1) Panic
Maybe it's just me, but whenever an HPG or MMDA officer even glances in my direction, I become extremely nervous. Just chill out, man.
ADVERTISEMENT - CONTINUE READING BELOW ↓
2) Name drop
Admit that you broke the rules. You may be a friend of a friend of somebody with influence, but these officers are just doing their jobs. Don't be an asshole is what I'm saying.
3) Bribe
C'mon, guys. Don't even think about doing it. Don't play a part in perpetuating corruption. It takes two people for this practice to even take place. In this day and age, we don't need it.
4) Argue
Just be nice. Admit that you are at fault already. Nobody forced you to get into your coded car to drive around the Metro.
5) Delay
Mr. MMDA officer has to keep his eye out for other lawbreakers, and you have to get to your destination. Just get moving as soon as possible. But be pleasant. The stress levels on the road are so high already.
So, what vehicles are exempted from the UVVRP? Here's the list from the MMDA website:
ADVERTISEMENT - CONTINUE READING BELOW ↓
-Ambulances, fire trucks, police cars, and military vehicles
-Vehicles commandeered by the government or medical practitioner to respond to an emergency
-Vehicles carrying people in need of medical attention
-Diplomatic vehicles
-Government vehicles
-MMDA tow trucks
-Vehicles carrying relief goods-
Official and marked media vehicles
These vehicles below may apply for exemption:
-School buses or company shuttles
-Emergency care doctors
-Owned by PWDs
-Vehicles that transport perishable goods
-Accredited Department of Tourism vehicles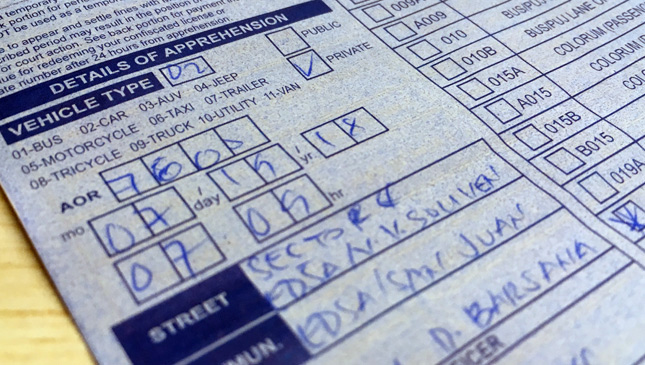 ADVERTISEMENT - CONTINUE READING BELOW ↓