One of the best love stories I know involves a soldier, a doctor, and a make-believe war in a make-believe country—complete with characters behind the wheel of a self-driving Genesis and a bad-ass Tucson. And that's all you'll probably read about that love story on this website. Or at least about that kind of love. Sure, we have one or two stories about people in love--plus their cars. But those stories are rare and quite hard to come by. And that's given: Love stories Top Gear PHstyle usually involve car and driver only.
That is until we chanced upon a story about two people actually finding love in a car club.
Kim is a typical car guy who's into fast sedans and racing before he had to trade his car for an Isuzu D-max. He had to get a pickup truck for the family's hardware store business, which he eventually had to manage.
ADVERTISEMENT - CONTINUE READING BELOW ↓
Jac is a home-based employee of five years. Her usual routine after a whole day's work is to drive out of the house with her Isuzu Crosswind Sportivo and meet up with her friends.
Back in September 2016, Jac joined the Team Isuzu Pilipinas car club. A month later, she posted for the first time on the group page asking if there were other female club members. She then received welcoming comment replies and private messages, one of which was from Kim. They had something in common aside from their Isuzu cars: They are both from Pampanga.
That first private message went on to become message exchanges that lasted a whole day, then a week, and then to months.
But for their first meeting, Jac admits that it was awkard. They finally met in person in December that year during Team Isuzu Pilipinas North's Christmas party. Kim and Jac had to keep it casual because the other members did not know that something was already brewing between the two, or that they have been chatting for months--and not just about parts, accessories, or maintenance tips.
A week after that Christmas party, the pair met up to do an ocular visit for a target venue for the club's sixth anniversary. They went around Clark, ate, and that ocular became the couple's first official date.
And just like all things in life after finding a significant other, the couple divided time behind the wheel and the use of their cars. If the destination is not far, they use Jac's manual Crosswind Sportivo. And if the they know that the route is going to be heavy with traffic, they will take Kim's automatic D-max.
ADVERTISEMENT - CONTINUE READING BELOW ↓
Recommended Videos
Although both enjoy driving, Jac admits that they each have their own pet peeves for their partner's driving habits. She doesn't like it when he drives his D-max on rough roads, especially now that she's pregnant. He doesn't like her driving because he feels like it's the last day of his life cause she drives too fast.
But despite that, last January 14, 2018, Kim proposed to Jac to be his co-driver for life.
You won't be able to find life's greatest love story on this site, unless you are a car guy who's idea of a love story is an old car filled with memories. But this time, we'd like to think that we we're able to tell you the story of two very real people who found love in a car club.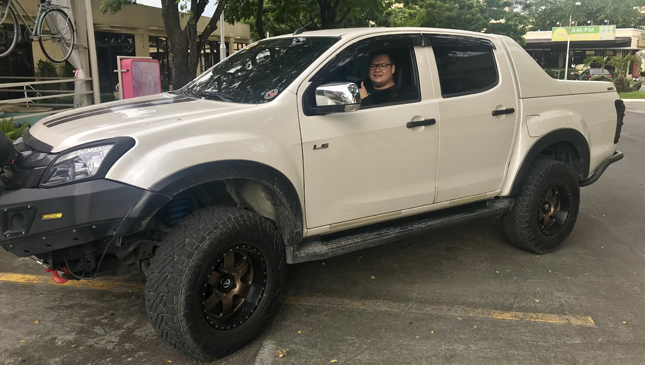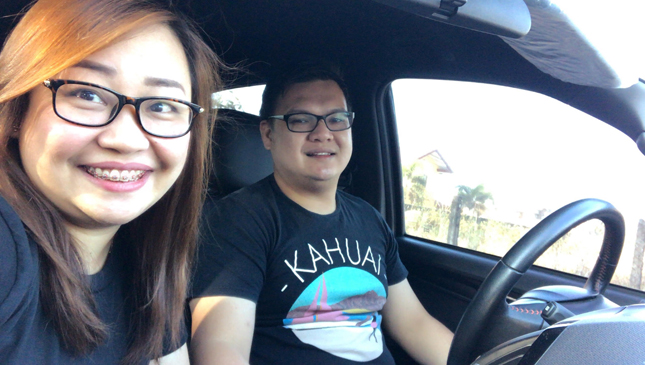 ADVERTISEMENT - CONTINUE READING BELOW ↓