This month is all about the man who - aside from having been partly responsible for bringing you to this world - was most probably beside you when you sat behind a car's wheel for the first time. He taught you to drive, accompanied and suffered with you at the LTO when you first got your license, and even paid for your first car. And for some of you who might've backed up against another car while parking at the mall, he was the one who shouldered the damages.

Aside from handing you the keys to your first ride, your father was also there to help you find your way - literally and figuratively - to wherever it is you want to go, so that you might get somewhere in life. This June, then, celebrate Fathers' Day by returning him the favor, and getting him something for his own car.

Here is TopGear.com.ph 's Fathers' Day Gift Guide to help you out in picking something special for your old man and give him more reasons to continue enjoying the ride.

Budget Buyer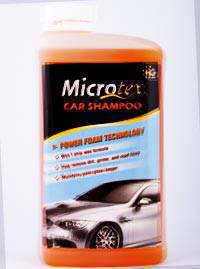 Even with a limited budget, you can still get something of good quality that won't break the bank. The right kind of cleaning implements go a long way in keeping a car's paint job showroom-perfect, so it's best to invest in high-quality ones.

Instead of the all-in-one pranela, get separate pieces: a wash mitt, a chamois and a polishing cloth. Microtex is a good brand used in professional wash-and-detailing places like Big Bert's Professional Detailers.

Micro Magic is a recommendable brand of car shampoos and waxes. These are effective in getting hardened, crusted dirt and mud splashes off without wearing out the paint surface.

Finally, Ambi Pur car fresheners help keep a vehicle's interior fresh-smelling. It's also a plus that they come in stylish packaging, and is the perfect excuse for you to chuck out the tacky, tree-shaped air fresheners that some fathers are taken to buying.
ADVERTISEMENT - CONTINUE READING BELOW ↓
Click 'next' to see the rest of our gift suggestions.

Can-Afford

If you have a bit of money to spare, one good gift idea is to treat your dad to a full-detailing service. At Big Bert's Professional Detailers (telephone numbers: 416-9305, 415-0979 or 742-7400 in Quezon City and 914-1075 in Pasig City), the full-detailing package (exterior, interior and engine) starts at P4,500.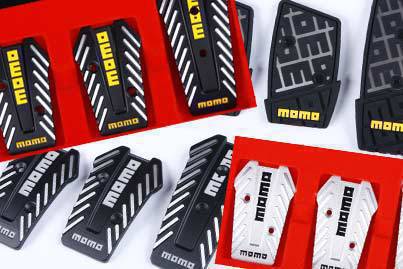 ADVERTISEMENT - CONTINUE READING BELOW ↓
Recommended Videos
For sprucing up interiors, there are accessories available from popular tuning brands like OMP (Tuason Racing School, 817-7795), Sparco (Kart Plaza Motorsports, 817-2241) and Momo (Perfect Circle Industrial Supply, 632-0184). Pedals, shift knobs and shift boots are generally priced at P3,000 and up, while steering wheels are more expensive at P7,000 for the most basic models. You can always get one kind for now - for example, a set of pedals or a shift knob - and save the rest for another special occasion.

Because of the growing number of car-audio head units available, car-audio manufacturers price them competitively. Brands like Sony Xplod, Pioneer and Alpine have head units that fit various needs, with single-disc players with radios priced as low as P4,500. With the popularity of mp3 players, most base models now come with an auxiliary jack. If your dad is particularly tech-savvy and owns an iPod, a head unit that can control and charge his portable jukebox is something he will definitely enjoy.

Finally, basic engine performance can be improved for a relatively affordable price. K&N air filters (SpeedLab, 376-4648) are available for a wide variety of applications/car models, starting at P3,000. They improve emissions and bump up horsepower figures. Plus, they are washable so you'll be saving your dad money in the long run.

To up engine performance even more, encourage your dad to switch to synthetic engine oil, which lasts twice as long. Motul (Autoplus Sportzentrium, 726-0399) is a popular choice among car enthusiasts and tuners alike. You get good value for your money at roughly P1,500 for a 2.0-liter container.
ADVERTISEMENT - CONTINUE READING BELOW ↓
Click 'next' to see the rest of our gift suggestions.

Big-Spender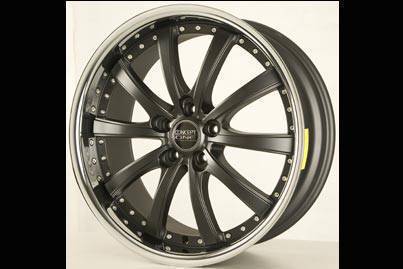 If money hardly an issue, then go all out and get something that will make your dad's car stand out from the rest. He might've already changed the rims when he first got his ride, but if they're now a bit dated and banged-up, then it's a good time to get him a new set. Rota (Philippine Aluminum Wheels, Inc., 823-2546 to 48) and Concept One (Wheel Gallery, Inc. , 726-0965) rims are popular choices locally, and both offer a variety of designs and prices - ranging from old-school to all-out bling, and from P14,000 a set to P14,000 per piece.
ADVERTISEMENT - CONTINUE READING BELOW ↓

Lastly, suspension components are often overlooked, basically because they are a bit pricey to modify. But manufacturers like Eibach (Eurotechnik Autoteile, 412-8771) have reasonably priced components available for a wide range of models and makes. For instance, Eibach Pro-Kit Performance Springs (P16,000) are available for the Toyota Fortuner, a popular car of choice among dads because of its masculine looks and powerful engine, but with a ride that could use some improvement. These springs will provide for a less bumpy ride, especially when paired with a new set of shock absorbers.