1) Ferrari SF90 Stradale Assetto Fiorano
Once Ferrari figured out it could flog pricey carbon wheels to willing punters, it made sure to offer them in a juicy go-faster pack for the ballistic SF90 Stradale hybrid. Along with carbon wheels, the Assetto Fiorano bundle includes stickier tires, weight-saving titanium springs, more titanium fashioned into an exhaust system, track-biased shock absorbers, and a taller rear wing. It all adds up to a 30kg weight saving versus the standard SF90.
And the cost? A mere £40,000 (P2.55 million) to you.
2) Koenigsegg Agera RS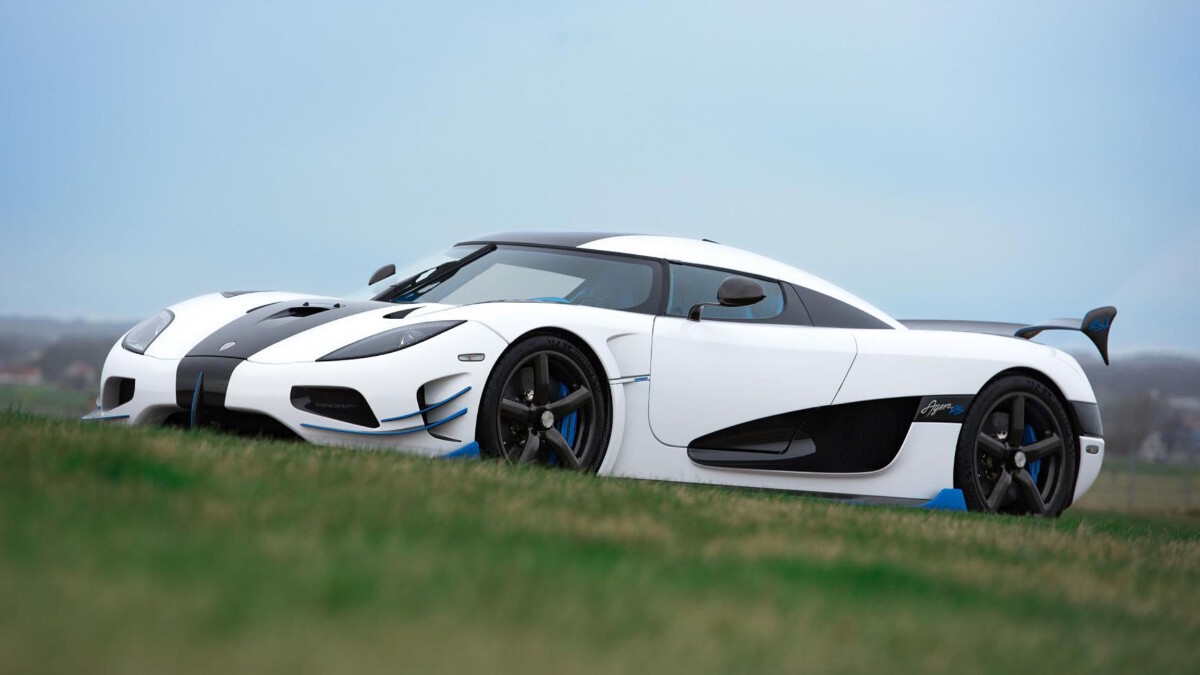 First unveiled in 2013 for the Agera R and then the wild 1,340hp One:1, a set of Koenigsegg's 'Aircore' hollow carbon wheels save a massive 20kg in unsprung mass. No wonder it needs such a massive wing to keep it on the deck, eh? Christian von Koenigsegg proudly points out the only metal component in the entire wheel is the tire valve. Hang on, CvK—what about that chunky lug nut?
3) Ferrari 488 Pista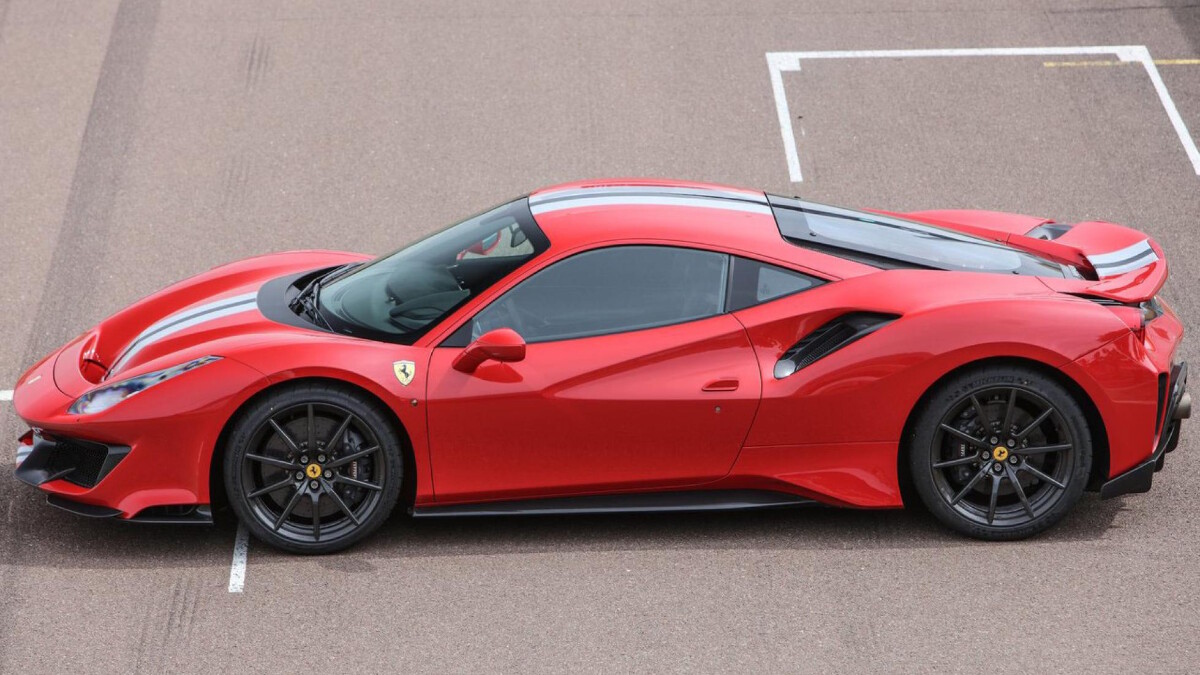 As all online-motoring-quiz fans will doubtless know, the first Ferrari road car to be offered with optional carbon-fiber wheels was...not the LaFerrari. Said wheels belonged (optionally) to the 488 Pista—these lightweight rims cost £14,000 (P891,400). You'd think that would put buyers off, but in fact, the carbon rims were so popular that some Pista builds were apparently delayed as the woven wheels couldn't be manufactured quickly enough. Experts have concluded this is scientifically the ultimate #FirstWorldproblem.
4) Ford Mustang Shelby GT500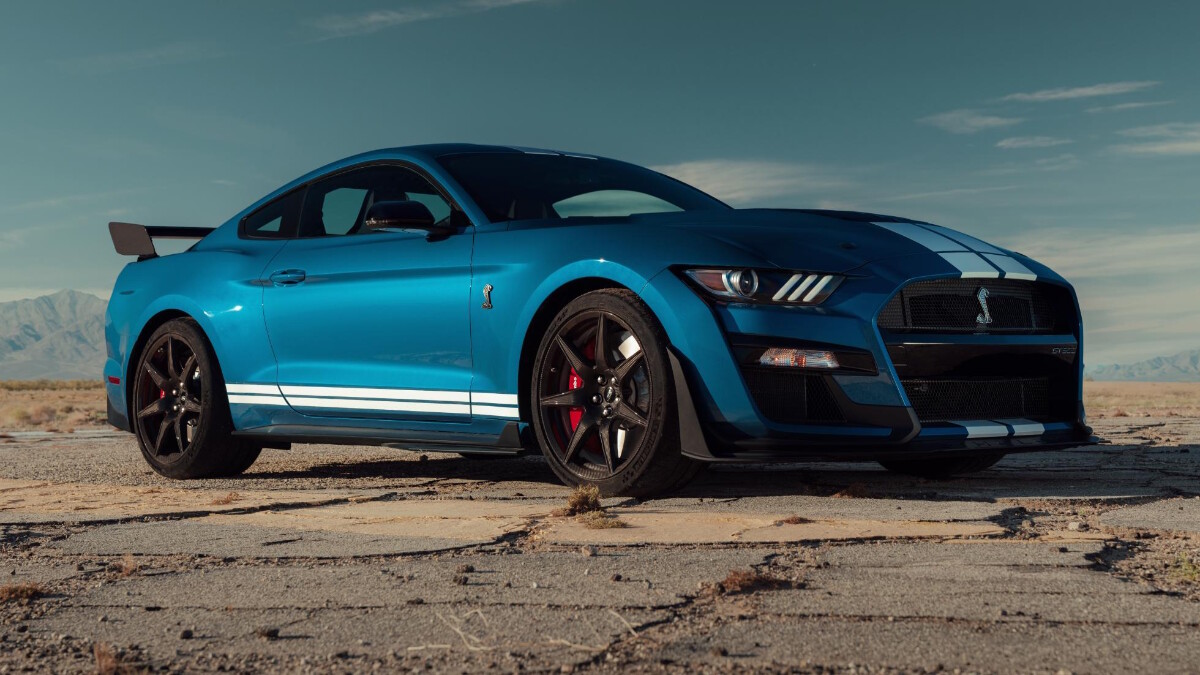 Another weapons-grade slice of pub ammo incoming, gang: The first humble Ford to be equipped with carbon wheels was the racetrack-prepped Shelby GT350R. These were supplied by Australian outfit Carbon Revolution (pun presumably intended), which is also contracted to produce Ferrari's carbon rims.
By the time of the GT500, the wheel manufacturing technique had been honed with a foam core and a new braiding process. While the GT350R's wheels were painted, these versions are naked, lacquered carbon. What's more, robots are able to build the wheels in an automated process—some 8,000 a year—which helps drop the overall cost. These ones are thrown in with the $18,500 (P890,600) Carbon 'Fiber' Track Pack. Another bargain from the Blue Oval, which also offered natty carbon wheels on the GT supercar.
5) Koenigsegg Regera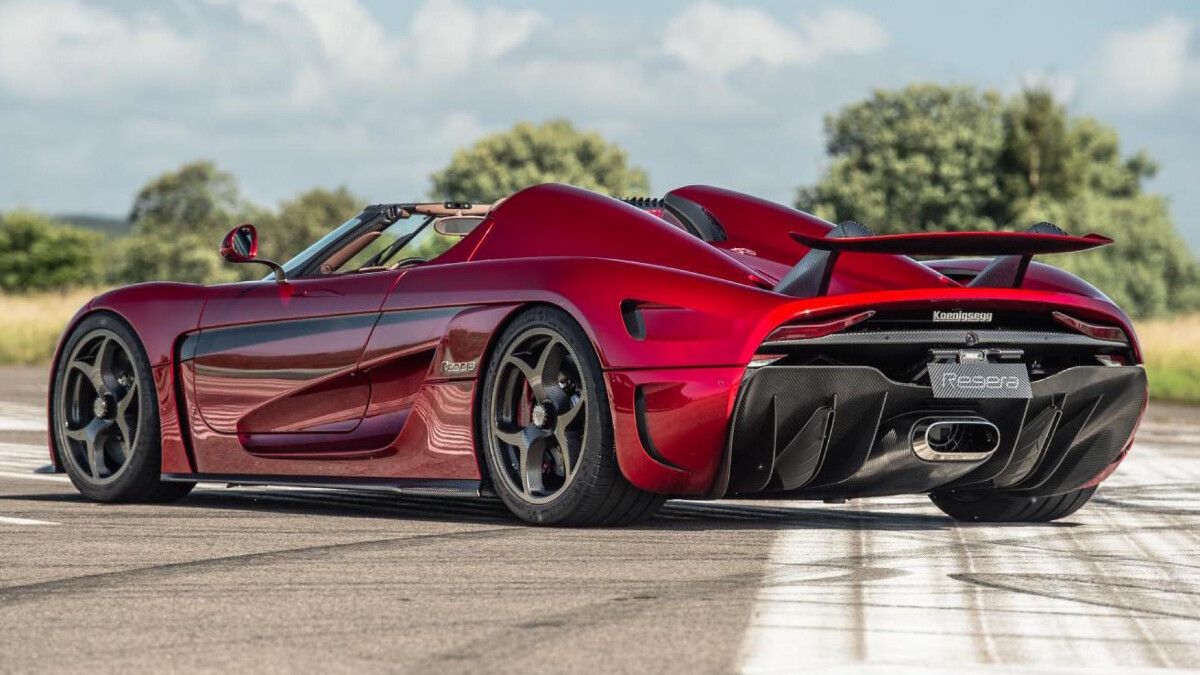 This is Koenigsegg just showing off, really. Most carbon wheels, you'll have noticed, are of a simple design with straight spokes, because they're rather tricky to assemble, unless your pastime is completing jigsaw puzzles while wearing oven gloves. The 1,479hp Regera hybrid doesn't do conventional though, hence its 'one-speed' transmission and stunning split tri-spoke carbon wheels. 
6) Porsche 911 Turbo S Exclusive Series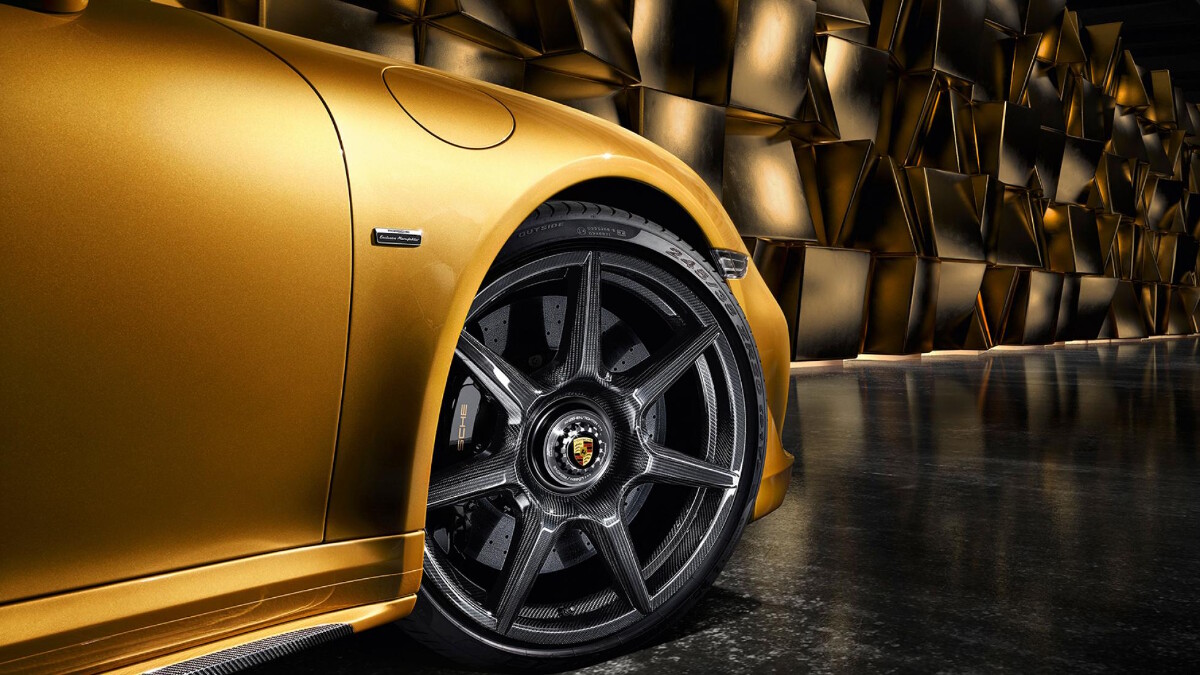 Welcome to nerd-level Porsche-spec'ing, folks.
First, you had to shun the 'standard' 991 Turbo S and buy one of the 'Exclusive Series' limited editions complete with carbon panels and a tickle more power. Only then were you afforded the option of braided carbon wheels—20% stiffer and 20% lighter (that's 8kg) than the regular forged wheels. Porsche says 200 individual components are used to make each wheel, using up eight square meters of carbon-fiber fabric.
If you lined up each individual thread of fiber and laid them end-to-end, then you need to get out more. The line would stretch for 18 kilometers. Yours for €15,000 (P875,000), Porsche-philes.
7) BMW M4 GTS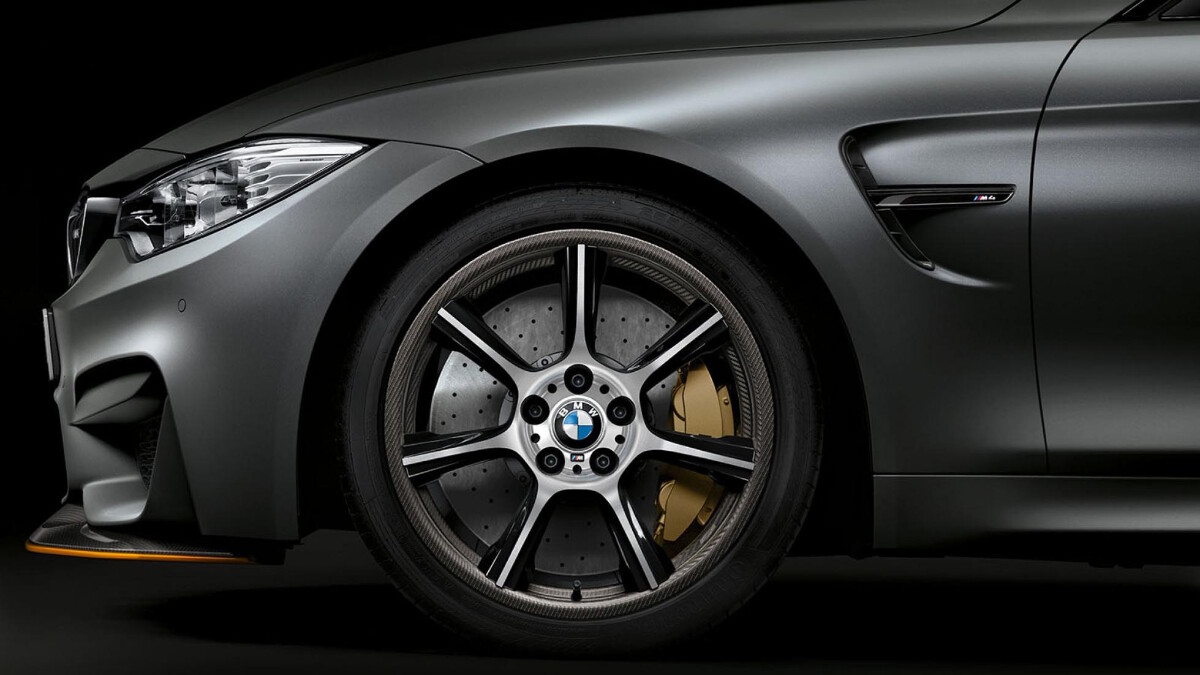 BMW calls these the M Carbon Compound wheels, and unlike everything you've seen so far, these aren't pure carbon-weave rims. For €12,500 (P729,000), what you actually get is a carbon wheel rim surrounding aluminum spokes. BMW says this a better compromise between weight (-7kg), cost, and toughness if you scrape a spoke on a curb while queuing up for your Nürburgring toll pass. Or the McDonald's drive-through. 
8) McLaren Senna MSO Carbon Theme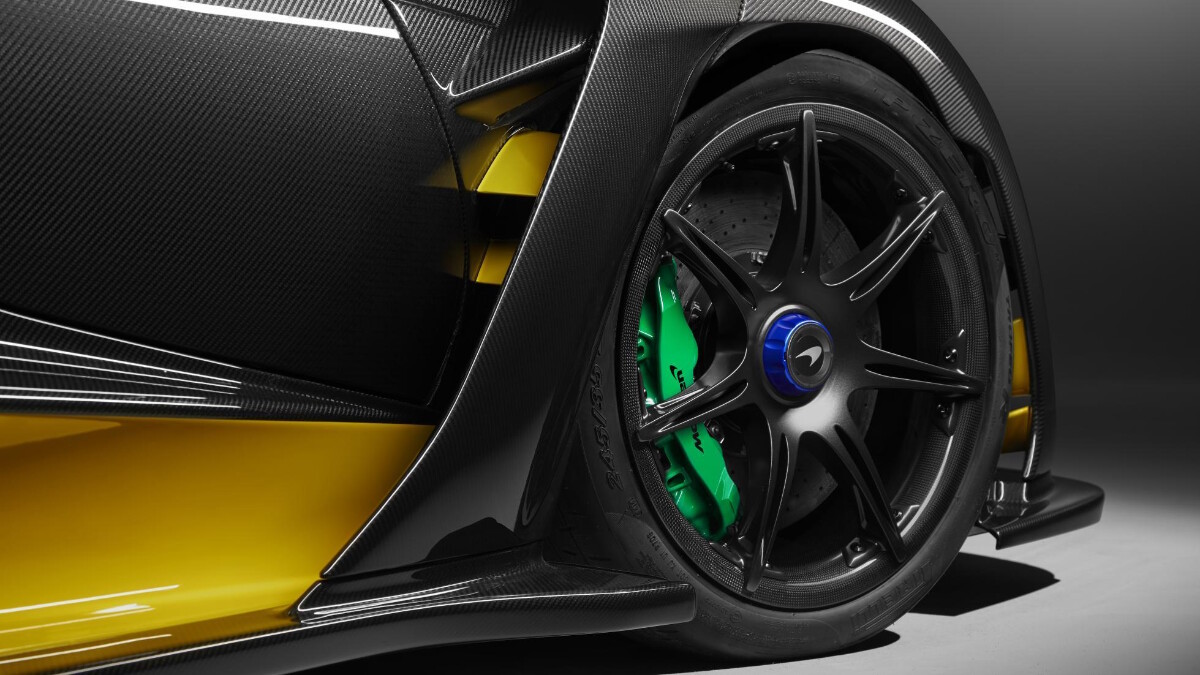 The not-quite-100%-carbon-wheel theme has even made its way into the hypercar scene, via McLaren Special Operations' OTT carbon'd Senna.
Again, we've got a carbon wheel mated to spidery metal spokes. Each wheel here weighs 7.5kg (without a tire, which isn't much use really)—10% less than the regular Senna's leaden anchor wheels.
While a new Senna will set you back £750,000 (P47.8 million), this MSO carbon-all-the-things pack was rather pricey, adding a cool £300,000 (P19.1 million) to the total cost of your track-ready McLaren. It's what Ayrton would've wanted, right?
NOTE: This article first appeared on TopGear.com. Minor edits have been made.