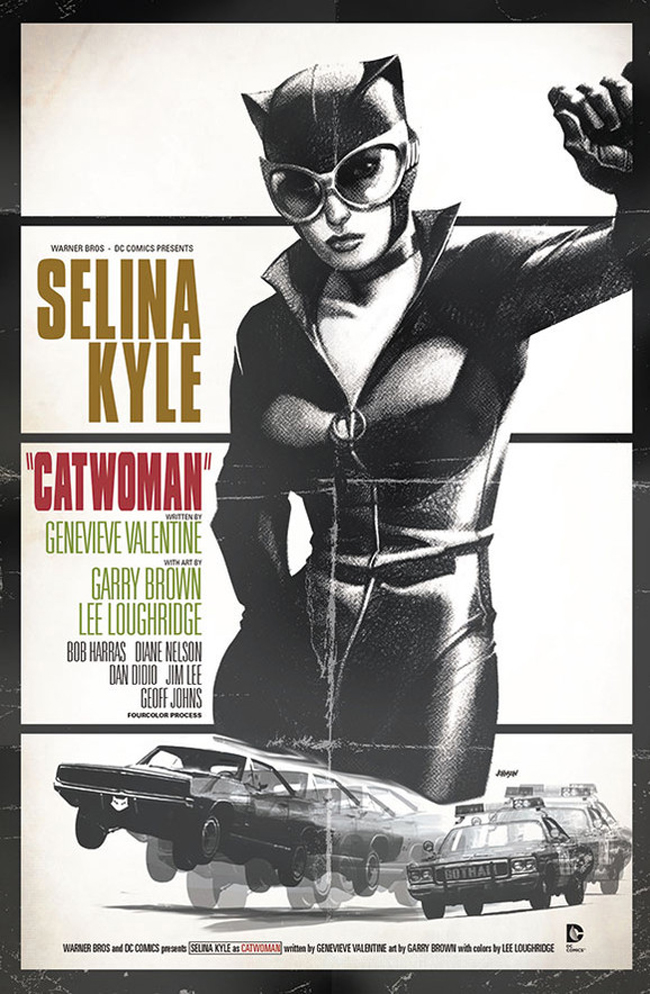 When it comes to movie adaptations of comic-book characters, there is no doubt Marvel is doing an infinitely better job than DC Comics. Essentially, every recent movie of a DC character not directed by Christopher Nolan sucked--yes, including (and especially) Man Of Steel.
But DC is now proving that it can still surprise us every now and then. In March 2015, it will make variant covers that pay tribute to the most iconic films of the past century. For those unfamiliar with comic-book jargon, variant covers are alternate covers of a book with the same content inside. This is similar to our magazine's practice of having double covers.
There were 22 covers mashed up with famous movies. But the one that drew our attention was Selina Kyle, aka Catwoman, reimagined as Steve McQueen in Bullitt. At first glance, there's no mistaking the iconic one-armed leaning pose, as well as the '60s tone of the movie poster. DC even incorporated little interesting details in the poster, like a cat symbol on the Dodge Charger, and the Gotham City logo on the police car giving chase.
Another cool variant cover is Batgirl doing an impression of Prince from the '80s music-themed flick Purple Rain. It's amusing to see Batgirl on the same Honda motorbike in the movie, with Batman looking like a protective guardian.
Continue reading below ↓
Recommended Videos
We want to buy T-shirts and iPhone cases of these variant covers. Let's hope DC Comics shows this kind of inspiration in its movie adaptations.