The costs of owning a vehicle don't actually end with the SRP. When you finally pull the trigger on a brand-new car, that merely marks the start of your expenses.
One of the biggest factors in terms of ownership costs is maintenance. Preventive maintenance service is something that should be done regularly on your car and shouldn't be missed, lest you spend extra on some easily avoidable major repair.
For its would-be customers, Changan Motor Philippines (CMPI) has now shared a detailed matrix of potential maintenance costs for all four of its offerings. The matrix shows the six-month or 10,000km intervals at which PMS should be performed over five years, as well as how much each session will cost. Look: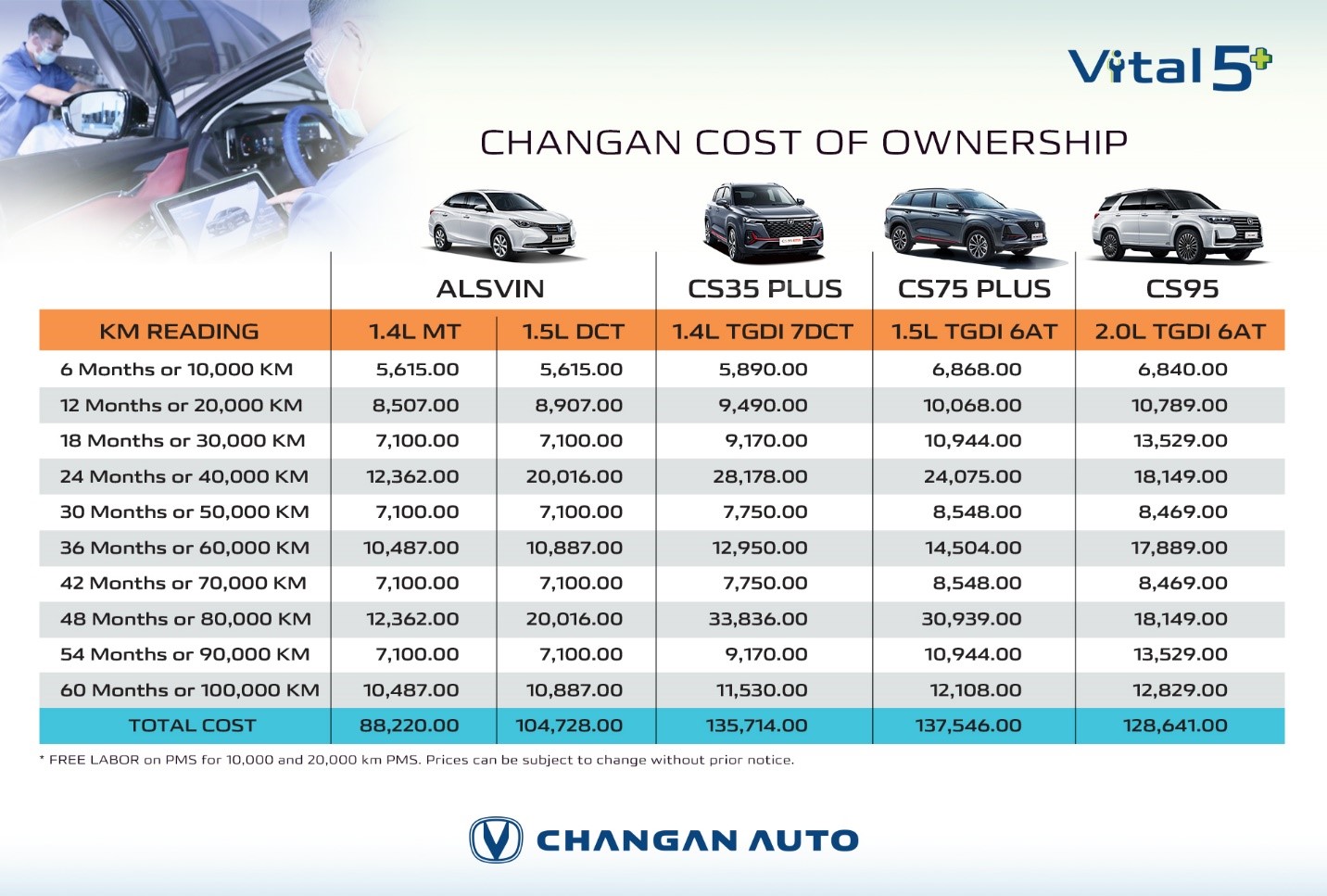 ADVERTISEMENT - CONTINUE READING BELOW ↓
STORIES YOU MIGHT HAVE MISSED:
Toyota to jack up prices of the Vios, Innova in June; Fortuner, Hilux in July
Prices of pickups, motorcycles, MVUC poised to increase under proposed DOF tax reforms
The total costs range from about P88,000 for the most affordable model in the Alsvin, to more than P120,000 for the more premium CS95, CS35 Plus, and CS75 Plus models. These computations include the Changan Vital 5 Plus after-sales program.
This program includes a five-year or 150,000km vehicle warranty that also covers specific and important parts like paint and rubber pieces for the first three years or 100,000km.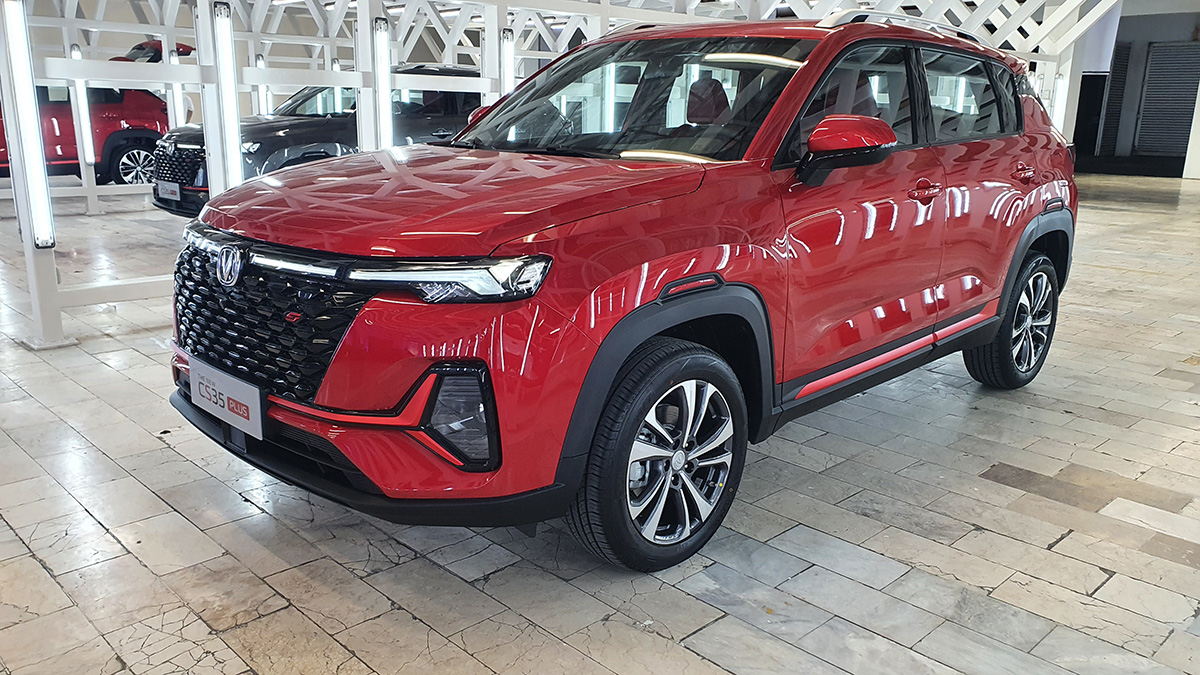 ADVERTISEMENT - CONTINUE READING BELOW ↓
Recommended Videos
Changan Fastlane ensures two certified Changan technicians are simultaneously servicing your vehicle within 60 minutes, or it's free. Changan Veloservice, meanwhile, ensures 100% availability of PMS parts or you get them for free.
The program also includes Changan Pace-setter, which provides three years worth of 24/7 care that covers towing services and medical assistance. Lastly, the program includes Changan Chat, which lets customers connect with a team of technicians and parts experts for assistance around the clock.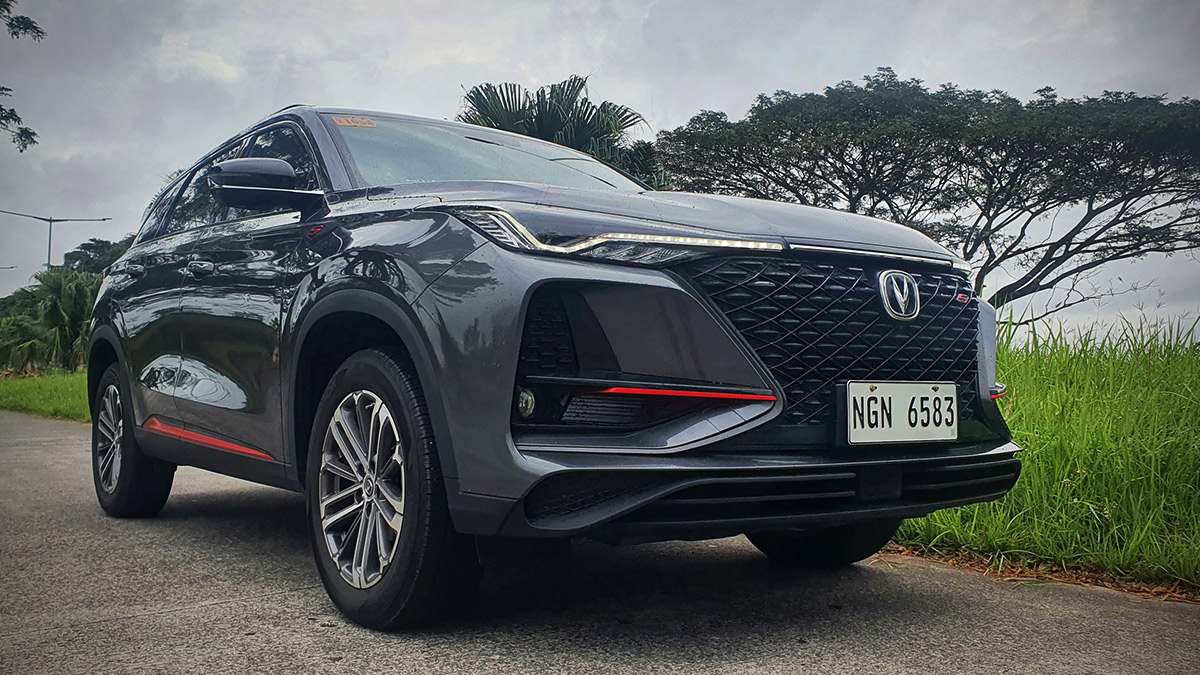 ADVERTISEMENT - CONTINUE READING BELOW ↓