Has it really been that long since Chery left the country?
Let's backtrack a bit. Chery first entered our market in 2007. You can still see one puttering around the metro every now and then. In particular, we remember spotting the Chery QQ mini hatchback quite often in those days. 
Then, it went from one distributor to the next before quietly disappearing altogether. But last year, the Chinese brand resurfaced once again, this time under the umbrella of local Foton distributor United Asia Automotive Group (UAAGI). And the relaunch was quite the spectacle, complete with a full multi-model lineup and a 10-year/one million-kilometer powertrain warranty to boot (do note that it says 'powertrain,' not the whole car). Clearly, UAAGI intends for Chery to be here for the long haul.
Here, we have the Tiggo 5X 1.5 Luxury CVT, a sub-P1 million subcompact crossover. To say it has a few competitors would be putting it lightly.
ADVERTISEMENT - CONTINUE READING BELOW ↓
Interesting. What's it like?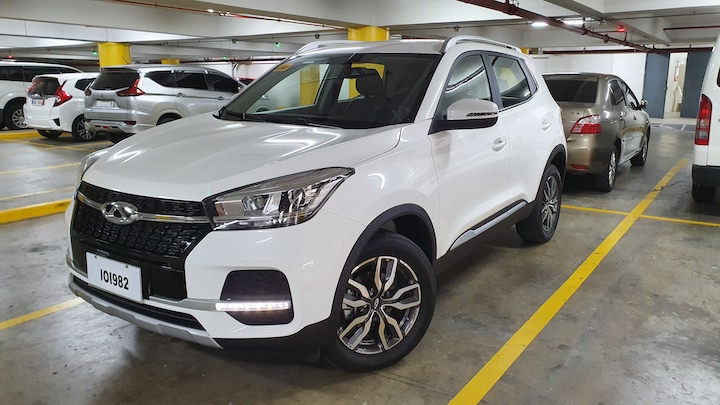 The first thing that strikes you about the Tiggo 5X isn't the design, but the build quality. For this price point, you expect solid but not necessarily standout construction. But upon closing the doors for the first time, we were surprised to find that they shut with a resounding thud. It even stood up to our standard 'knock on the panels and listen for vaguely positive sounds' test.
ADVERTISEMENT - CONTINUE READING BELOW ↓
Recommended Videos
How does it look?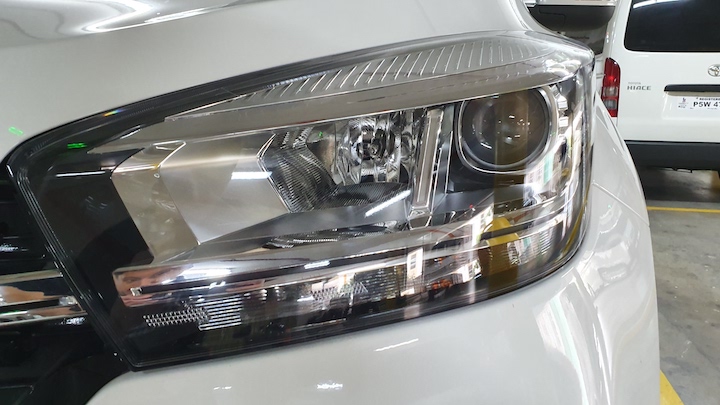 The Tiggo 5X's design is pretty in line with modern standards. Up front, it features a honeycomb grille with a big badge next to a pair of slim LED daytime running lights. Visibility is otherwise provided by the big halogen headlamps that wrap around the hood's corners. Along the sides, you get some soft character lines and slightly bulging haunches. 
ADVERTISEMENT - CONTINUE READING BELOW ↓
In the rear, a long chrome strip connects the two taillights together, as well as a roof spoiler and faux air vents. Topping it off are 17-inch aluminum wheels exclusive to this top-of-the-line variant. If we had to sum it up, the 5X looks like a cross between the Honda BR-V and the Subaru Forester, which aren't bad cars to be compared to. 
Though the 5X is described as a subcompact crossover, it looks and feels very much like a compact SUV. 
What's it like on the inside?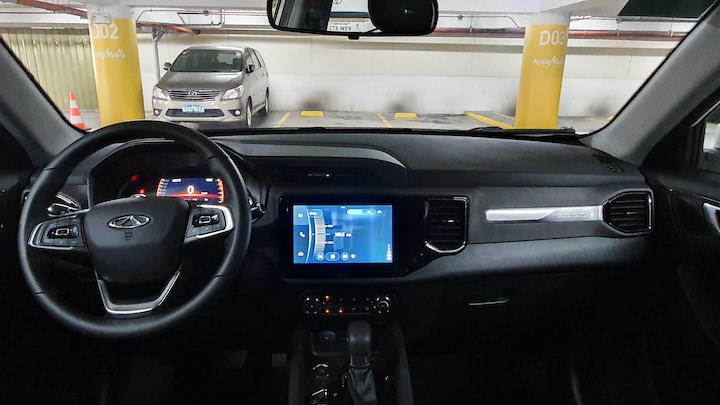 ADVERTISEMENT - CONTINUE READING BELOW ↓
Like we said, this looks like something that belongs in a bigger segment, and that feeling lingers once you hop inside. From the driver's seat, the hood extends farther than you'd expect, and the A-pillars are a slightly imposing presence. The view of the road is commanding, while the driving position is high.
The interior, meanwhile, places a premium on function with a bit of aesthetics thrown in for good measure. The A/C operates using tactile buttons, while infotainment comes courtesy of a big touchscreen display that's good for visibility, but isn't exactly the most user-friendly to operate. Other niceties include push-button start, steering-wheel controls, a fancy digital instrument display, and a sunroof for this top-spec variant. 
What's it like to drive?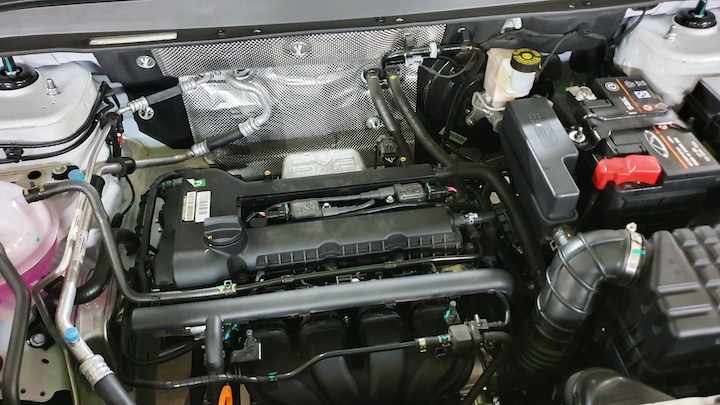 ADVERTISEMENT - CONTINUE READING BELOW ↓
Solid, if unspectacular, which is about what you would expect from this kind of kit. The Tiggo 5X runs on a 1.5-liter gasoline with 114hp and 141Nm of torque. Power comes on gradually, while torque peaks in the middle ranges. The steering is a little on the heavy side, while maneuvering takes some getting used to thanks to the crossover's SUV-like disposition, particularly when reversing—the sides feel as if they spread out for miles. The 17-inch rubber can absorb minor road imperfections easily enough, but can be a bit jarring if the potholes are a bit deeper. We averaged 8km/L on this city-based test drive. 
One thing worth highlighting here, though it's far from unique to the Tiggo 5X, is the auto-hold function. It's nice to see that this feature is fast becoming standard on affordable models, especially ones like these that undercut their Japanese competitors in terms of price. Some prefer not to use it, but personally, I find the function a godsend in our horrendous stop-and-go traffic.
ADVERTISEMENT - CONTINUE READING BELOW ↓
So, how does it stack up?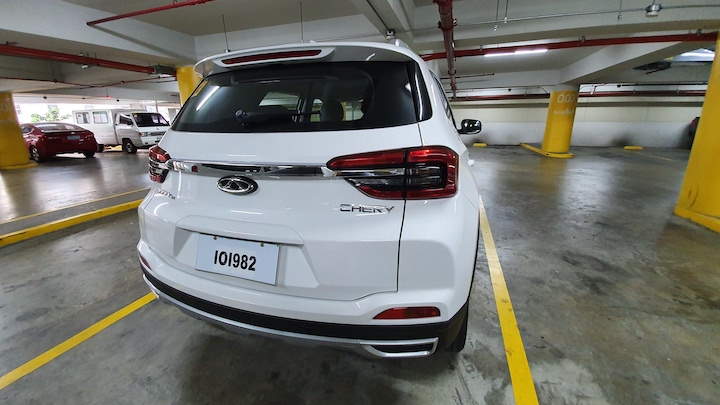 Just a few years ago, the Tiggo 5X's features and price point would've made it unique. But now, in the midst of the Chinese carmaker influx, it has direct competitors like the gadget-laden Geely Coolray and the turbocharged GAC Motor GS3. Considering that the segment standard-bearers like the Ford EcoSport and the Nissan Juke cost about P100,000 more, the Chinese newcomers are almost competing with themselves. We would need more testing to figure out a real winner.
ADVERTISEMENT - CONTINUE READING BELOW ↓
For now, we laud Chery's resilience and unshaking belief in our automotive market. If products like this are anything to go by, its re-entry in the Philippines couldn't have come at a better time.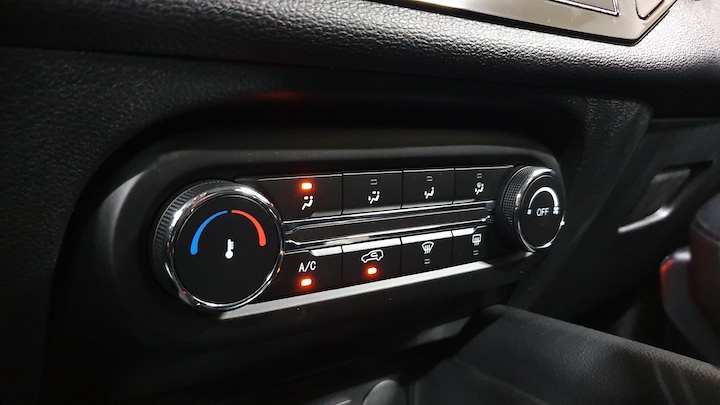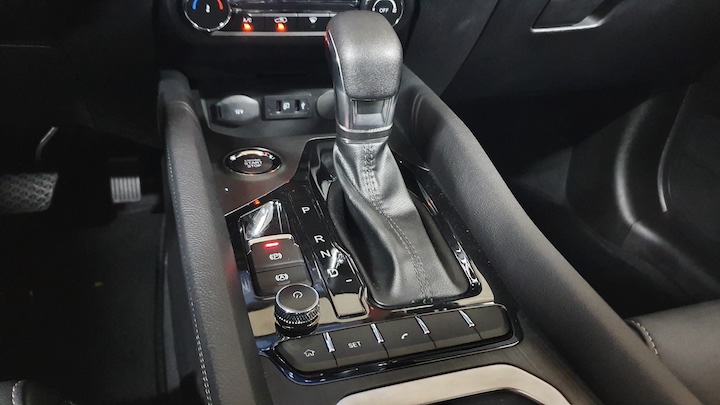 ADVERTISEMENT - CONTINUE READING BELOW ↓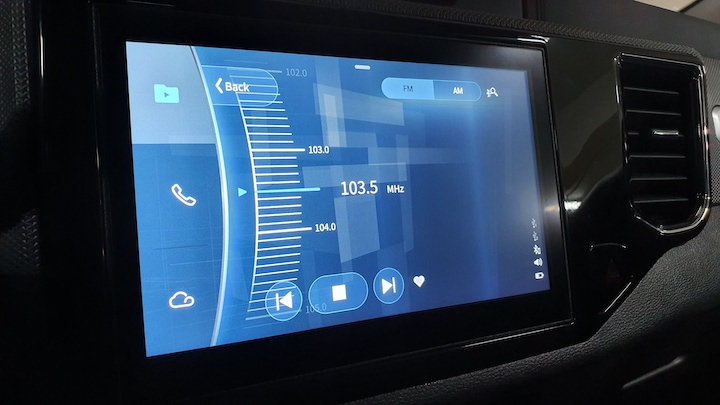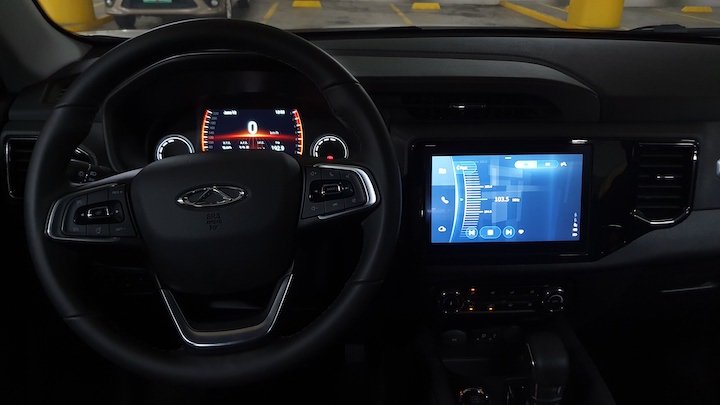 ADVERTISEMENT - CONTINUE READING BELOW ↓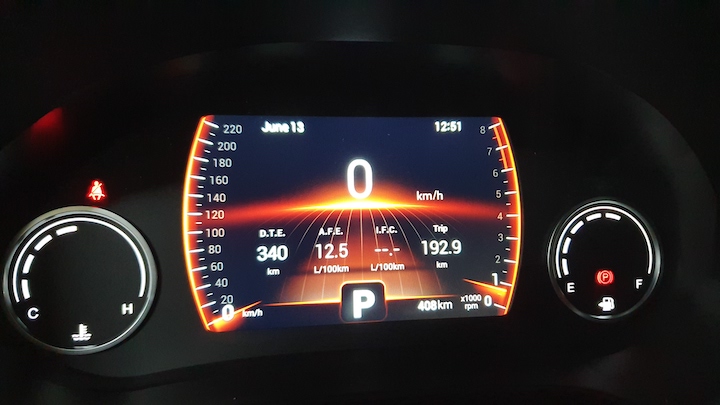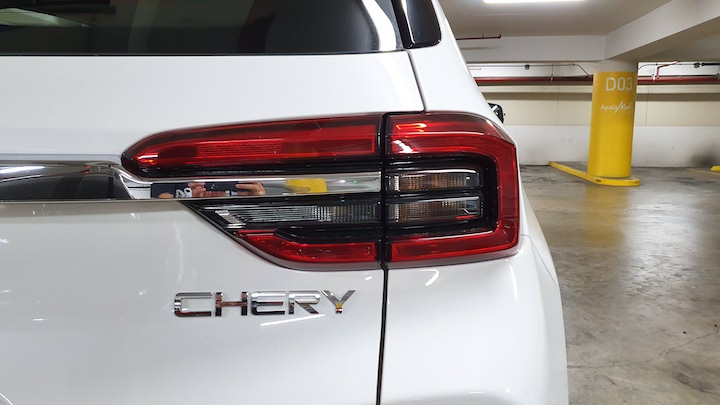 ADVERTISEMENT - CONTINUE READING BELOW ↓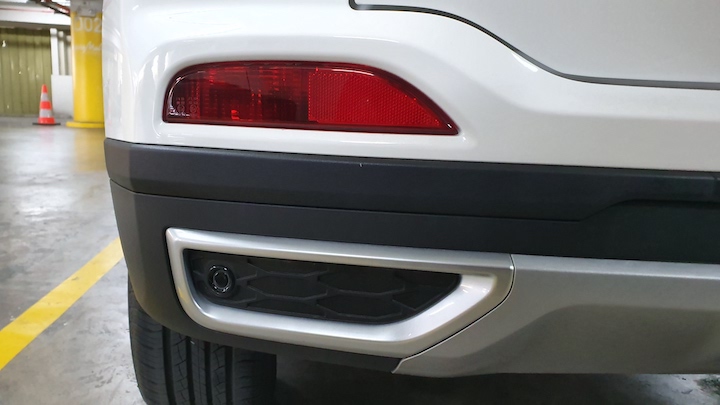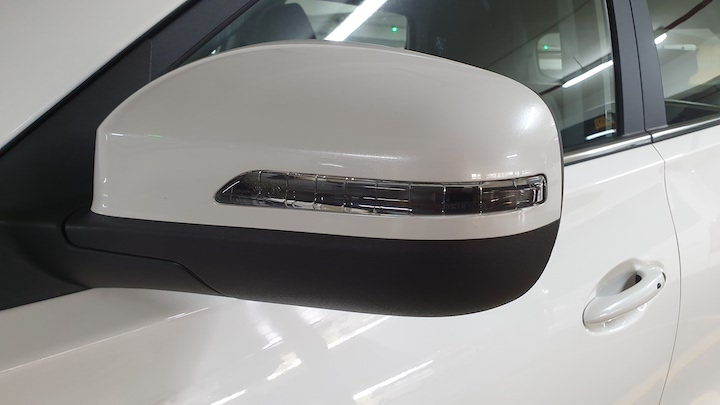 ADVERTISEMENT - CONTINUE READING BELOW ↓