Thanks to Mercedes' stranglehold on Formula 1, it's been a long while since the championship was decided at the last race of the season, and even longer since a final race showdown featured drivers from two different teams.
That run might come to an end later this year, though. Going by the first half of this season, Max Verstappen and Lewis Hamilton look set to push each other all the way.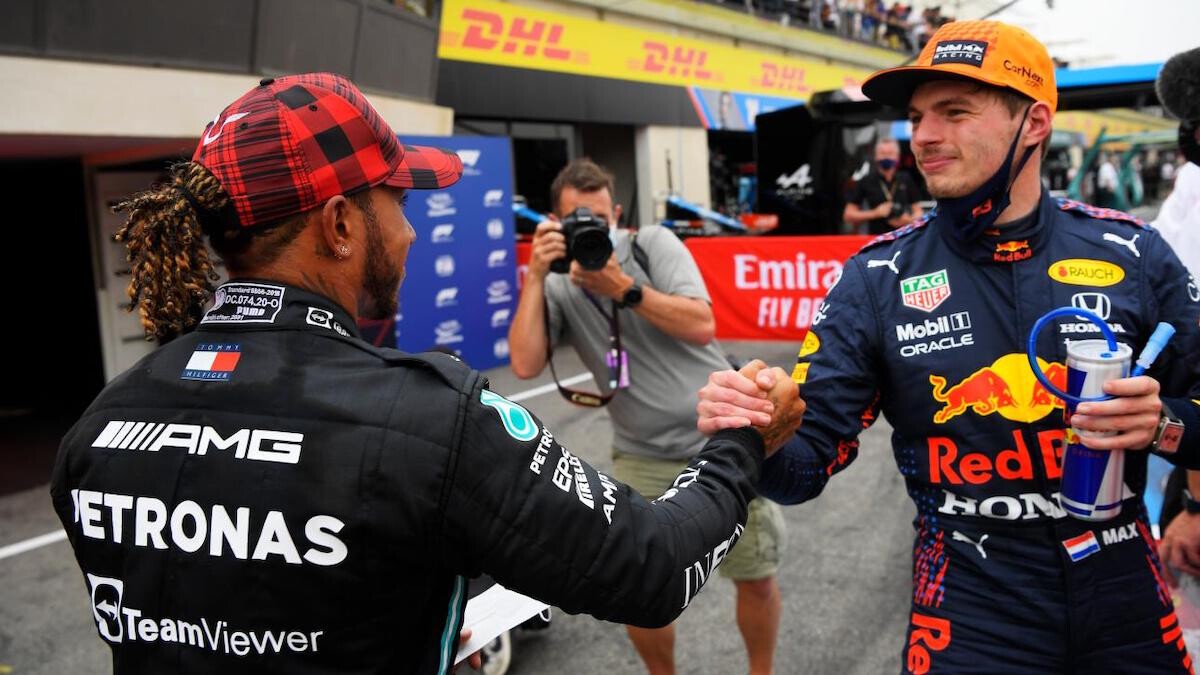 Formula 1 fans haven't been treated to a fight this good since Sebastian Vettel was dominating with Red Bull, and even then, there was a grim inevitability about the German driver's ability to pull a result out of the bag when he needed one.
It hasn't always been this predictable. In over 70 years of F1, the drivers' title has been decided by a single point on several occasions, and once, it was an even finer margin that decided that year's champion. Read on...
ADVERTISEMENT - CONTINUE READING BELOW ↓
1958: Mike Hawthorn, 42 (49) – Stirling Moss 41
The year 1958 was the first time the championship was decided by a single point. Well, sort of. Back then, F1 had a system in which a driver's best six results over the 11-race season would count toward the standings, so Ferrari's Mike Hawthorn was crowned champion with 42 points despite scoring 49 that year. Stirling Moss—who started the season with Cooper and completed it with Vanwall—finished second with 41 points, even though he won four races to Hawthorn's one. And he still would've been champion had it not been for his own sportsmanship: Hawthorn faced disqualification from the Portuguese GP for reversing onto the track until Moss stuck up for his title rival, and the points he kept for finishing second proved decisive in the end. To Moss, being a gentleman was more important than being a champion.
1961: Phil Hill, 34 (38) – Wolfgang von Trips, 33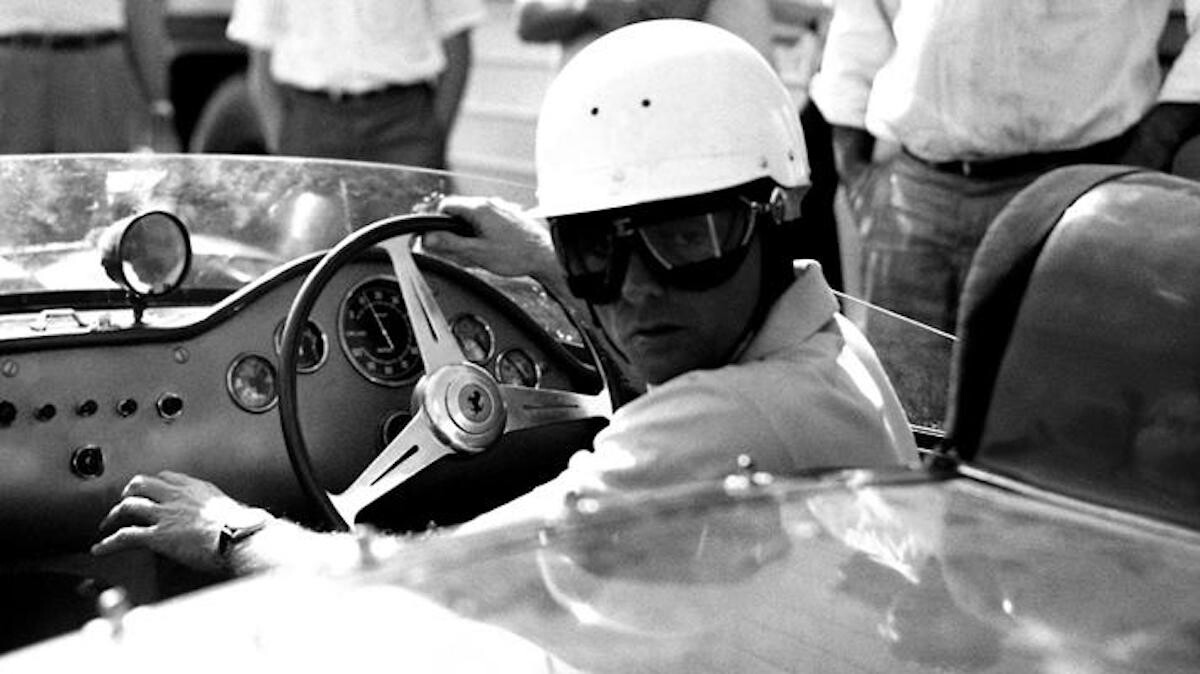 The first of three Hills to become F1 champion, Florida-born Phil Hill (no relation to Graham or Damon) won his only title in a close contest with teammate Wolfgang von Trips. Tragically, the German driver was killed at the penultimate race of the year at Monza in an accident that fatally injured 14 spectators, casting a shadow over the American's achievement. Hill won the Italian GP in the aftermath of that horrific incident, ensuring that von Trips missed out on a posthumous title by only one point.
1964: John Surtees, 40 – Graham Hill, 39 (41)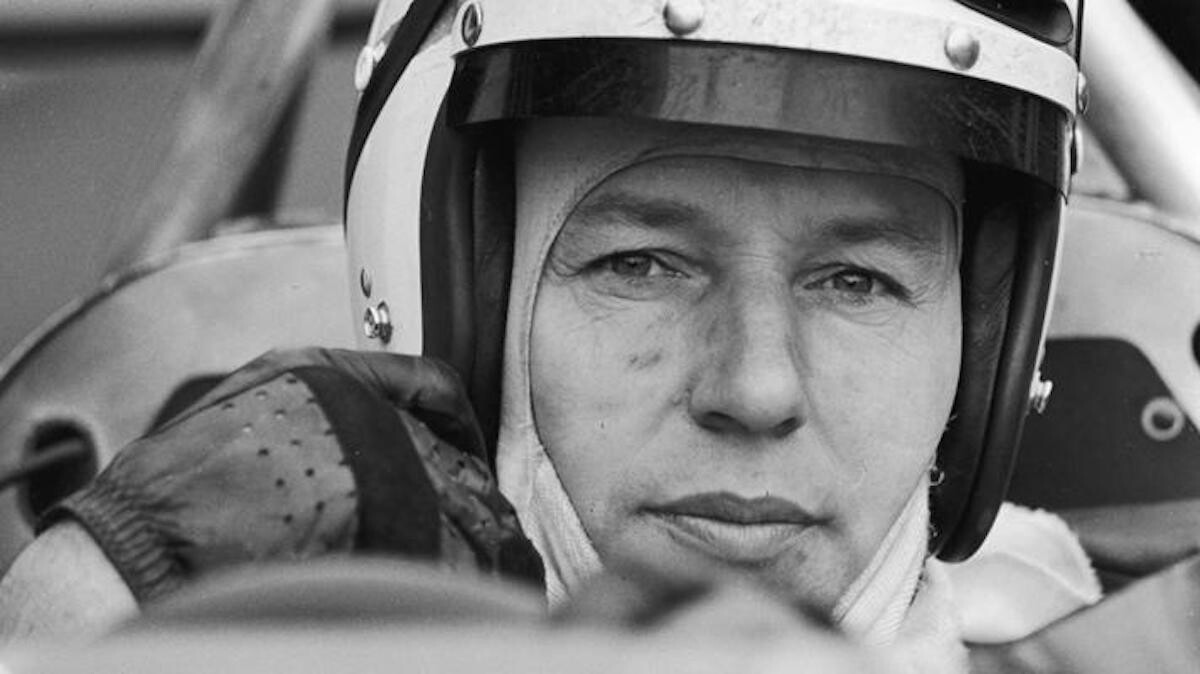 ADVERTISEMENT - CONTINUE READING BELOW ↓
Graham Hill was a double world champion when his life was cut short in a plane crash in 1975, but he would've been a three-time title winner had it not been for that 'best results' rule and some tactical driving in the final race. Leading John Surtees by five points heading into the season finale in Mexico, Hill's hopes were dealt a blow when he was held up following a collision with Ferrari's Lorenzo Bandini. The Italian was later instructed to let teammate Surtees through in the closing stages, allowing him to triumph over BRM's Hill by a tiny margin.
1976: James Hunt, 69 – Niki Lauda, 68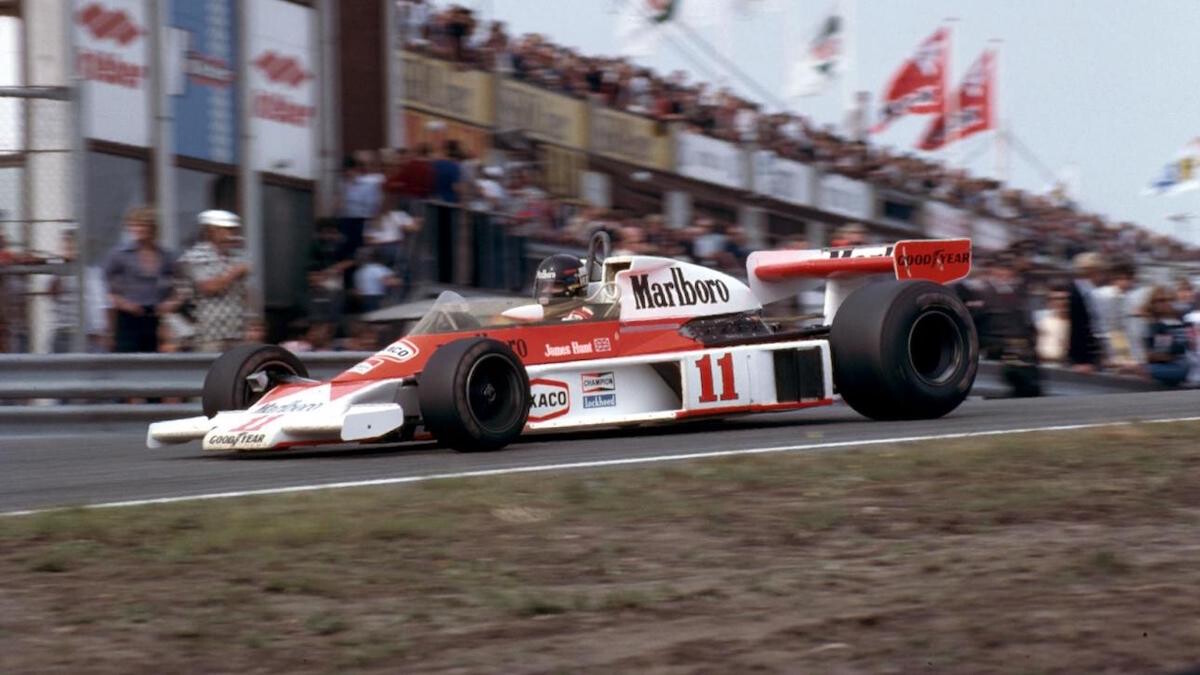 You probably won't need reminding of what happened in the 1976 title showdown, and if you do, we'd highly recommend the 2013 Ron Howard movie Rush to bring you up to speed. Niki Lauda seemed to be cruising to a second championship with Ferrari when a crash at the Nürburgring left him with sickening injuries: at one point, a priest was summoned to give him the last rites. But Lauda recovered, and after missing just two races, he resumed his season-long battle with McLaren's James Hunt, who'd closed up in the standings. It went to the final race, but Lauda withdrew early on believing the torrential weather had made the grand prix unsafe, allowing Hunt to move into a title-winning position with just two laps to go. Typical Hollywood, so unbelievable.
1981: Nelson Piquet, 50 – Carlos Reutemann, 49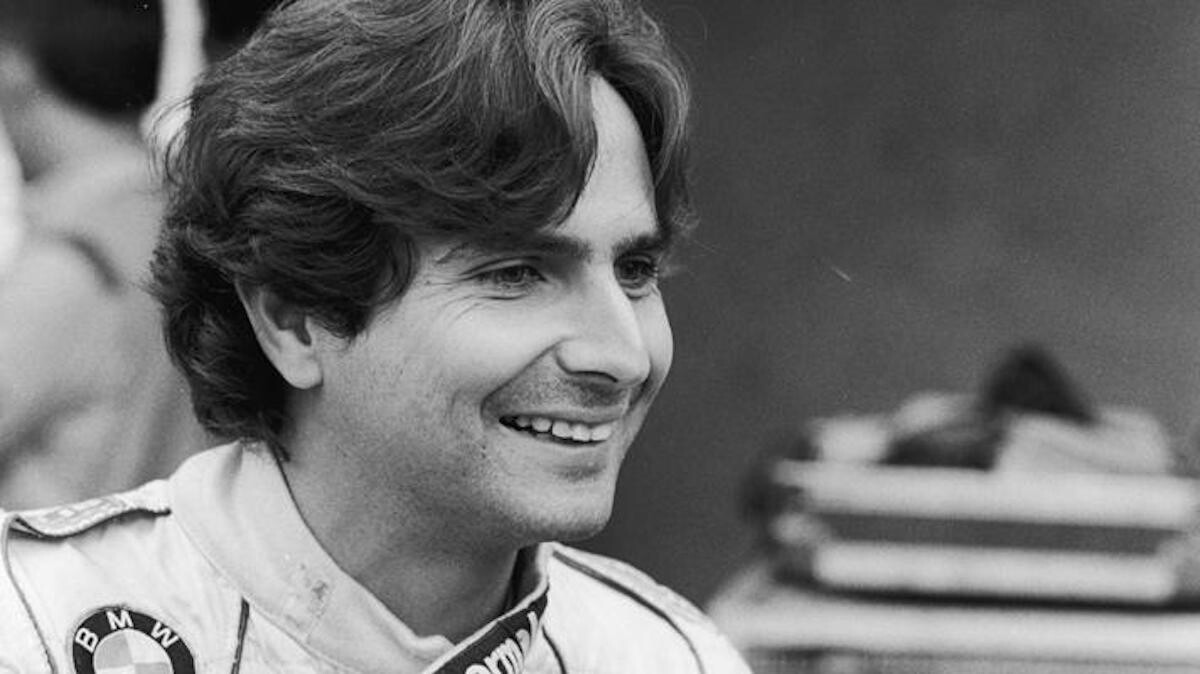 The 1981 season was one of the closest ever, with no single driver really stamping his authority on the championship: All of the top seven logged wins over the 15-race calendar, with no one winning more than three in total. Despite only winning two himself, the title was Carlos Reutemann's to lose with six races to go as the Williams driver held a 17-point lead over Brabham's Nelson Piquet. However, the Argentine's challenge began to fade, and heading into the final race, his lead had diminished to a single point. Could he count on assistance from teammate (and reigning world champion) Alan Jones? Er, no: The pair didn't get along, and after locking out the front row in qualifying, the Australian driver surged past at the start as Reutemann wilted with gearbox trouble. Piquet finished fifth and took the title by a single point, and after two races the following season, Reutemann quit F1 for good. So close, yet so far.
ADVERTISEMENT - CONTINUE READING BELOW ↓
1994: Michael Schumacher, 92 – Damon Hill, 91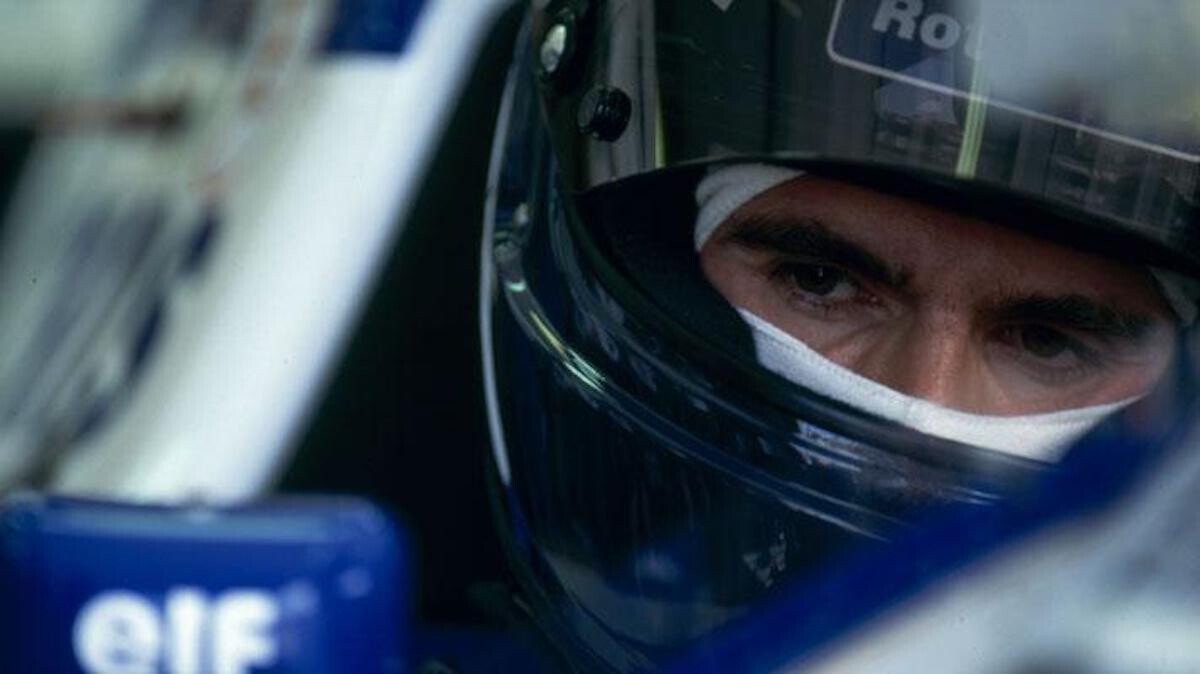 Damon Hill wasn't meant to challenge for the title in 1994, but the death of Williams teammate Ayrton Senna three races into the season thrust the Brit into the spotlight in only his second full season in F1. Halfway through the season, it looked for all the money in the world that Benetton's Michael Schumacher would easily become world champion, winning six of the first seven grands prix, but two disqualifications (the second leading to a two-race ban) opened the door for Hill. The two rivals arrived for the final showdown in Australia separated by one point: Schumacher led initially, but a mistake near half-distance allowed Hill to make a potentially title-winning move. In his desperation to cover the inside line, Schumacher defended hard, and the resulting collision forced both to retire from the race.
2007: Kimi Raikkonen, 110 – Lewis Hamilton and Fernando Alonso, 109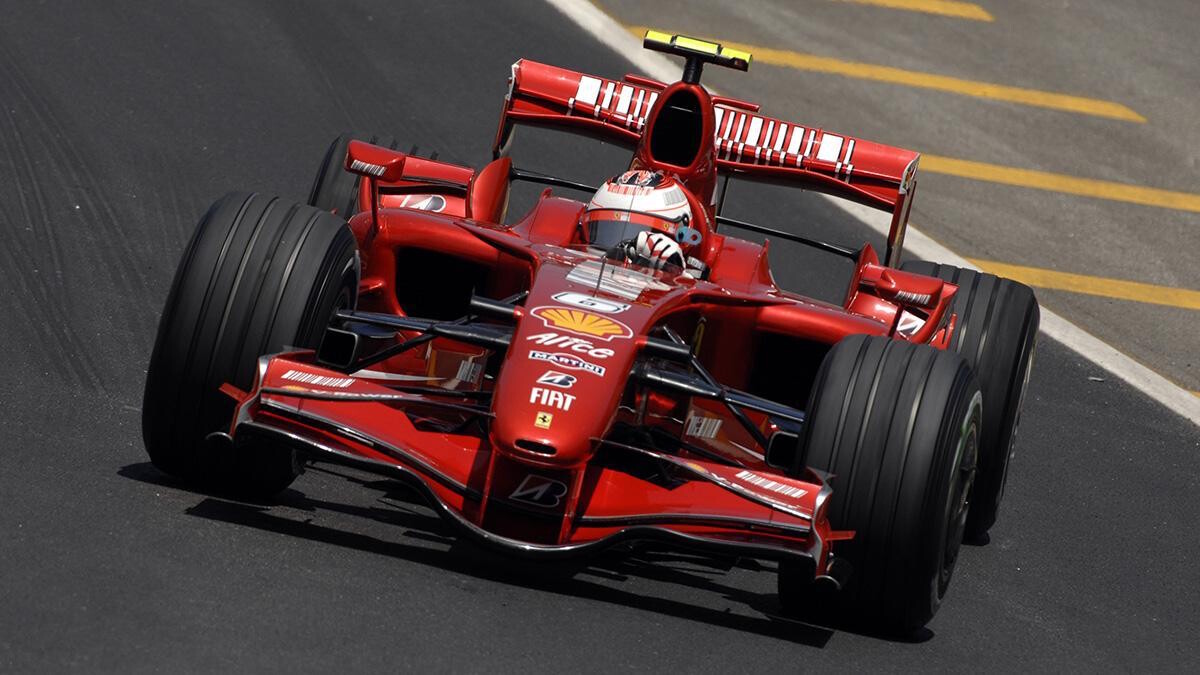 The 2007 season was packed with controversy, not least because of the intense rivalry between double world champion Fernando Alonso and rookie teammate Lewis Hamilton. On track, the competition was just as fraught as it was off it, with Ferrari's Kimi Raikkonen and Felipe Massa pushing the McLaren duo all the way. With two rounds to go, Hamilton was on the brink of the title, but a freak retirement at the Chinese GP—where he slid off into the gravel by the pit entry—kept the championship alive, and at the finale in Brazil, there was more misfortune as a gearbox problem dropped him to the back of the field. Raikkonen needed to win and hope that Alonso finished no higher than third, and that's exactly how the grand prix played out as Hamilton recovered to seventh, two positions shy of what he needed to win. Agonizing though it was, few could argue the Finn didn't deserve his incredible victory.
ADVERTISEMENT - CONTINUE READING BELOW ↓
2008: Lewis Hamilton, 98 – Felipe Massa, 97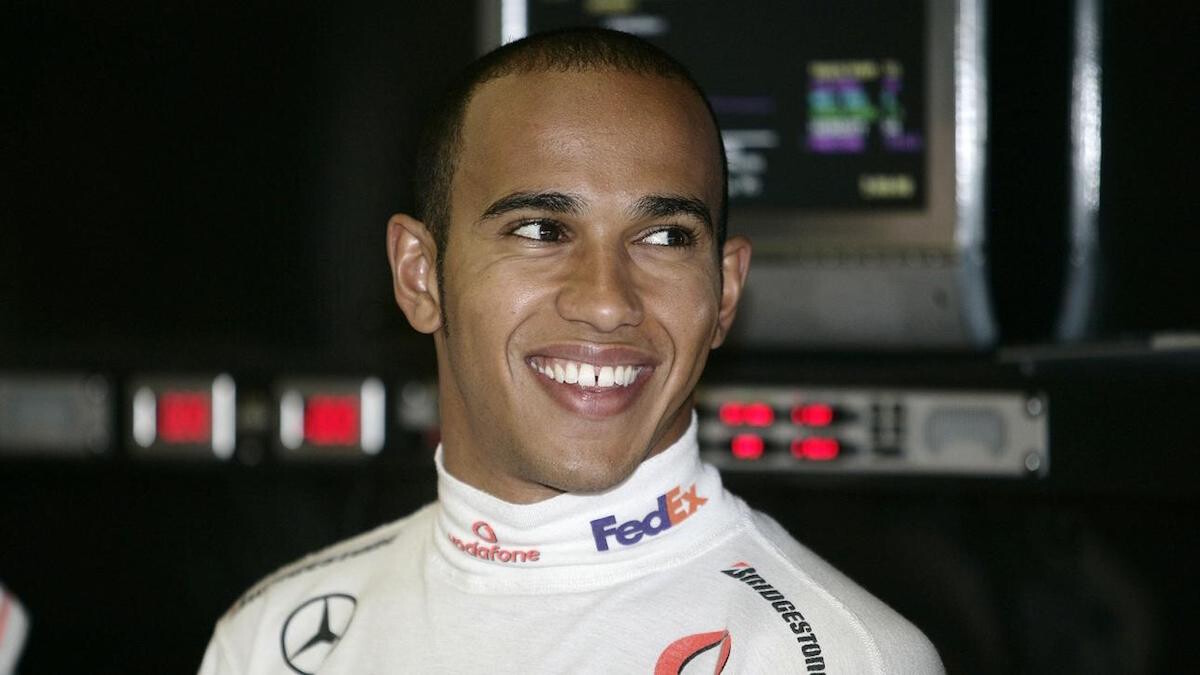 Not content with one nail-biting season, Hamilton was involved in another in 2008, this time with Felipe Massa providing the main threat at Ferrari following Fernando Alonso's return to Renault. Ferrari arguably had the faster car overall, but the Brazilian suffered more than his fair share of misfortune over the course of the season with four retirements—twice while leading. Still, it was all to play for—just—at the final round in Brazil, with Hamilton only needing to finish fifth to become champion. Massa was supreme and won from pole, but late rain jumbled the running order behind him, and having switched to intermediate tires, Hamilton slipped to sixth with two laps to go. He looked destined to miss out for the second year running, but the rain intensified on the final lap, and Toyota's Timo Glock—who'd gambled on slicks and was running fourth—slowed dramatically. Hamilton caught and passed him on the penultimate corner of the entire season, winning the championship in the most dramatic way imaginable. Home favorite Massa was understandably distraught, he but earned huge respect around the world for taking the loss with dignity.
1984: Niki Lauda, 72 – Alain Prost, 71.5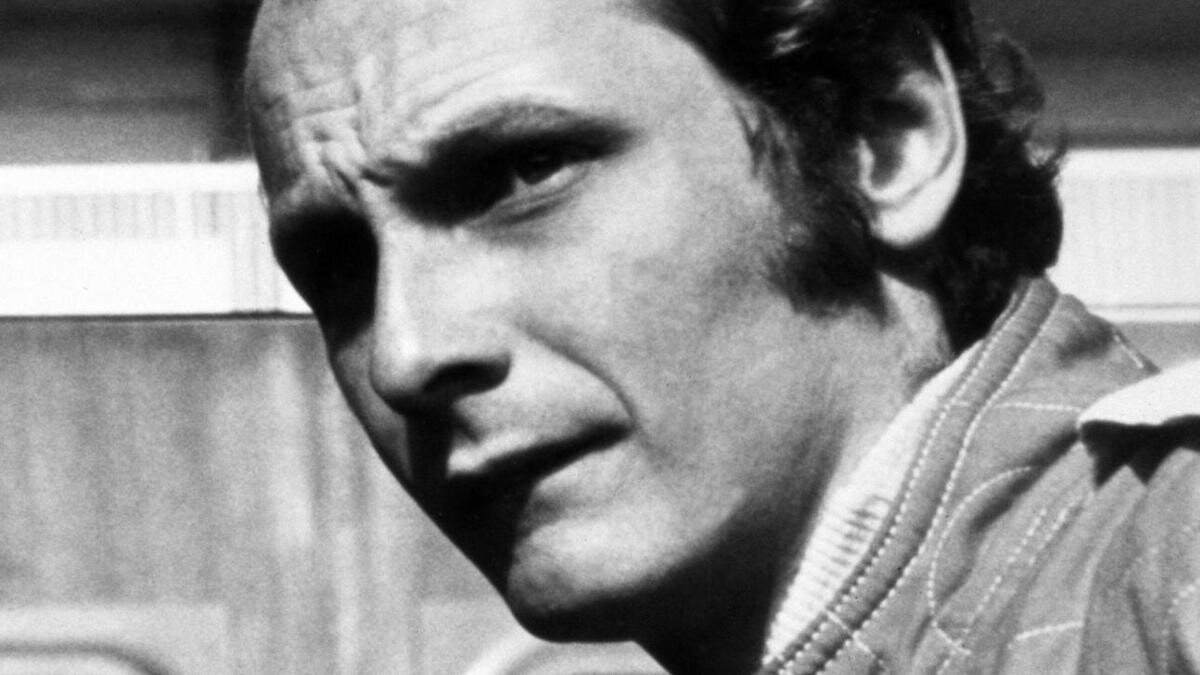 Yep, the 1984 title really was decided by half a point. How come? The Monaco GP was red-flagged with less than three-quarters of the full race distance completed, and according to the rulebook, that meant halving the number of points awarded to the top six. It was Alain Prost himself who'd called for the early end to the race as F1 rookie Ayrton Senna chased him down in the torrential rain, but in the end, it cost him the championship. McLaren teammate Niki Lauda—nearing the end of his career—was rarely a match for Prost in qualifying, but he was much more consistent on race day, coming first or second in every race he finished bar one that year. Despite winning only five grands prix to Prost's seven, the Austrian prevailed by the narrowest of margins, becoming the second driver (after Denny Hulme in 1967) to have won the championship without once taking pole position. It's not how you start, it's how you finish...
ADVERTISEMENT - CONTINUE READING BELOW ↓
NOTE: This article first appeared on TopGear.com. Minor edits have been made.