When he was four years old, Carlos 'Charlie' Cojuangco almost died. He was riding in one of the family cars—a 1962 Bentley Continental S2—from Santa Mesa to Pasay City, when he felt faint and almost passed out. He would find out later it wasn't just carsickness. Apparently, there was a leak in the vehicle's muffler, and carbon monoxide had seeped inside the car. Even the driver got dizzy, but Cojuangco himself got the worst of it.
Thankfully, he survived, and surprisingly, so did the car. That Continental S2, a Grand Tourer, is just one of a pretty mind-boggling collection of cars Cojuangco keeps in his garage adjacent to his house in New Manila, Quezon City.
Calling it a garage, however, may be a bit of an understatement. Housing over 100 vehicles, the two-story building is bigger than many car showrooms in the city. It's so big, you need a few minutes to walk from one end to the other. And it'll probably take hours to see everything since you'd probably keep stopping to admire the assortment of vehicles—from classic prewar automobiles to the latest luxury sports cars.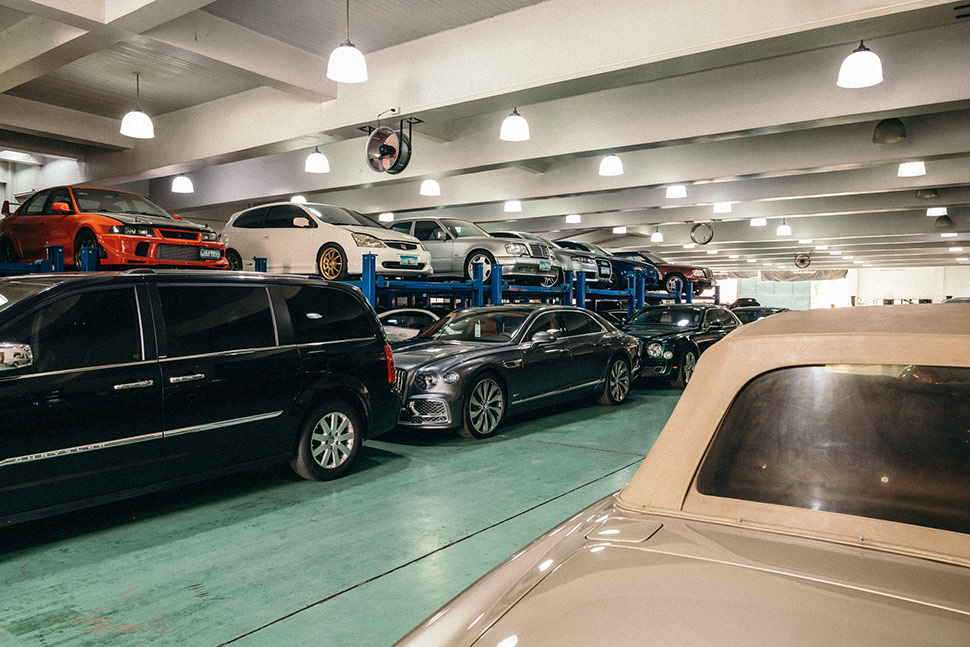 Continue reading below ↓
Recommended Videos
Most of the cars were owned by Cojuangco's father, Eduardo 'Danding' Cojuangco, who passed away in June this year. By his estimate, he figures his dad had "about 80 to 100 cars." Apart from the Continental S2, which is on the second floor, he takes us to one elsewhere on the second floor.
"This seems to be the most collectible here," he says, pointing to a silver BMW Z8. "This model came out in one of the James Bond movies. I believe BMW only made this for a few years, so there's not many around." (A quick Google search later would prove him right: The Z8 came out in The World Is Not Enough in 1999. Production of the roadster was discontinued in 2003).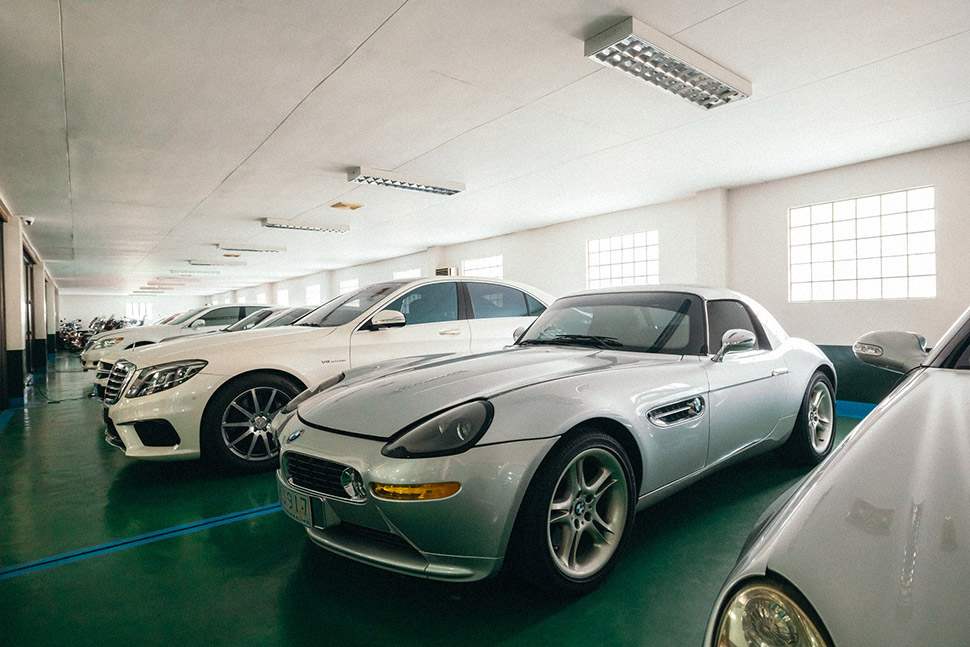 Asked how many he has in his own personal collection, Cojuangco takes a few seconds to answer. "Around 40," he says. "Some are in Bacolod, some in Tarlac. Most are here."
So, where did this passion and fascination for cars come from? He says it's genetic. Even before his father, he remembers stories about his great-grandparents who lived during a time when automobiles in the Philippines were exceedingly rare.
"We didn't have expressways then," he says. "It was just MacArthur Highway. So pag uuwi from Manila to Tarlac, pag dinaanan sila ng kotse, tatanungin daw kaagad ng lola yung driver, 'Anong kotse yan?'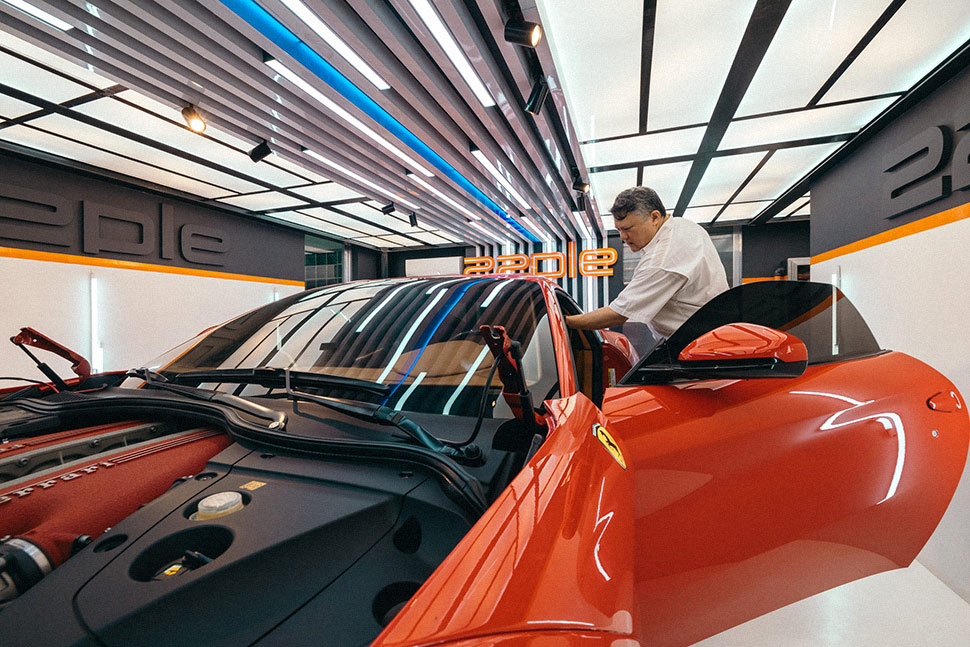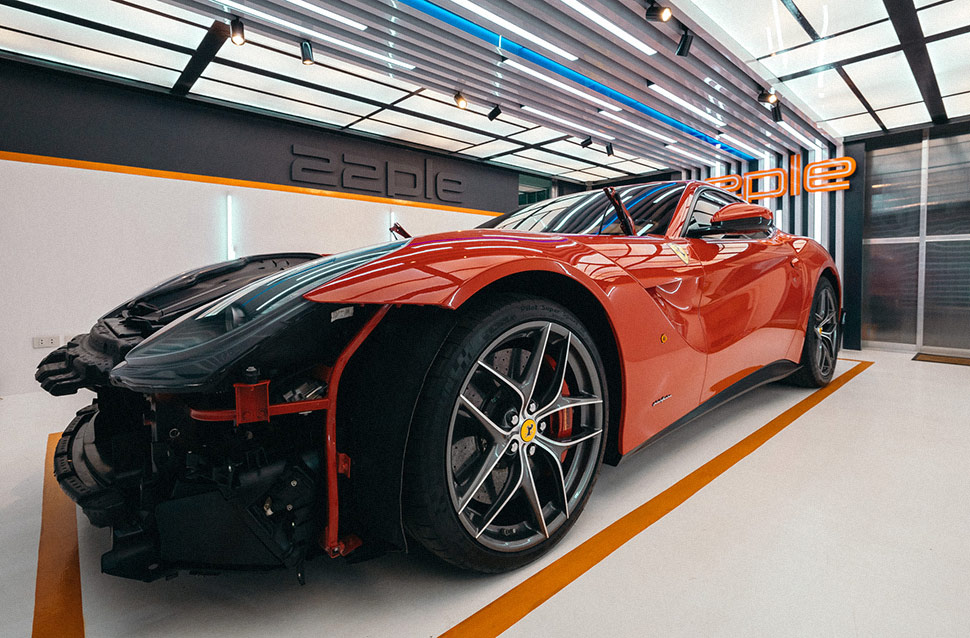 "So pagkatapos sabihin ng driver kung ano yung kotse, pagdating sa bahay, sasabihin daw niya, 'Um-order kayo niyan!' So obviously, mahilig din sila sa car."
Cojuangco then leads the way to one car that is in its own individual garage space on the ground floor. It's a 2013 Ferrari F12 with its hood missing. "They were detailing, rubbing, and everything, and when they took out maybe the foil or wrapper, sumama yung pintura. So, I had to take the whole hood out to get it repainted." He points to the front bumper and adds, "Sinama ko na yung dito. May tama ng bato."
Asked where he's driven it, his reply is: "That's the thing. I haven't taken it out yet."
Right beside the Ferrari, also in its own bay, is a yellow Lamborghini Huracan Performante. Racing stripes that go all the way front to back in the middle look black at first glance, but are actually dark green when you take a closer look.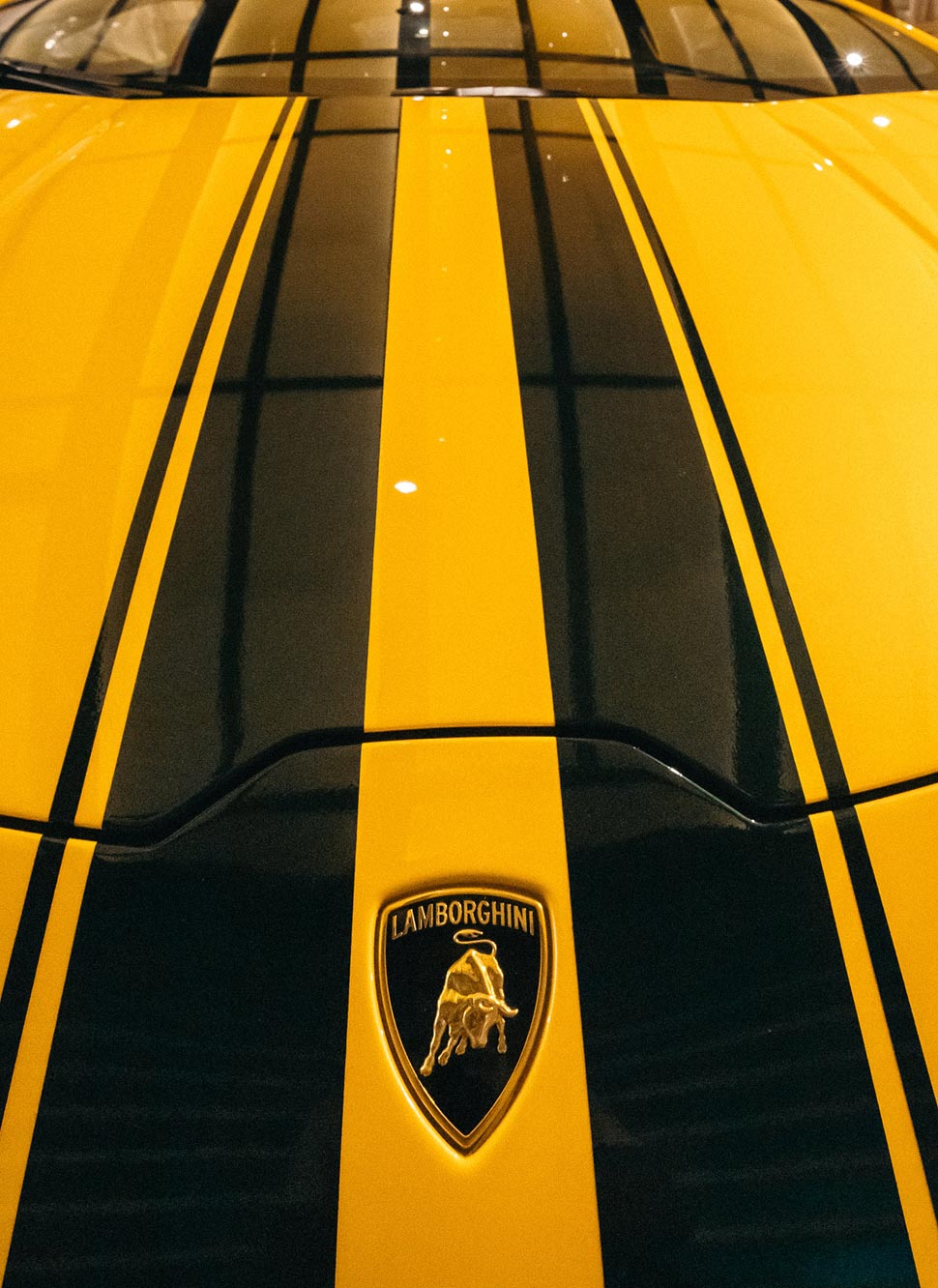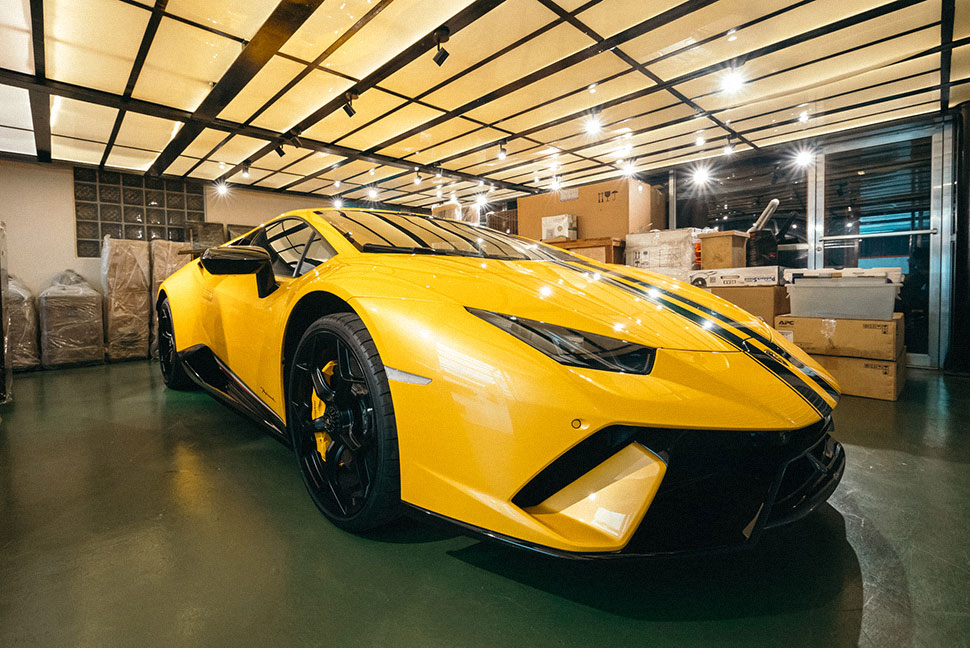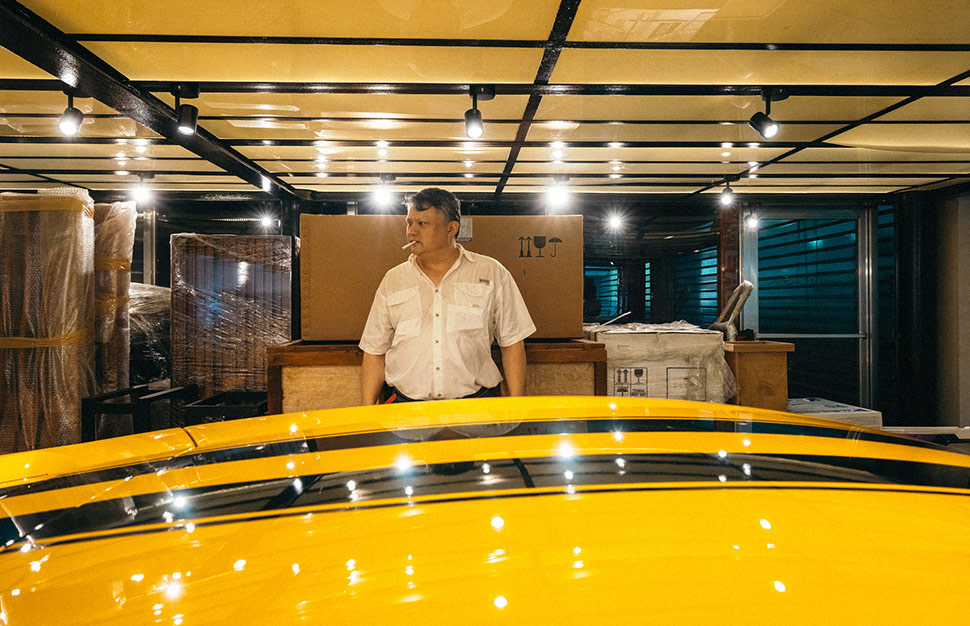 He points to the rear spoiler and explains how it works: "It sucks air through here. And then it has vents, so that's supposed to smooth out the air that's coming over the wing. There's a thin sheet of air coming from underneath the wing. When the air goes over, it doesn't tumble down. It just goes straight. So that helps the wing and pushes [the car] down evenly. Makes it more stable at high speeds."
Clearly, Cojuangco knows his cars, but owning at least two luxury sports cars (and dozens of other 'regular' cars) doesn't mean he's not practical. For one, he says he rarely ever buys them brand-new.
"I'm fine with a well-taken-care-of secondhand model," he says. "These Ferraris and other exotic cars, yeah, maganda tingnan, maganda sakyan, malaki value, et cetera. But the downside is, magastos, ma-konsumo, tsaka kung minsan, temperemantal."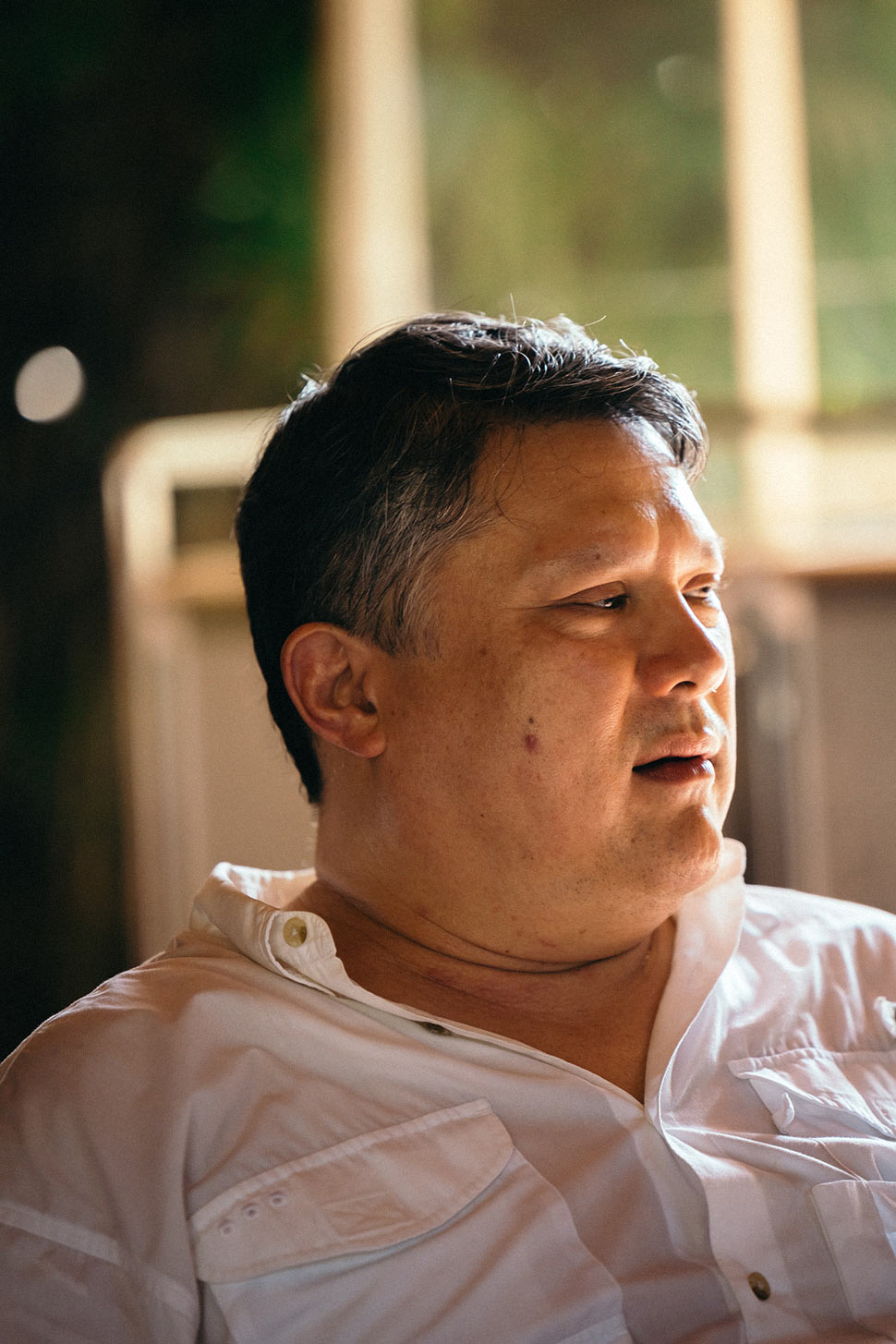 From Bacolod, Tarlac, and Manila
Carlos Cojuangco is the youngest of Danding Cojuangco and Soledad 'Gretchen' Oppen-Cojuangco's four children. Born in 1963, he grew up in the New Manila house, which he says is just about as old as he is. Up until he was 10 years old, he spent summers in Tarlac and Pangasinan, and then there were trips to his mother's home province of Negros. The family had a house near the foot of Mount Kanlaon.
After the fall of the Marcos regime in 1986, the family was forced into what Cojuangco terms as "involuntary exile" in the United States. Much has been written and said about his father's political leanings, particularly during this tumultuous period in Philippine history. He just waves it off with a simple question.
"If you're running away from the law and you're abroad, why would you want to come back? You won't, right?" he points out. "Let's do the flipside. We wanted to come back. Whatever accusations they threw at us, we were ready to answer. But the government didn't want us back."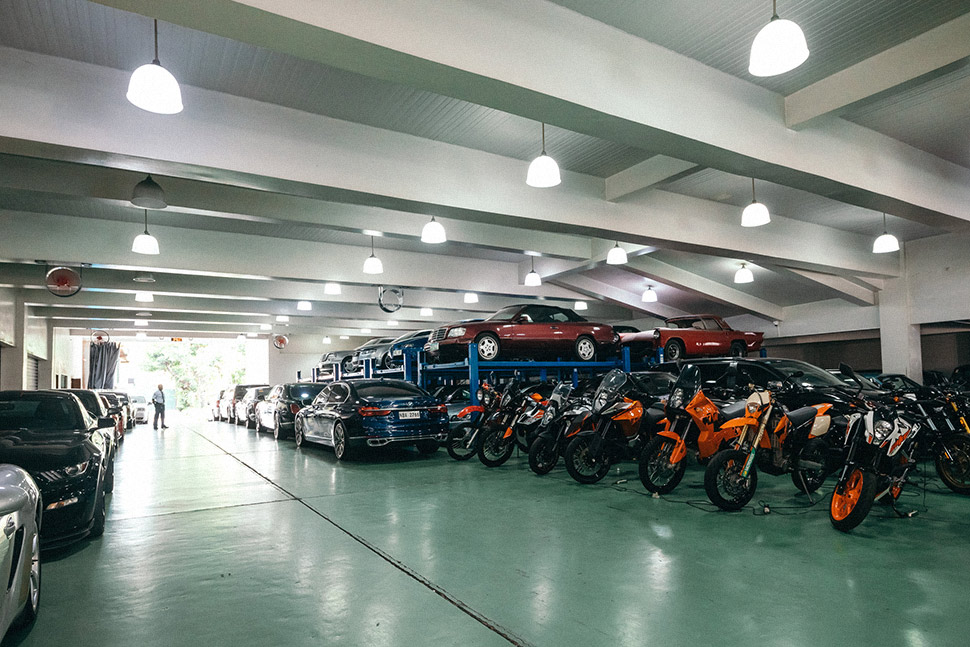 Toy cars and sound systems
Cojuangco is a collector, and not just of cars you can actually drive. Up a short flight of steps and inside a room just above the Ferrari F12 is his prized collection of toy cars. Glass shelves reflect bright fluorescent lights that bounce off the miniature automobiles, all of which are still in their boxes.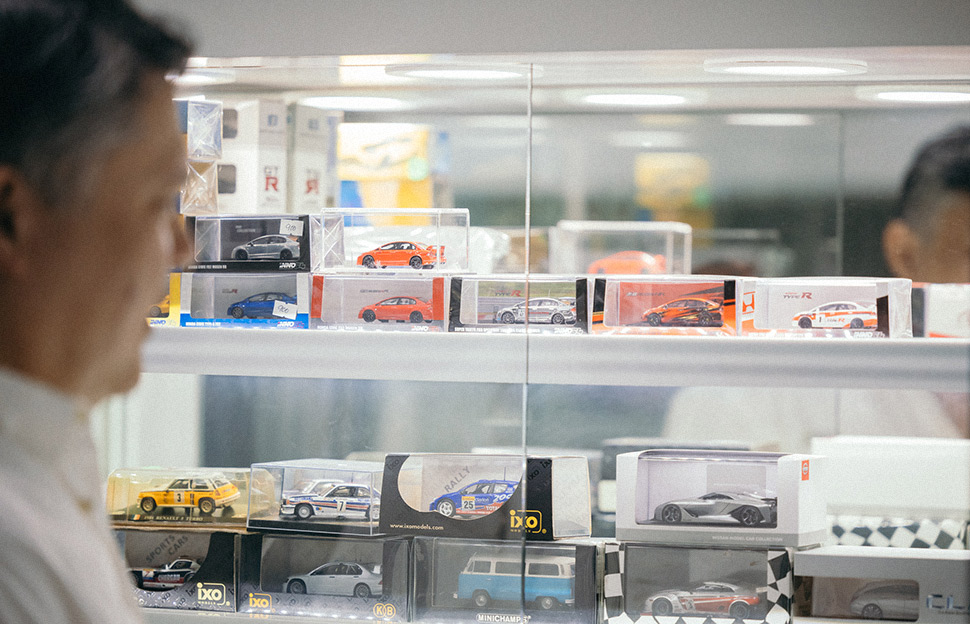 There's a whole range of Honda Type Rs on one side, a Toyota Land Cruiser FJ40, a model that Cojuangco says is the "lolo" of the Nissan Skyline, a bunch of trucks and rally cars, and an entire set of motorcycles.
Not all are displayed on the shelves. Many of the toy cars are still in their boxes inside plastic bags lined up neatly on the floor. "When you collect these cars, you shouldn't throw away the box, because the value in the model is the whole thing, not just the car," he says.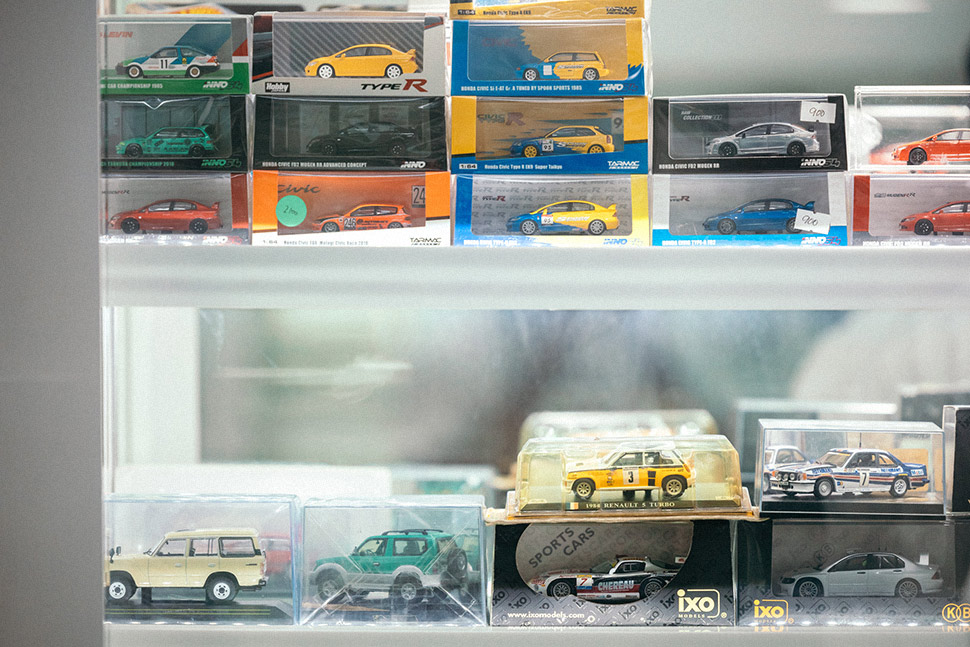 Their owners' best estimate is that he has about 200 of these model cars. He started collecting about 20 years ago, and gets them from different suppliers. Often, he'd get calls from sellers who will tell him that there's a new item in stock. They range in price from P300 all the way up to P15,000.
"I'm just looking for cars that I either liked growing up, or racing cars that somehow I became aware of," he responds when asked if there's a specific type that he's looking for. "So maybe a famous brand or famous model, or driven by a famous driver. The rest are cars that were significant, either for the brand or for the automotive industry, at the time of their release."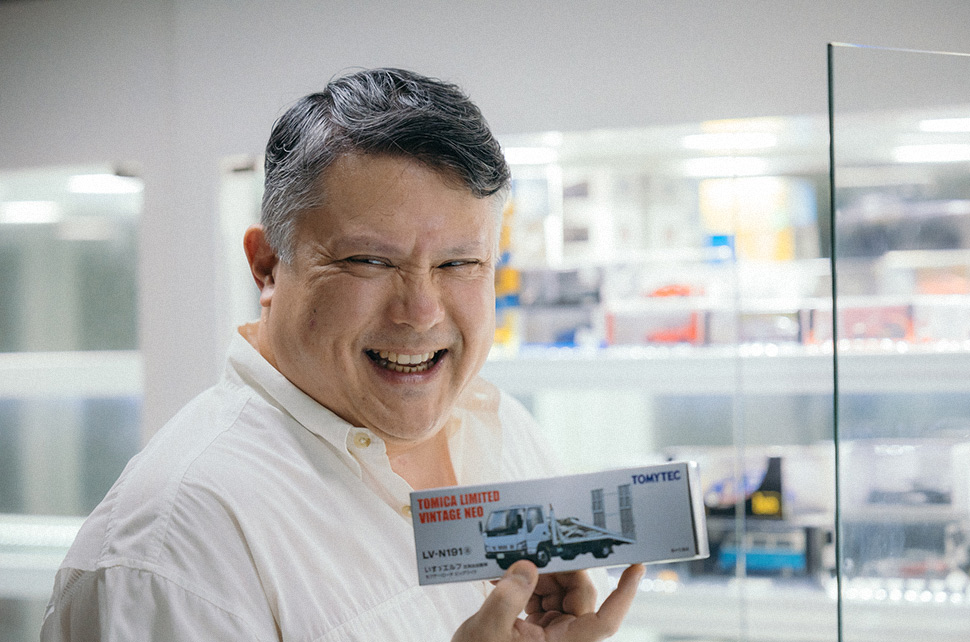 Over in another room (right above the Lamborghini Huracan) is Cojuangco's collection of vintage speakers and sound systems. If collecting cars and toy cars is niche, then this one is even more so. Cojuangco says it's an old interest he has nurtured since the '80s, although he says he's only recently picked it up again, thanks to a cousin and some friends who are hard-core audiophiles.
He points to a speaker that carries the Pioneer brand, but which he says is actually made by a Japanese company called TAD. "They don't make that design anymore and they revamped their speakers, but what they're known for are the components they manufacture," he says. "They make components that other brands purchase so that they can put them on their own sound systems."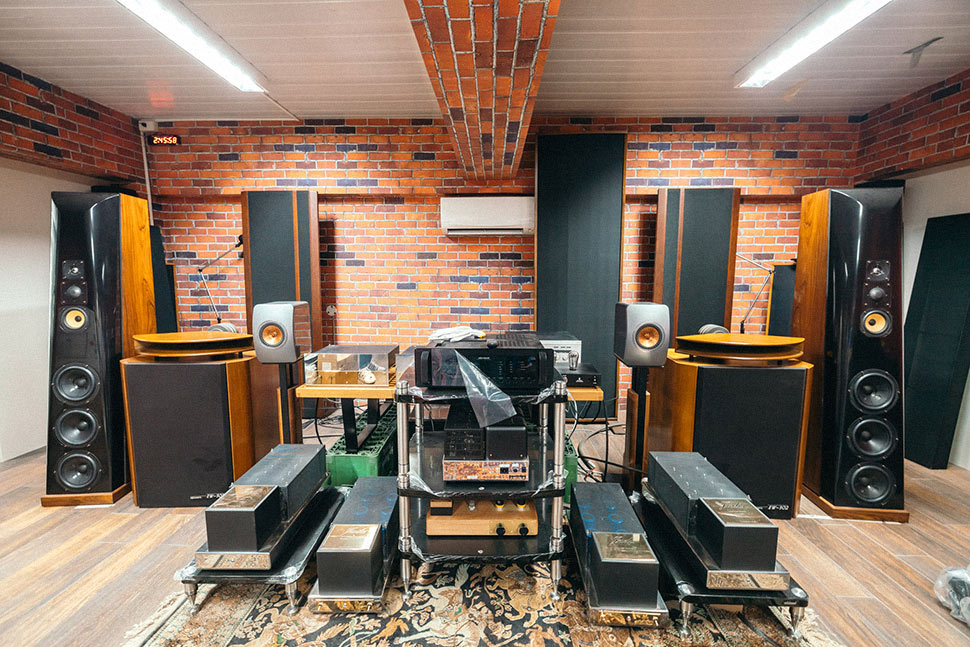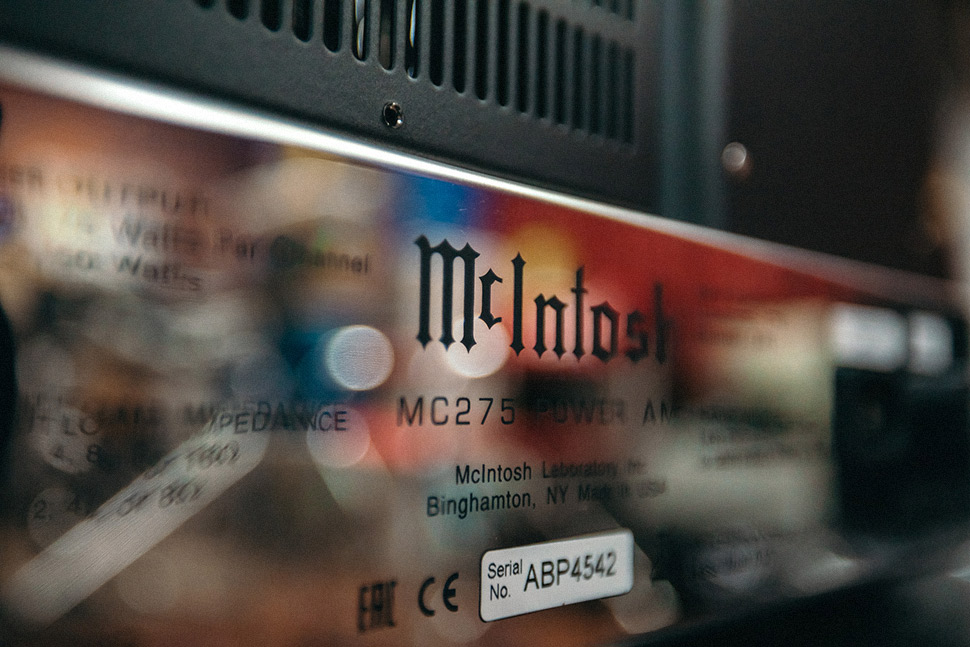 There are all sorts of audio equipment strewn about the room, so it's not an exactly an ideal place to put your feet up, kick back and relax with a drink in hand, but Cojuangco says he's in the process of refurbishing it. "This loft we're in, I'm the architect here," he says. "It's messy, but it's in transition. Eventually, it will be a full-time music room."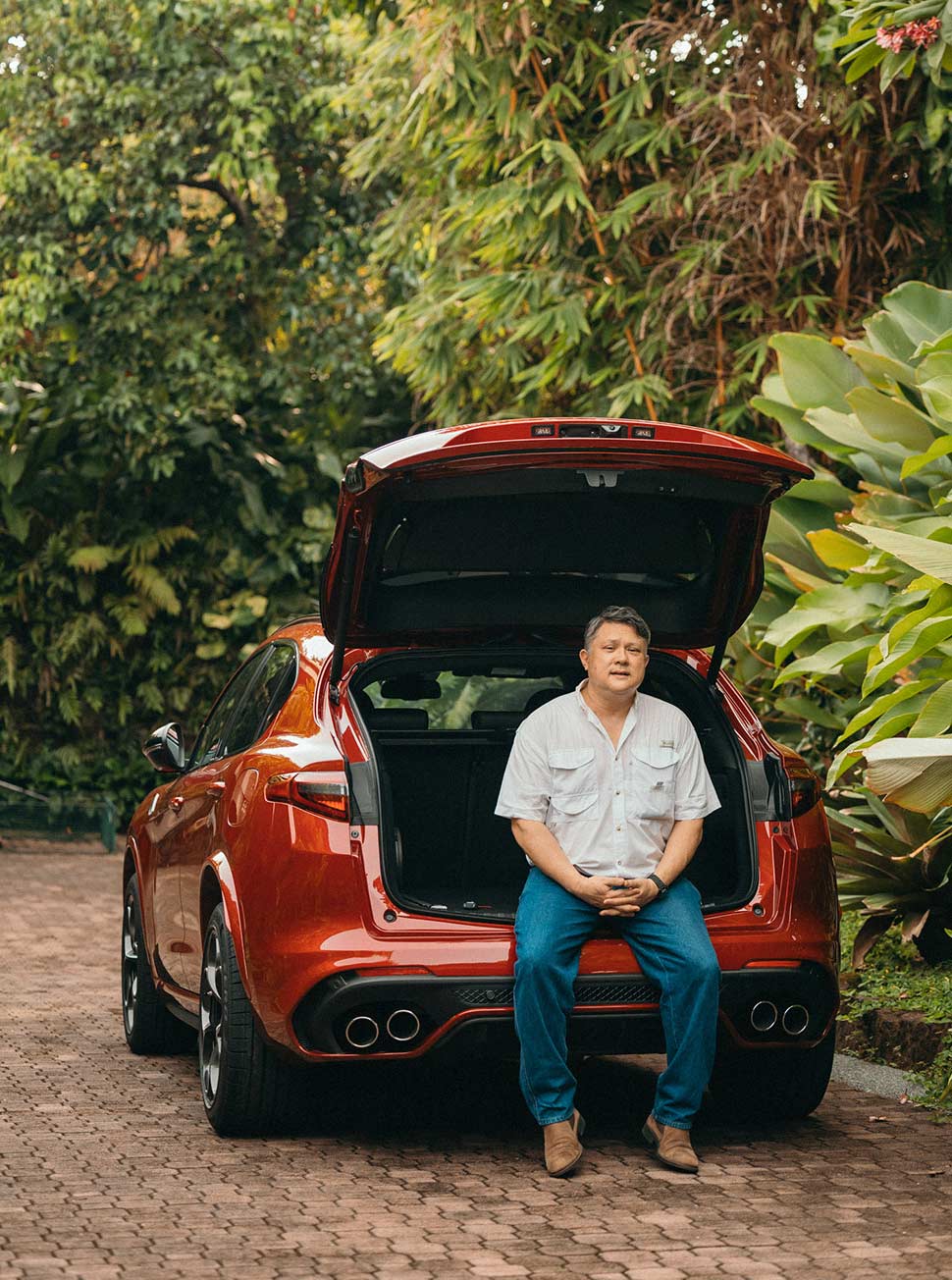 Museum of cars
I ask what Cojuangco's daily ride is these days, and he points to a Chrysler Town and Country. That's if he has a driver. But when he drives himself, his current favorite ride is a bright red Alfa Romeo Stelvio Quadrifoglio. Word on the street is that he's the only person with that specific model here in the country.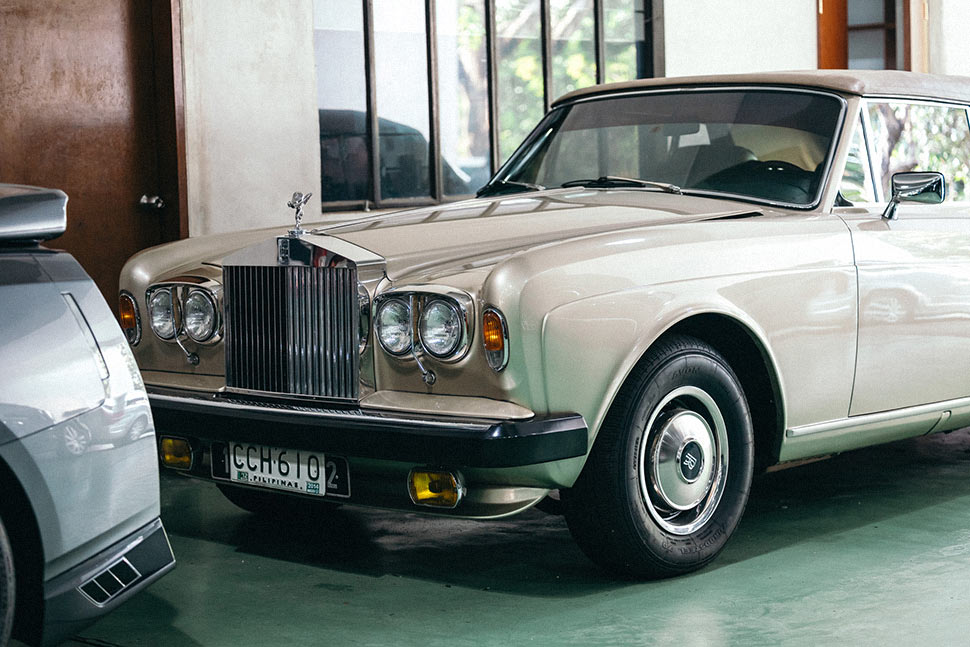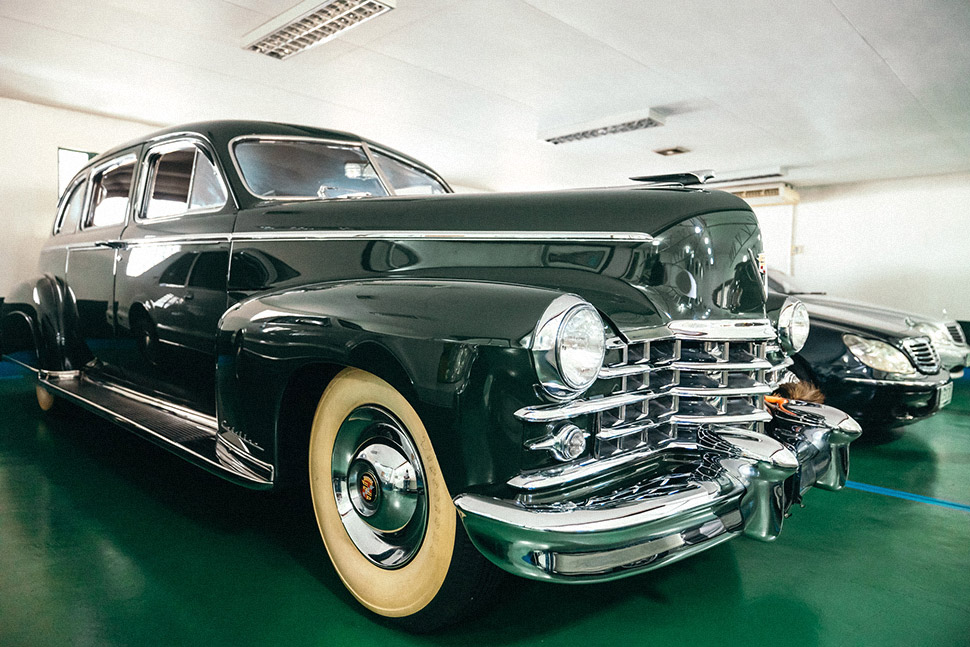 Cojuangco reveals that there are plans to share his father's automobile collection with others through a museum. In fact, he says his father "intimated" his wishes just before he died.
"We'll do that first in Tarlac. And then, if and when the airport terminal in Bulacan opens, we've already made arrangements that there will be a space allocated [for the museum], but it will be run as a commercial attraction," he says. The idea is similar to the attractions in Singapore's Changi airport. Cojuangco has crunched the numbers and calculated that, if the new airport's annual capacity is 30 million passengers, getting even just 1% of that—or about 300,000—to pay to visit the museum is already a significant number.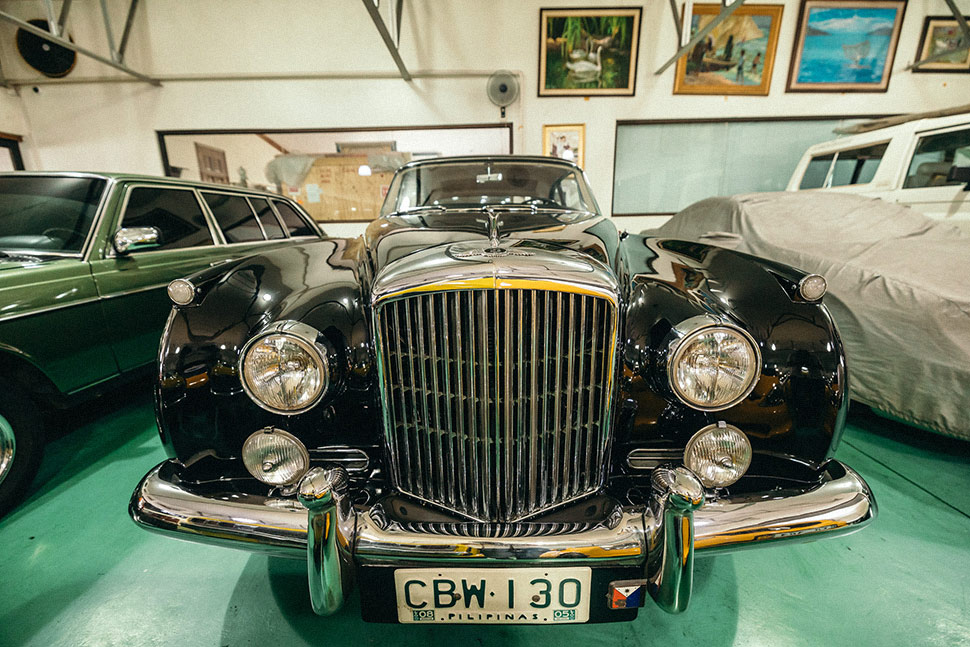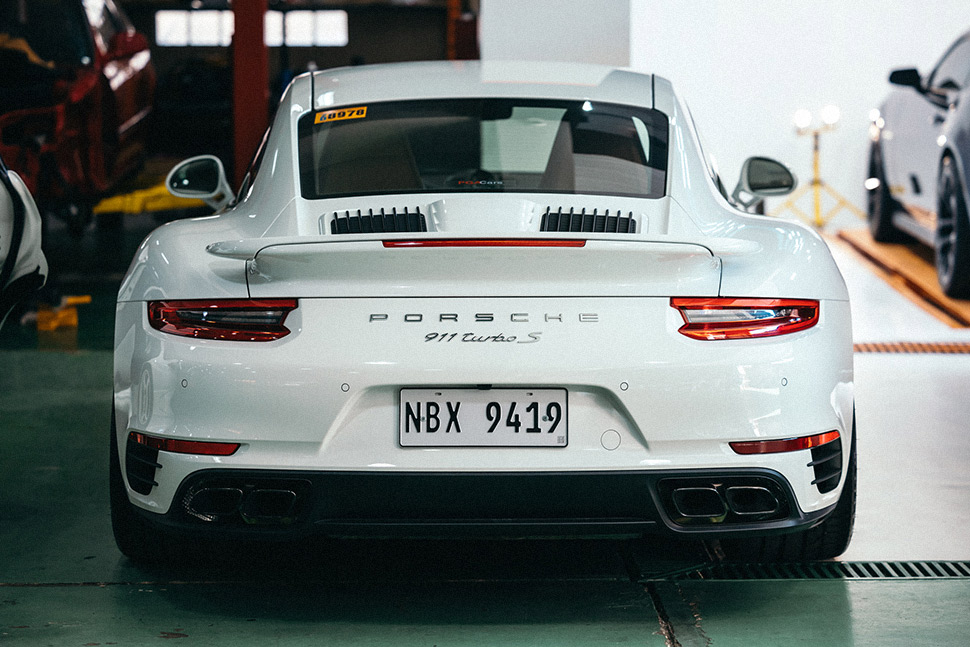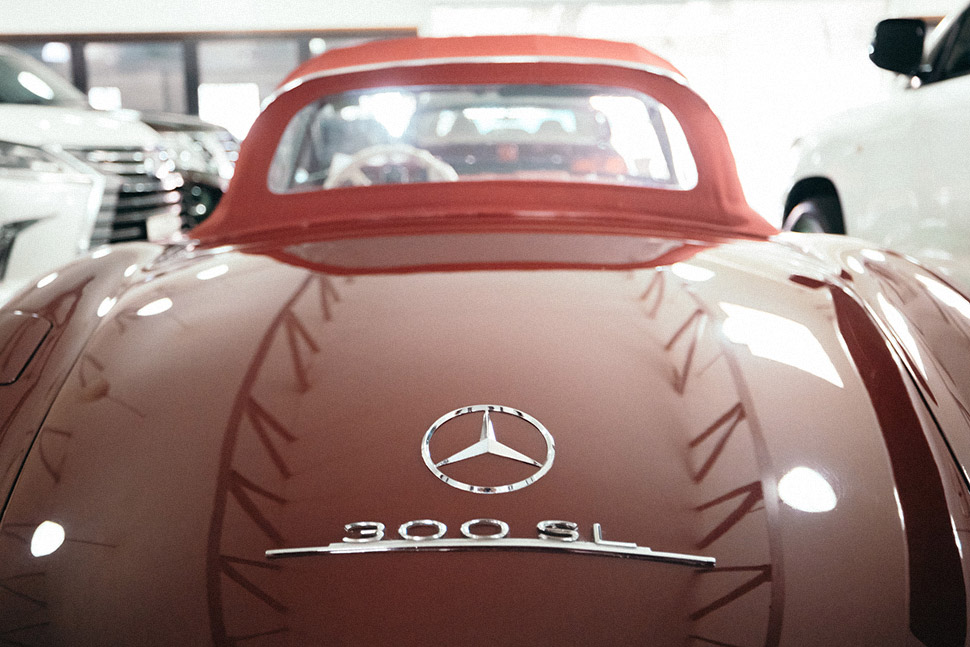 "That should be enough to operate the museum," he says. "Even not at a profit, but at least, not as a loss. It's sustainable."
Politics, cars, sound systems, art, and more politics—all of this is enough to overwhelm anybody. But there's at least one more question that needs to be asked about Cojuangco's life right now: What is his current relationship status?
"Well, I'm a widower, the 57-year-old says. "That's a fact. But as of now, I'll say, yes, I'm in a relationship with her." He looks at the woman sitting beside him, whom he introduces as China Jocson. "I can say that I'm happy with her now." He adds that, at this point in his life, he's not concerned anymore about the opinions of other people.
"I think that, at my age, I think I already know what I want to focus on and what I don't give two shits about."
NOTE: This article first appeared on Esquiremag.ph. Minor edits have been made.